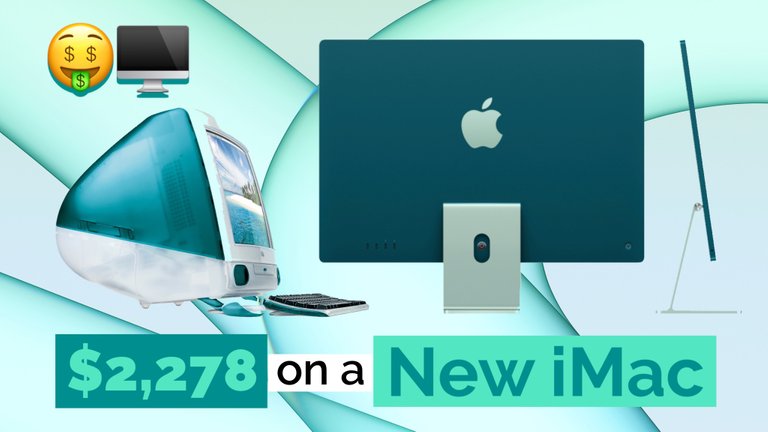 This morning I purchased my most expensive Apple computer ever... A fully spec'd out teal iMac totaling over $2,000!
Hello new iMac
My hype for a new Apple computer has been intense recently. The new 24-inch iMac is finally available for purchase. I woke up at 8am today and immediately began refreshing the Apple Store until I was able to begin my order. The vibrant selection made it difficult for anyone with eyes to ignore Apple's new lineup.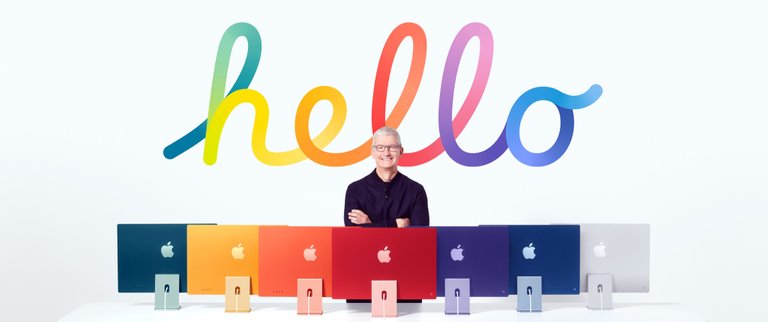 My new desk has been very excited to have a shiny iMac sit on it's face. Any color would look great, but only one two-tone design could be chosen.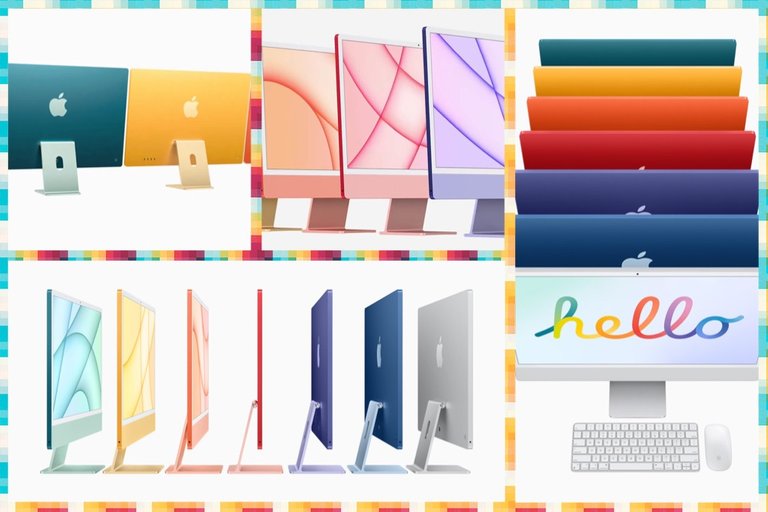 There are 7 color options, but yellow. orange, and purple are not available with the base iMac. You can find out everything about the new imac by visiting Apple.com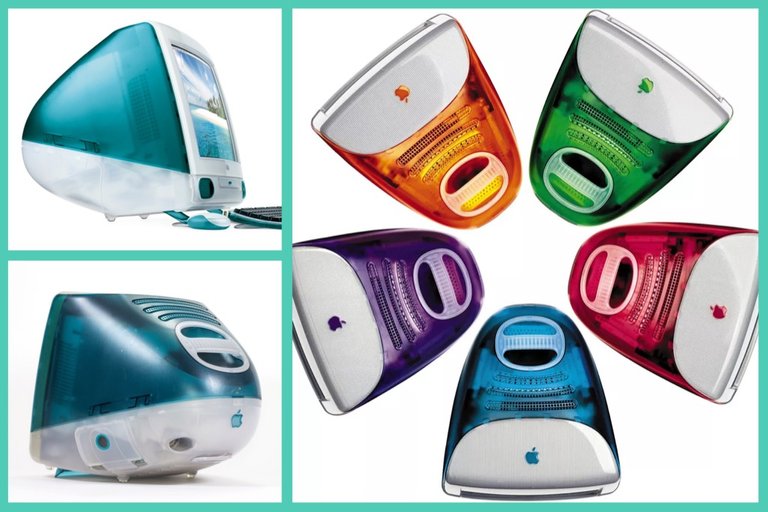 There is an obvious nostalgic throwback to the retro iMac G3 colors from 1998. The colors are a little different, but they are hard to miss. I love the personality the older iMac's had, but I also love me a sophisticated and futuristic iMac. Combining the two is my dream iMac situation.

Now it was time to prepare for preorder morning. I knew that my iMac would be costly, so I had saved the last 4 or 5 days worth of HBD rewards on Hive (instead of buying more HIVE.) I swapped 76 HBD for some LTC using Blocktrades which got me about .51 LTC.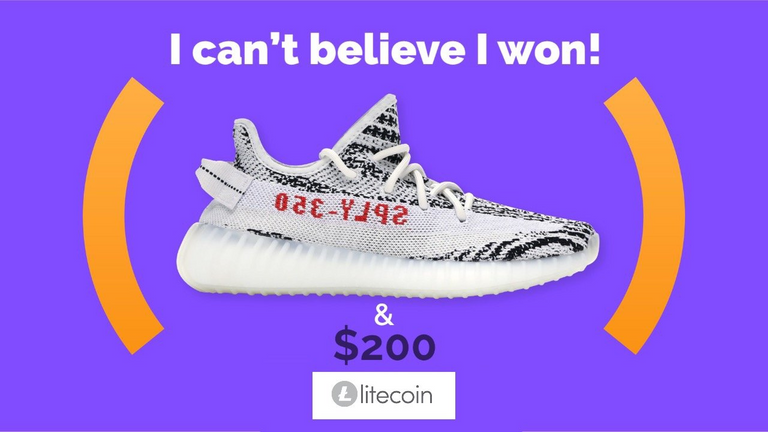 I had still been holding on to the $200 worth of Litecoin that I won from CoinFlip this past Christmas. Back then that was about 1.5 LTC. Today that same 1.5 LTC is valued at $400.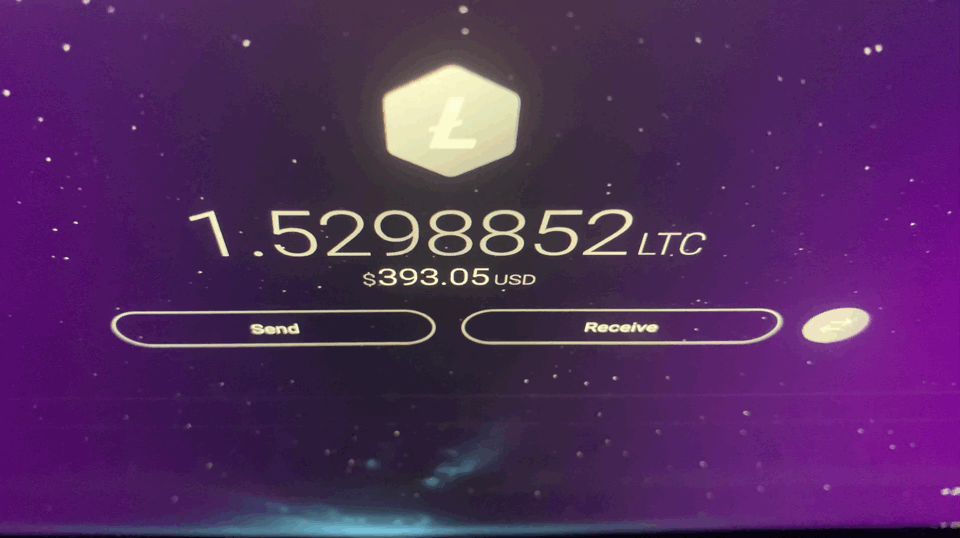 I combined my LTC from Blocktrades with my LTC from CoinFlip. It is so enjoyable to watch funds deposit into your crypto wallet. I have always enjoyed using Exodus as my wallet. The cha-ching noise it makes is very satisfying, but of course you can't hear that in a GIF.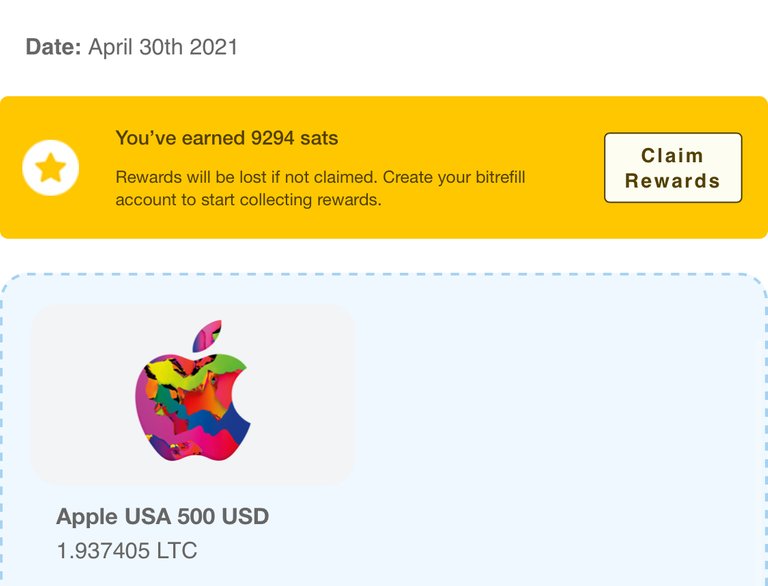 Next I spent 1.93 LTC to purchase a $500 Apple gift card on Bitrefill. Buying gift cards is a simple way to start using your crypto in the real world. You can sign up for a free Bitrefill account by clicking here.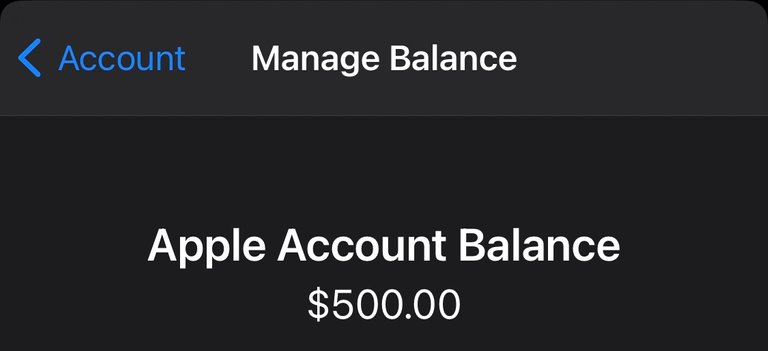 A few minutes later the Litecoin transaction confirmed with Bitrefill. I then redeemed my gift card to my Apple account balance. I finished these transactions last night. Then I went to sleep as soon as I got my gift card deposited into my Apple account. It was more difficult than normal to doze off last night, but eventually I began dreaming of my new green iMac.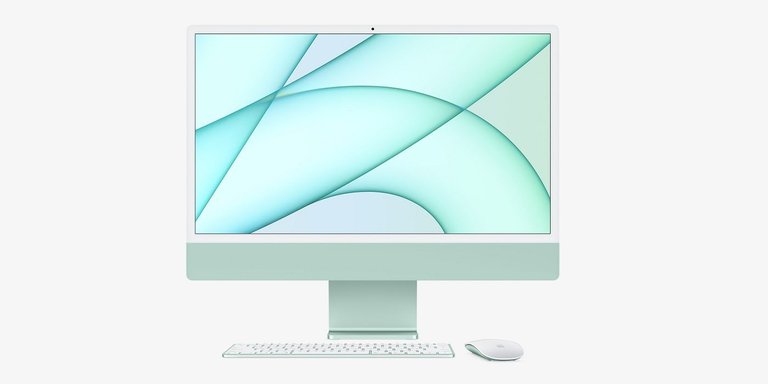 I woke up this morning knowing exactly what I was wanting to add to my cart. I had my sights set on a green/teal 8-Core GPU model, the top of the line. Upgrades would be needed to satisfy my cravings for a juicy new Apple. I wasn't holding back on this purchase, I knew my exact needs this time around.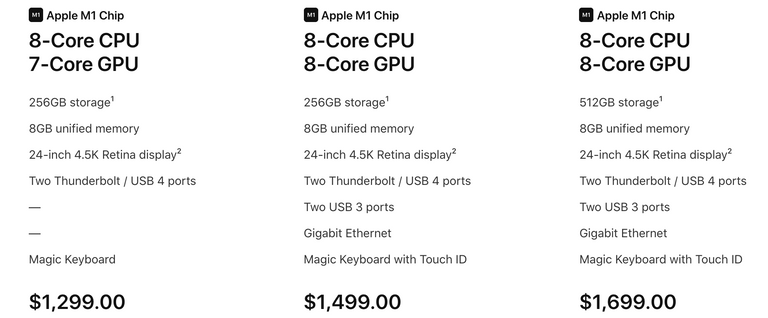 The minimum price for this new iMac is $1,299. I was of course going to be nowhere near that price, considering the tweaks I had in mind to create the perfect @daltono build. I began with the $1,699 model and started down the add-on trail. I opted to upgrade my memory from 8GB to 16GB for $200. Then I selected a plentiful 1TB SSD for $200 more.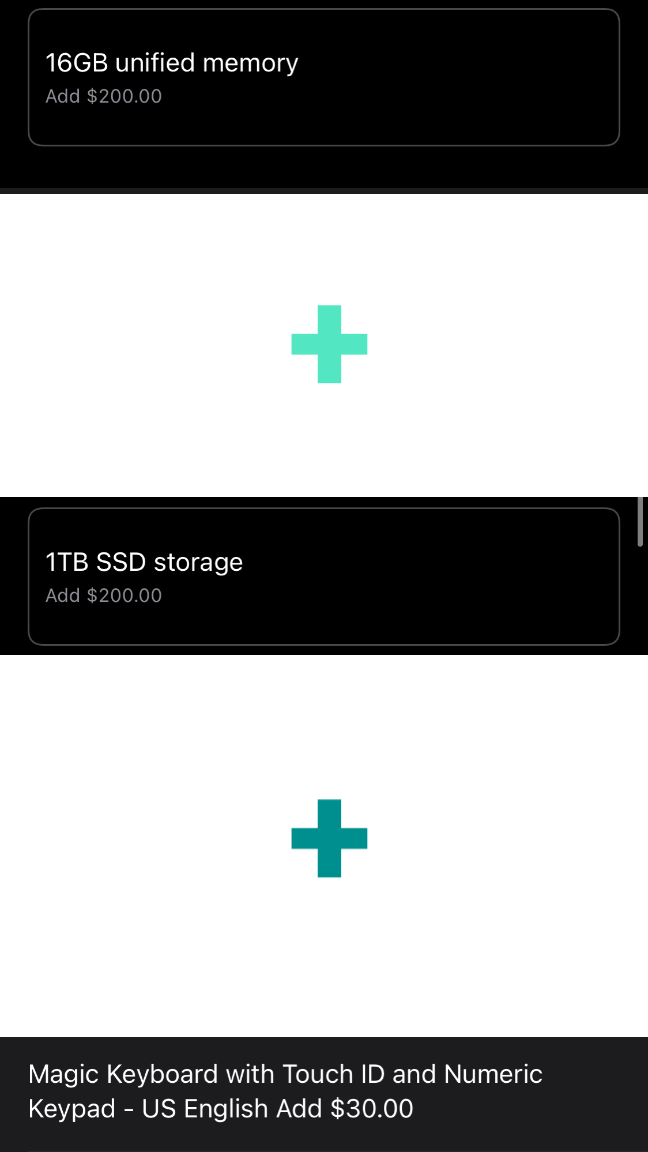 Lastly I upgraded my smaller Magic Keyboard to the much larger with a numeric keypad. The Touch ID was something I could not go without. The days of having to type in a password to login are finally over. The bigger keyboard also shows the matched color better above the full-sized arrow keys.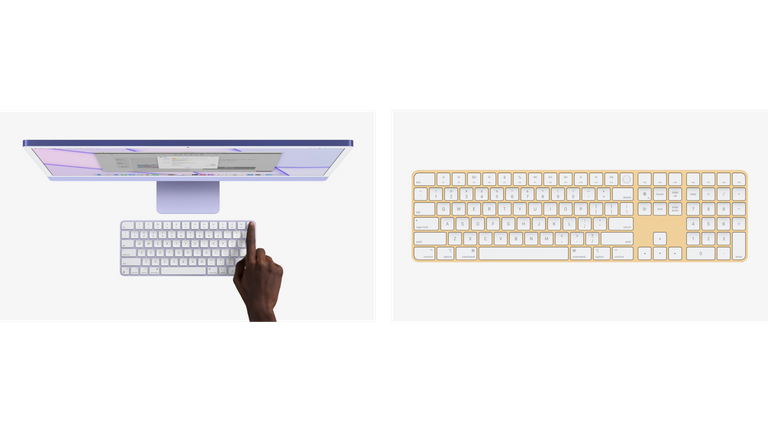 I am used to inputing numbers with a keypad, that is something I have missed since switching to Apple computers back in 2009. This will be my very first numeric keypad on an Apple computer. I have owned a 2008 iMac, 2013 MacBook Pro, and 2017 MacBook Pro.
The base model iMac doesn't support ethernet. You of course can add one with an ugly dongle, but no thanks on that. I love the option to get a Gigabit Ethernet port with the power adapter that is connected to the magnetic cord. This will help keep my desktop clutter free.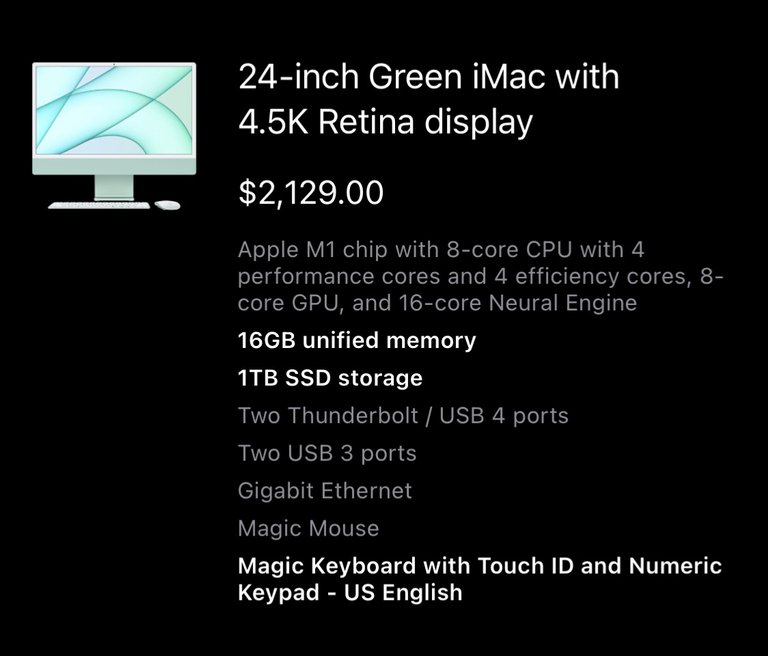 Here is what my final build looked like. I was overwhelmingly pleased to add every single thing that I wanted. I have never been able to purchase upgrades to my Apple computers before, so it felt good to finally comfortably afford to get a killer machine.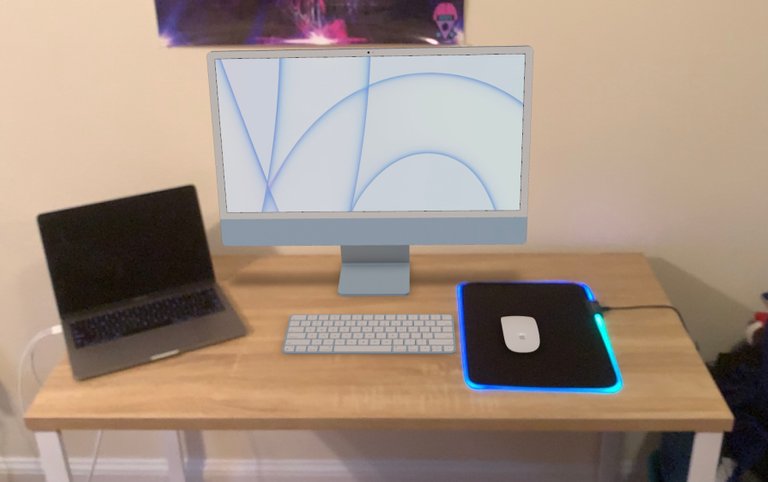 This is a view through AR that gives you an idea of what my new iMac will look like on my desk. Of course it will be green instead of blue and my keyboard will be bigger. I probably won't be using my MacBook Pro that often, so that space will be available.. My Samurai mouse pad is already tuned to blue/green RBG settings to match my new iMac.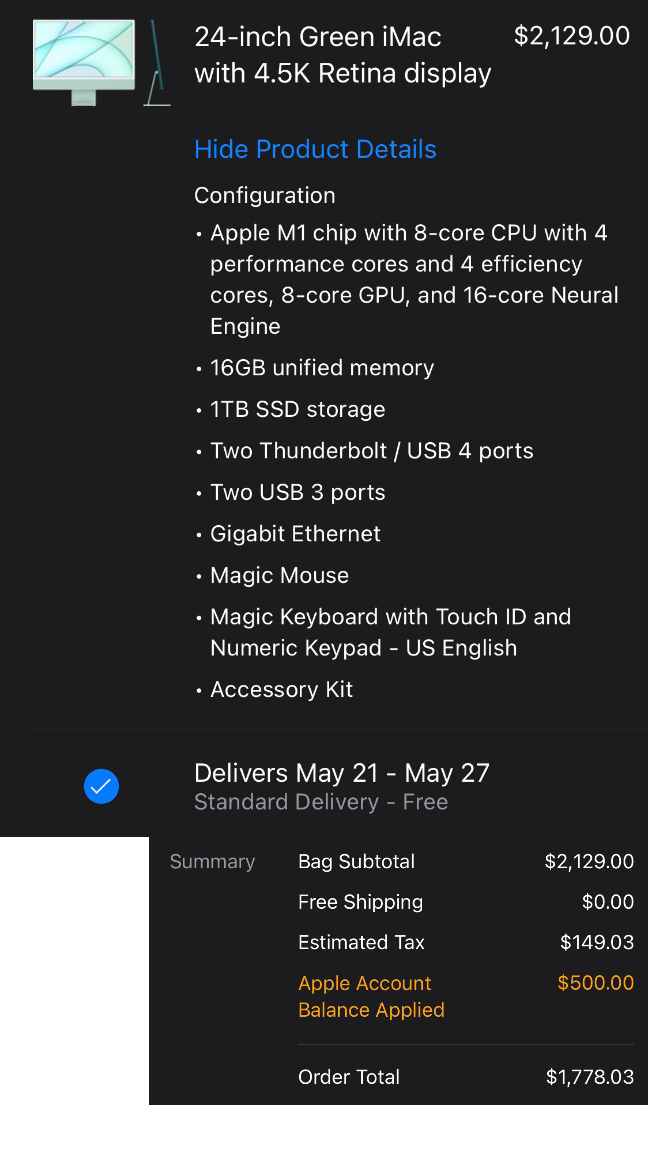 I spent a total of $2.278 on a new iMac. That is an unbelievable thing to say, but it is the reality of things. My gift card covered $500 of the bill, but that barely put a dent in it. The funny thing is that I am going on vacation Saturday, May 22. That means I will have to wait an extra week to unbox my new iMac. I am okay with that, as I am very sure that I will be very happy when visiting Vilano Beach
---
Thanks for checking out my blog 😎🤝
I am so thankful to have been able to confirm my Apple order. It is a blessing to have the means to obtain vital upgrades for my life. I hope we all have even greater success, I know I am going to with this brand new workstation and a next-gen iMac.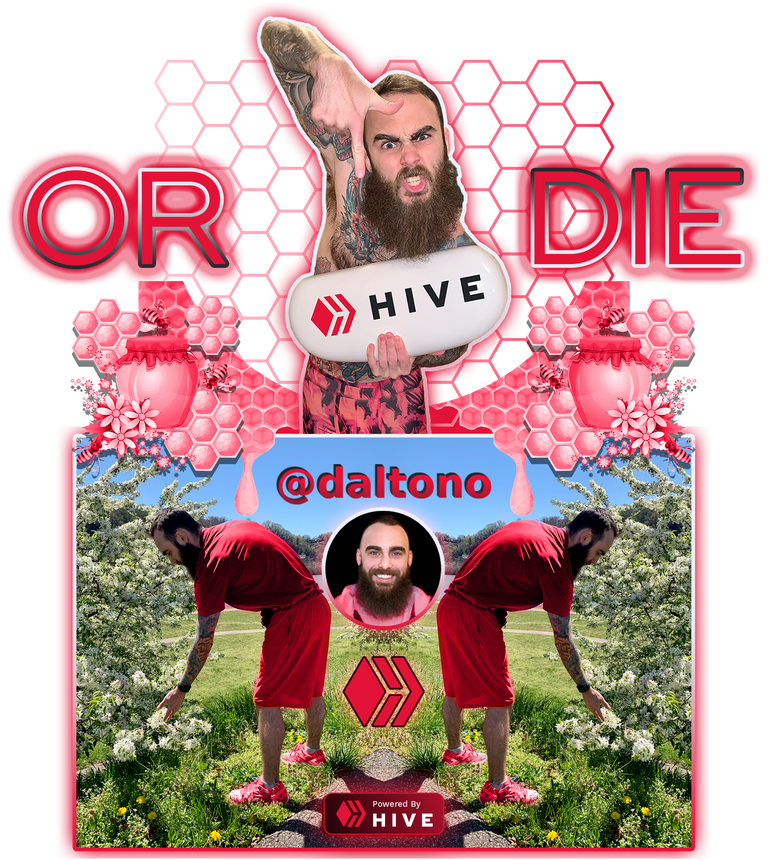 Hive Artwork by: @daltono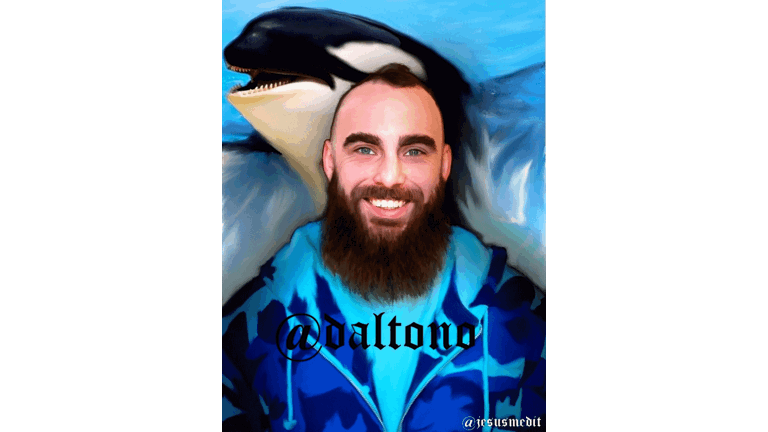 Orca Artwork by: @jesusmedit
≈ 61k HP