Time for an upgrade
Last week Apple announced their new iMac. I had been waiting multiple years for Apple to refresh their iMac lineup. Finally this has been done and the upgrades include the new M1 chip, a 24in 4.5K display, and more. I was sold pretty much right away since I had been waiting patiently for this to happen, plus I have the extra funds.
The new iMac will be available to preorder starting tomorrow morning at 8 a.m. Eastern Time (Friday, April 30.) This means I am going to get up bright and early to make sure that I secure a launch iMac. I have decided to get the green one, since the two tone color features teal (my favorite color) on the back. I am going to be configuring a pretty powerful machine, I want to make sure that I get something that will be great for many years.
I was excited about this new announcement, so I told my mother that I was planning on getting a new iMac. She is an avid Wayfair shopper and regularly has the opportunity to get free products in exchange for writing a review. I knew that she would probably be able to find me a nice computer desk for my new iMac. In less than 24 hours she had found me the perfect desk. I wasn't surprised one bit, she is always coming through clutch. Take a look how awesome my new desk looks. I especially like the white accents that will match perfectly with the chin bezel on the iMac.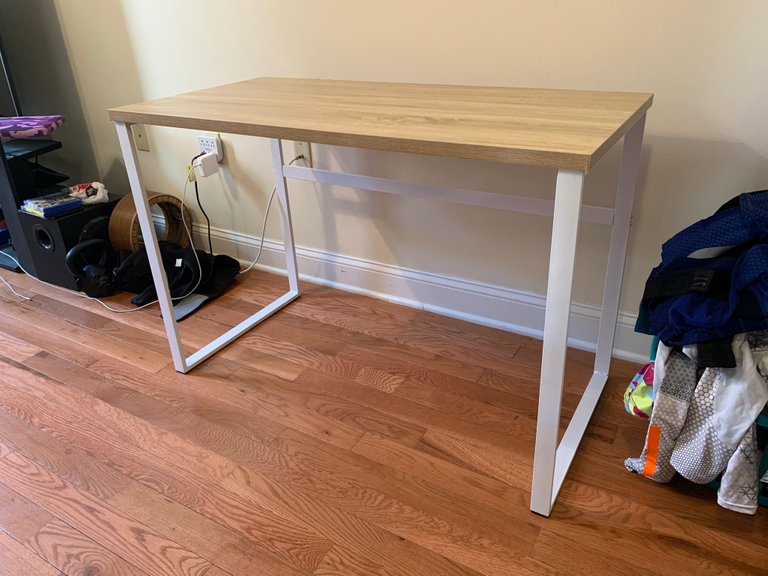 It was very simple to put together with just 3 easy steps. In about 10 minutes I had a new computer desk and it even fit perfectly where I had planned to use it. I was impressed with the build quality, it is very solid and the surface seems pretty durable. I am amazed that my mother was able to claim this on Wayfair for free. It really does pay off being such a consistent customer.
My apartment only has so much space, but somehow I was able to slide this new desk right next to my tv. It will be beside my modem, so I will be able to rely on Gigabit Ethernet instead of WiFi. The base level iMac doesn't have Ethernet, but the upgraded models feature a handy port on the power block.
I already had a smaller computer desk, but it is over 10 years old. I had been using the old desk as a place to eat my meals, but had been alternating use cases depending on the situation. It is nice to finally have a spacious desk specifically for my computers.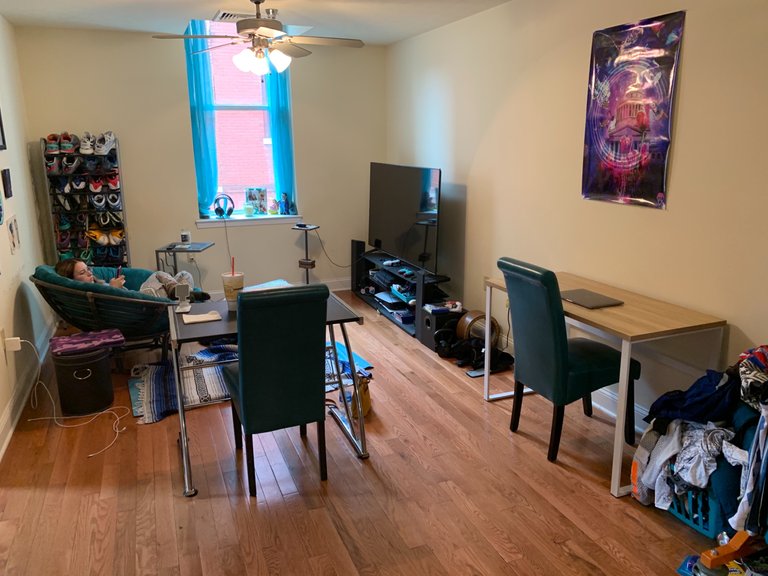 As of now, the only thing I have to display on my new desk is my current laptop and the new RGB mouse pad that I just found at Big Lots. Back in early 2018 I purchased a new Macbook Pro. It still works great for me, the only thing is that it could use a battery replacement. Also the SSD is only 128 GB, which has given me some problems due to large program and file sizes. I do not want to not make the same mistake and will be sure to get a bigger SSD this time around. I will probably end up replacing my Macbook Pro's battery soon and continue to use it when I travel.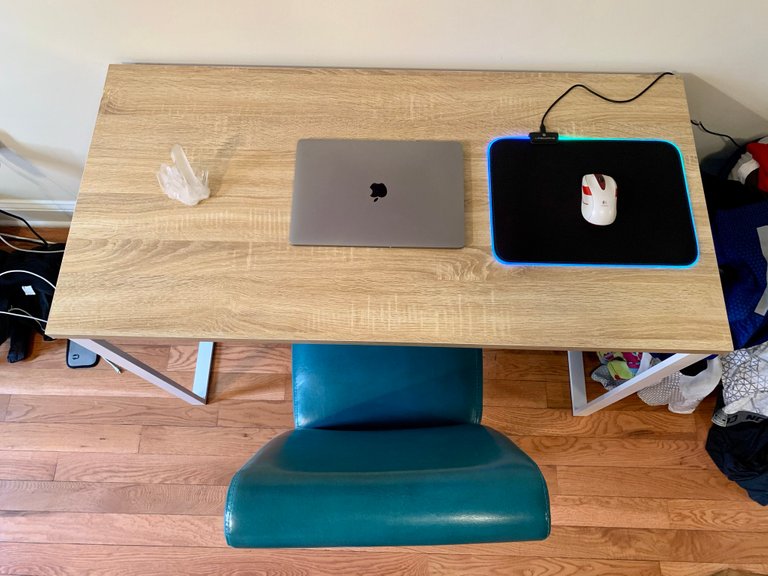 I'm super excited to preorder my new iMac tomorrow morning. This will be the first time that I do not get a base model Apple computer. I am going for the upgraded model with the added features. I am going to have such an awesome work space once I finally get the iMac sometime mid-May. I will of course update you on how things with more new blogs and surely some videos in the future too.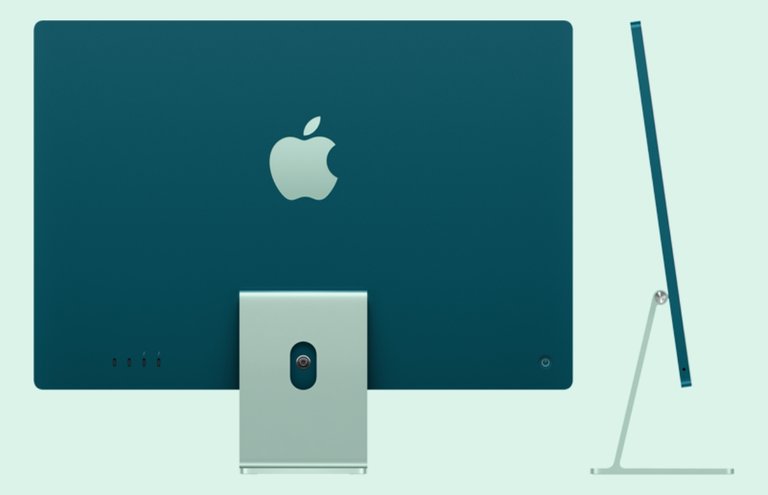 Call me silly for spending so much money on a fancy iMac, but it is truly what I desire. I do not often splurge on things like this, so when I do it is usually something that I know I will be using often. Just look how gorgeous that green is, no saying no to that.
---
Thanks for checking out my blog 😎🤝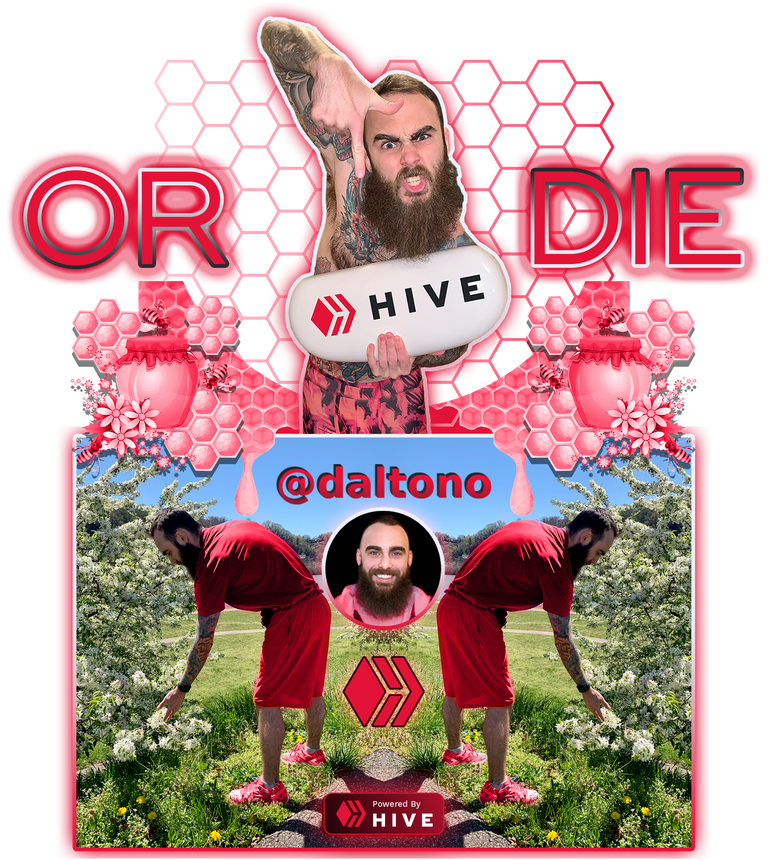 Hive Artwork by: @daltono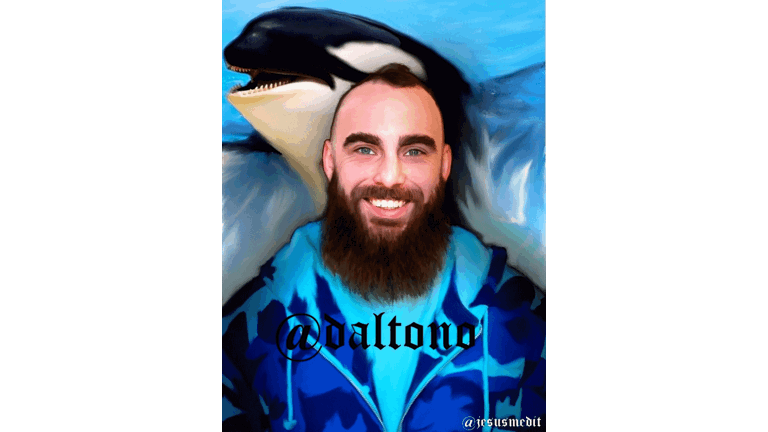 Orca Artwork by: @jesusmedit
≈ 61k HP