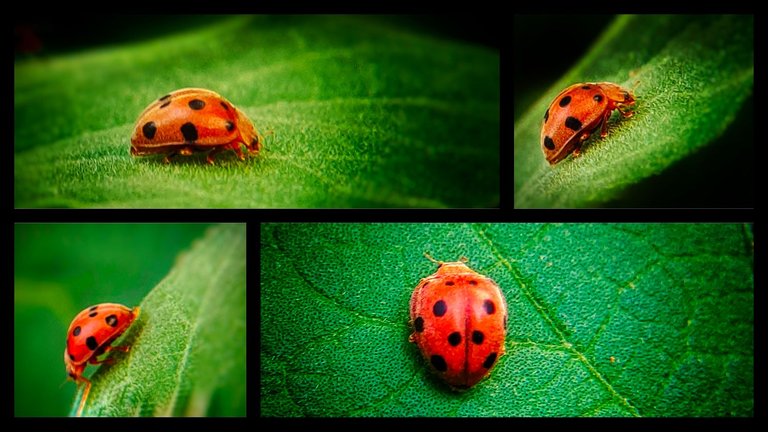 ---
Hello friends, lovers of macro objects, how are you all and I hope you have a great day and are in good health tonight and in your activities wherever you are.
Yesterday afternoon I returned to explore the forest in Paya Meudru and there I traced a small prone and found a species of lady beetle standing on one of the wild leaves, and there I immediately approached it to have a close look and it turned out to be quite beautiful and unique in terms of her eyes are small and have a very beautiful and graceful color shape.
And this lady beetle is also known by another name, namely the Mexican bean beetle and at that time I immediately approached it and took several picture angles that looked very beautiful and perfect, and on today's occasion I will as usual capture several portraits of this lady beetle species and I hope you like it and enjoy some of the portraits of this lady beetle that I hunted yesterday in the forest.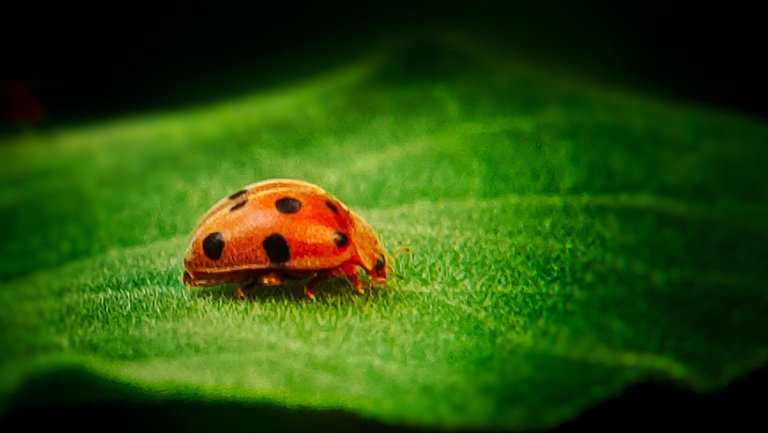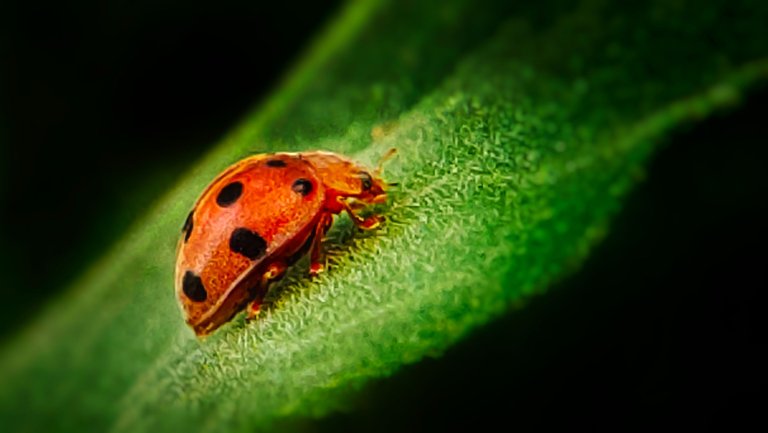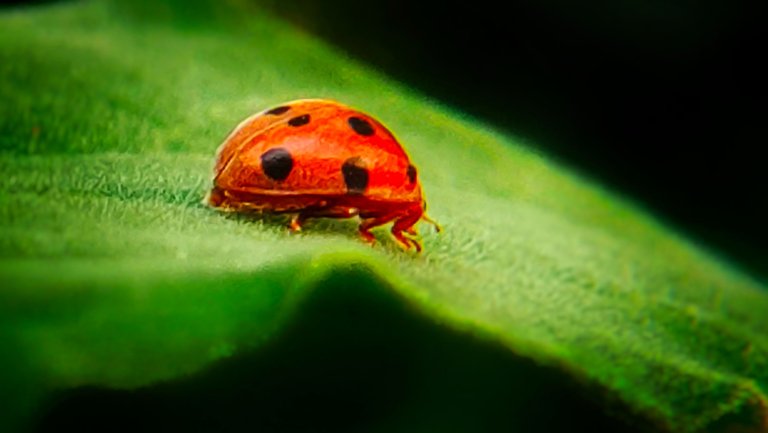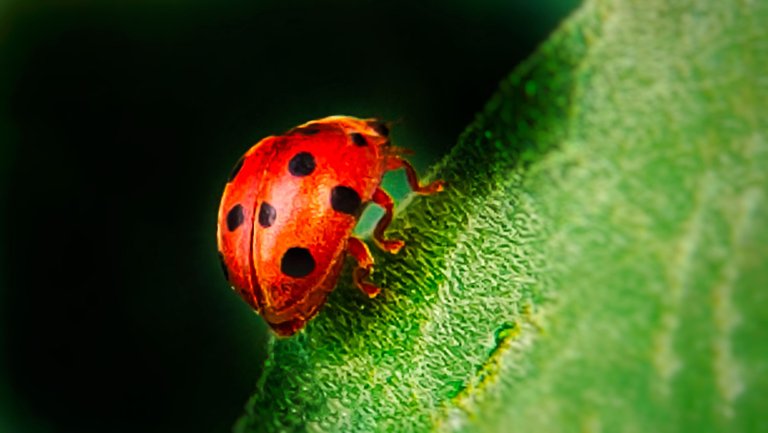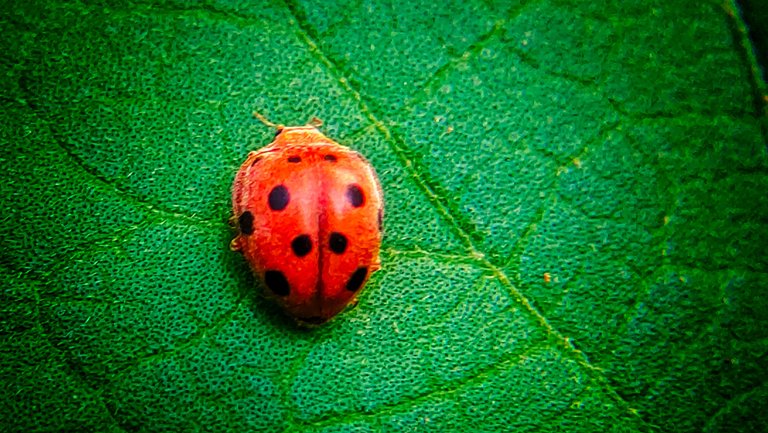 And you can see some portraits of this lady beetle that looks so very beautiful and really stunning, and this lady beetle also often plays in forest areas and they like to play in small trees.
The Mexican bean beetle (Epilachna varivestis) is a species of lady beetle that can be an agricultural pest. It is one of the few North American lady beetles that feed on plants rather than other insects......Wikipedia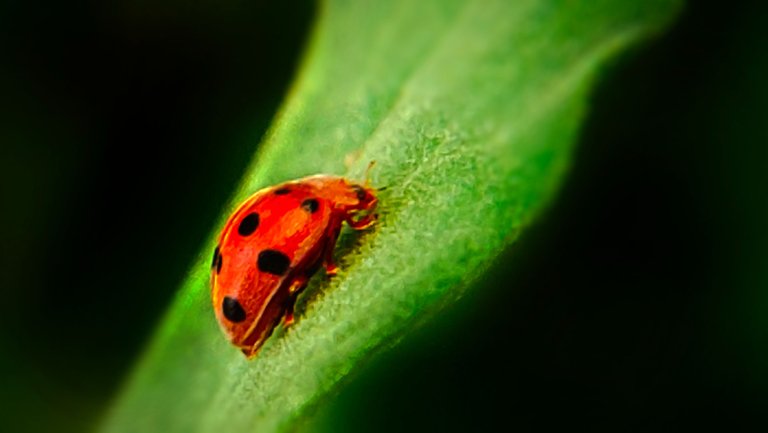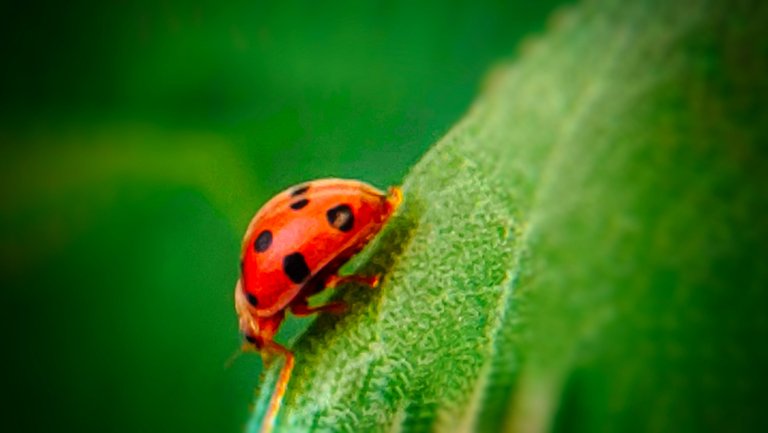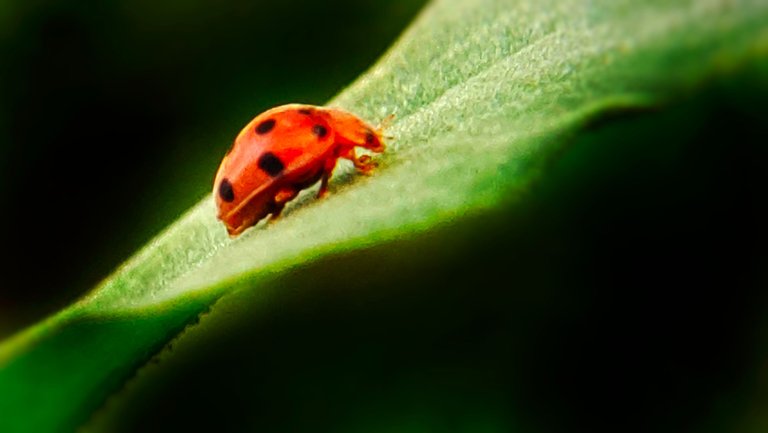 ---
| Camera | Smartphone |
| --- | --- |
| Location | Forest Aceh, Indonesia |
| Category | Macrophotography |
| Editing | Snapseed |
| Photographer | @ridor5301 |