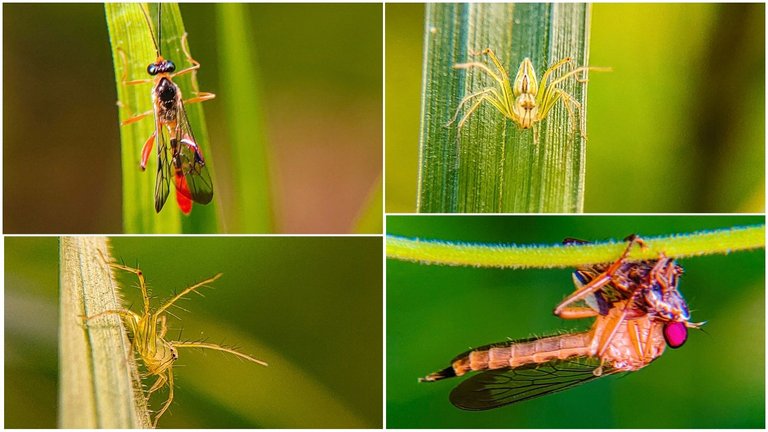 Hello all friends and have a nice day wherever you are and always in good health and in your activities today.
Last week, I went back around the Aceh forest to hunt several species of small animals and it was not in vain because I got some macro objects from small animals, to be displayed in my post today and I hope macrophotography image lovers like it.
At that time I was exploring this forest and found the first species of spider when it was a spider standing on a wild leaf and I immediately approached it to take several angles of focus with different images to see the interesting side of this spider.
This spider is known by the name of the type Oxyopes salticus has a dark green or gray color shape and has eight legs and small spines attached to its legs.
Oxyopes salticus is a species of spider in the family Oxyopidae. This species is also part of the genus Oxyopes and the order Araneae.....Wikipedia
Oxyopes salticus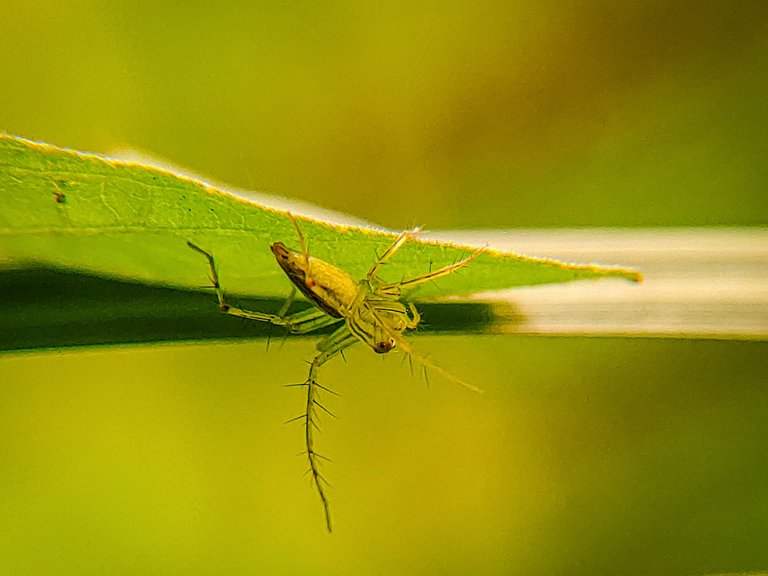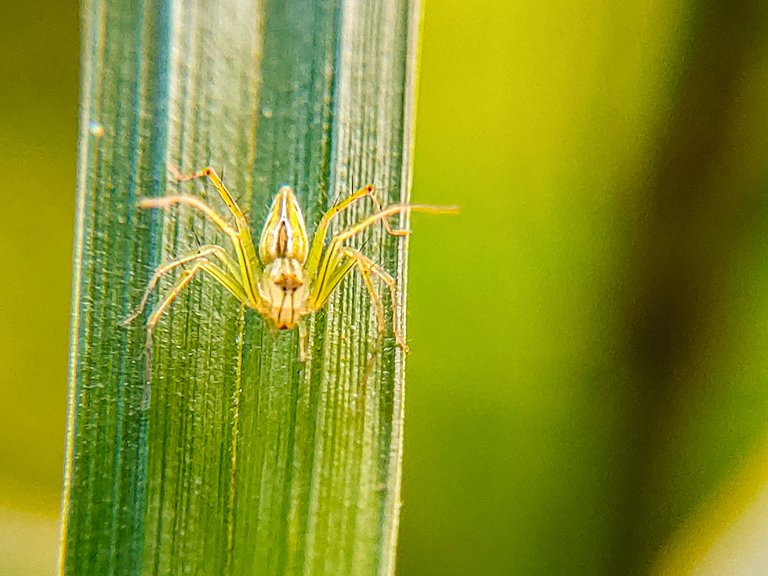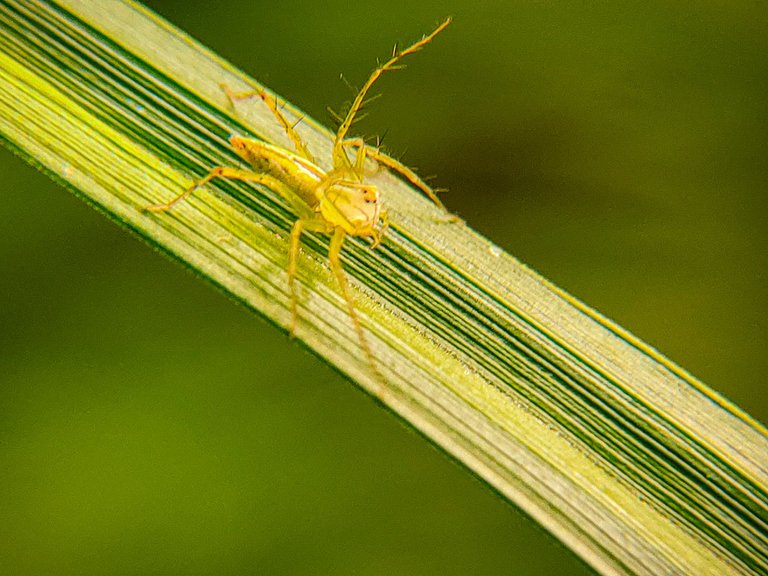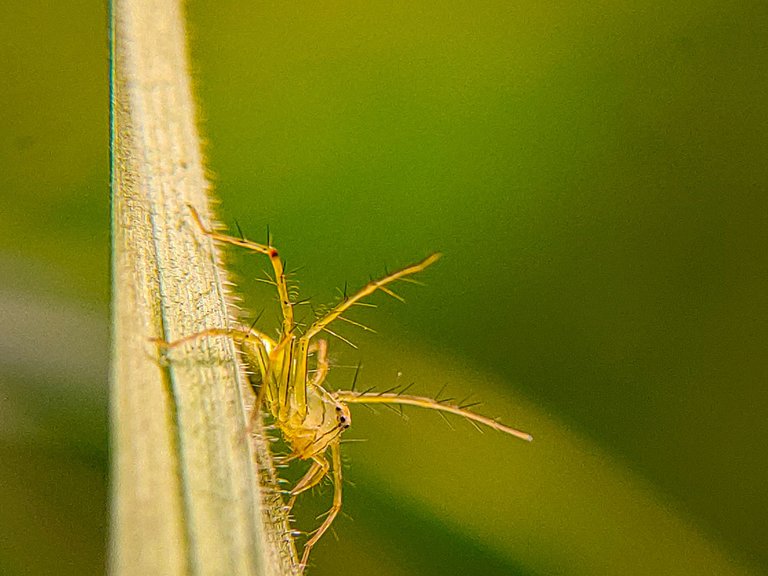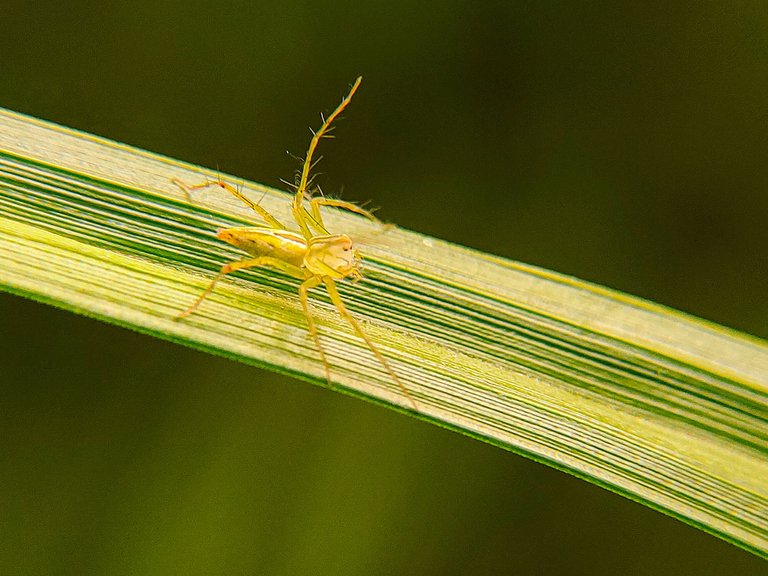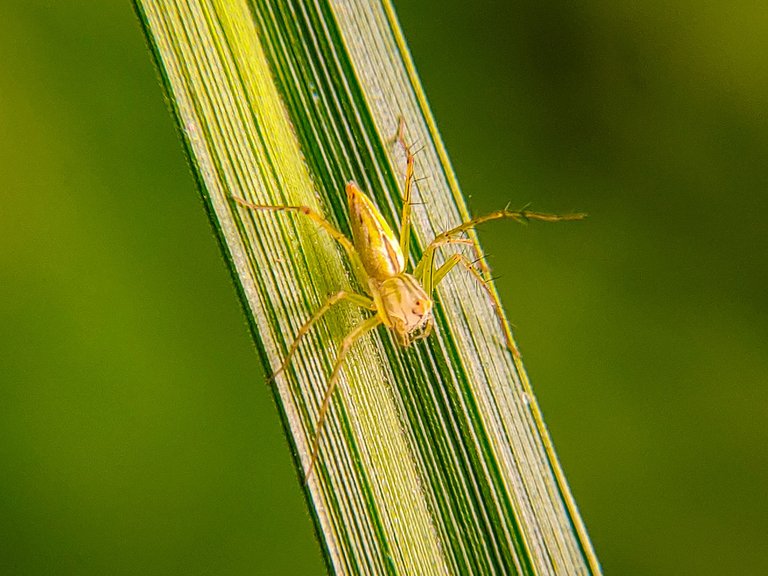 ---
---
After I photographed the spider and I looked the other way and found two species of insects in different places But there's not much I can take pictures of because they disappear and fly the other way, and you can see them below and I hope you like them and you can enjoy it.
Insect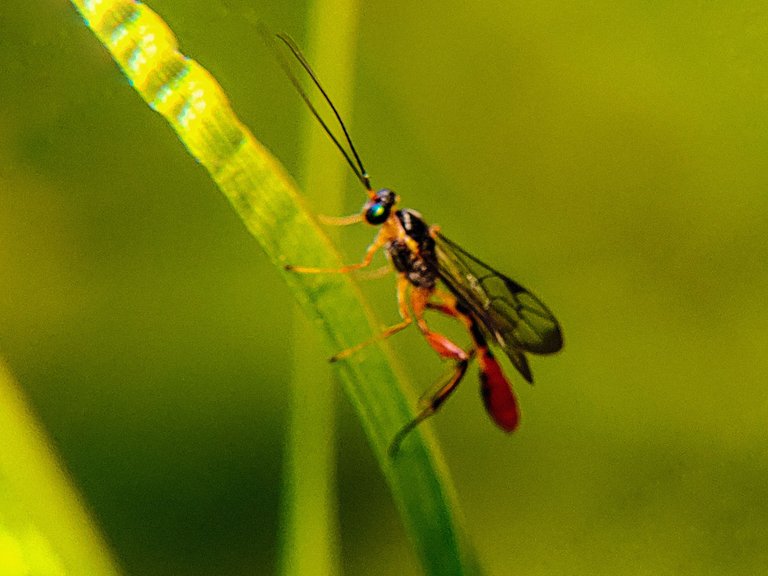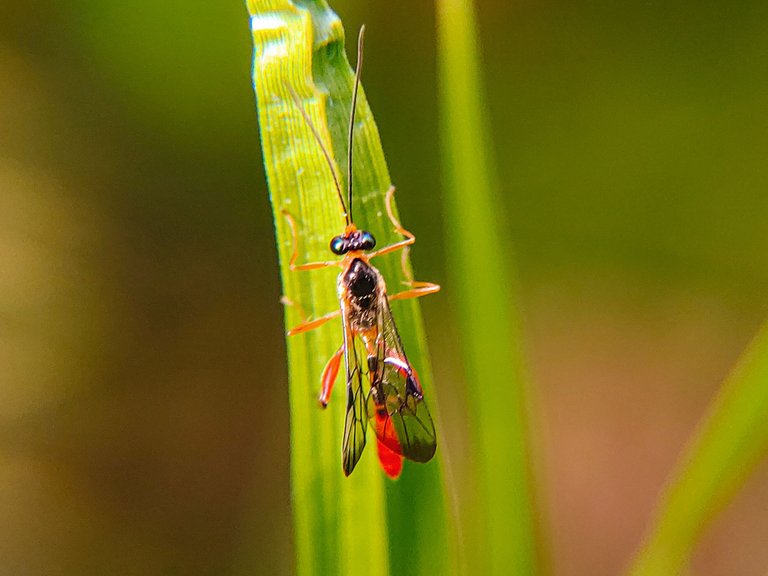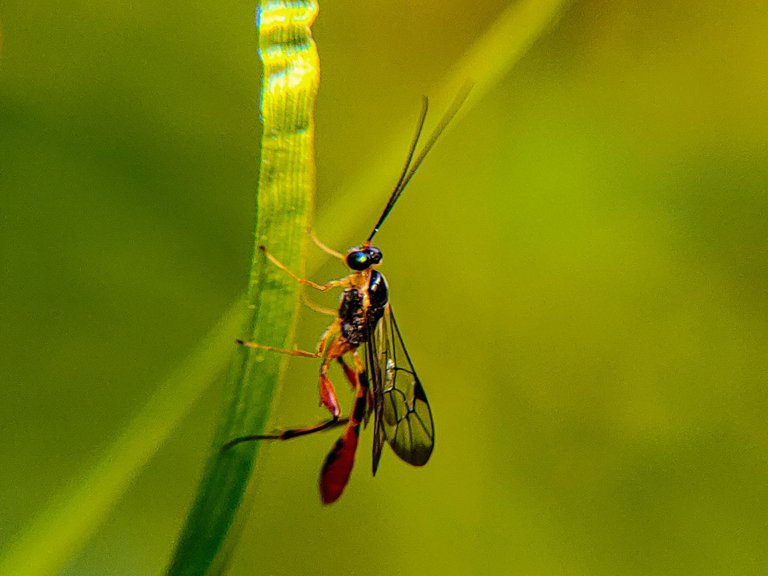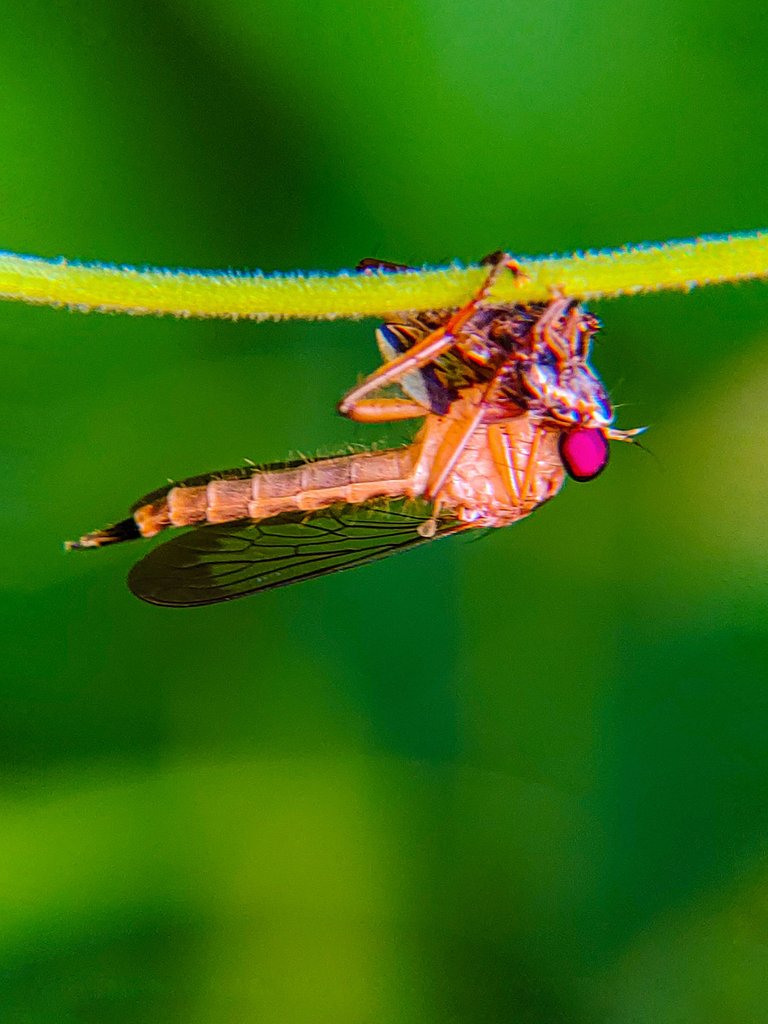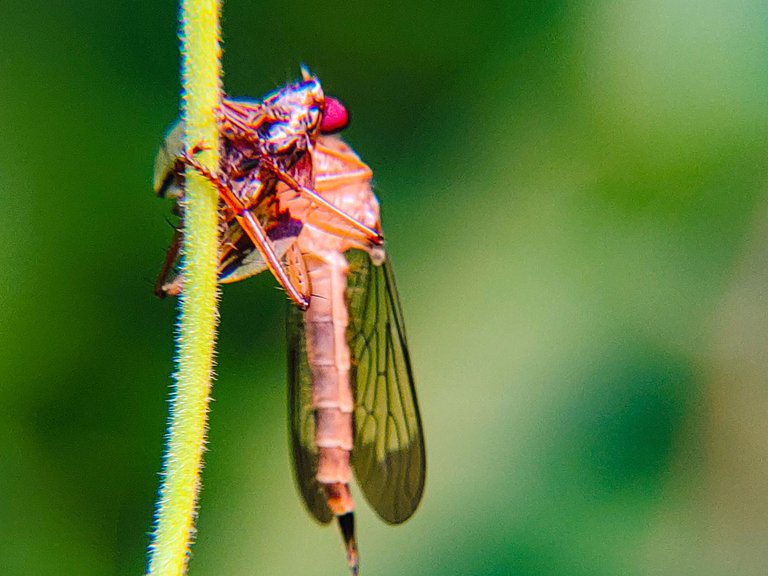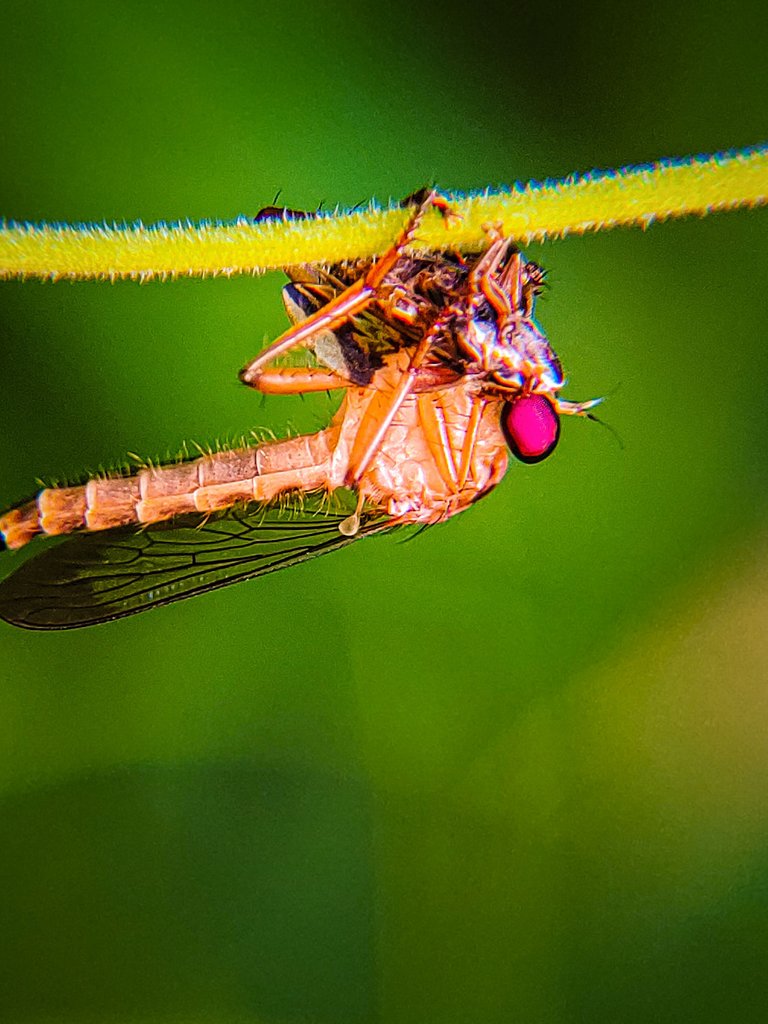 ---
| Camera | Smartphone |
| --- | --- |
| Location | Forest Aceh, Indonesia |
| Category | animal |
| Editing | Snapseed |
| Photographer | @ridor5301 |