Hello my friends, all lovers of macro objects and small animals, how are you all and I hope you have a great day and are in good condition today in your activities wherever you are.
Today I again got a beautiful species of grasshopper that looks very unique and interesting and this grasshopper is known as Oxya, often playing in rice fields and wild gardens because they really like the wide nature and lots of small trees.
At that time I saw an Oxya grasshopper crawling on one of the stalks of grass in this palm grove area and at that time I immediately approached it and took several portraits which looked very beautiful and attractive.
And you can see below some of the photos of this Oxya grasshopper that I hunted today and I hope you are entertained and like it.
Oxya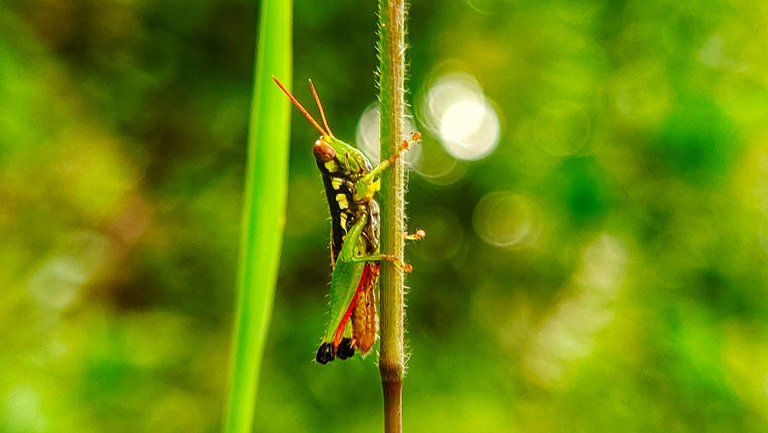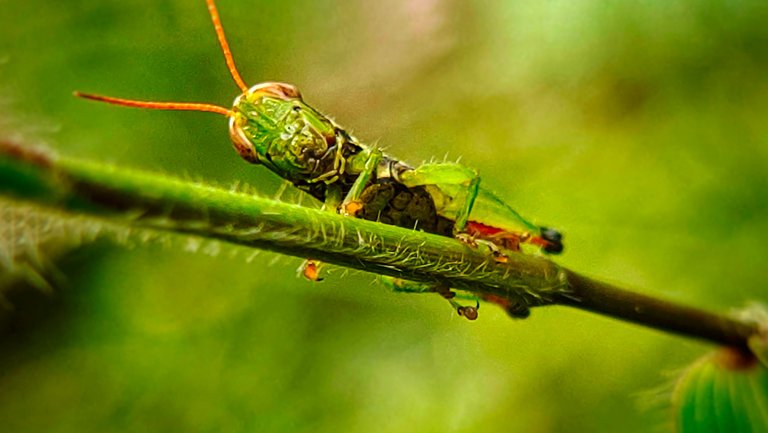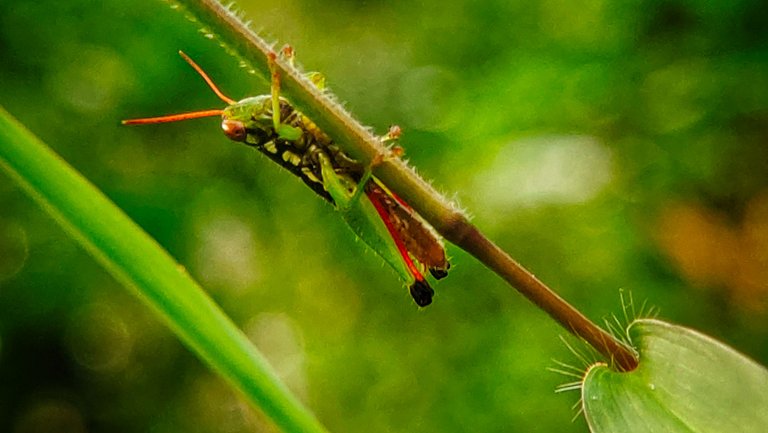 Oxya[1][2] is a genus of grasshoppers (Caelifera: Acrididae) found in Africa and Asia (where some species may be called "rice grasshoppers").....Wikipedia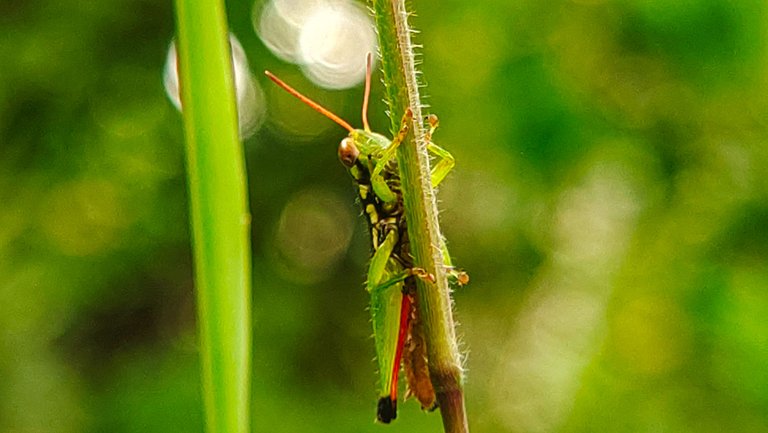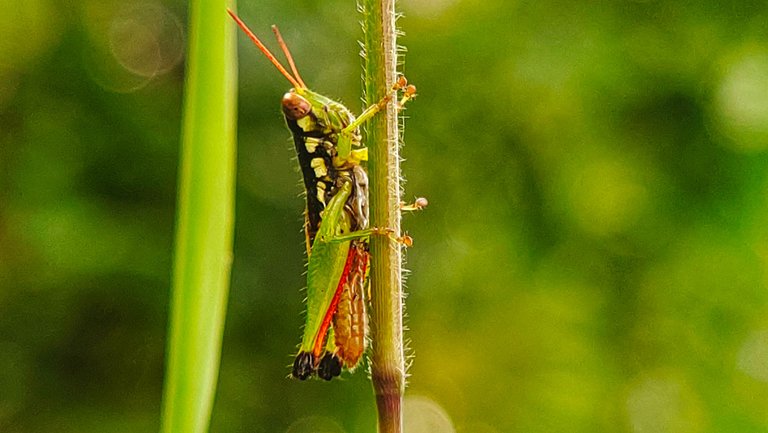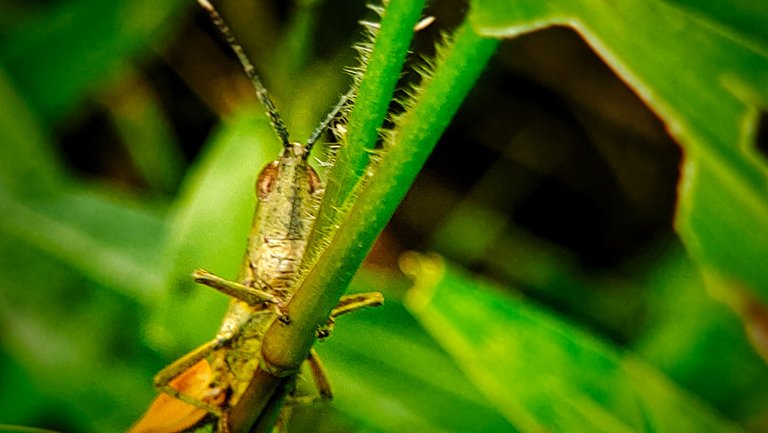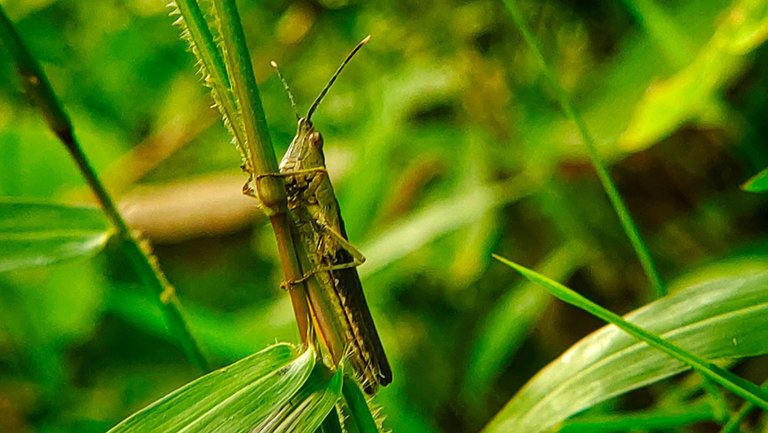 ---
| Camera | Smartphone |
| --- | --- |
| Location | Aceh, Indonesia |
| Category | Macrophotography |
| Editing | Snapseed |
| Photographer | @ridor5301 |