Today I found another species of Acanthocephala terminalis crawling on one of the wild leaves in the small swamp forest, because this afternoon I went back around the small swamp forest area in the Blang Kuta area because I had no activities that day outside then on this day I went back around this swamp forest area.
And after I saw it I immediately approached it to take several angles of pictures of this type of insect Acanthocephala terminalis, with several portraits that looked very beautiful and truly stunning because this insect species has its own characteristics, starting from its very unique shape and color.
And you can see below some portraits of this insect species and hope you like it.
Acanthocephala terminalis is a species of leaf-footed bug in the family Coreidae.[1][2][3][4] It is found in North America.....Wikipedia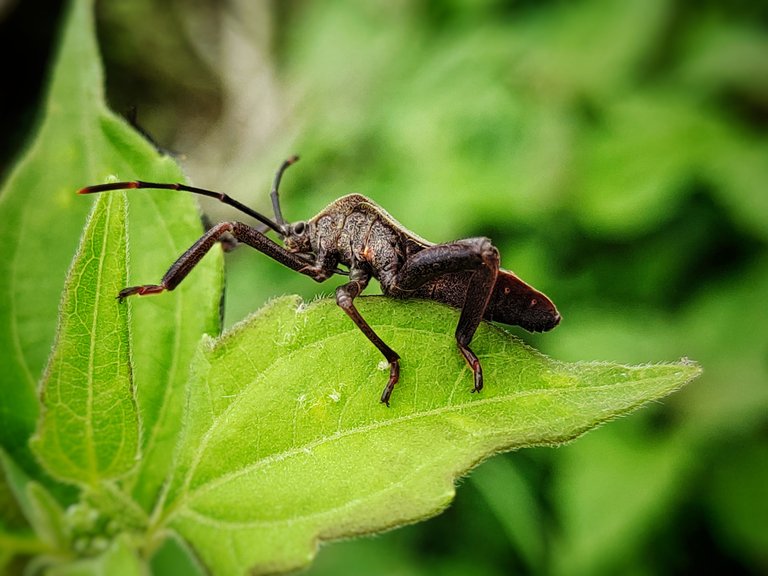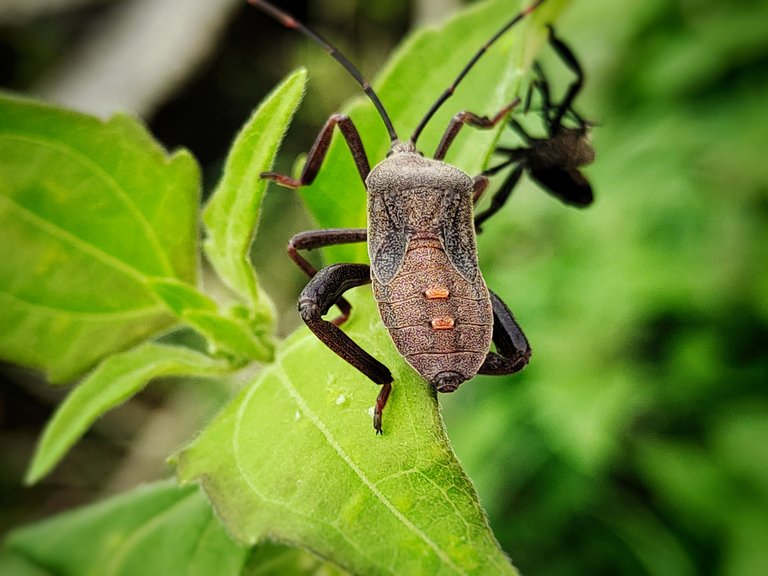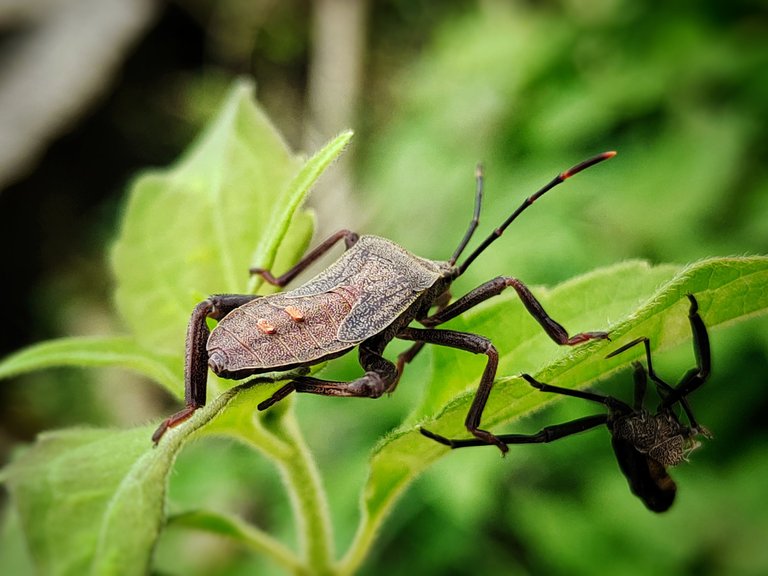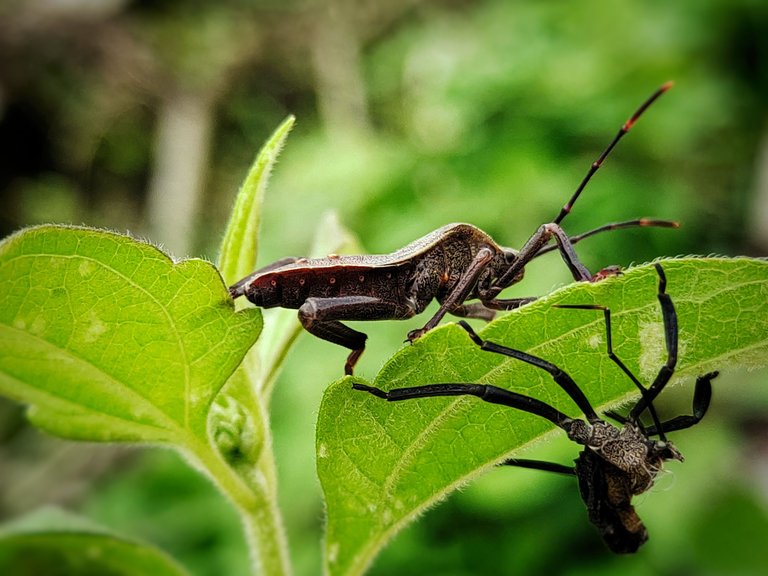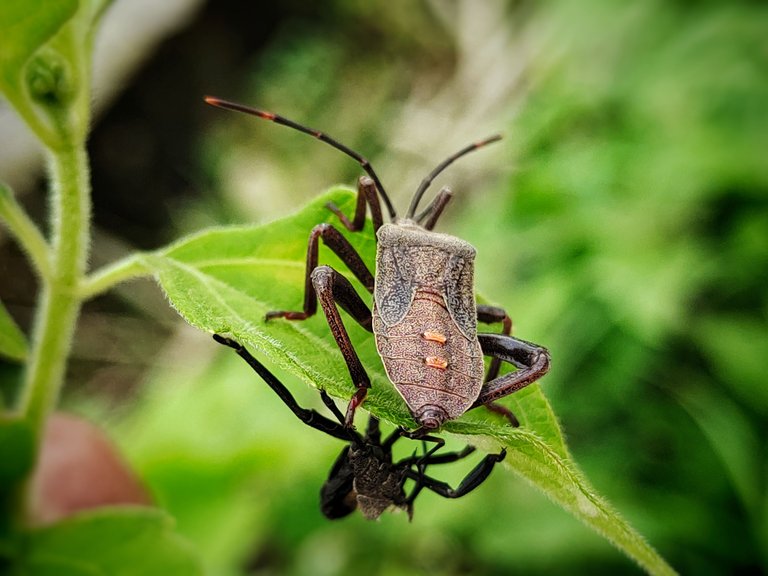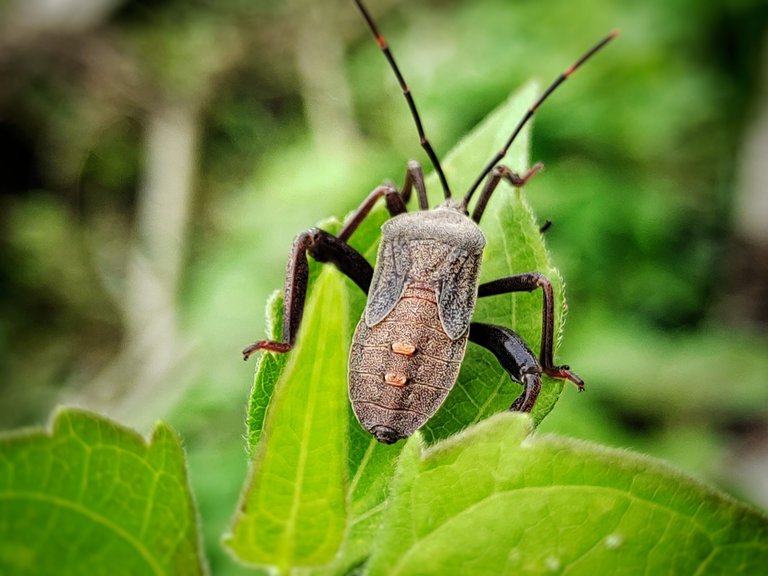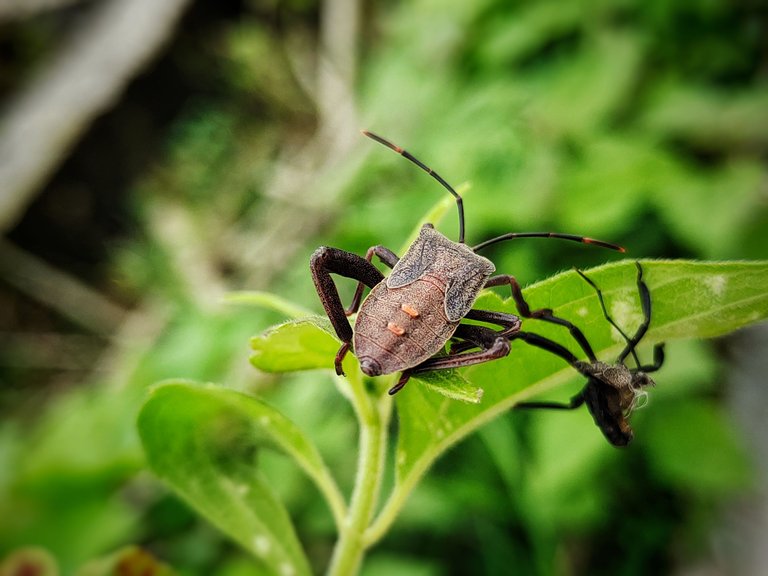 ---
| Camera | Smartphone |
| --- | --- |
| Location | Forest Aceh, Indonesia |
| Category | Animal |
| Editing | Snapseed |
| Photographer | @ridor5301 |