GASTERACANTHA HASSELTI
Good evening friends, I greet all of you from Indonesia, and I am in Aceh Province which is on the island of Sumatra. Do any of you know about Aceh? Hehehe.
Tonight I'm posting one unique little animal, the Spiny-back Spider. And this small animal has a binomal name, namely Gasteracantha Hasselti. This animal is found in the tropics. I found it in the forest of a village, namely: Buloh Blang Ara village, North Aceh Regency, Aceh Province. The color is very unique and according to my vision, this animal is too aggressive.
These are the photos of Gasteracantha Hasselti that I captured with the Xioumi Redmi 6a cellphone camera. And I used an additional macro lens to get a detailed picture.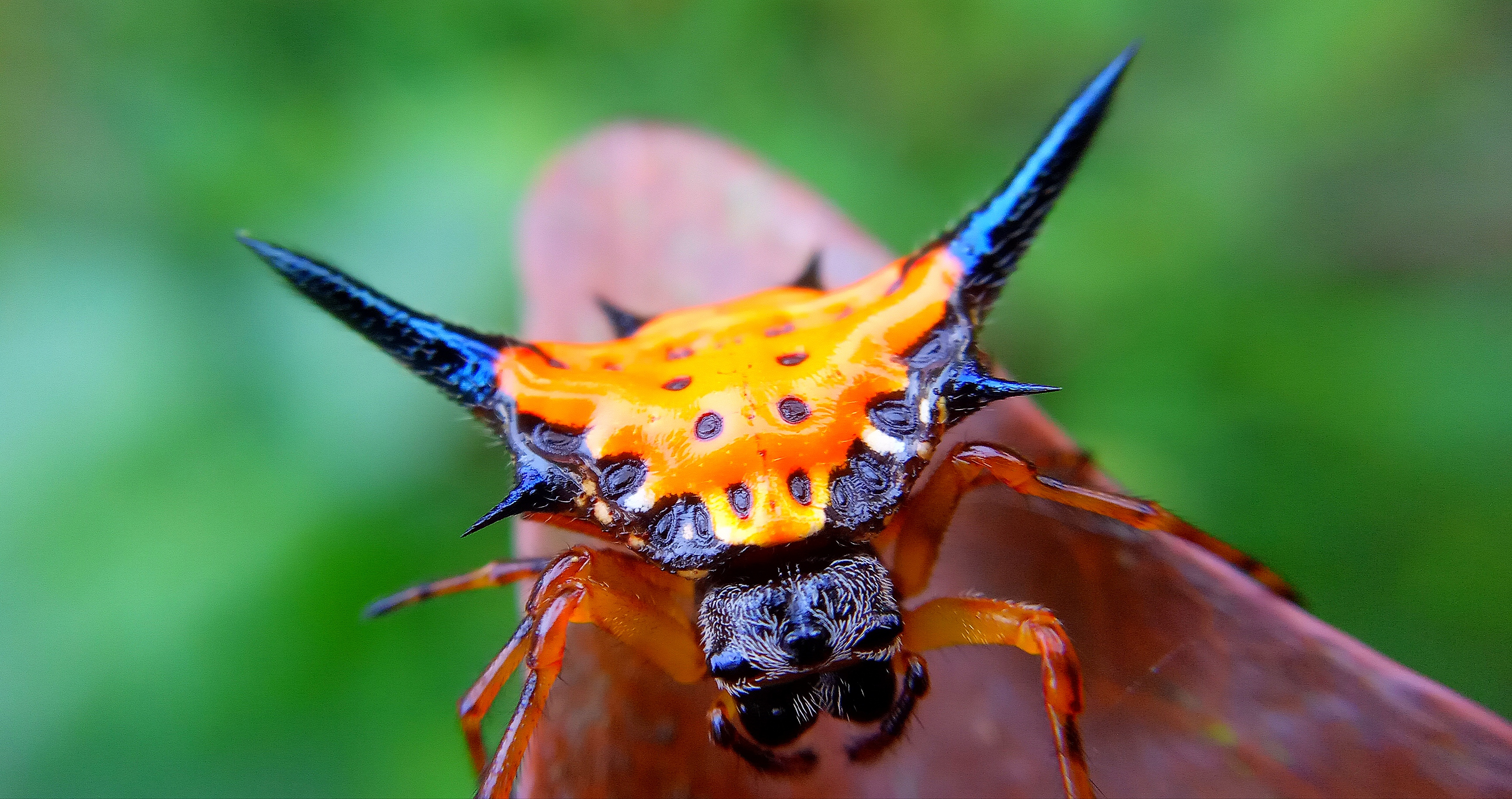 The orange color on the spider's back reminds me of the orange color of Lamborghini and Ferrari cars. Hahaha... And looks very graceful with two thorns on his back.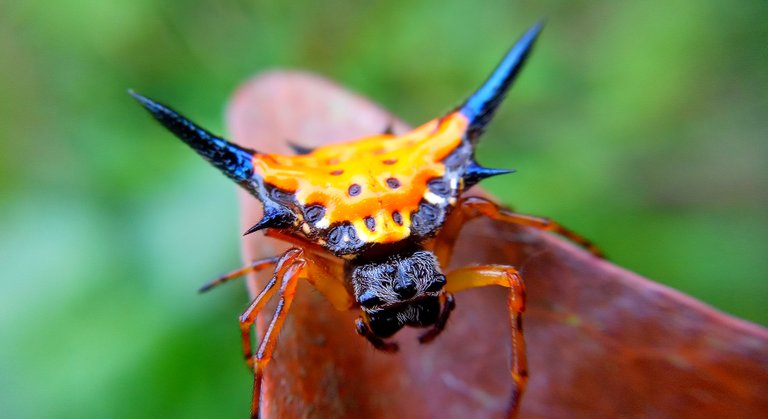 I only got 5 good pictures, and I actually took them almost 30 times. Since these animals are too aggressive and never stay still, I had a hard time photographing them outdoors.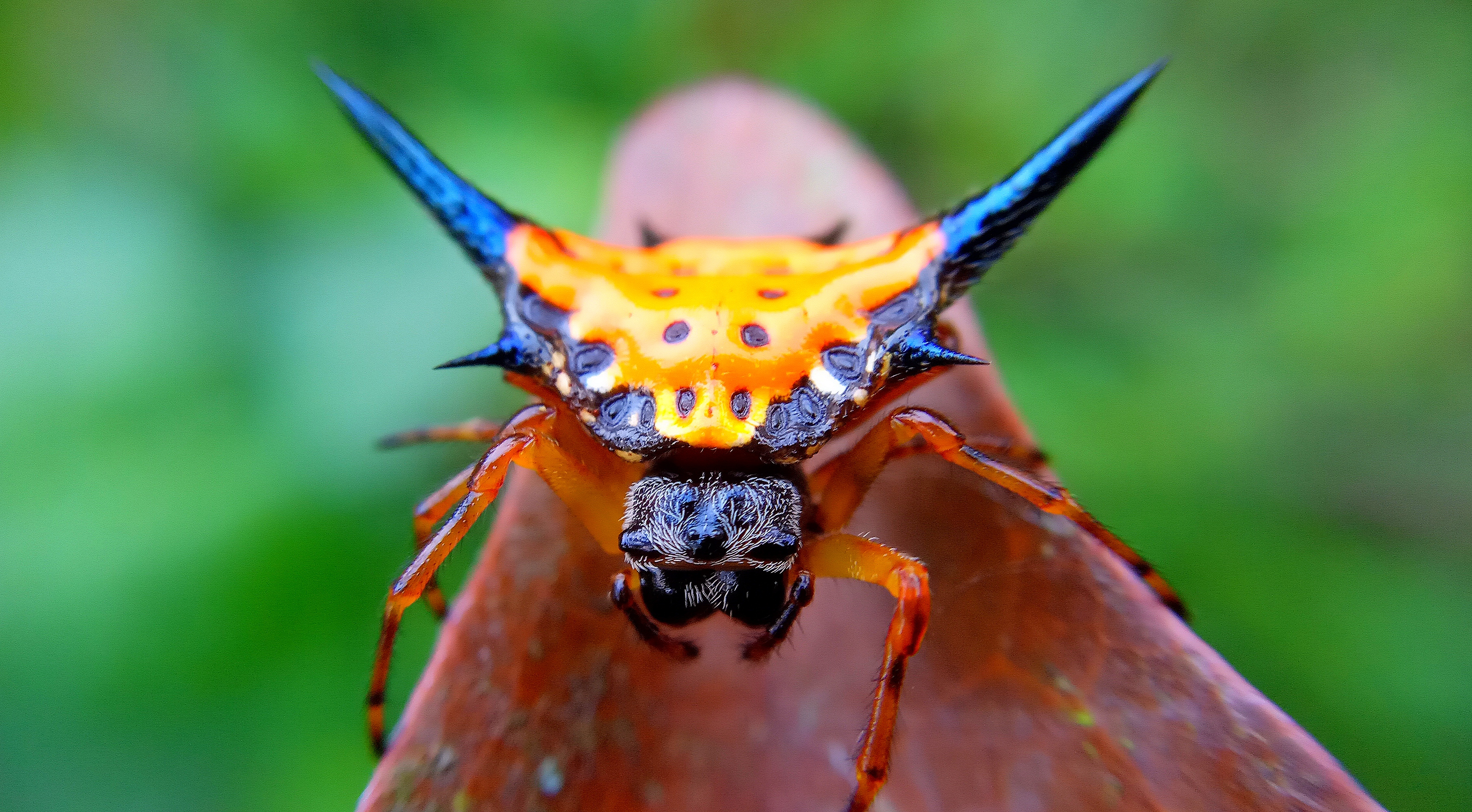 But I'm satisfied, because I got it using a regular cellphone camera. If I had a professional camera, I might find it easier to get good, interesting pictures.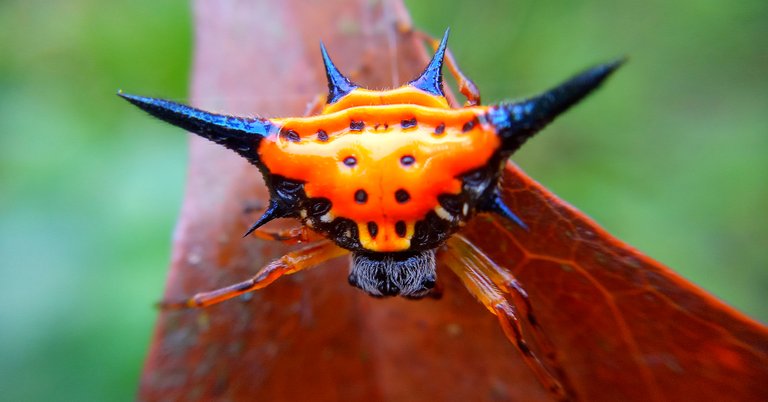 This animal comes from tropical forests. According to my observations on Wikipedia, these animals come from India, China, and the Moluccas (Indonesia). The Scientific Name of this Animal (Gasteracantha Hasselti) was published by C L Koch in 1837.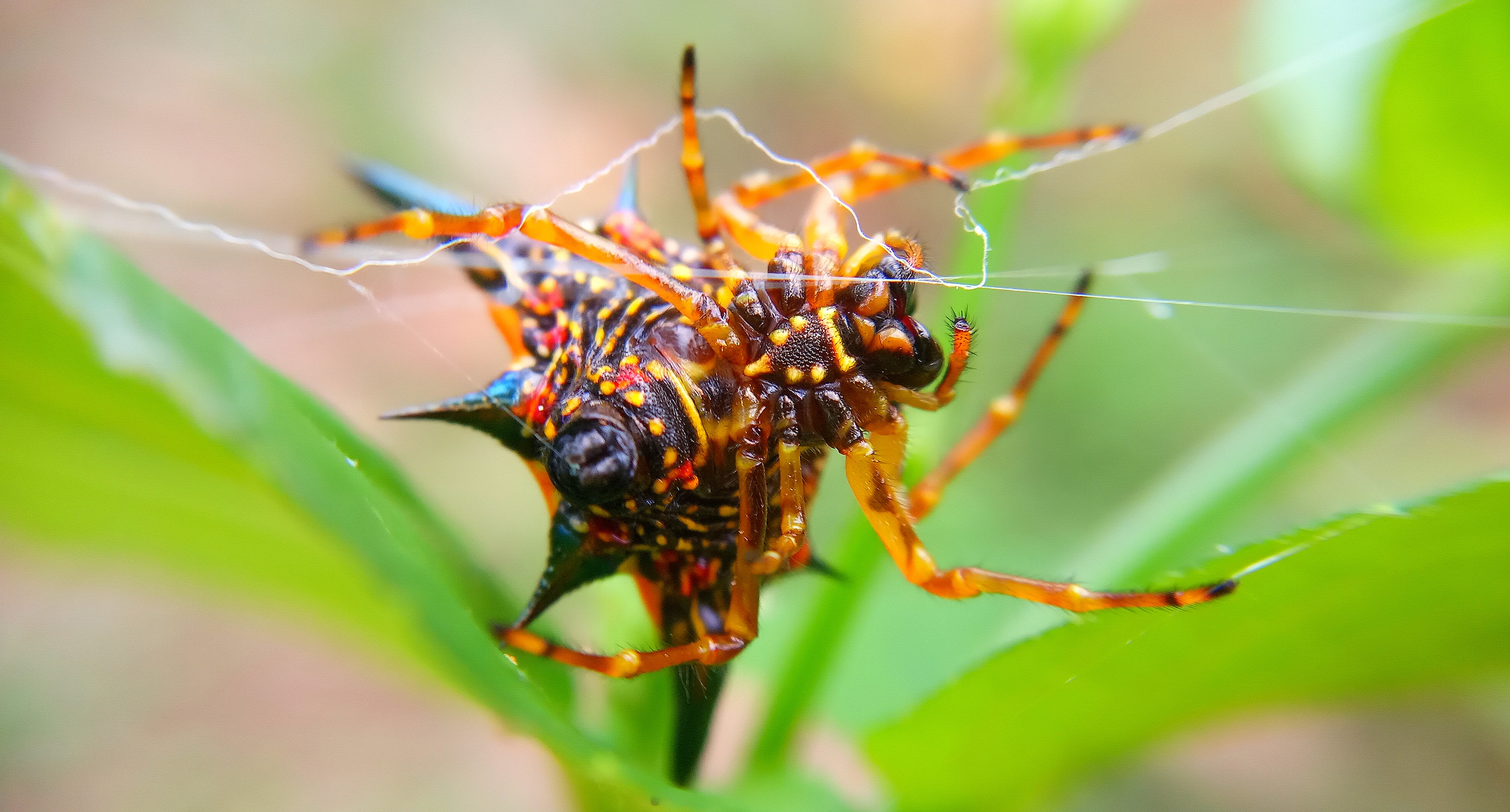 Alright guys, this is all I can show you, if there's a word error or something else, hopefully it can be forgiven. And also I hope you can like my work tonight. Best regards, and keep up the good and original content. Good luck to all. May your days always be happy.
Regards!
@new-spirit
| Insects | Gasteracantha Hasselti |
| --- | --- |
| Camera used | Xioumi Redmi 6a + Macrolens |
| Location | Aceh Utara, Aceh, Indonesia |
| Photographer & Writer | @new-spirit |