Saludos estimados amigos de la plataforma Hive, sean todos bienvenidos una vez más a mi blog. El siguiente artículo va dirigido a una pequeña familia de alacrán colorado o escorpión azul cuyo nombre científico es: Rhopalurus junceus es una especie endémica que posee 36 diferentes tipos de alacrán muy particular .
Greetings dear friends of the Hive platform, everyone welcome once again to my blog. The following article is directed to a small family of red scorpion or blue scorpion whose scientific name is: Rhopalurus junceus is an endemic species that has 36 different types of very particular scorpion.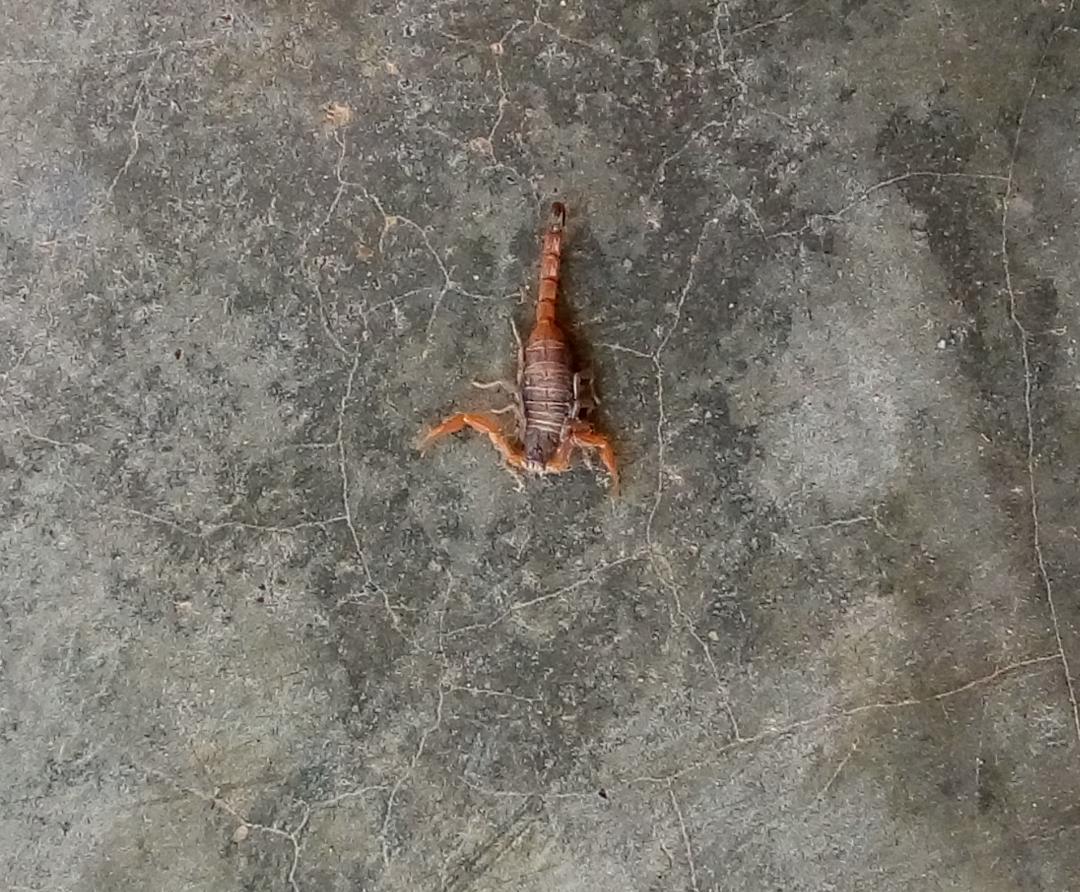 @loryzur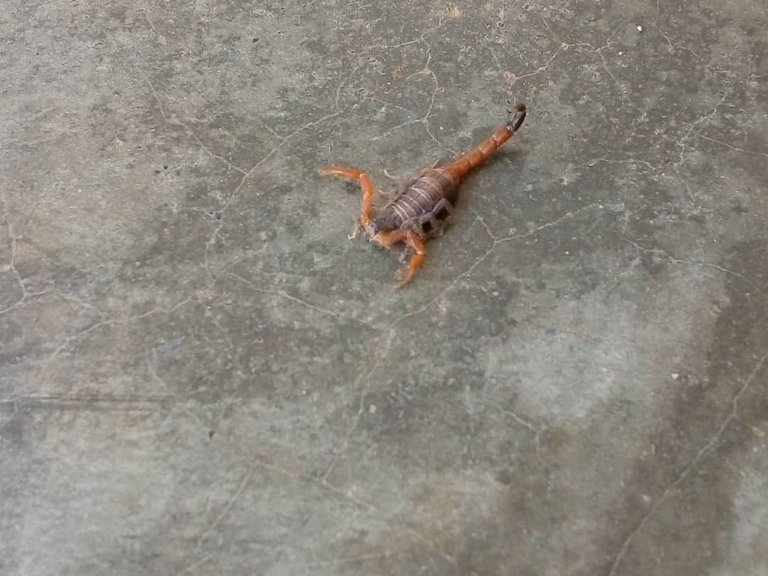 @loryzur
      *Ubicación*

▪ Esos alacrán se encuentran es las isla cubanas, Se le llama alacrán azul por la característica peculiar de tener un tono azul en su cola y en su aguijón, también es conocido como "alacrán colorado" porque en todo su cuerpo presenta un color rojizo oscuro.
    *Location*

▪ These scorpions are found on the Cuban island. They are called blue scorpions due to the peculiar characteristic of having a blue tone on its tail and stinger, it is also known as "red scorpion" because its entire body has a dark reddish color.

@loryzur
Los escorpiones cola azul viven de tres a cinco años, aunque desde recién nacido atraviesa por muchos problemas para sobrevivir, uno de ellos es que las crías no cuentan con el suficiente alimento para sobrevivir, por eso solo el 15% llega a la edad adulta.
Blue-tailed scorpions live from three to five years, although from newborn they go through many problems to survive, one of them is that the young do not have enough food to survive, that is why only 15% reach adulthood .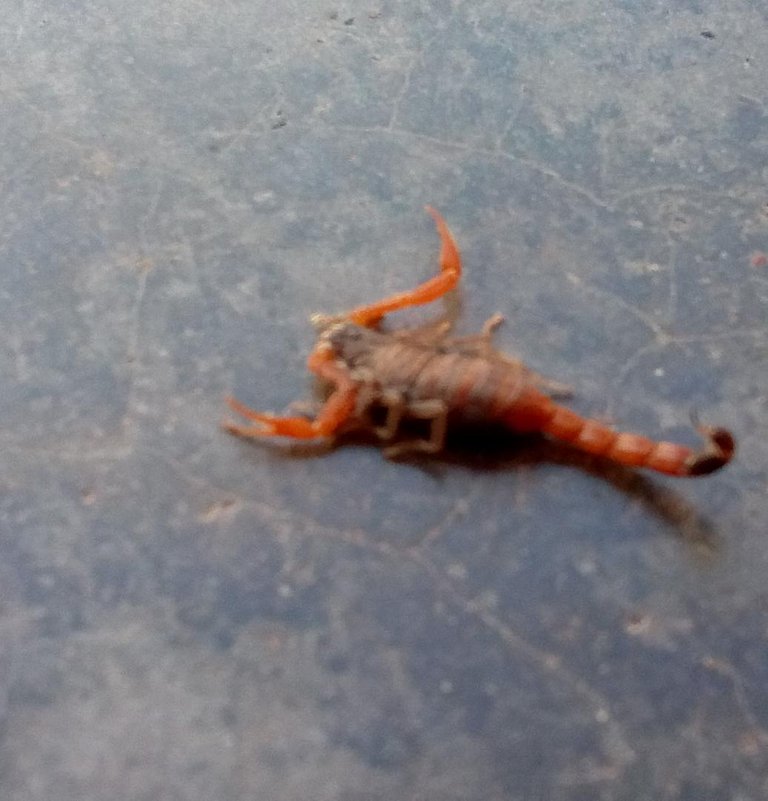 @loryzur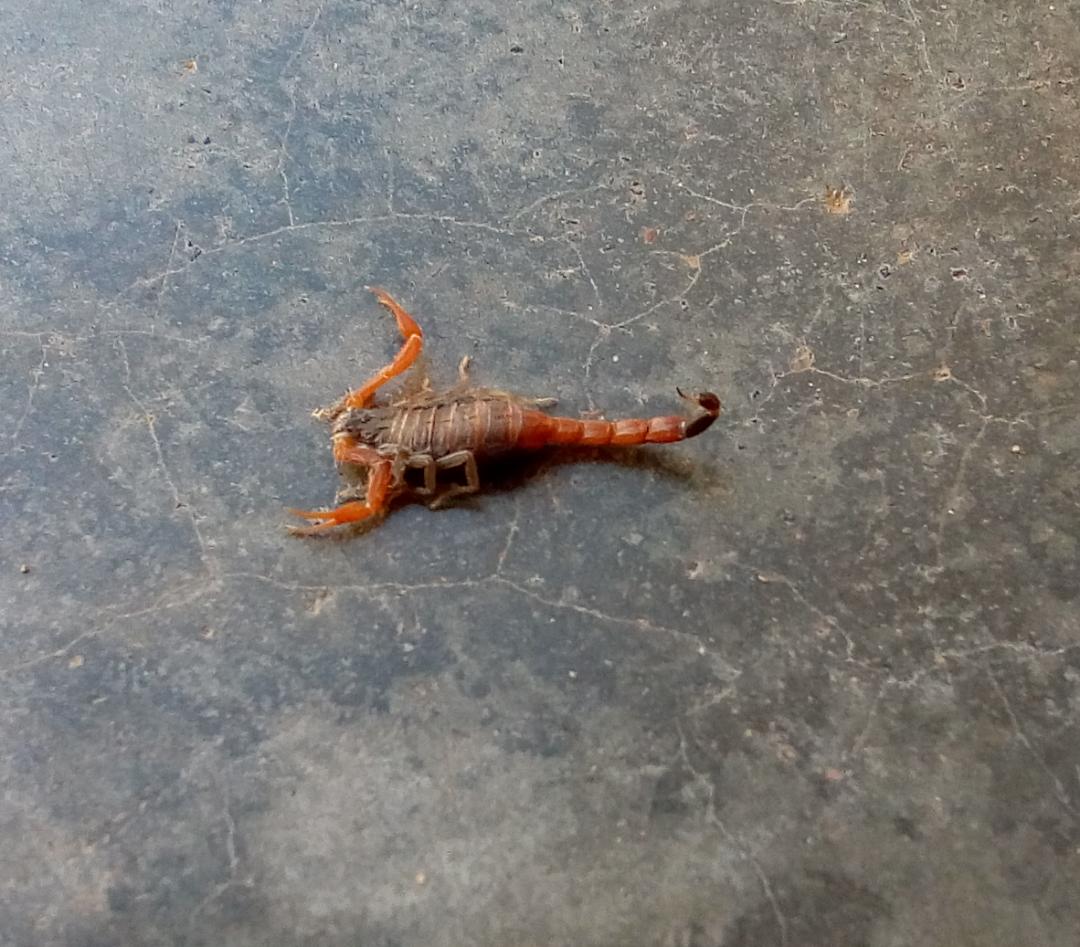 @loryzur
Su veneno contiene una dosis de LD50 de 8.0 mg / kg, lo cual es muy poco para ser considerado un escorpión peligroso.
Its venom contains an LD50 dose of 8.0 mg / kg, which is too low to be considered a dangerous scorpion.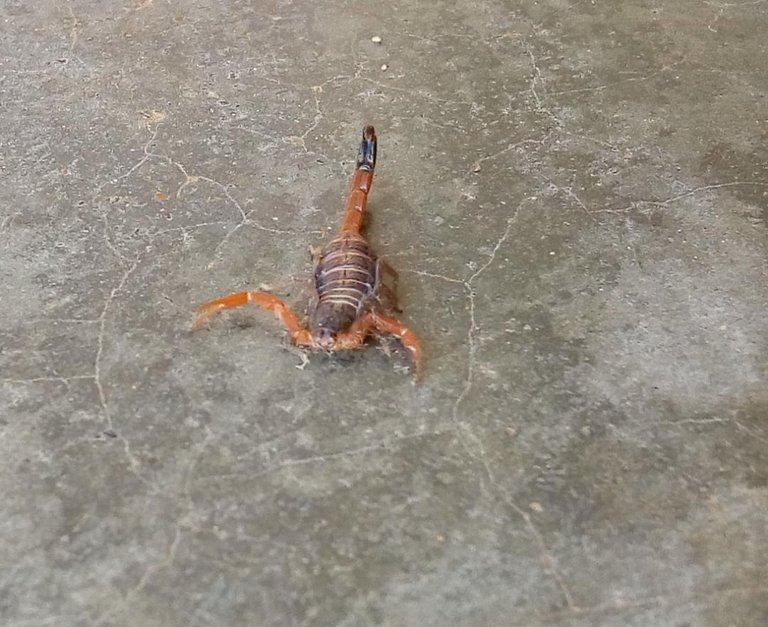 @loryzur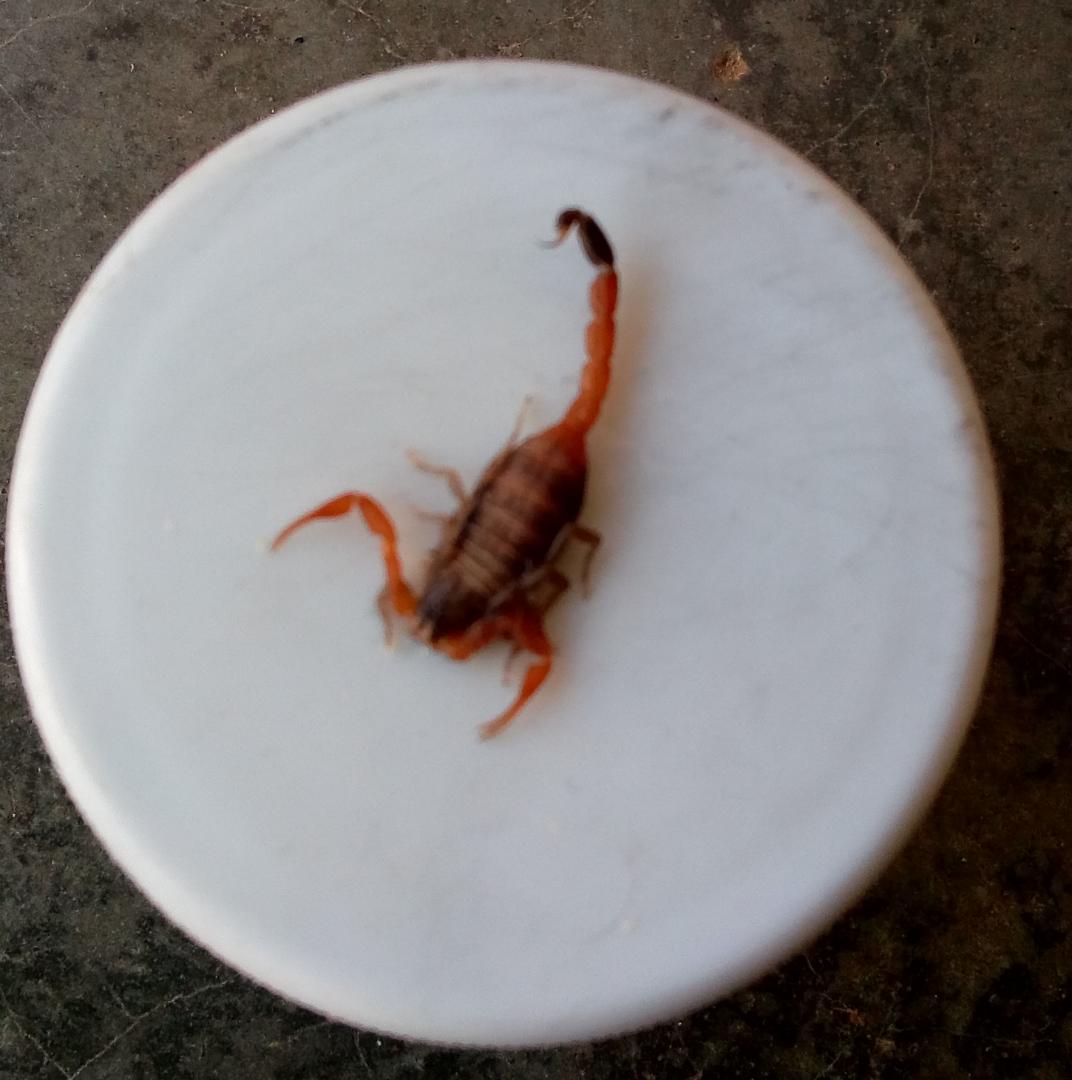 @loryzur
Espero les guste.
Agradecida por visitarme
I hope you like it.
Grateful for visiting me
Autor:@loryzur
Telefono movil: KXD W50
Ubicacion: Llanos Centrales de Venezuela.
Author: @loryzur
Mobile phone: KXD W50
Location: Central Plains of Venezuela.