Hi friends, we meet again in this world's Insect Community. Hopefully friends are always in good condition and can do activities as usual.
This time I share some pictures that I found some time ago.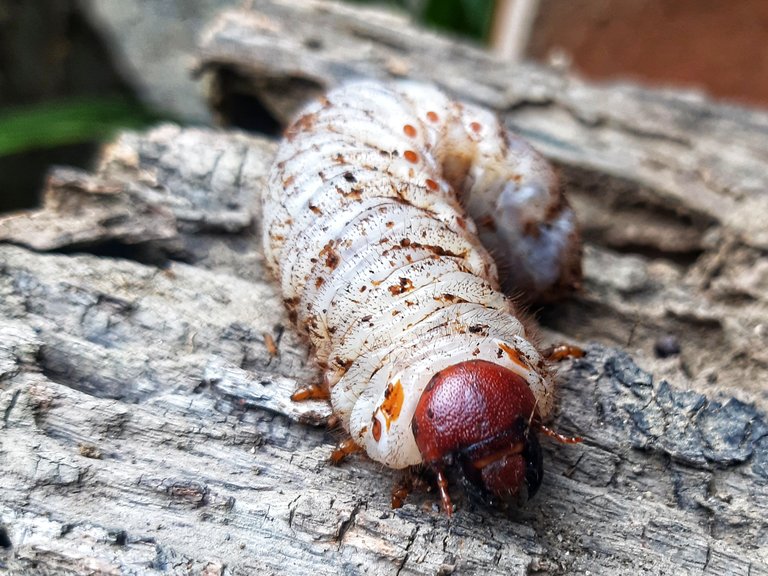 This image is the Larva of the Horn Beetle.
I picked it up in a rotting head tree trunk. With a size that is quite large compared to the larvae of other types of insects, it makes me a little amused.
The skin layer of this larva looks soft and most of its contents are liquid, but the head and mouth are very hard.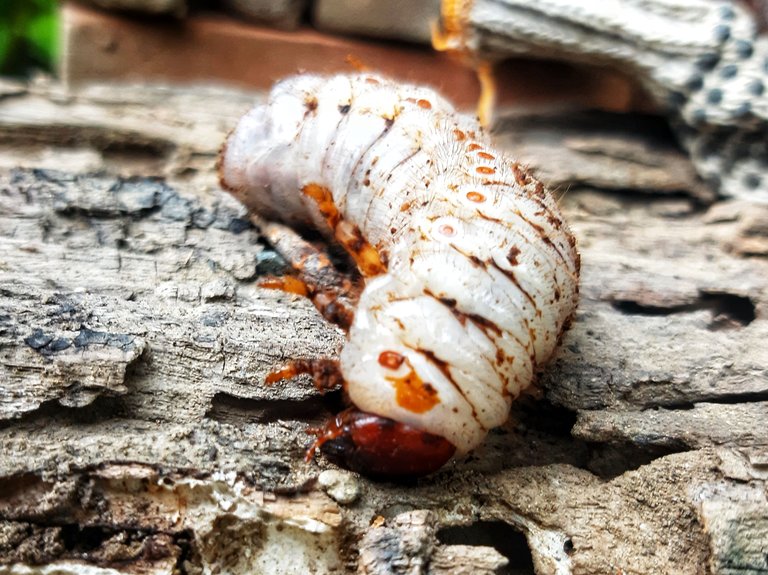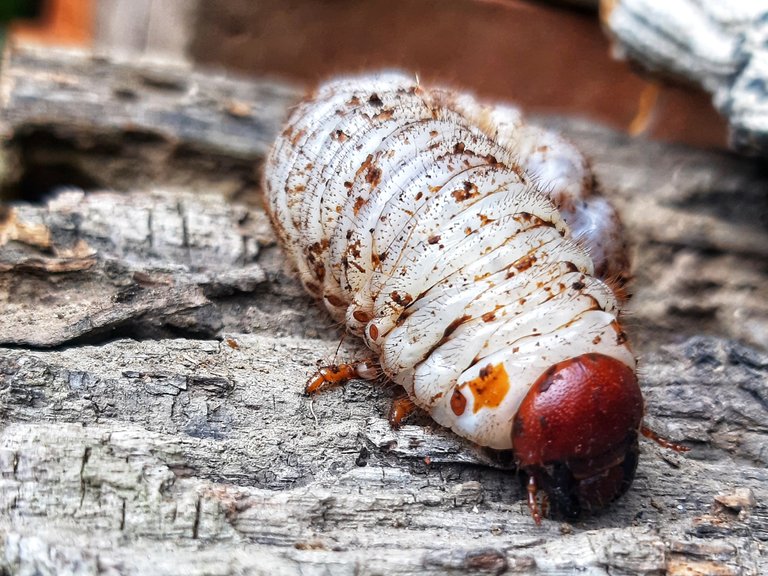 With the predominance of white color, this larva is very easy to find when we open the rotting part of the coconut trunk, of course if the beetle larvae are there, especially since their body size is very large for the size of the larvae. Even up to the size of my thumb.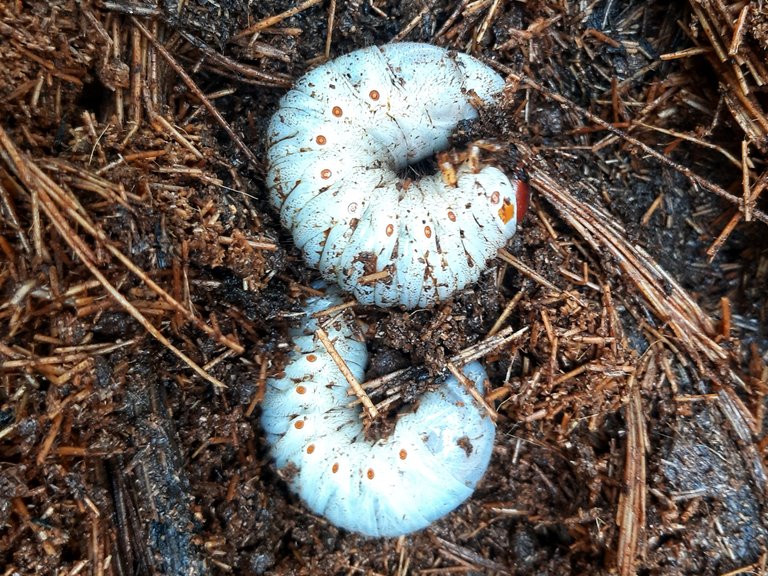 If we look closely, almost all over the body of this larva is covered with fine hairs.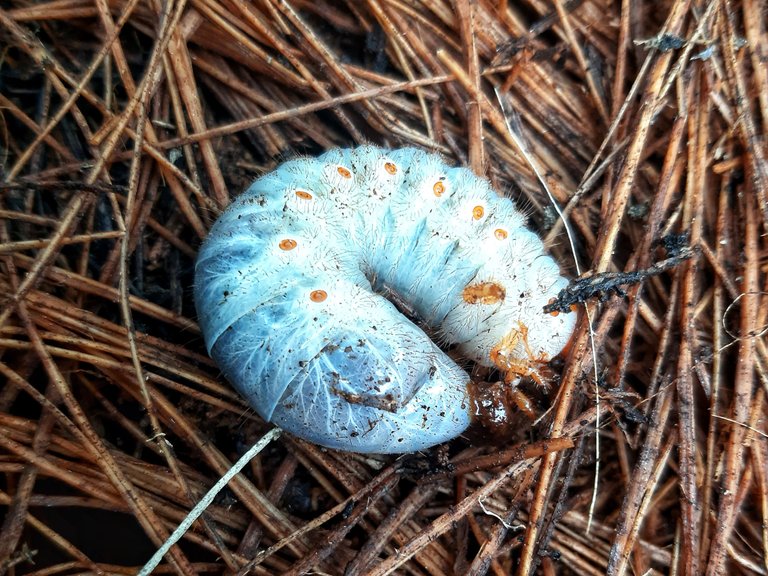 Alright guys, this is all I can share for now. Thank you to friends who have attended and seen my post, I hope you like it. See you again.
| Photographer | @dzaky12 | |
| --- | --- | --- |
| Image | Insect | |
| Camera | Smartphone | |
| Location | Aceh | |
By @dzaky12