At the end of September 2021, I spent an hour or so in the meadows and pine groves just outside my hometown.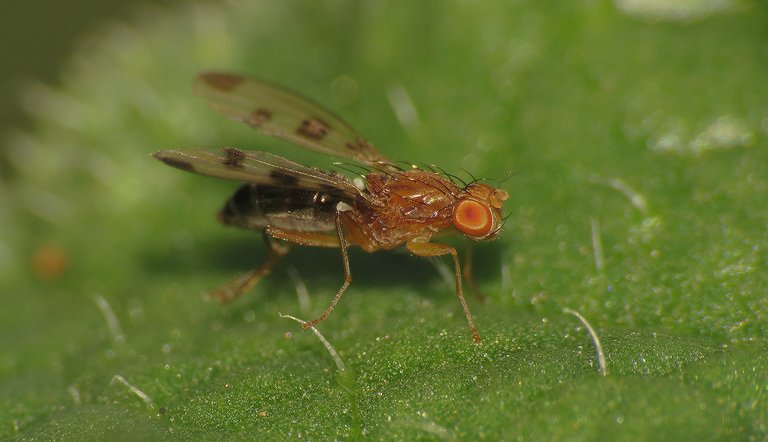 The fly in this opening shot ...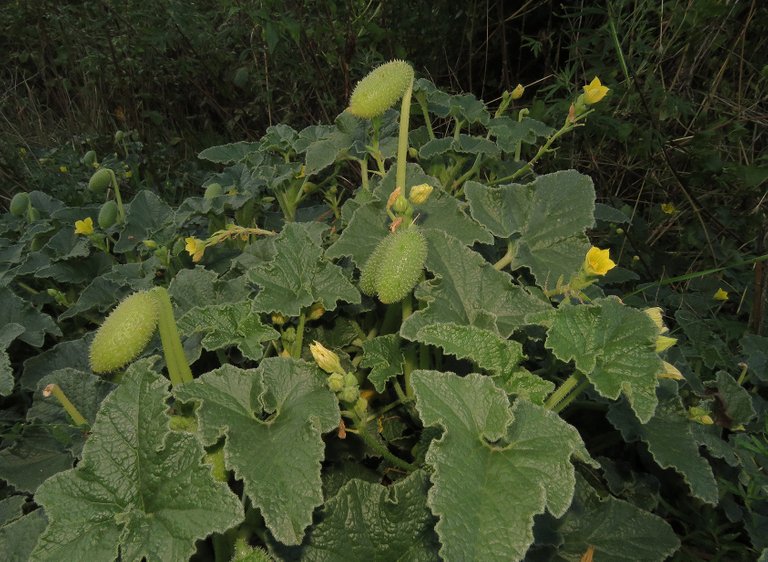 (Enlargeable)
... was photographed on the leaf of the Ecballium elaterium, a plant that is commonly known as the squirting cucumber. In this enlargeable photograph, you can see its fruits that disperse their seed by squirting out a stream of mucilaginous liquid that contains those seeds. The small cucumbers in this photograph are pretty ripe and a slight touch would be enough to make them explode.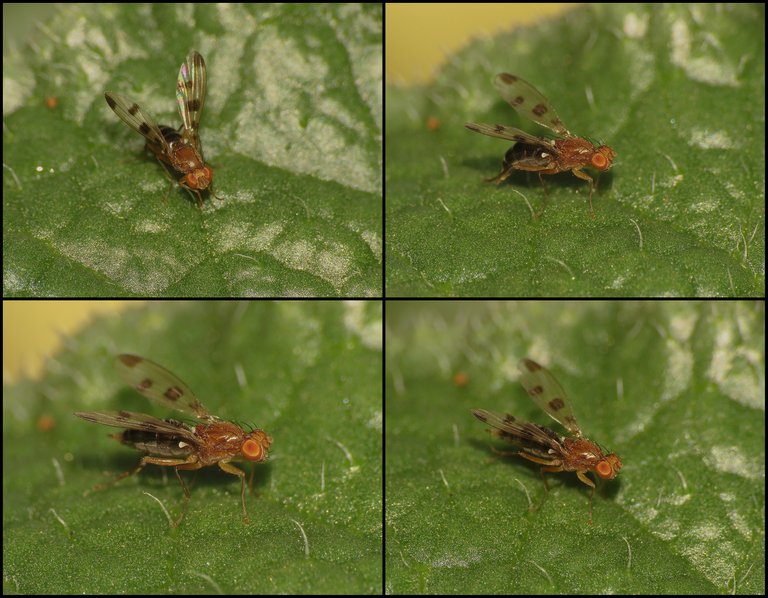 (Enlargeable)
This small fly from the Opomyzidae family, the Geomyza tripunctata ...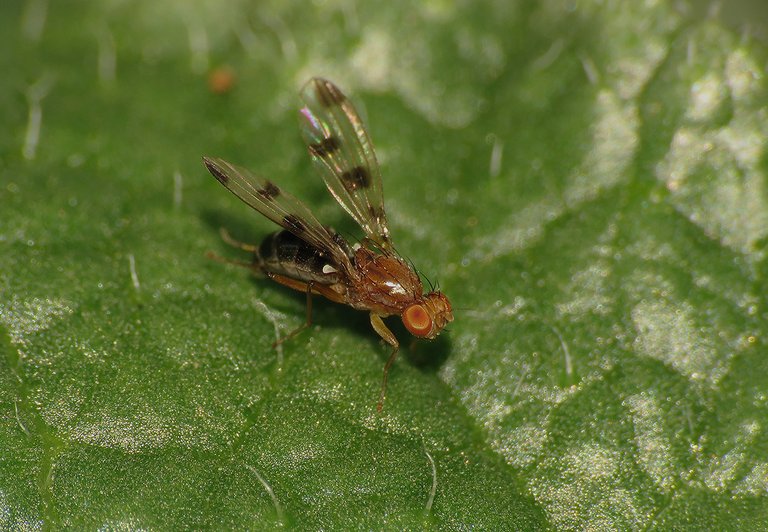 ... was the first insect I encountered on that occasion.

(Enlargeable)
In this series of eight consecutive shots, you can see the fly cleaning its hind legs and wings. The larvae of this species live and feed in the tunnels made inside the stems of various grasses. Dactylis glomerata and Lolium perenne among others. Adults feed on nectar.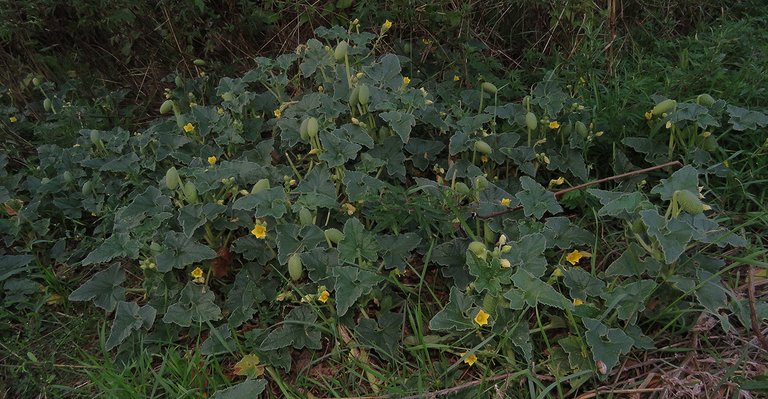 I spent only about half an hour around the lush growth of Ecballium elaterium. This plant thrives in humid, shady places, an environment that can usually be found on the edges of the meadow, under the first line of trees.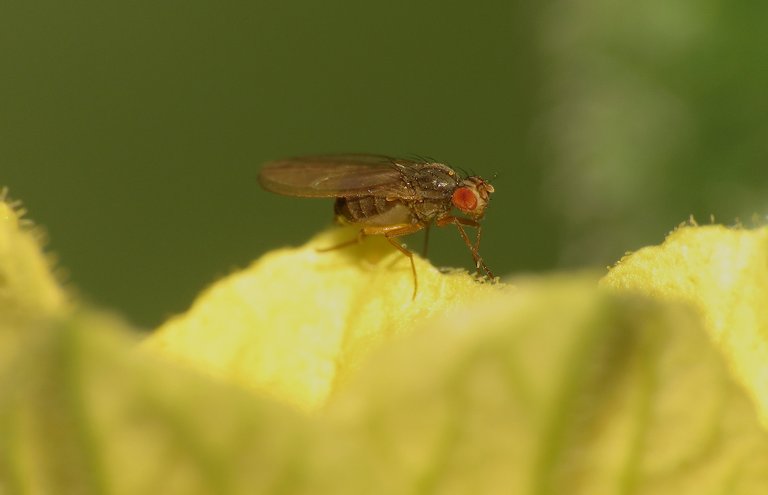 (Enlargeable)
This minuscule fly from the Drosophilidae family, the Scaptomyza pallida ...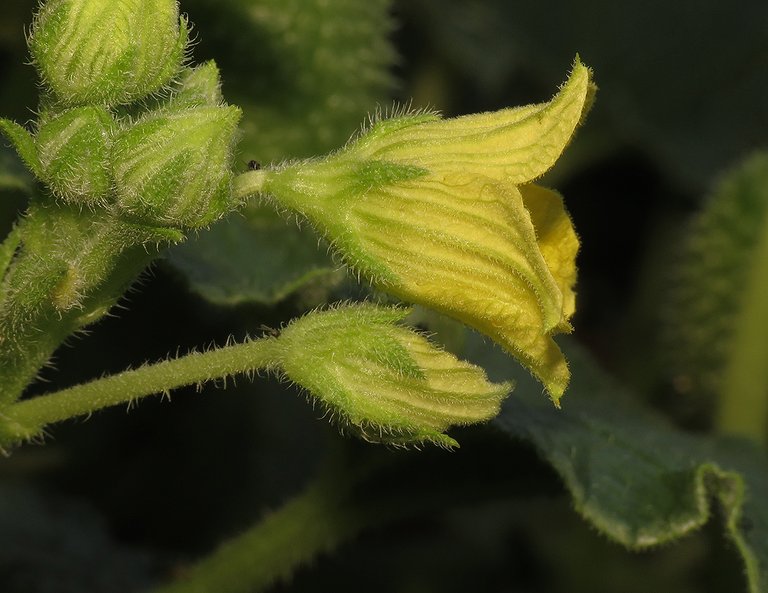 ... was photographed on the yellow flower of the plant.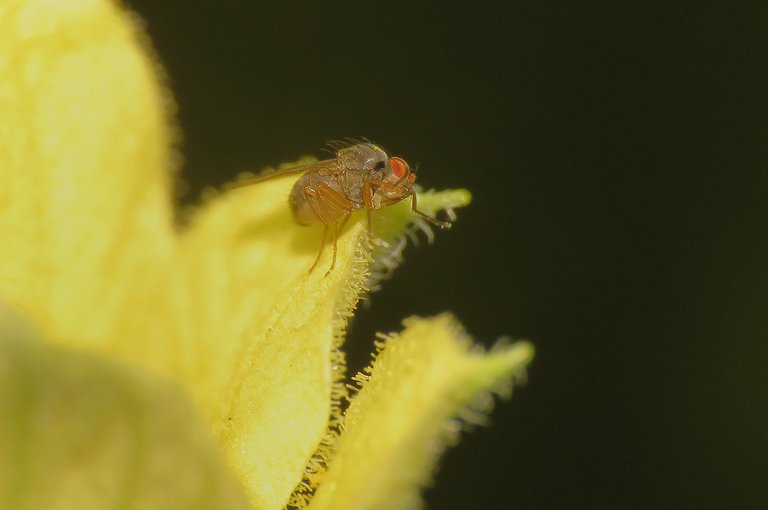 The insect was busy cleaning its mouth and eyes.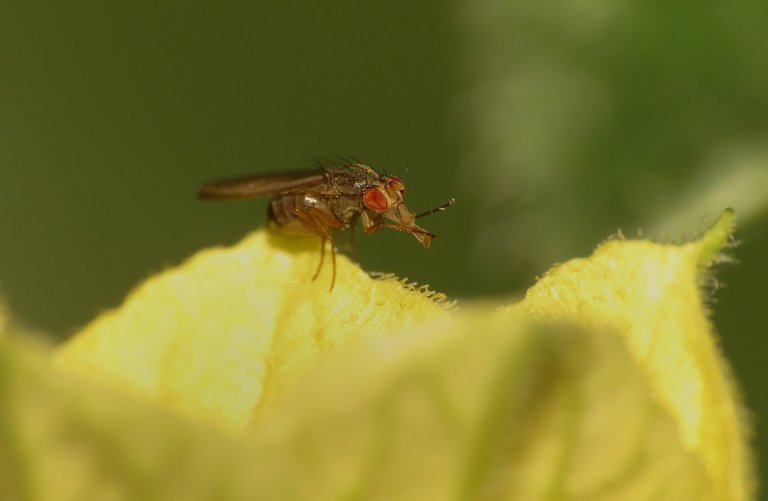 (Enlargeable)
In this enlargeable photograph, you can take a good look at its pretty long, completely stretched feeding apparatus that isn't always visible.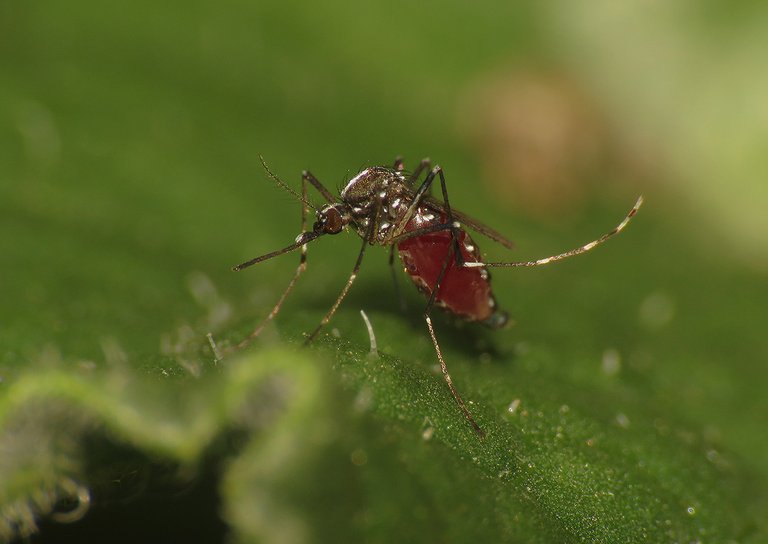 Here you can see the female of the Tiger mosquito (Aedes albopictus).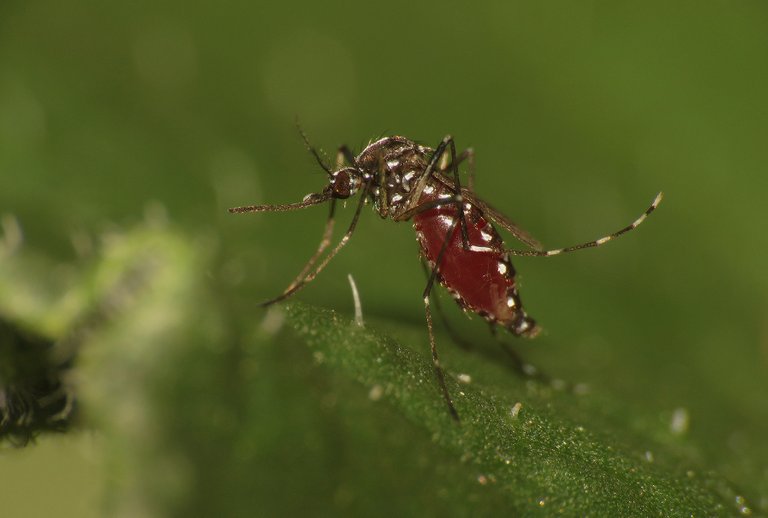 (Enlargeable)
Its swollen red abdomen was filled with my blood. This species is native to Southeast Asia. It's present in Europe since 1979. Just like the Ecballium elaterium, various mosquitoes thrive in humid, shady places under the pines.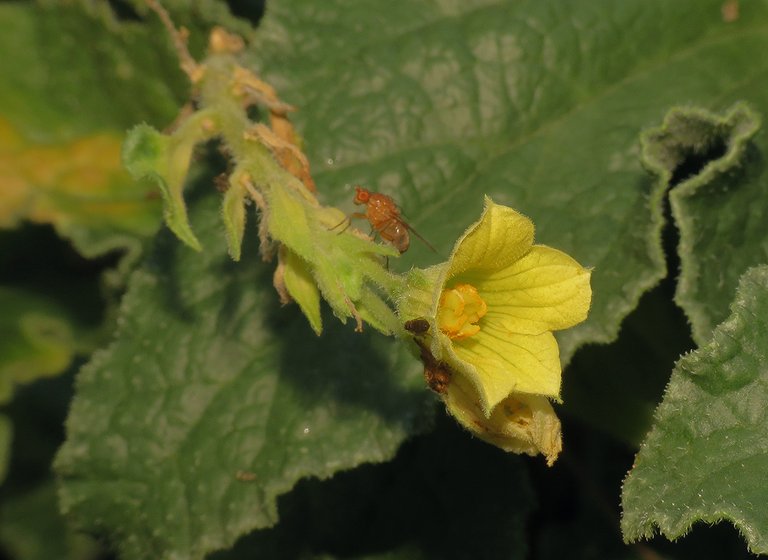 And that's it. Time flies, half an hour can't last long. With this portrait of the Ecballium elaterium flower, the post must end.
AS ALWAYS IN THESE POSTS ON HIVE, THE PHOTOGRAPHS ARE MY WORK - THE END.