The berries are slowly getting black, sweet and juicy these days on the shrubs near the sea ...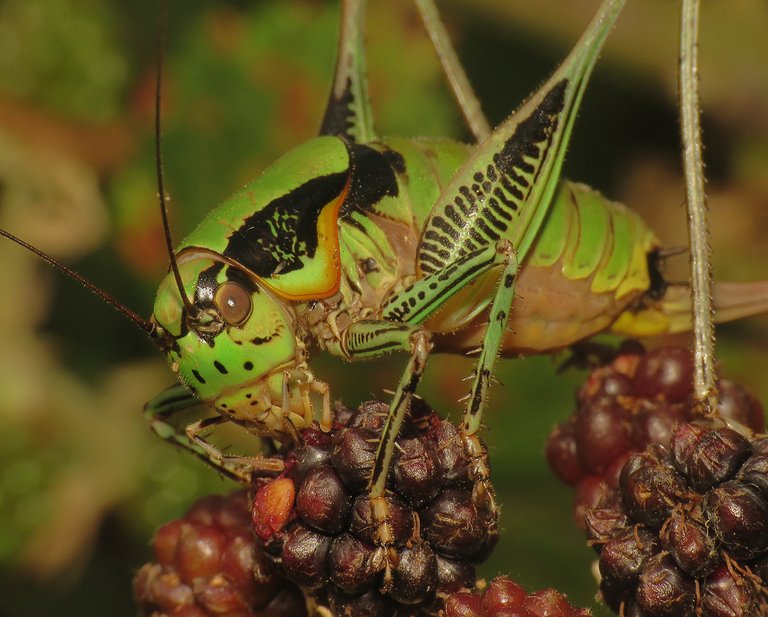 ... and for these crickets ...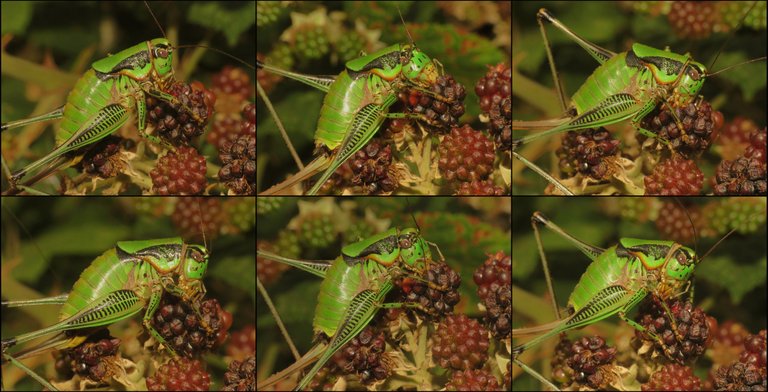 (Enlargeable)
... the Schmidt's Marbled Bush-crickets (Eupholidoptera schmidti) ...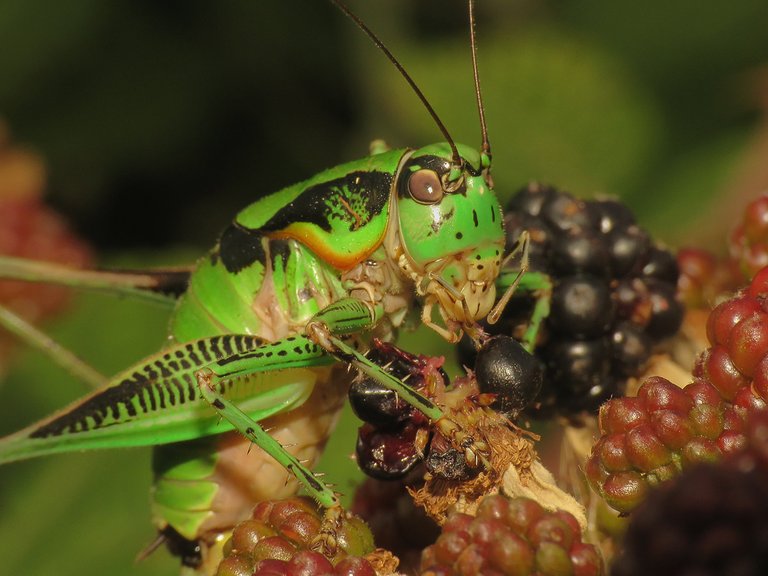 ... is time for the seasonal feeding frenzy.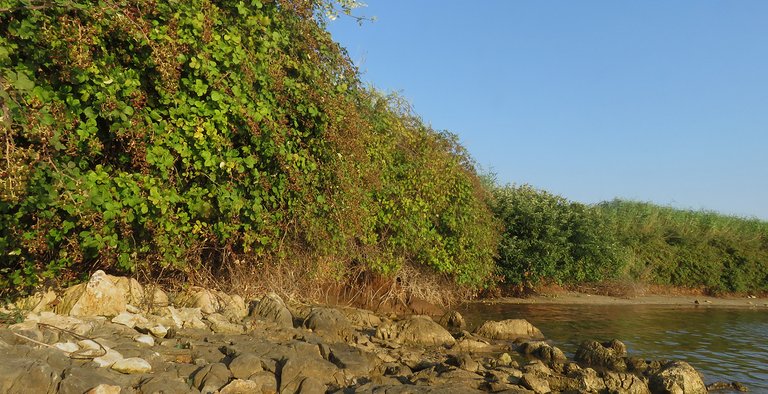 I was enjoying the early morning in a sandy inlet near the port of Liznjan, did a bit of snorkeling around the shallow bay ...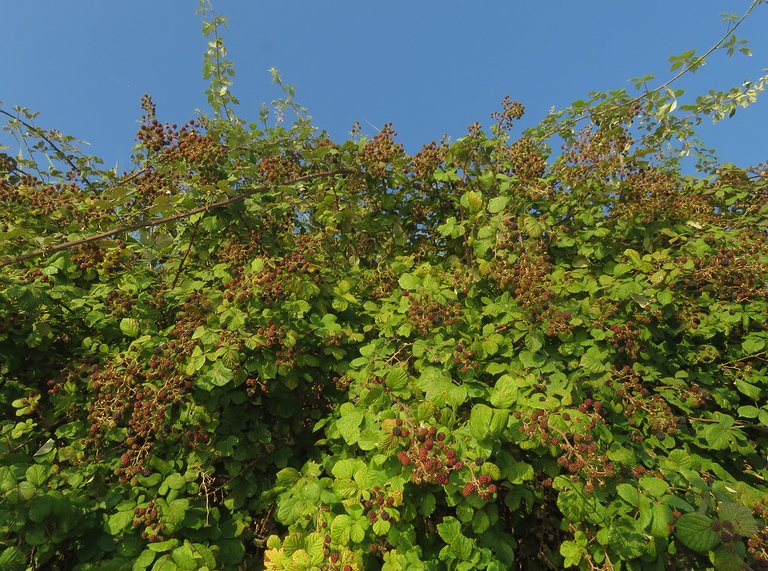 ... and when I went to pick a couple of ripe blackberries ...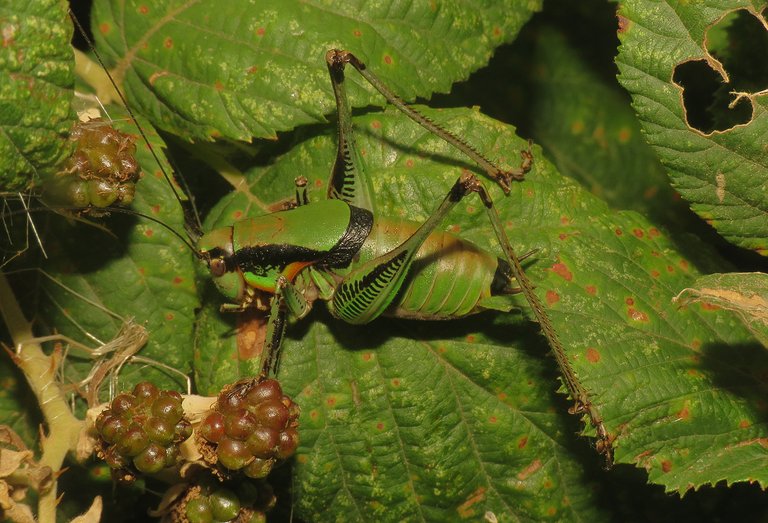 ... I noticed the crickets. They are well camouflaged on these shrubs, not easy to spot from a distance.
(Enlargeable)
They were also chirping from time to time. I heard them before, but I thought that the sound is coming from the meadow behind the shrubs.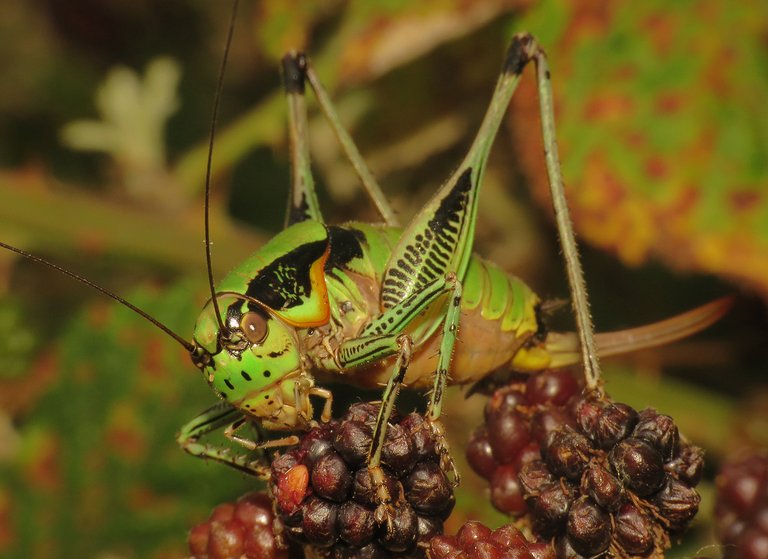 At first, when I came close ...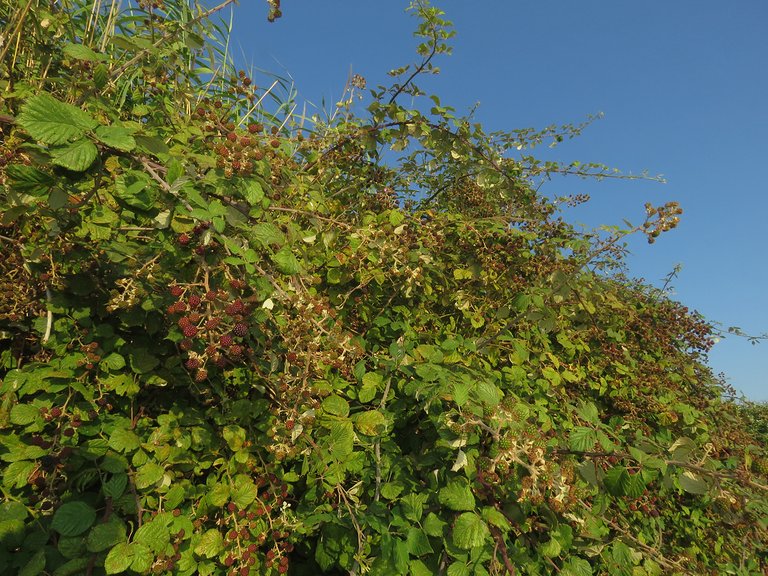 ... the crickets disappeared into the dense foliage ...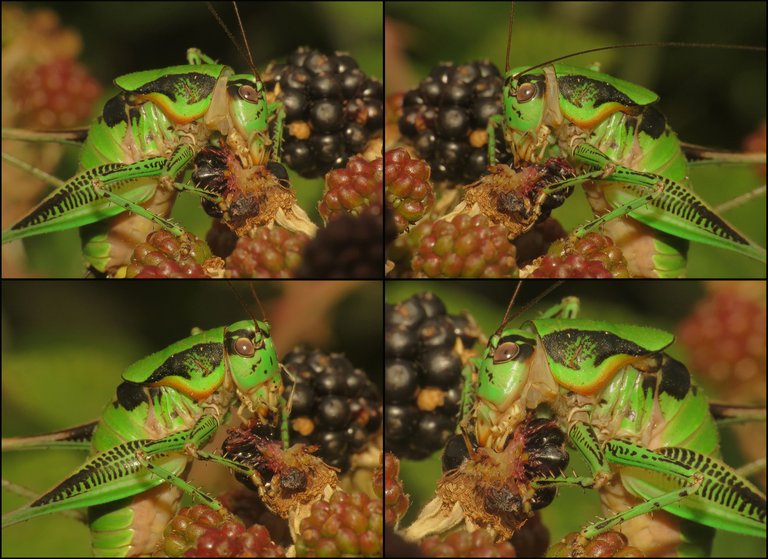 (Enlargeable)
... but very soon, as I was quietly picking the first blackberries of this summer, they slowly came back ...

(Enlargeable)
... and continued to chew the berries.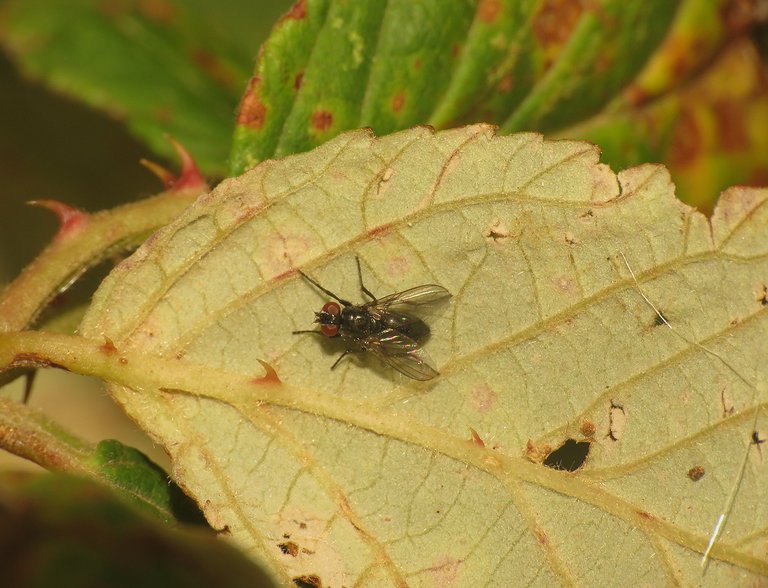 Some flies were also buzzing around ...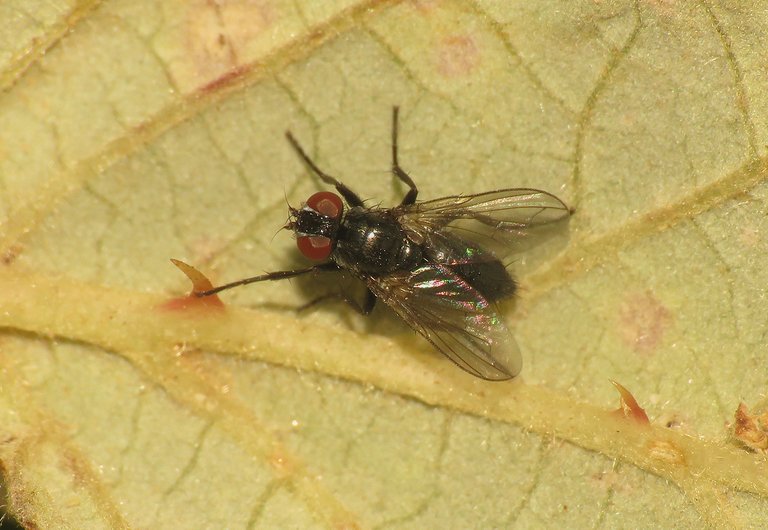 ... attracted by the sweet liquid that was coming out of the half-eaten fruits.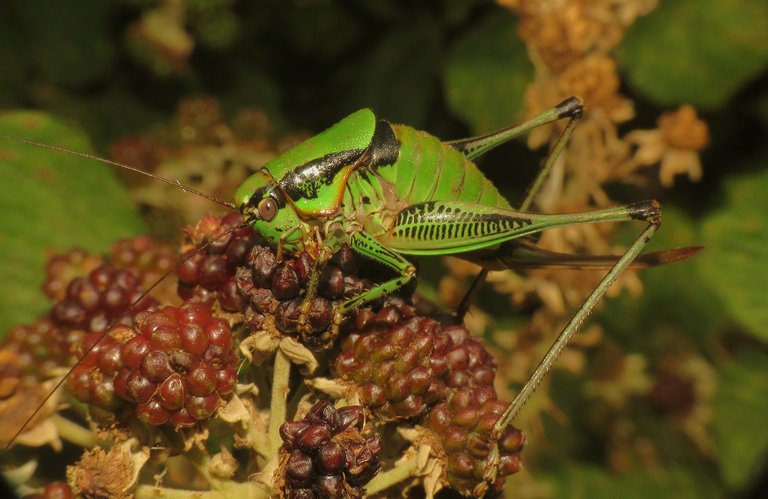 (Enlargeable)
These crickets are omnivores.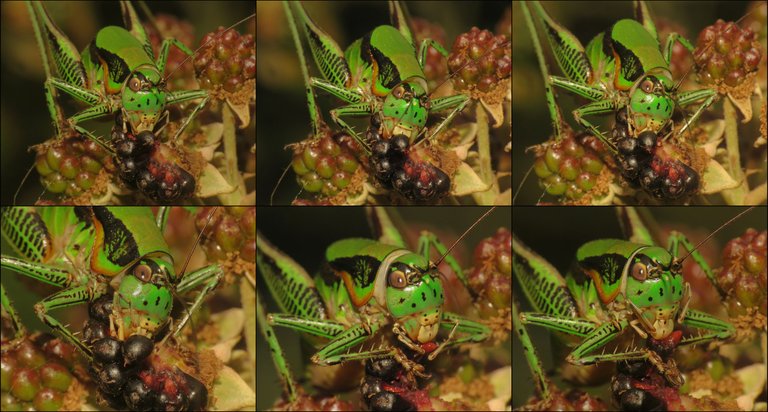 (Enlargeable)
Equipped with strong mandibles, they can chew fruits, seeds, roots, carcasses and other insects, including other crickets ... and also crickets of their own species.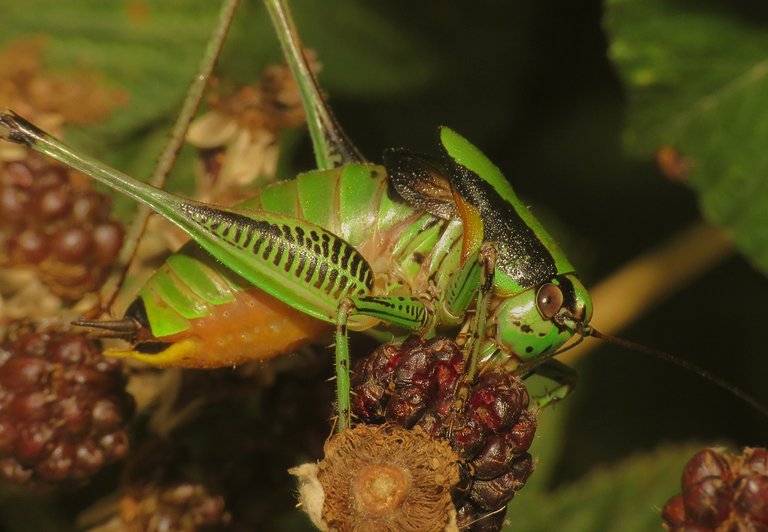 Although marbled bush - crickets can be often seen in big groups, they are usually pretty aggressive towards each other.

(Enlargeable)
There is plenty of food on these shrubs, probably more than the hungry bunch can chew ...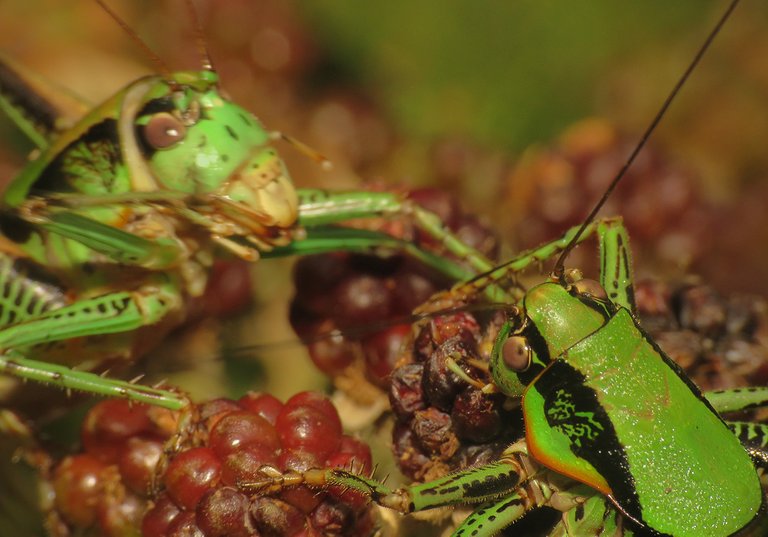 ... but conflicts occur regularly.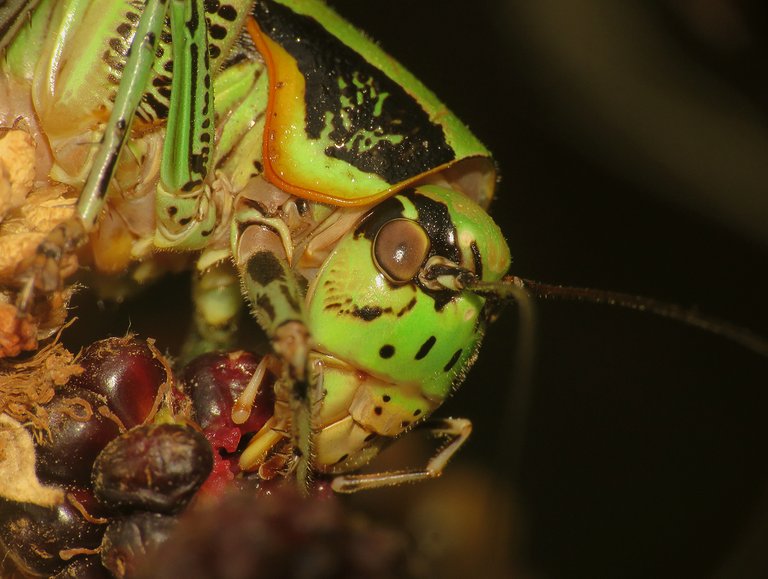 I spent about an hour with the crickets ...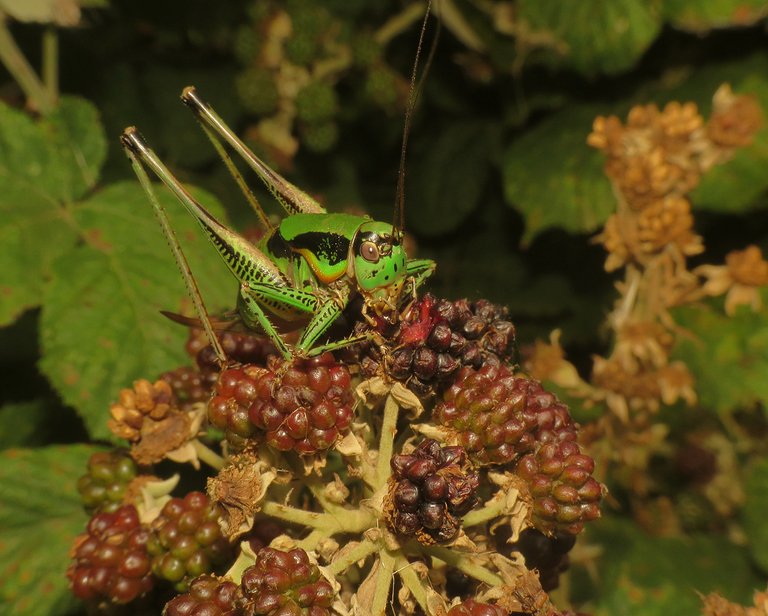 ... ate a handful of blackberries ...

(Enlargeable)
... took a couple of photographs ...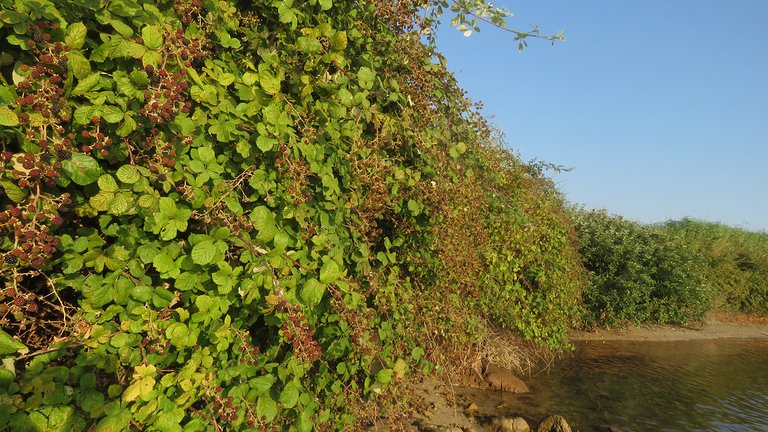 ... and then, when the sun got intense ...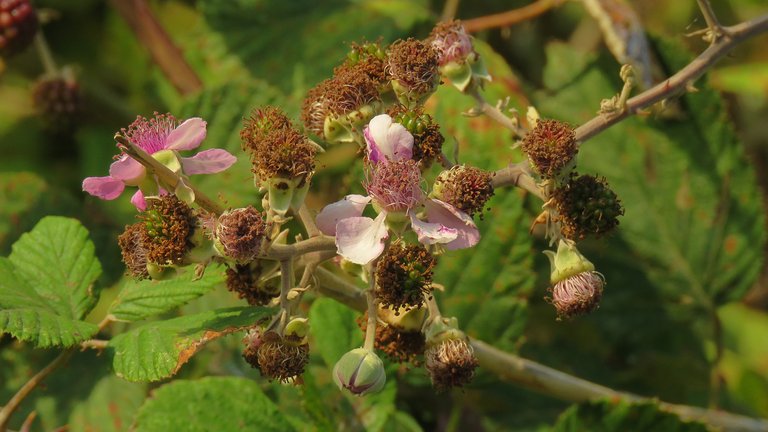 ... I drove home to prepare this post.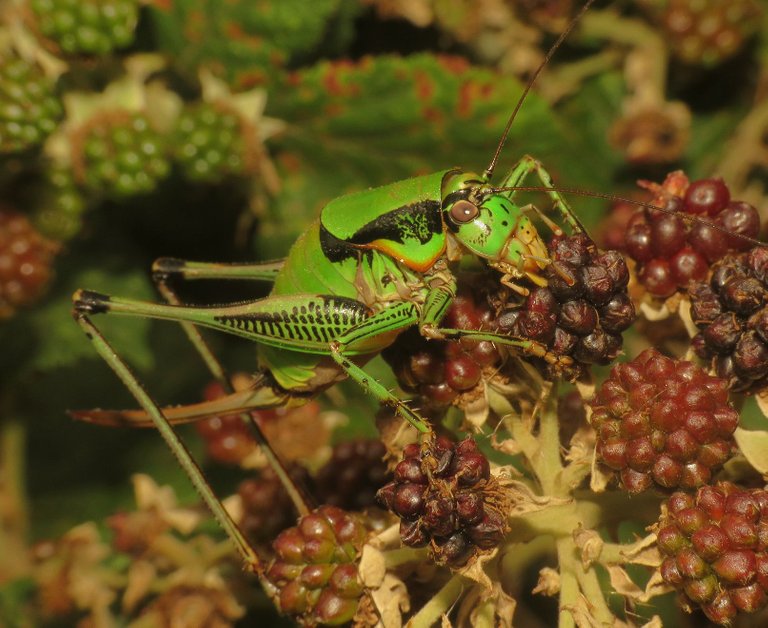 (Enlargeable)
As always here on HIVE, the photographs are my work - THE END.