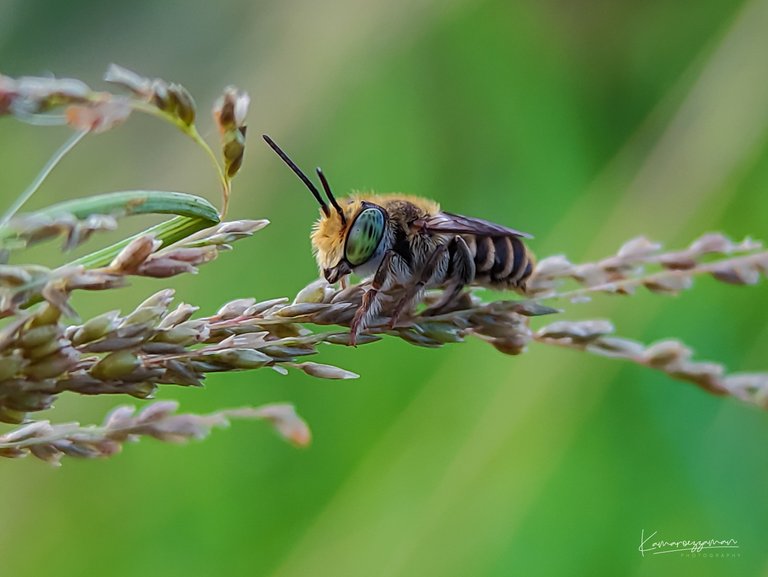 As a macro photography lover, bees are one of my favorite macro objects. Whenever I see bees, I'm always interested in capturing their image.
Here is the California anthophora bee (Anthophora californica) which was taken by me yesterday. It was not in its colony, but alone on the grass. I saw it biting the grass flower with its jaws.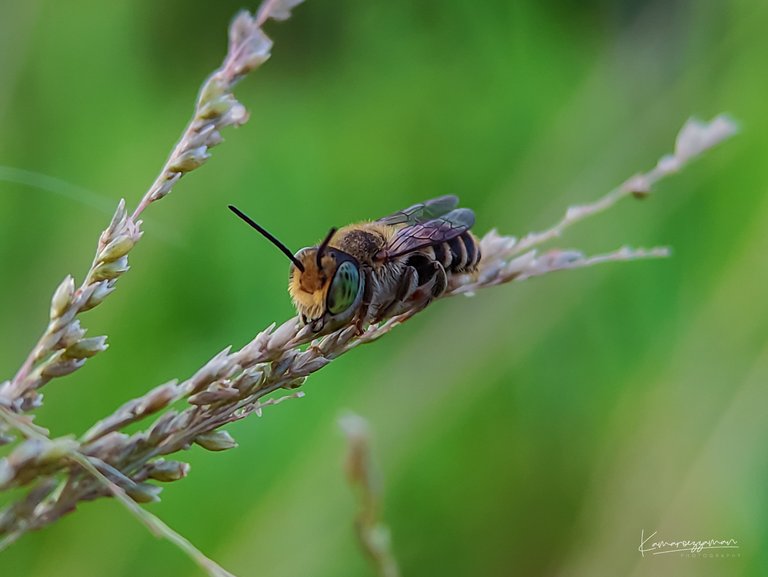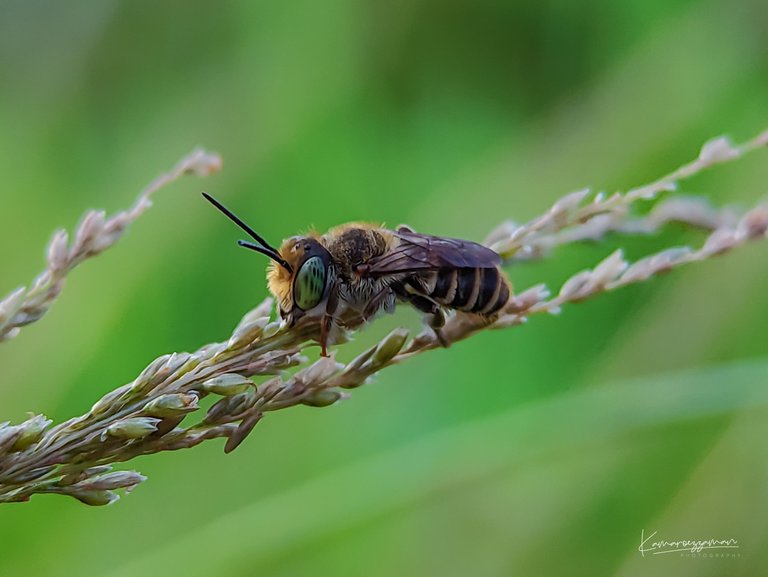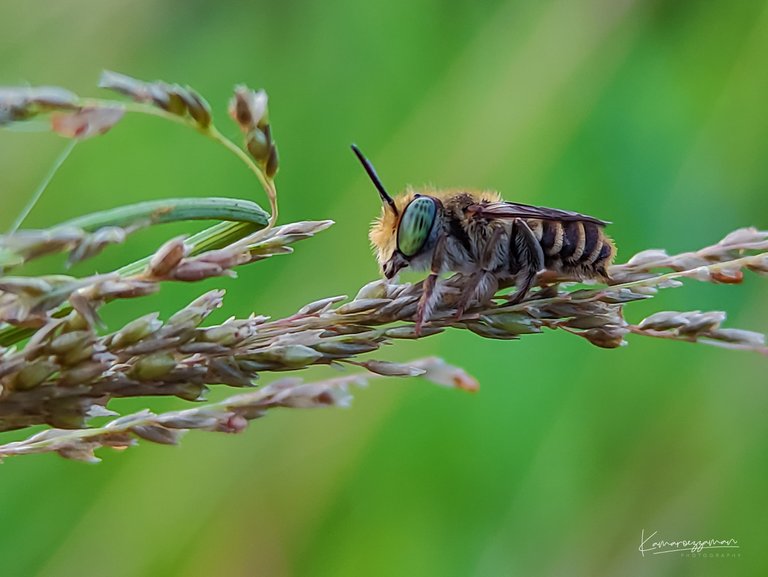 I wonder, why is it called the California anthophora bee? Is it because Ezra Townsend Cresson—the entomologist who first described this species, in 1869—first discovered it in America? In fact, it could be at the same time this species was also found in Asia.
But it is understandable that at that time there were no scientists from Asia who were concerned with science in the field of entomology.
Because maybe if it was found in Aceh--where I live--by an entomologist at the time, it would have a name as the Aceh anthophora bee. 😁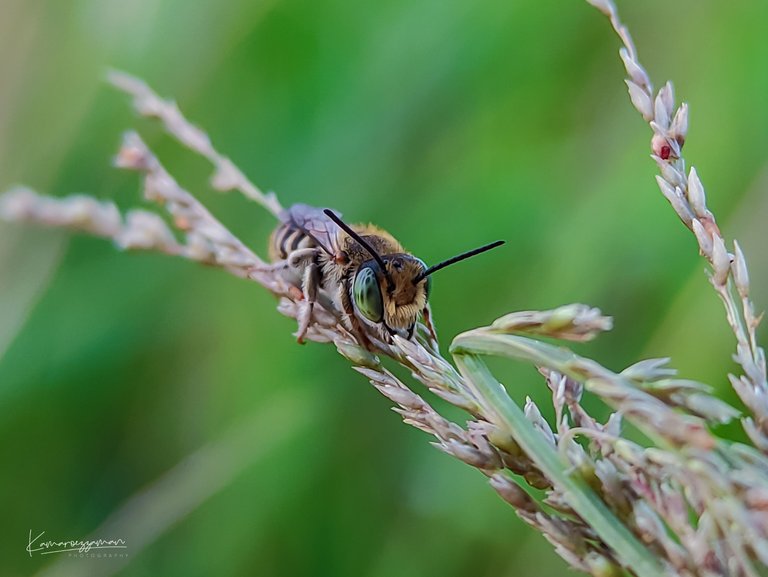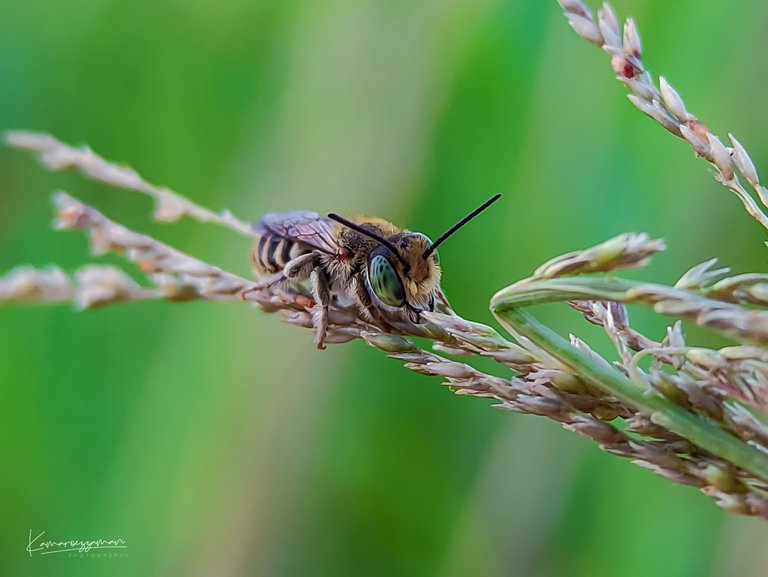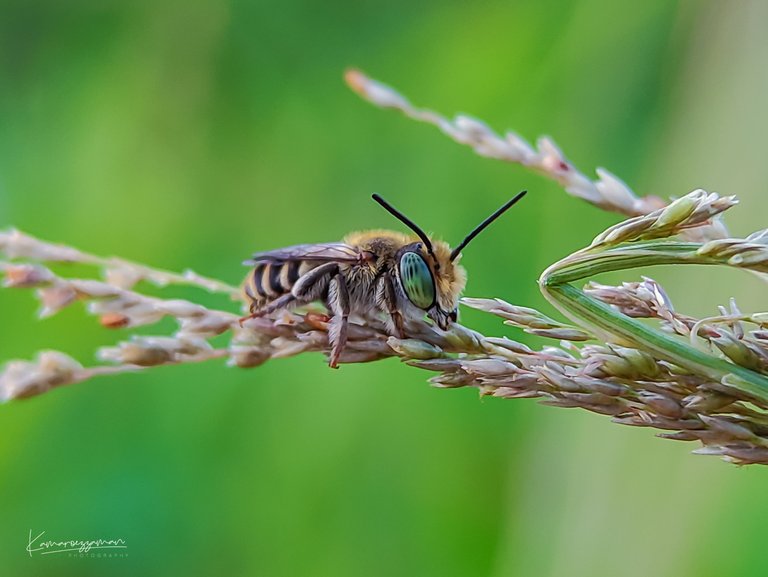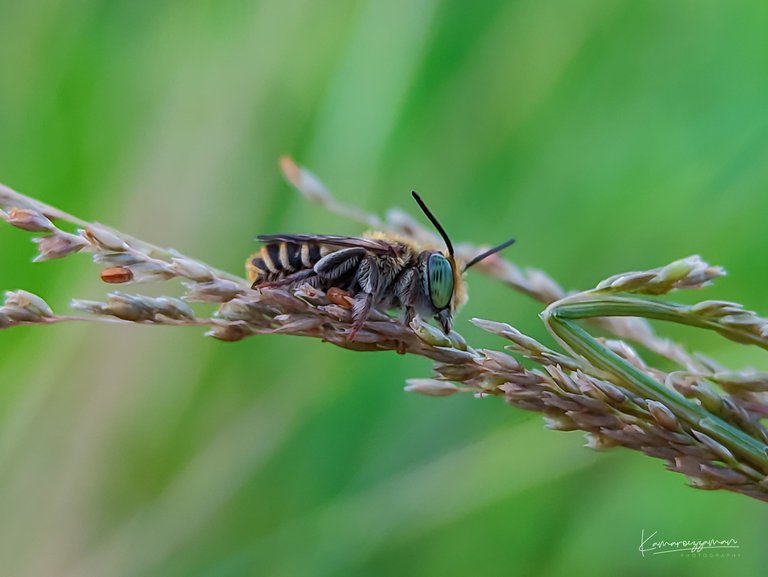 When viewed from its physical characteristics, this bee species has similarities to the native Australian bee or what is known as the blue-banded bee (Amegilla cingulata). The difference is only in the abdomen, Anthophora californica with black and light brown abdomen banded, while Amegilla cingulata with black and light blue abdomen banded.
| Camera | Xiaomi Poco X3 NFC |
| --- | --- |
| Lens | External Macro Lensbong 45mm |
| Category | Animal Photography |
| Processed | Adobe Lightroom |
| Location | Lhokseumawe, Aceh, Indonesia |
| - | - |