Hi hivers,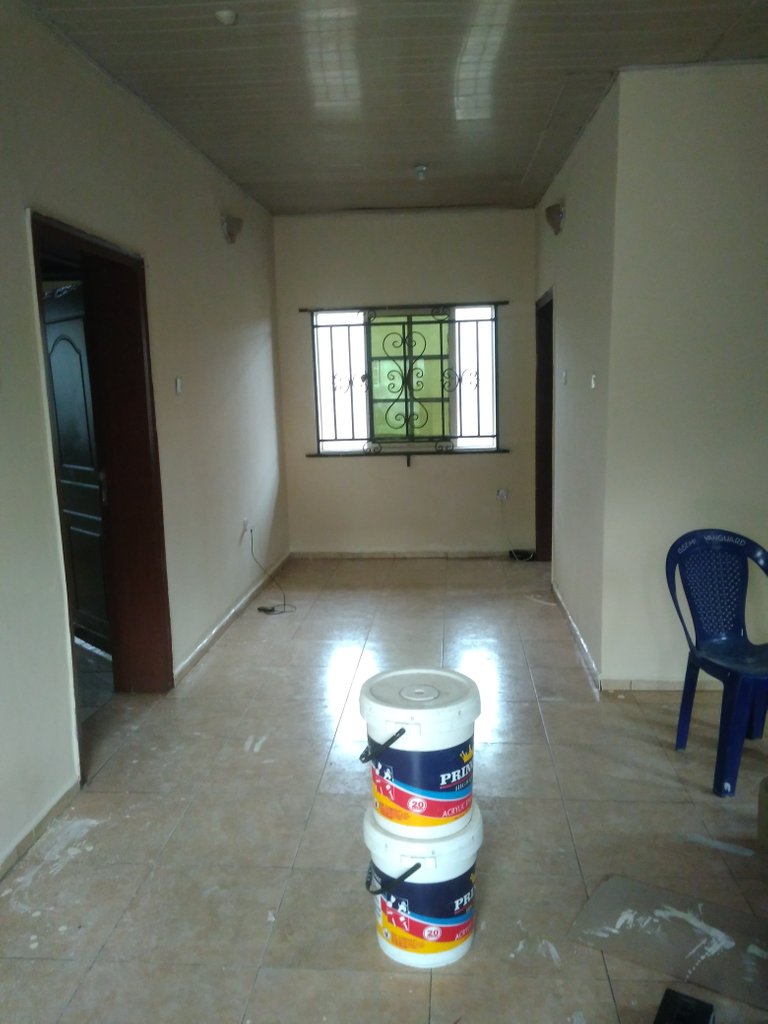 ---
Materials used:
*Screeding paint
*Damp proof powder
*Portland Cement
*Water
*Beige Paint colour
*Off-white paint colour
*Brush
*Screeding blade
*Scraper
*Brush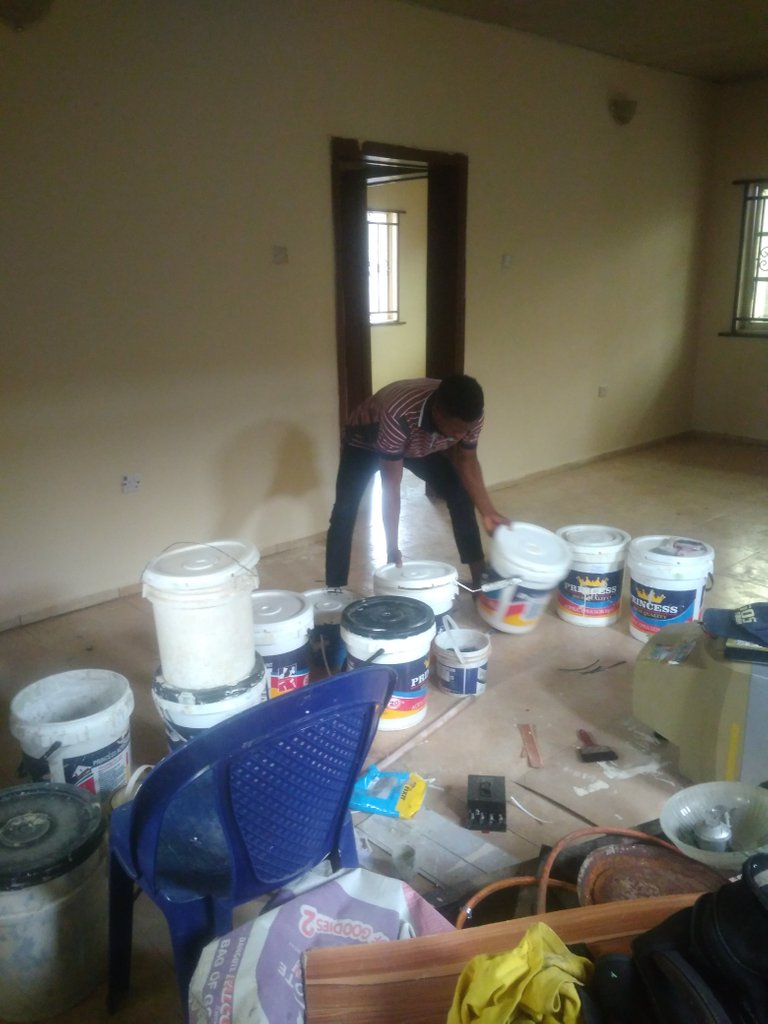 These are the materials used in this painting work of mine done by i and a colleague that works with me whenever i have big work at hand.
PROCESS :
Firstly, the building has never been painted before, so in this kind of situation, you will firstly scrap the surfaces of the walls with scraper to give it a smooth face so as to work on it because while plastering, some mortal might falls on the walls which might form thick shape and it need to be scrap before painting..
Mixing: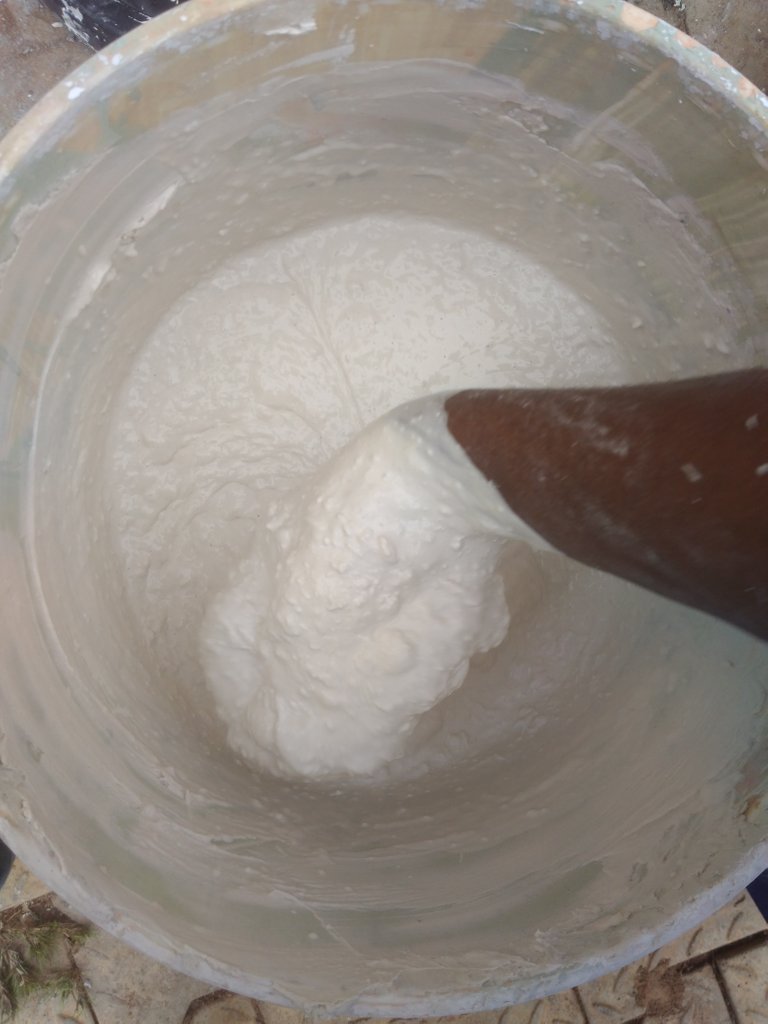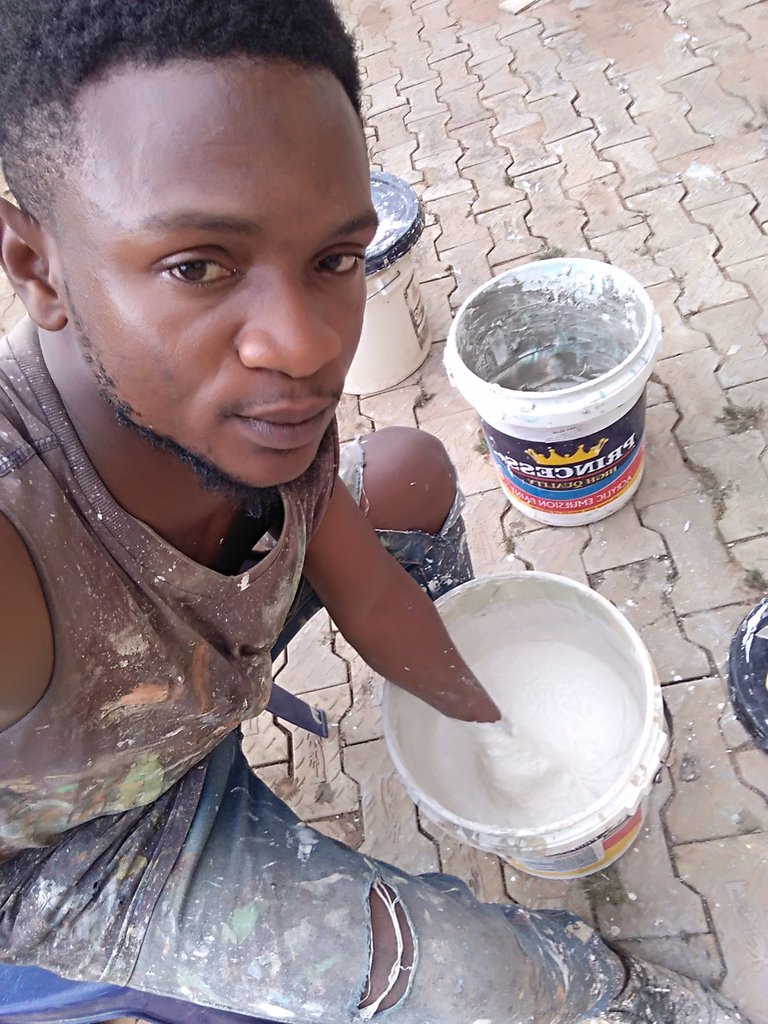 Pour 8 litres of screeding paint in a bow, then add damp proof powder gently little and also start adding cement with till you get the required screeding you want, then you are set to apply it to the wall..
Application :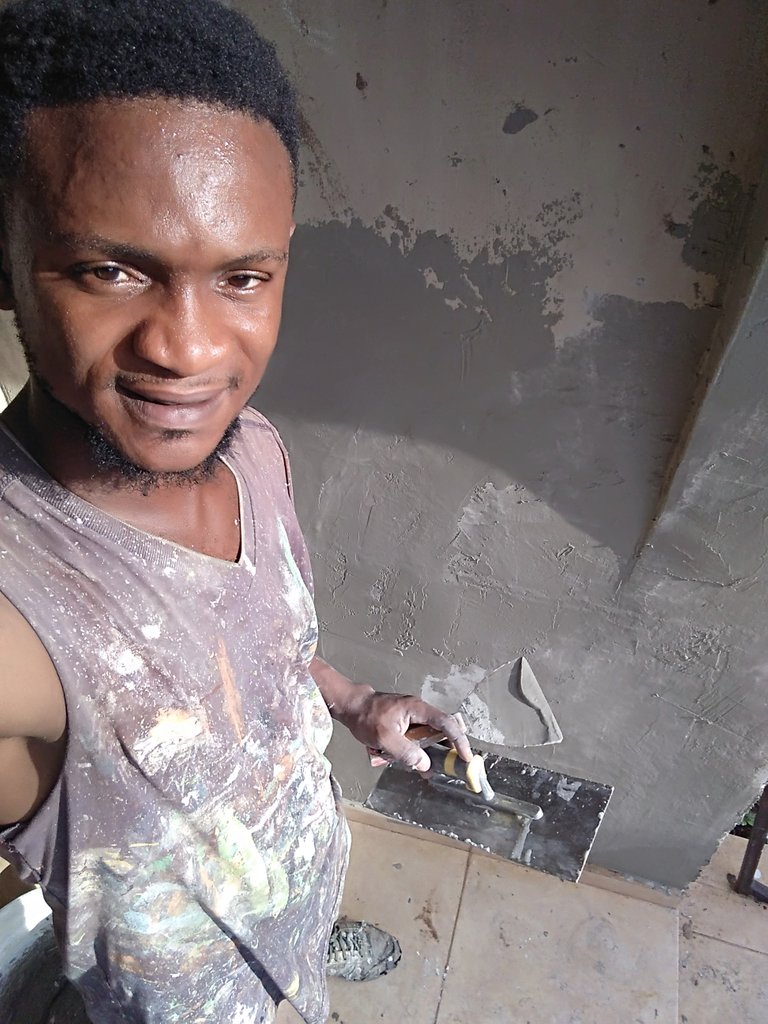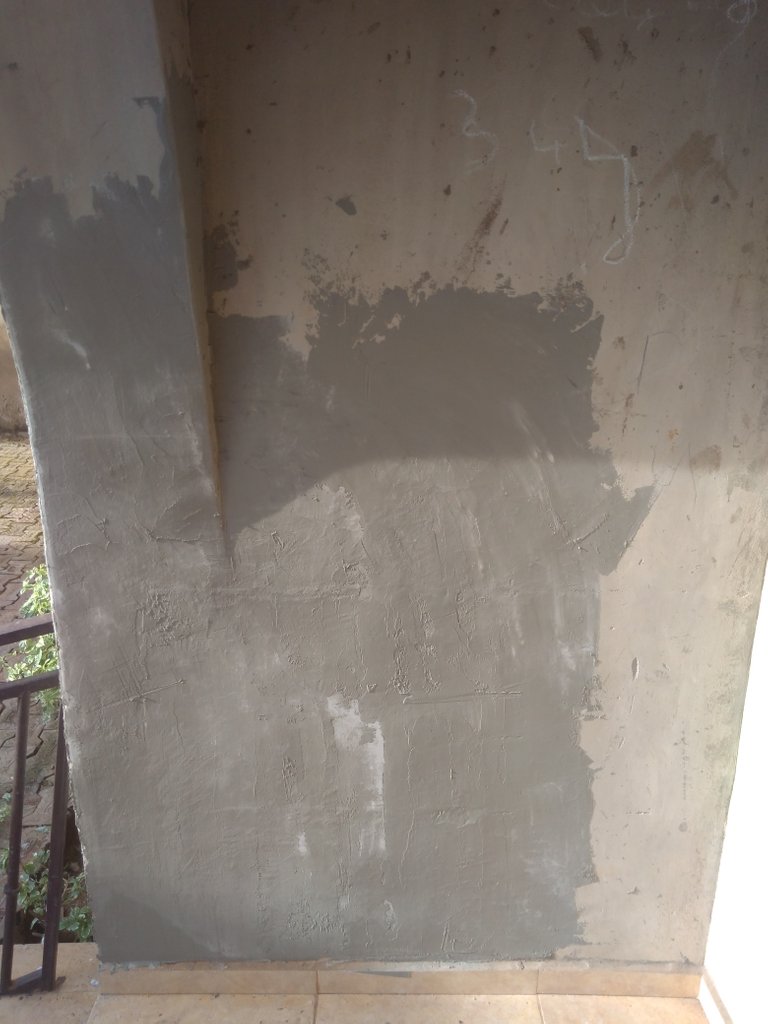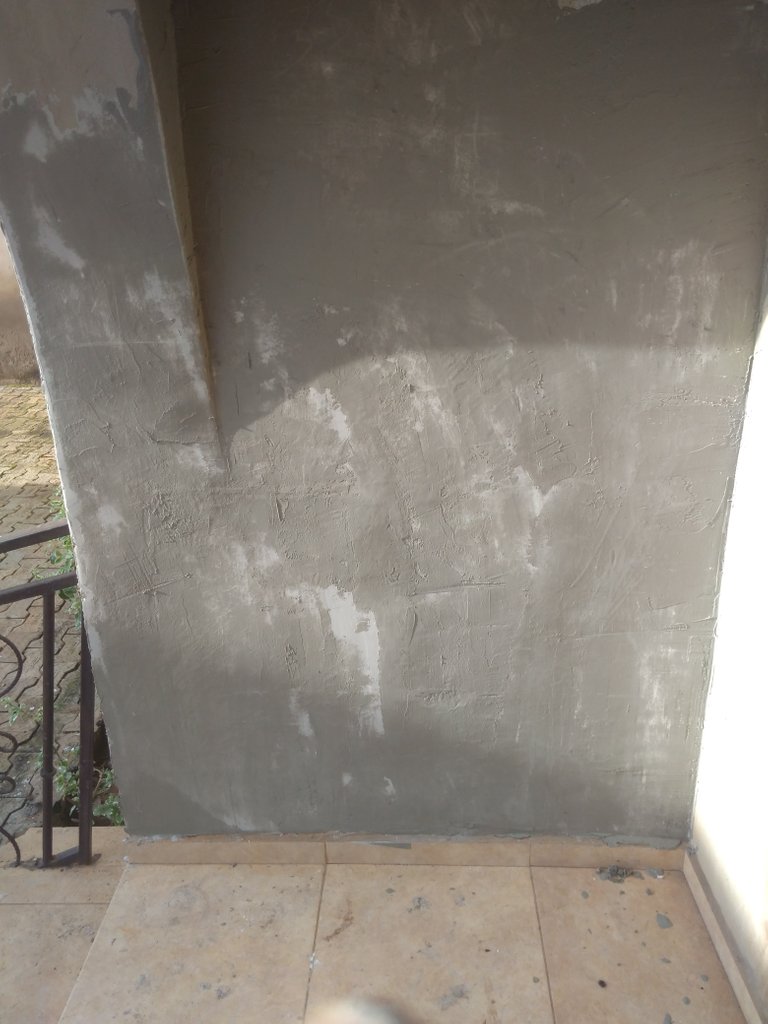 You will pick the screeding with scraper and pour it on the screeding trowel and you apply to the particular walls you want to screed till you get the desire smoothness you want.
Painting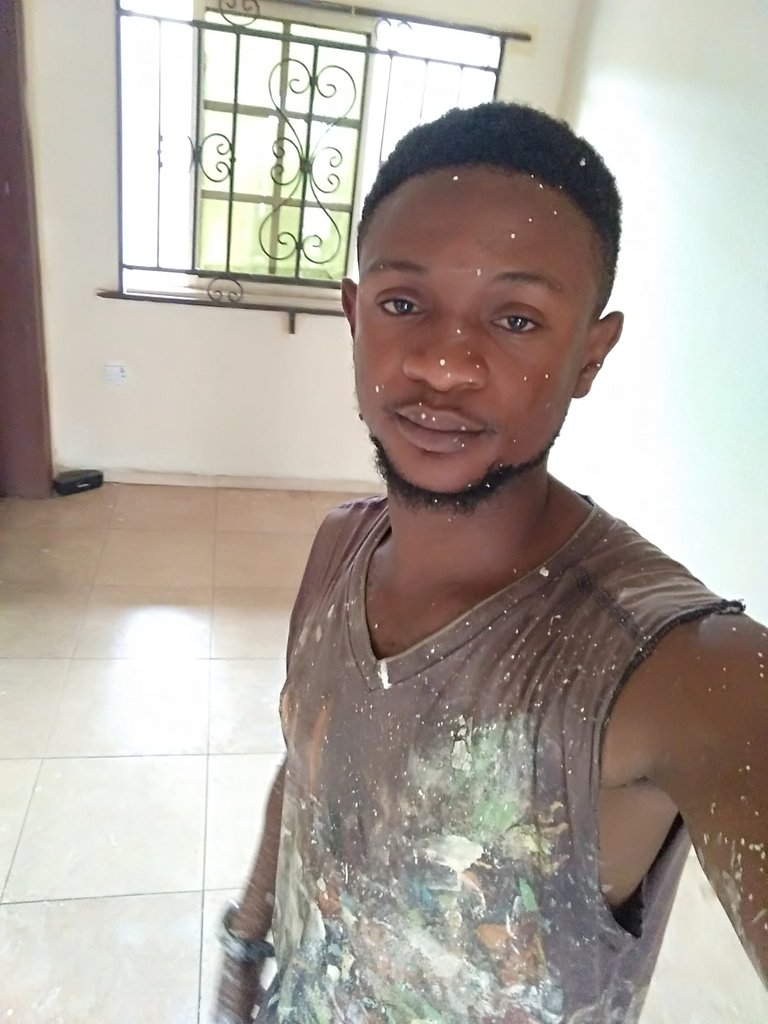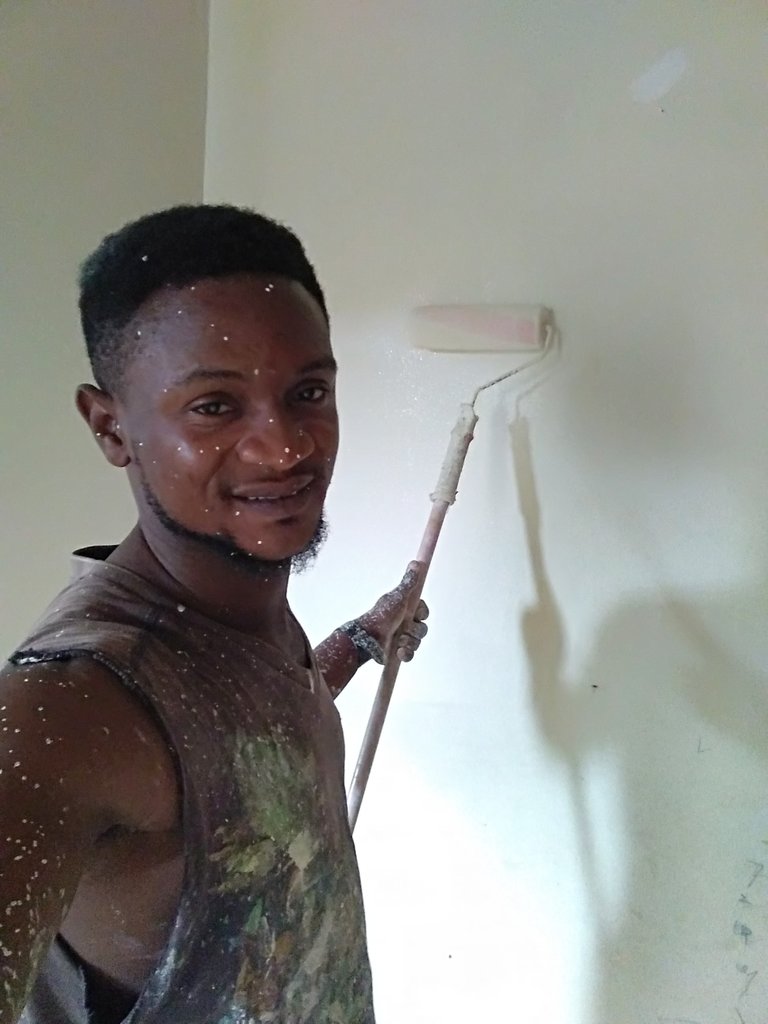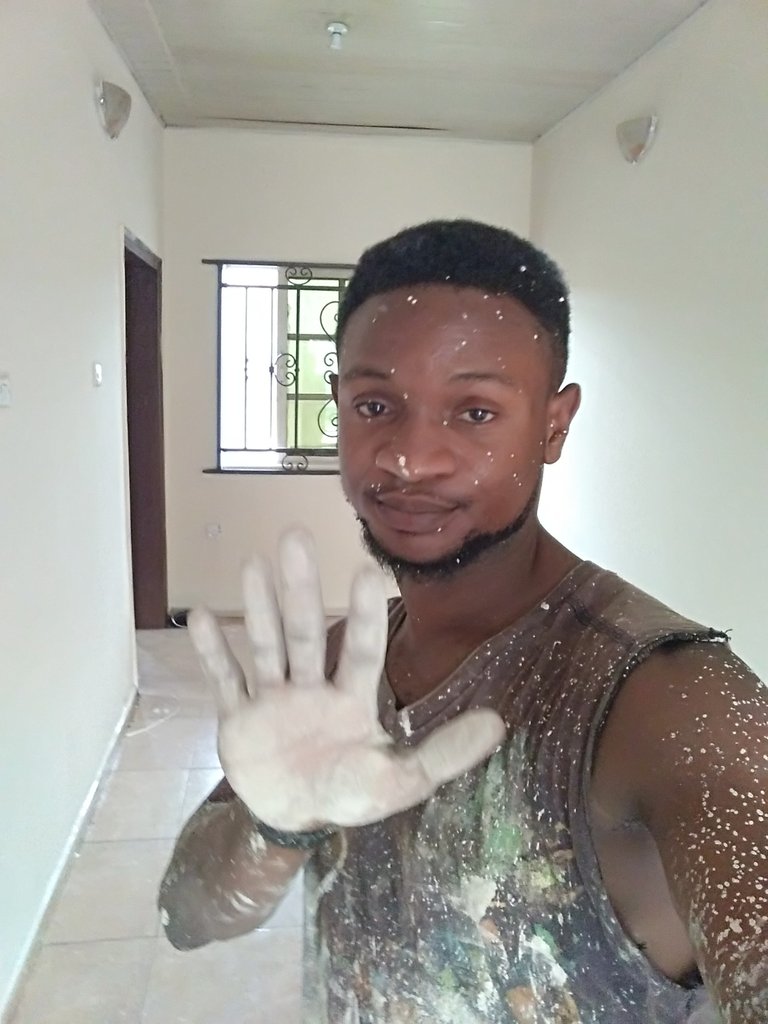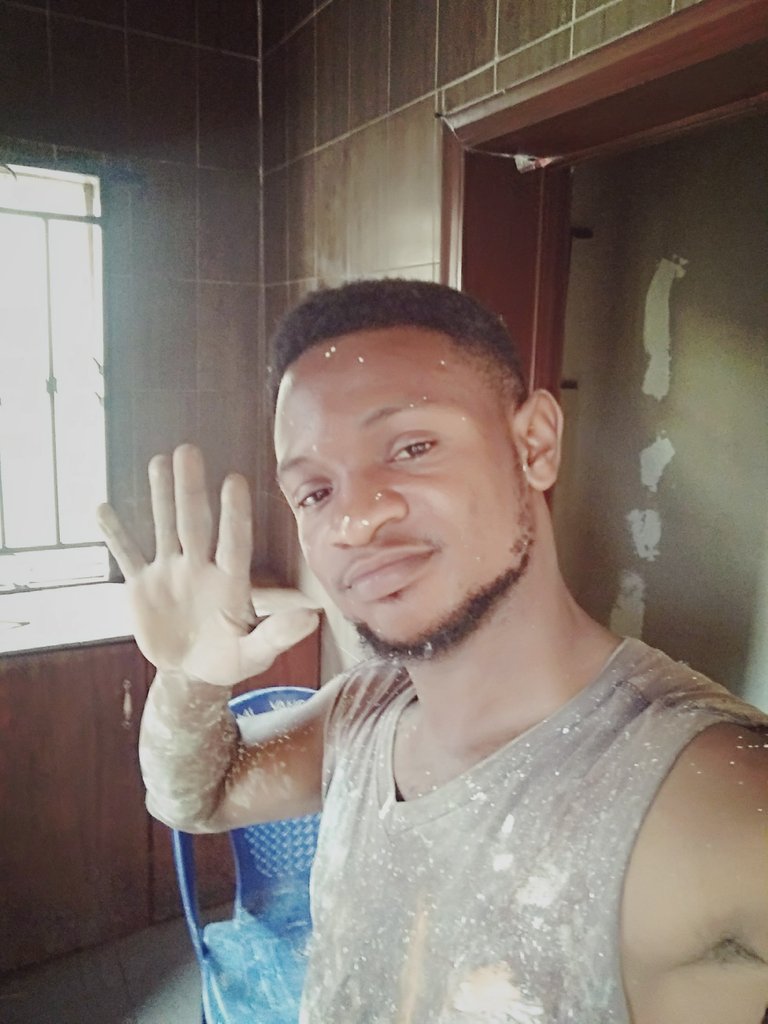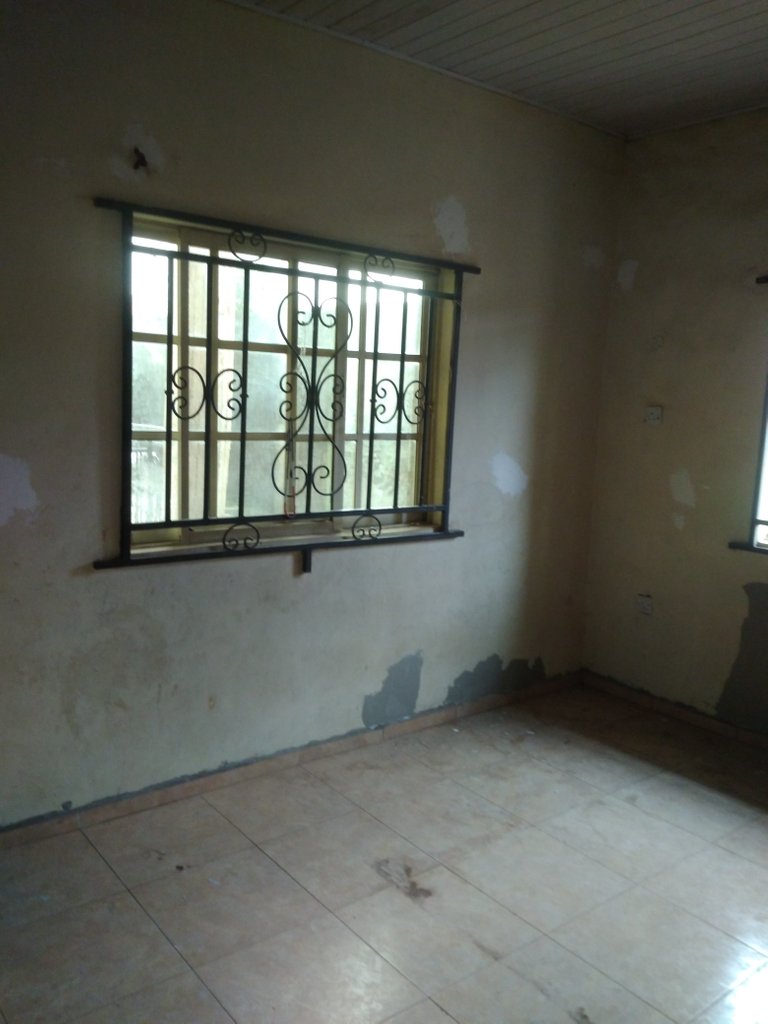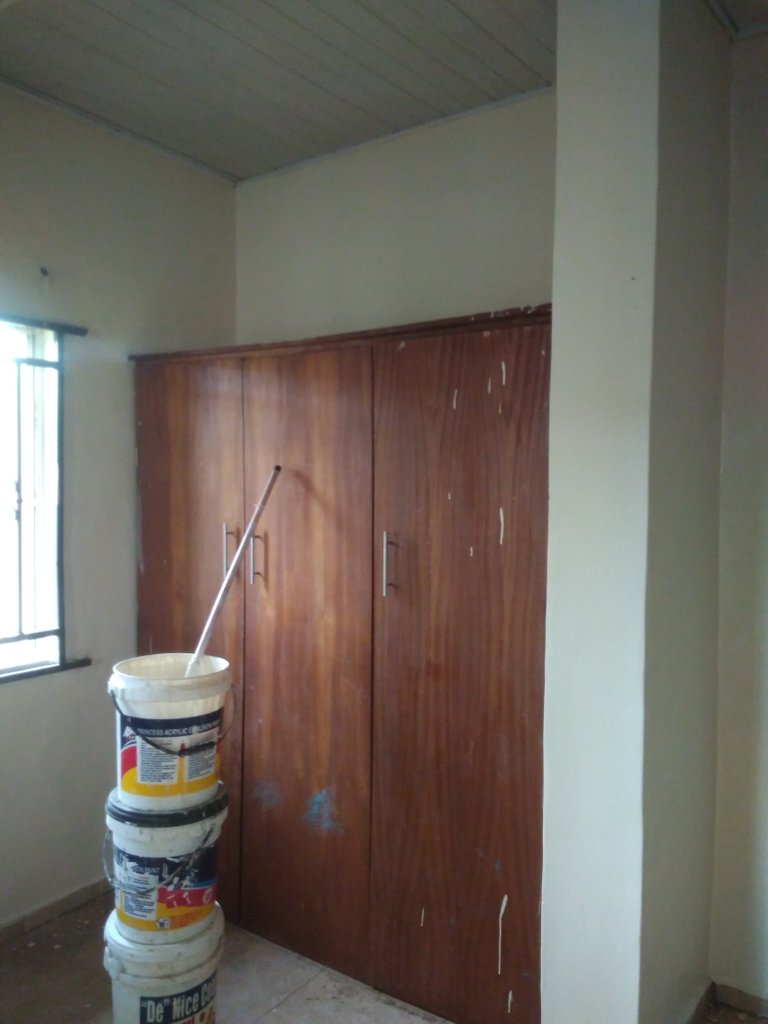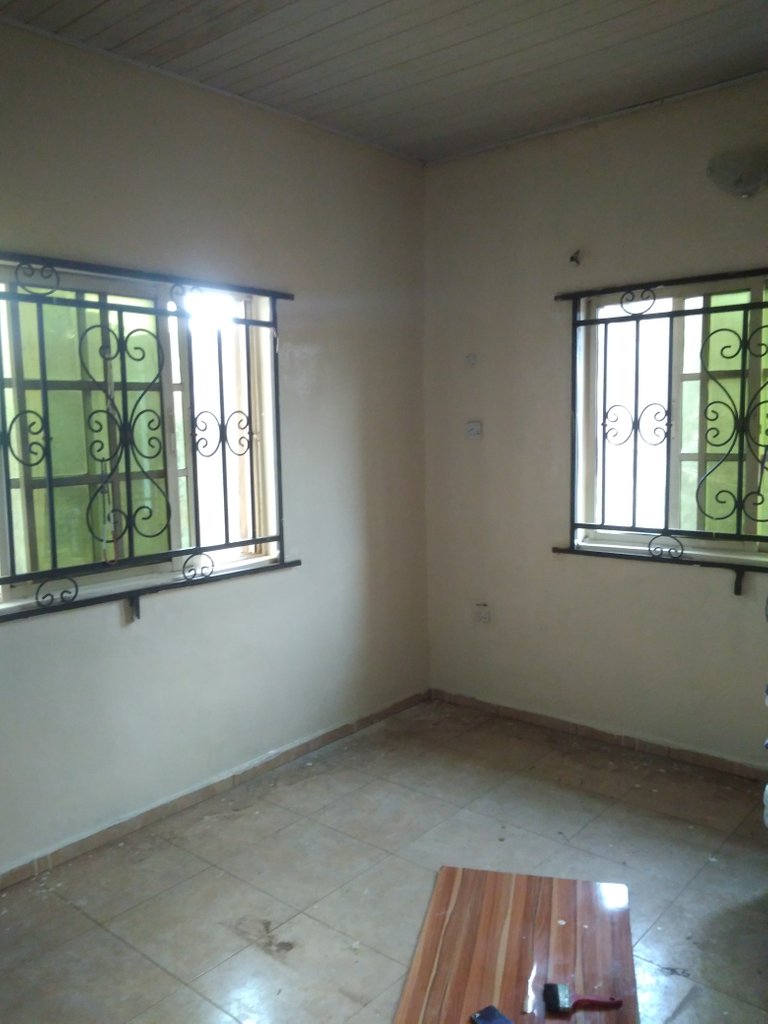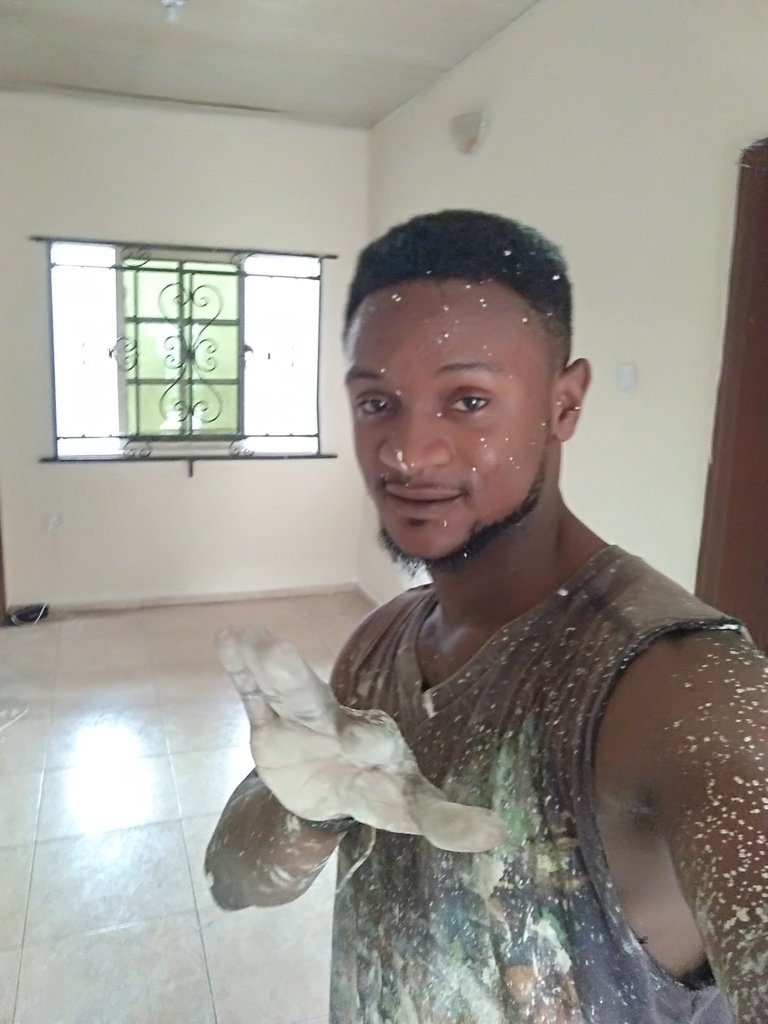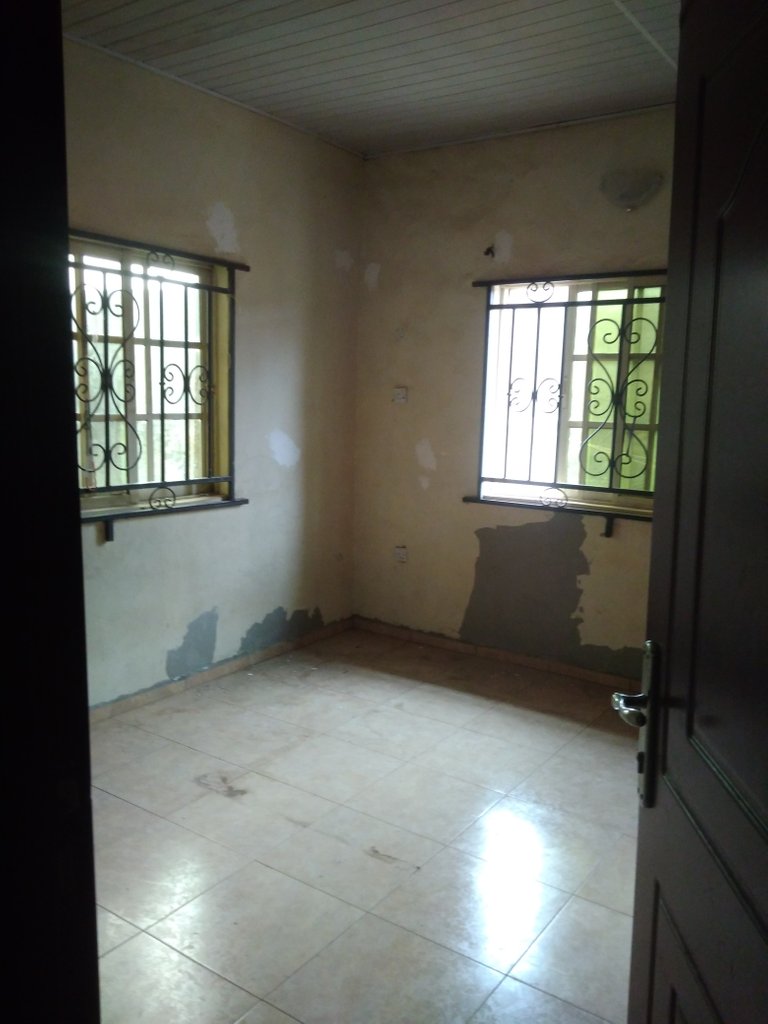 And you firstly allow the screeding to dry off before applying paint, so we left the area screeded outside amd painting inside the building.
First coat of paint was applied and left dry and applied the second coat and apllow dry again and applied the third time and brush was used to do the cutting of the eadges at the headroom and beneath too.
This is a job done by me, not really easy but i hope you learnt from my write up. Thanks
Thank you for visiting and reading my blog
I love you all 💞💞💞💯