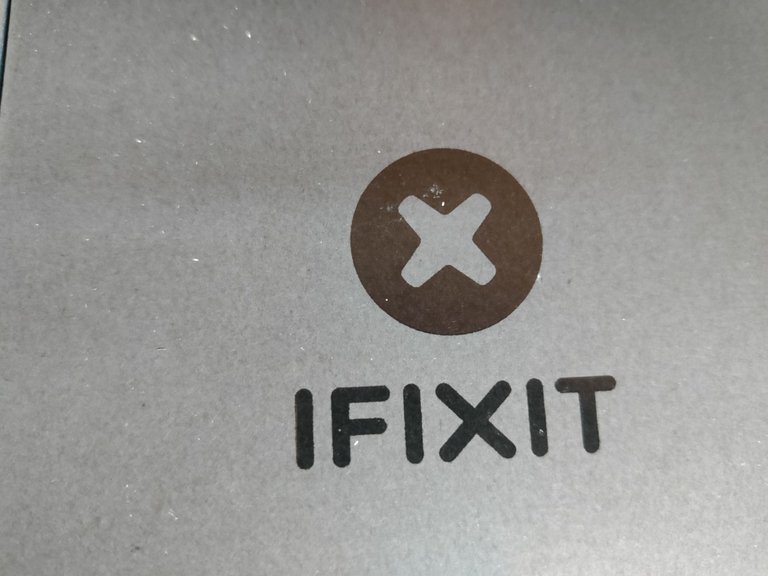 I've long had a iFixit screwdriver kit for all my nerdy tech needs.... and the kids have recently also been hi-jacking it to fix their toys and replace their batteries and all of that stuff that I make them do for themselves (yes, I'm an annoying father who won't just do it for them..). Anyway, when I was about to purchase the kit so many years ago... I was throwing up the idea whether to splash out for the complete kit or just the screwdriver set. In the end, I couldn't really justify the complete kit spend... and so, I only went with the screwdriver part. Since then, I've had absolutely no complaints...
... until recently, a friend of mine borrowed the kit to remove a hard-drive... and because he was no so careful and used completely the wrong sized bits to remove the various parts, he managed to damage quite a few of the bits. Seriously, how hard can it be to make sure that the bits are the same size as the screw before you get going? Of course, the screws fared much worse than the bits... but even still, the bits still had some flaking and damage. It wasn't serious, but it was enough for me to consider getting a new kit for myself, and a different kit for friends and family!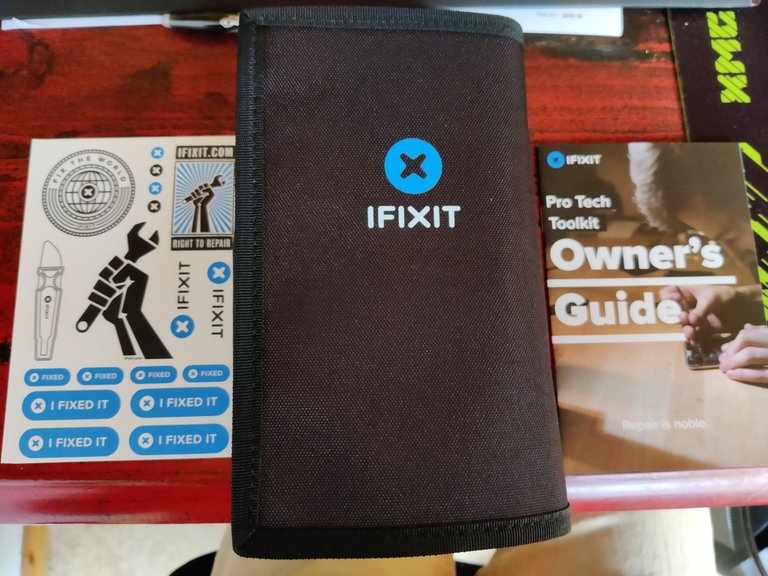 Plus, it was a happy co-incidence that the full kit was on sale! So, more than a happy camper when it arrived in the post (we were still in Netherlands, and this kit was one piece that was important enough to make the trip over with us in the luggage!).
At first sight, it might not appear to be much...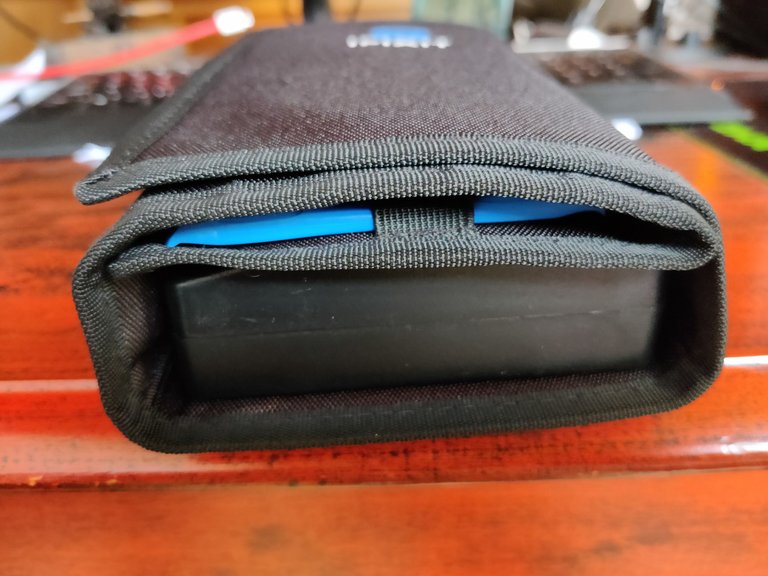 ... but switching to the side view, you can see how thick the actual package is... with a nice hefty weight to it! It packs a good deal more kit than you would expect!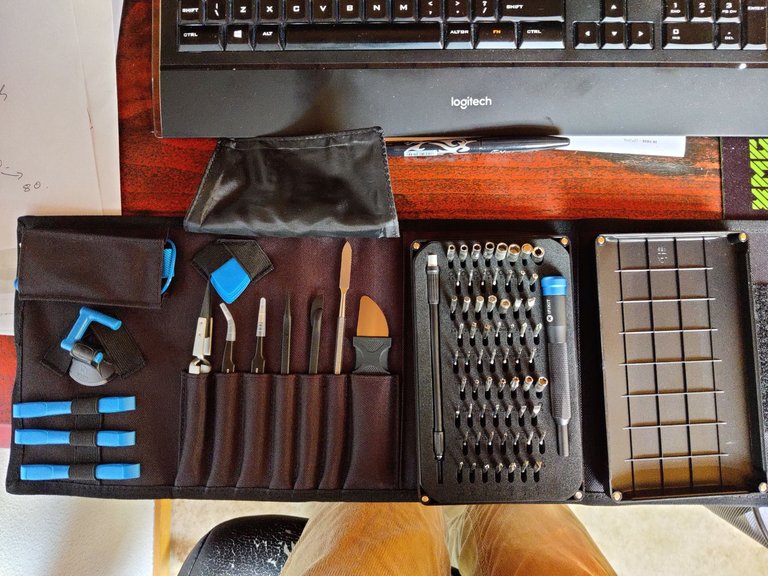 Unwrapping it all, the screwdriver bit kit is held in place by strong magnets to a solid backing and then capped with a lid with screw holders and another set of strong magnets. The assorted other tools are all pouched and strapped into customised placements and all of it held together into an easy carry pouch with strong velcro and sturdy fabric.
All in all, a perfect kit for tech heads and minor tinkerers like me... so, what is the only thing that is wrong?
The driver (the part on the right) that holds the bits is only weakly magnetic! It only barely holds the bits in place and doesn't have enough magnetic strength to hold the screws that you are taking out! Now, if you have ever played around with those bastard little screws, you know that having a magnetic tip that can hold the screws is an absolute must! Dropping them and fishing in the internals of a computer is no fun at all... and dropping them into place instead of leading them in with a magnetised driver is just asking for trouble!
At first I had thought that my particular kit was faulty and had a demagnatised driver... but it turns out that that wasn't the case. iFixit ships two sets of drivers, a 1/4 inch and a 4mm one.... I guess that is so that the Americans can stay patriotic or something like that. Well, like most things... the 1/4 inch one (the American one?) is weakly magnetic (... hehe, don't tell Americans that we sometimes ship them the crap stuff and make them pay more so that we can keep the good stuff and subsidise it with their purchases!). Meanwhile, the 4mm driver has a solid magnetic that snaps the bits in place solidly and about 3 screws as well!
Ah well... in the end, that was a bit of my own fault for not doing my research and doing a snap purchase. Still, that sort of thing could have been a bit more front and centre, seeing as a magnetised driver is PRETTY DAMN IMPORTANT! No matter, I have a second original iFixit screwdriver kit... and that has a solid magnet. So, I just switched the two drivers... the loan kit can have the crappy magnet and I will keep the one with the good magnet for myself!
PS: I'm joking about shipping the US the crap stuff and making them pay more... I've only noticed that happens for a few things and not everything!

I can also be found cross-posting at:
Hive
Steem
Publish0x
Handy Crypto Tools
Ledger Nano S/X: Keep your crypto safe and offline with the leading hardware wallet provider. Not your keys, not your crypto!
Binance: My first choice of centralised exchange, featuring a wide variety of crypto and savings products.
Kucoin: My second choice in exchanges, many tokens listed here that you can't get on Binance!
FTX: Regulated US-based exchange with some pretty interesting and useful discounts on trading and withdrawal fees for FTT holders. Decent fiat on-ramp as well!
MXC: Listings of lots of interesting tokens that are usually only available on DEXs. Avoid high gas prices!
Huobi: One of the largest exchanges in the world, some very interesting listings and early access sales through Primelist.
Gate.io: If you are after some of the weirdest and strangest tokens, this is one of the easiest off-chain places to get them!
Coinbase: If you need a regulated and safe environment to trade, this is the first exchange for most newcomers!
Crypto.com: Mixed feelings, but they have the BEST looking VISA debit card in existence! Seriously, it is beautiful!
CoinList: Access to early investor and crowdsale of vetted and reserached projects.
Cointracking: Automated or manual tracking of crypto for accounting and taxation reports.
Stoic: A USD maximisation bot trading on Binance using long-term long strategies, powered by the AI/human system of Cindicator.
StakeDAO: Decentralised pooled staking of PoS assets.
Poloniex: One of the older regulated exchanges that has come into new ownership. I used to use it quite a lot, but have since stopped.
Bitfinex: Ahhh... another oldie, but a goodie exchange. Most noted for the close affiliation with USDT and the Basic "no-KYC" tier!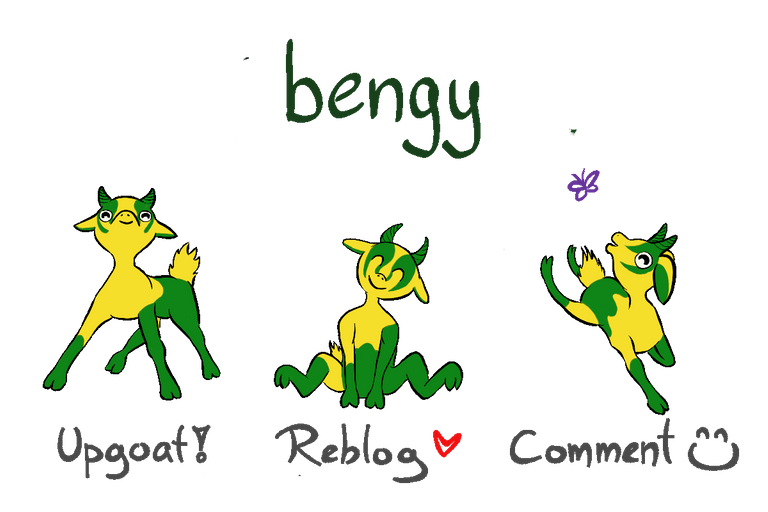 Upgoats by ryivhnn
Account banner by jimramones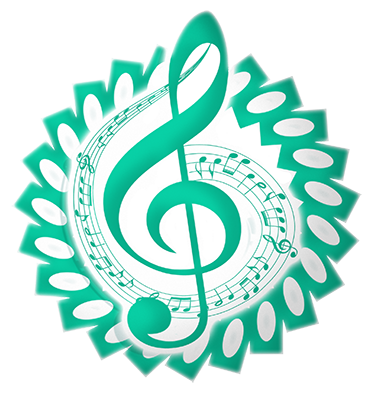 The classical music community (Subscribe at Steempeak and Peakd) at #classical-music and Discord. Follow our community accounts @classical-music and @classical-radio. Community Logo by ivan.atman