Try solving the following puzzle before looking at the solution!
Can You Solve for n?
This is a good puzzle to test your pattern recognition and algebra skills. Can you solve for n?
Hint: Try to get it in the form of a quadratic equation.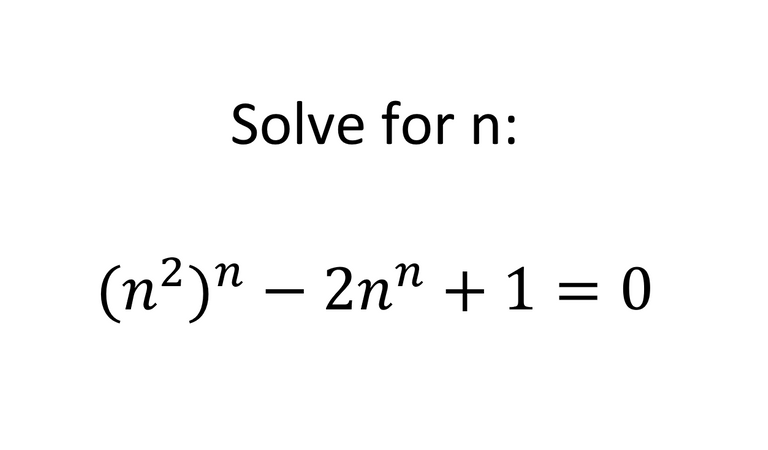 Solution
The first step in solving this is to recognize that we can get this equation in quadratic form by writing (n2)n = (nn)2. Then we let x = nn and complete the square and solving for x. Replacing x with nn and solving for n we get n = 1.
The puzzle was taken from the following website, which includes using natural log in the solution instead of 11/n = 1 in my solution: https://mathematicsart.com/solved-exercises/solution-can-you-solve-this-n2n-2-nn10/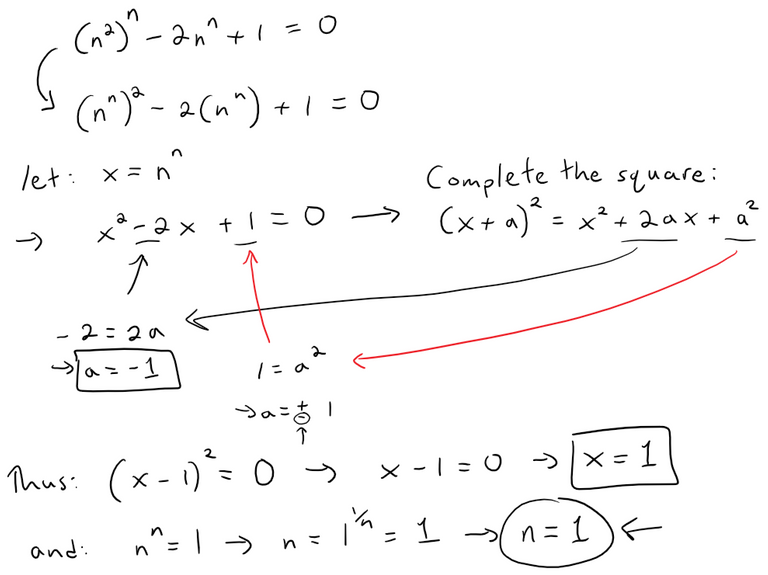 ---
New Puzzle: Missing Cards Riddle
This is a good riddle to test your card dealing skills. Do you know how many cards are missing?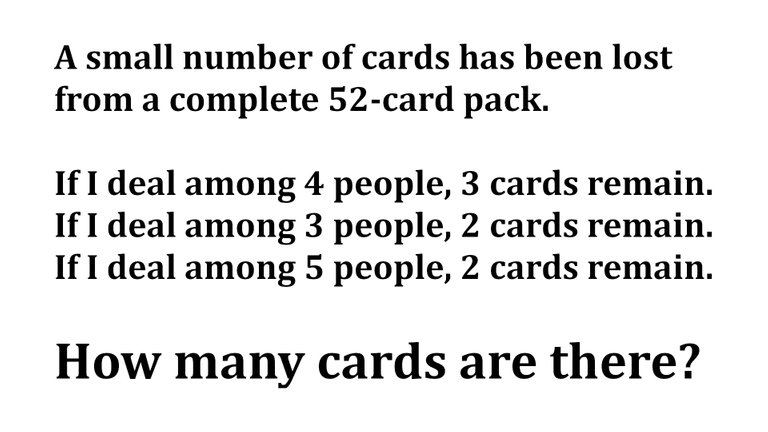 I will share the solution here next month!
---
More Puzzles
The above puzzles were taken from my website and republished on the Hive blockchain.
For more puzzles, visit: https://mes.fm/puzzles
---