Před 9 měsíci jsem psal článek o tom, za kolik si myslím, že by se dal obchodovat Hive. Tedy spíše nějaký peak/vrchol - vyšlo mi to na 60 dolarů. Nejspíš to je příliš přestřelená částka.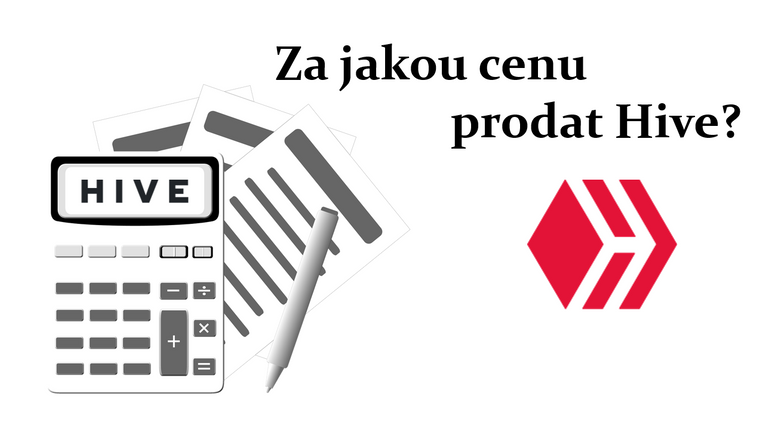 V diskusi padaly částky jako 10$ za Hive a to si myslím, že není úplně nereálné. On i Steem se kdysi dávno v minulém bull runu obchodoval nějak kolem 7$. A i když tato cenovka vydržela jen asi jeden den (na denním grafu, kdoví jestli to nebyla třeba jen jedna minuta), STEEM jste mohli vcelku pohodlně prodat za pěkných 6$ prakticky po celý leden 2018.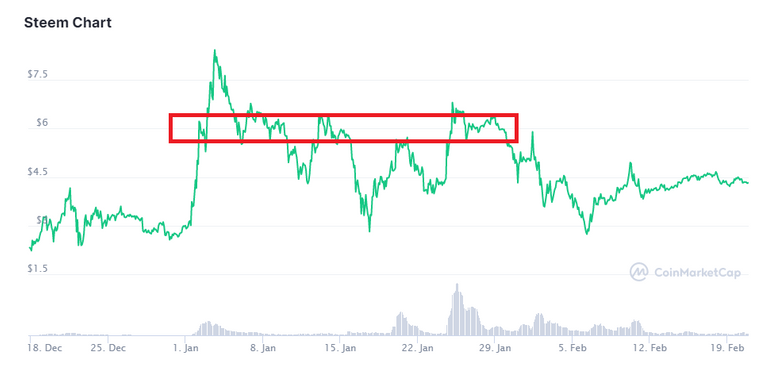 Steem za 6$ v lednu 2018, dle CoinMarketCap
Tímto nechci nikoho nabádat k prodeji Hive, tím spíš když za jeho držení v podobě Hive Power dostáváte roční % odměnu za staking.
Je jasné, že jsme nyní v bull marketu. Stačí investovat do prakticky jakéhokoliv coinu a během týdne se můžete těšit na desítky procent zisku. Vypadá to jednoduše a samozřejmě to má svá úskalí, ale spoustu nováčků se nachytá a nechá opít pocitem, že nemohou už nikdy udělat chybu.
Hive bude mít také svoje cenové pohyby. Někdy větší, někdy menší. Ale vězte, že nic netrvá věčně, ani láska k jedné slečně, jak se říká.
A pokud by vám někdo řekl, že po bull marketu přijde i bear market a cena Hive bude klesat, prodali byste alespoň část někde na pomyslném vrcholu? Nebo si alespoň nechali vyplatit svoji počáteční investici do této kryptoměny? Nebo jedete "long-term" a nevadí vám nějaké krátkodobé a střednědobé cenové fluktuace (nahoru a ani i dolů)?
---
Otázka pro čtenáře: Za kolik se chystáte odprodat svůj Hive (nebo alespoň jeho část)?