Greetings my fellow needleworkers. In a few hours, the WIP (work in progress) challenge initiated by our amiable Admin @crosheille will end! Oops!!!!…. taking part in this challenge was so exciting 😊, and I am glad to present my second WIP to you all🤗.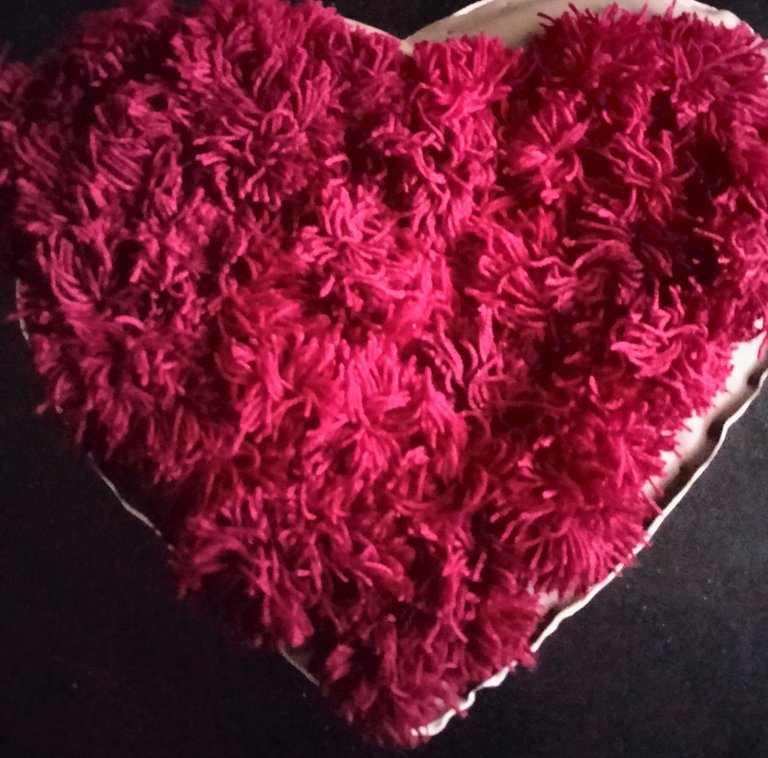 My last WIP project was a hanging bag and after that, I thought of crotcheting my baby cap since he needed one at the moment. I began the work but was getting it wrong in the process. I am yet to figure out what I wasn't getting right. Once I get above the button of the cap, the yarn 🧶 will start folding and I will lose it and start afresh! I have crocheted this cap and loosed it 7 times because it wasn't giving me the shape I wanted. I had to set it aside and pick up a fresh project which is the pom pom rug.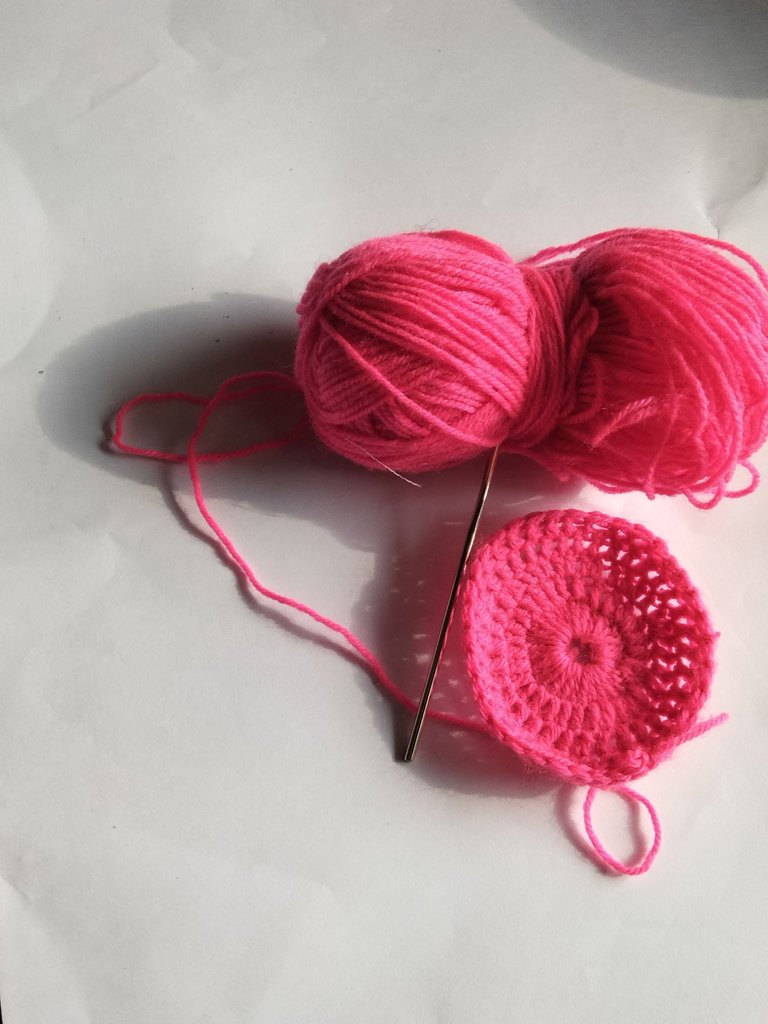 The abandoned baby cap😂
---
---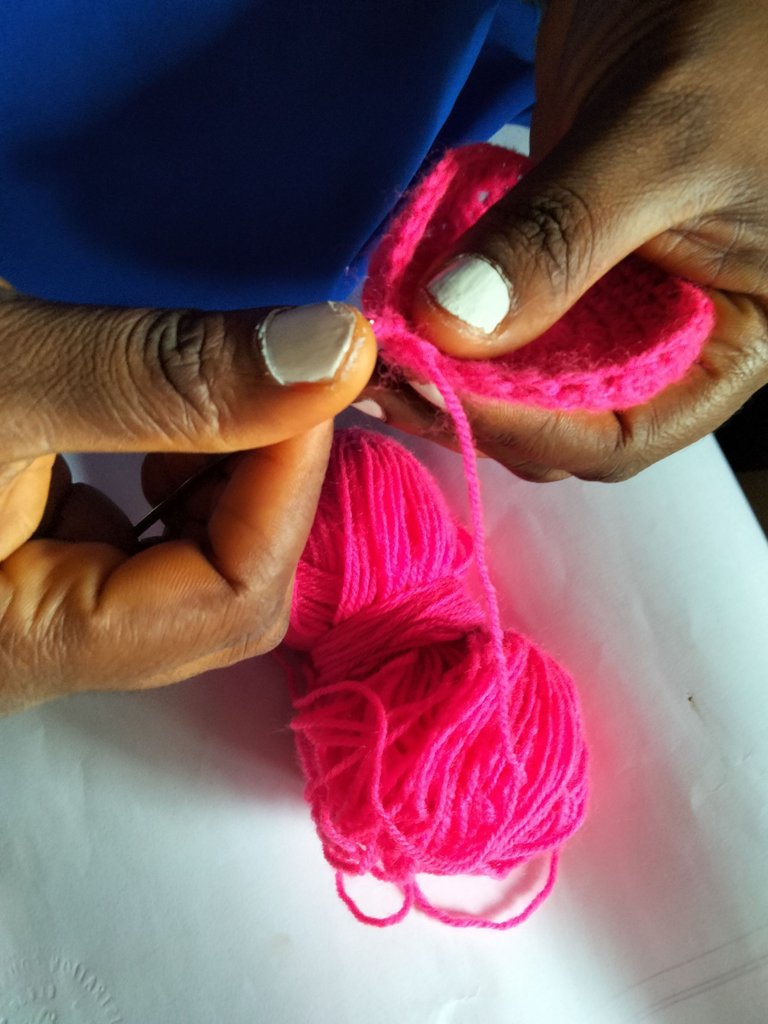 Work in progress
Now, back to my current finished project! I decided on this particular project so I can replace the rug in my children's room. I would have just bought it in the market but as a needleworker, I decided to send my brain 🧠 to work and see what my hands can make 🤗😊.
Let me take you through my work and the finish line....
Materials used:
yarn🧶
cushion leather mat.
foam
thread 🧵
needle
scissors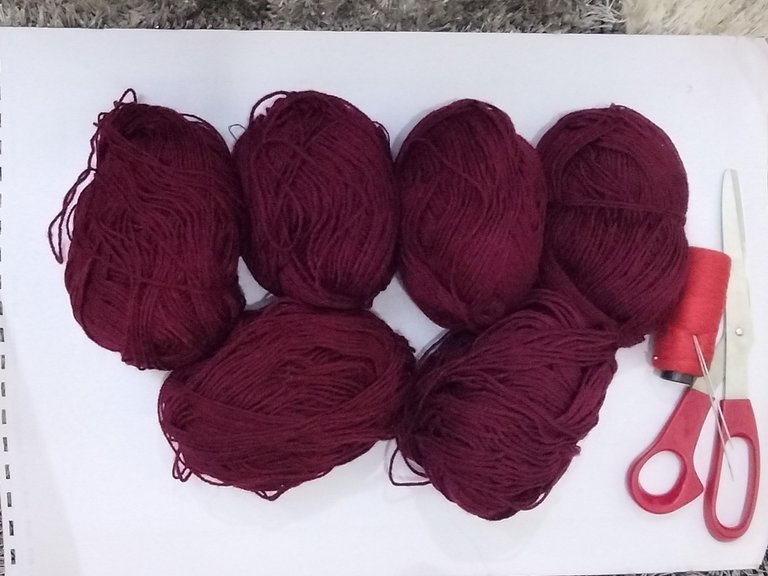 Below 👇👇 is the leather material I cut in love 💕 shape, and foam also cut in love shape. I found these materials somewhere in my house and quickly reshaped them to what I wanted!😂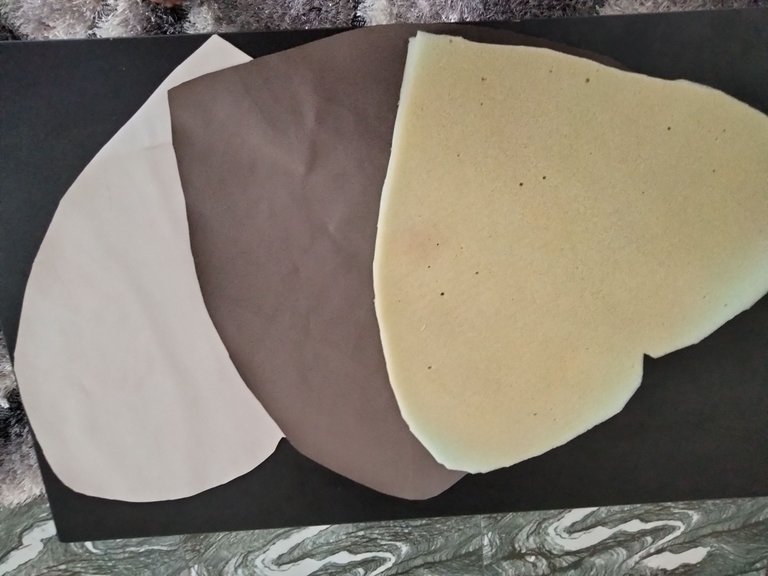 Steps by step on how I made the pom pom rug...
Firstly, I rolled the yarn using my hand and counted 100 for every round. This is to get a uniform shape of the pom pom.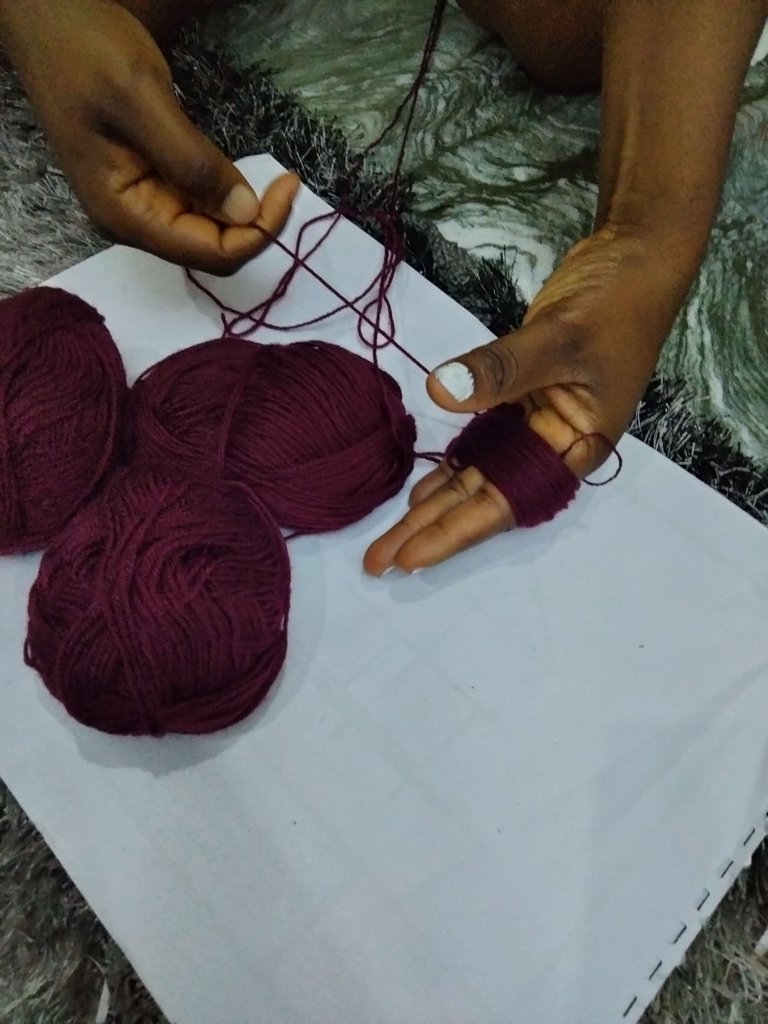 I also tried using an empty Mayonnaise can to see which method will be easier but you can choose any method of your choice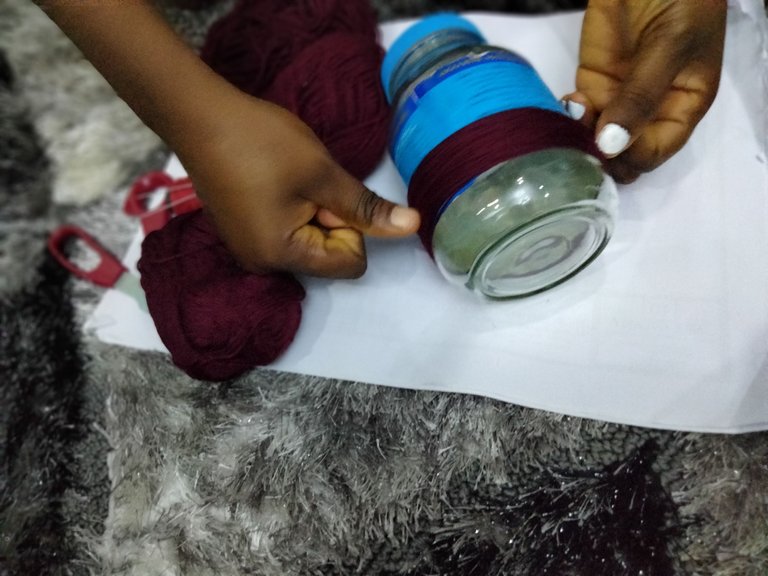 After each roll, I removed the yarn from my hand, cut the excess, and gently tie it. This method continues until I exhausted the available yarn 🧶.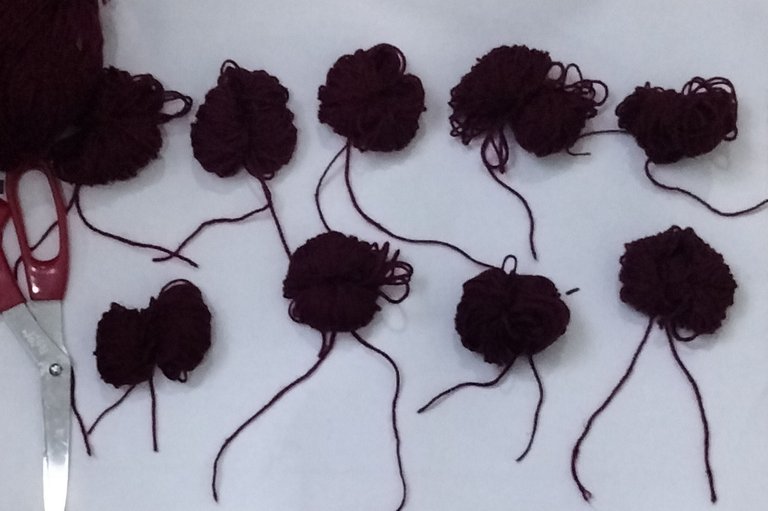 The next step is to cut each yarn at both ends to unravel the shape of the pom pom as seen below 👇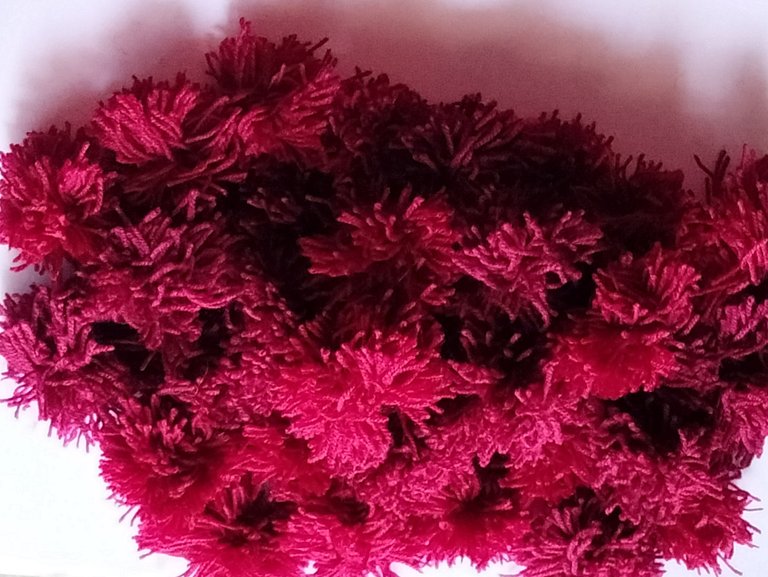 At this stage, I have gotten the shape of what my pom pom rug will look like and it was time for the needlework.
I started by sewing each yarn to the leather material already in love shape.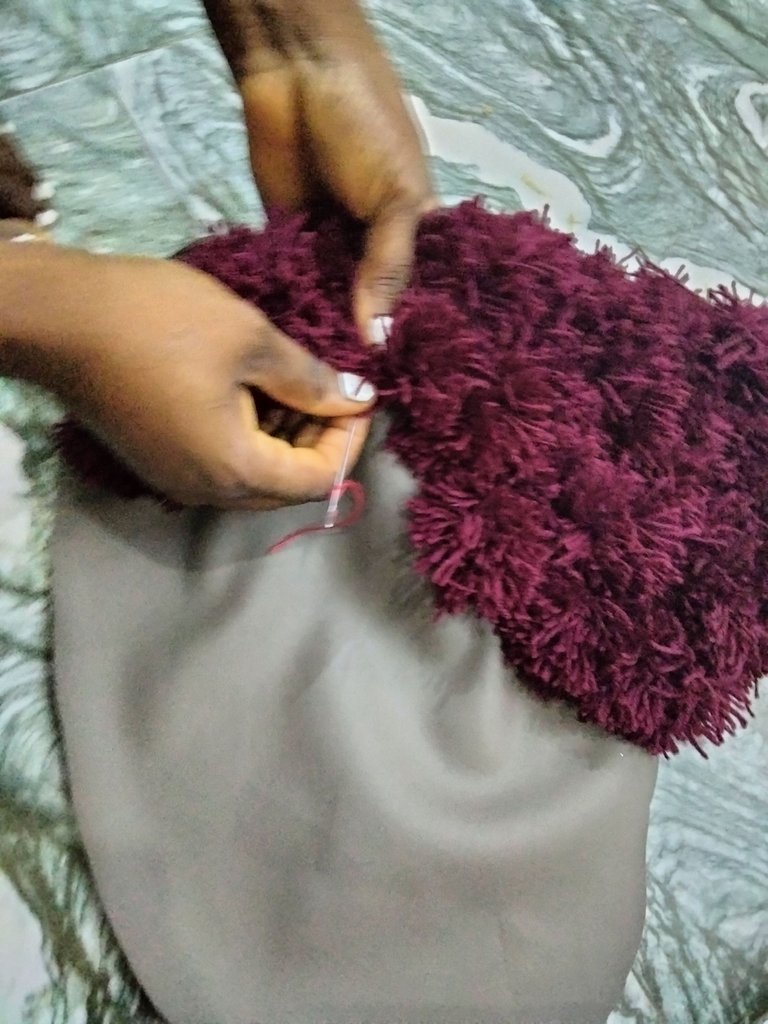 ---
---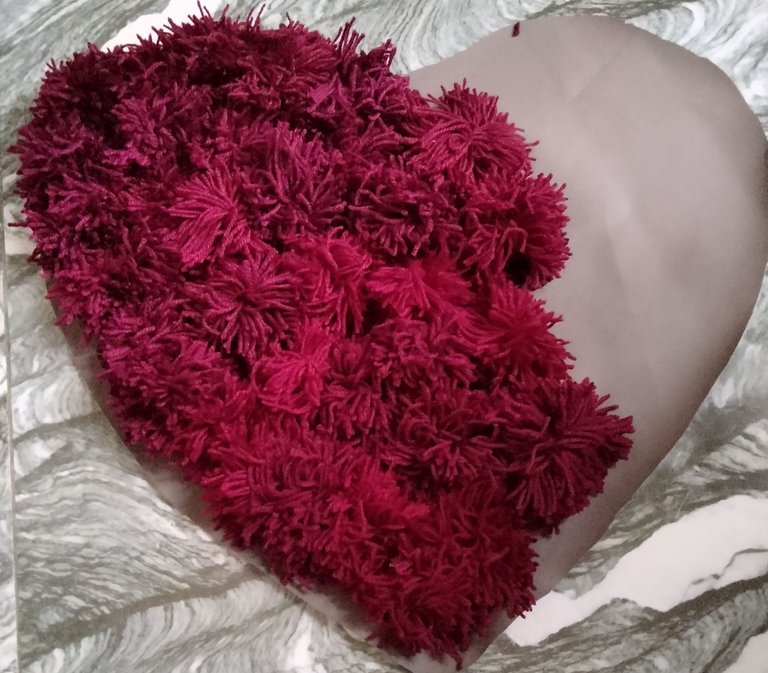 I continue sewing it until I got the full love shape. Then placed it on the foam together with the base leather mat I formed, and have them sewed together. I added the foam to make it look bouncy while matching the rug🤗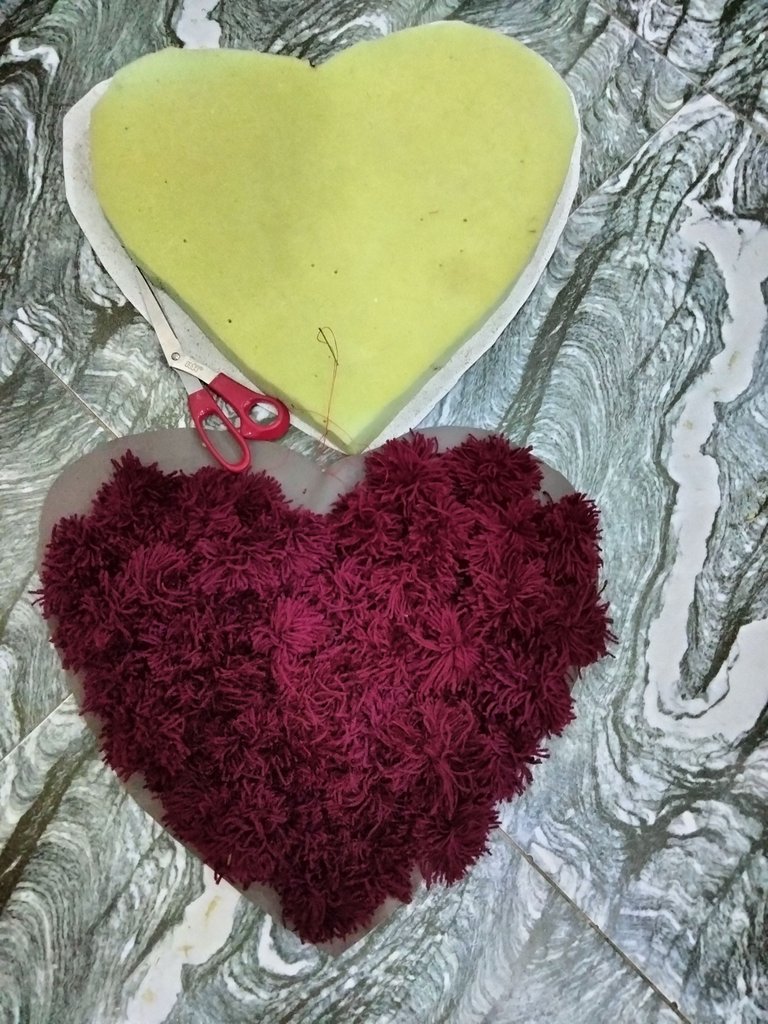 Here is the back side of my rug 👇👇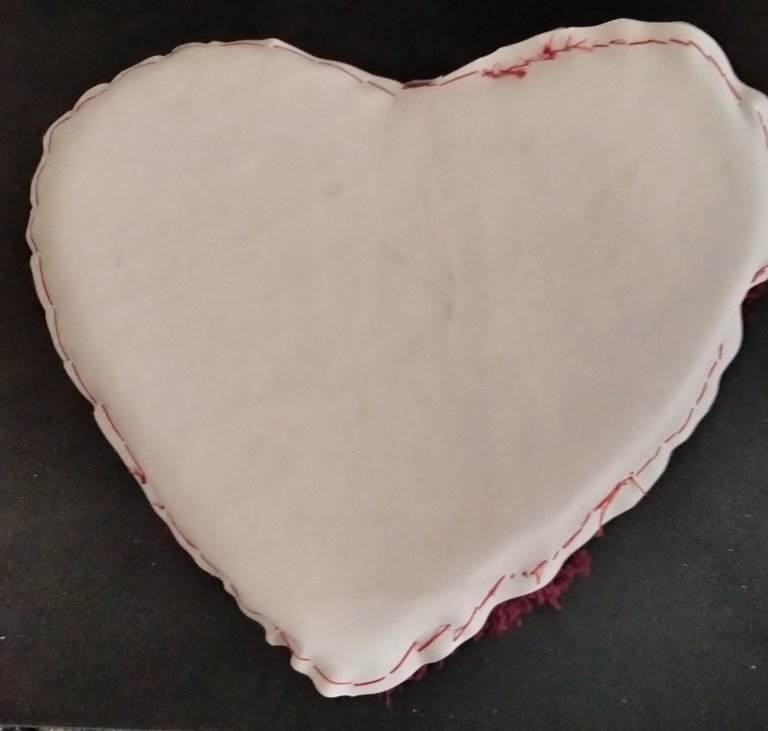 Here comes the final project, yah🎉🎉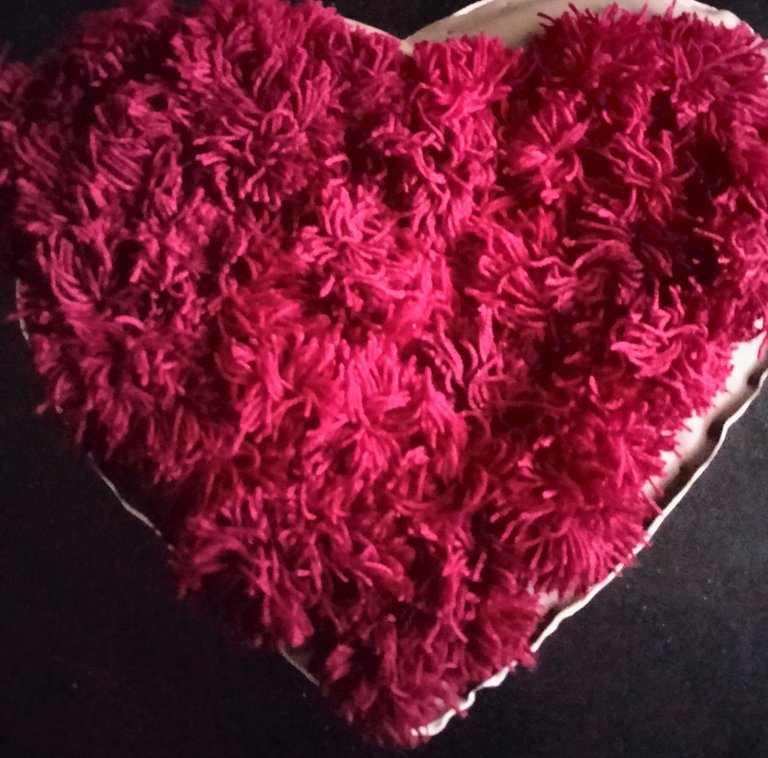 Finished work
Seems my baby love the pom pom already including his brothers 😊, they couldn't stop bouncing on the rug. Glad they liked my handmade pom pom rug for their room.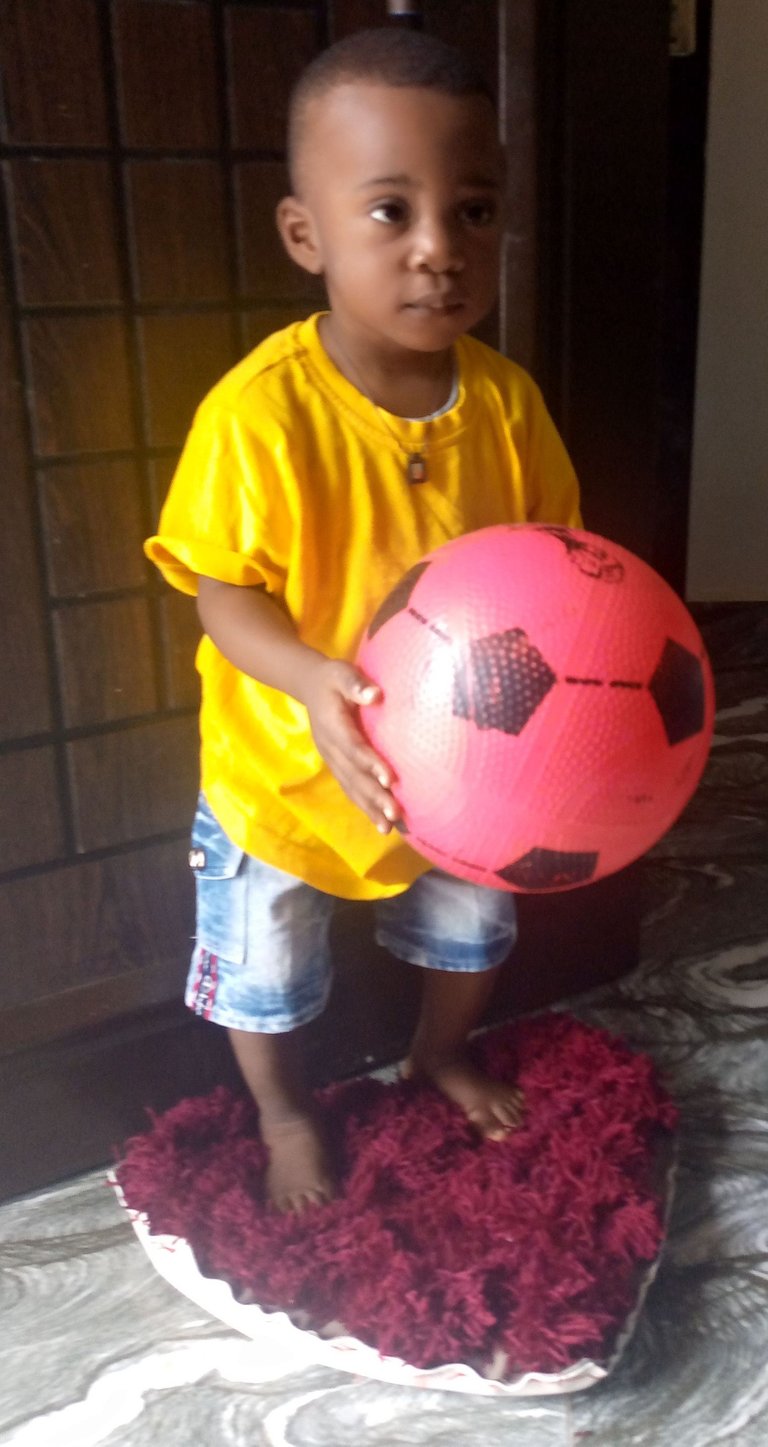 Wow, seeing other amazing jobs from the members of#needleworkmonday has been so motivating. I am glad to come on board to exercise my little creativity. I hope to produce another work as soon as possible.
Thanks for stopping by!!!
Please note: All pictures are mine.