This math teacher made it to the heels of two socks this week. The geometry of socks (unless they are very stretchy tube socks) must include some way of shaping around the right angle where the foot meets the leg. Let me show you just two of the many ways to make a heel.
Short Row Heel
First, I have short row heels on my toe-up socks. After knitting the tubular foot, the sole stitches (half the total stitches) become the heel stitches. The other stitches (instep stitches) are put on hold while the heel is shaped.
Basically, rows are knit back and forth but the work is turned before reaching the end of each row. One more stitch is left behind every 2 rows until the process is reversed, knitting one more stitch each time until you are back to the original full row of stitches. These short rows form the diagonal line you see, marking the radius of the heel curve.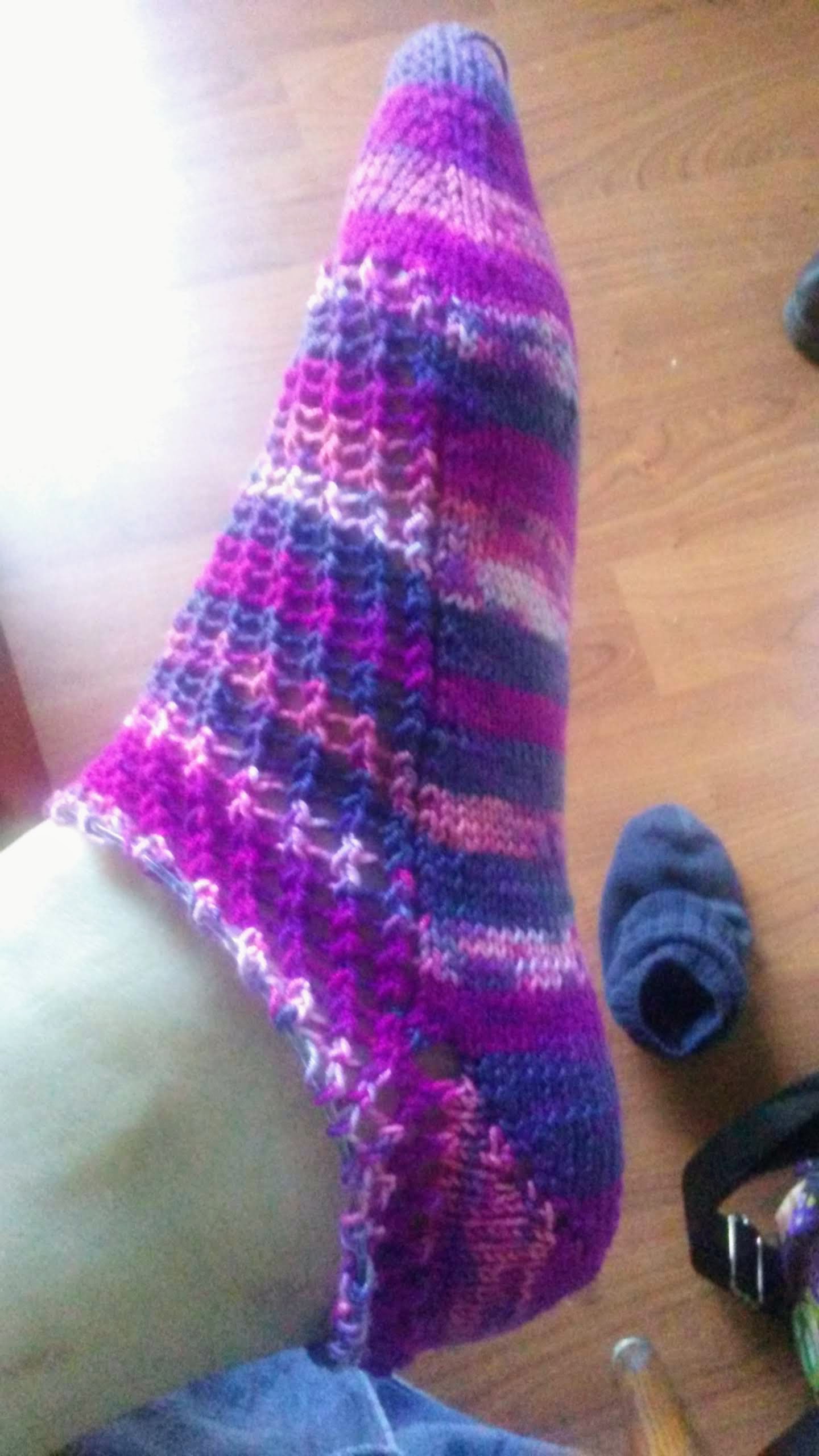 The heel and instep stitches are now knit in the round again to form the tubular leg. In mechanical terms, the heel is a joint between two pipes.
Dutch Heel or Flap Heel
My top-down socks have a Dutch heel. After knitting the tubular leg of the sock, I need to continue the back of the sock down to the bottom of the heel. At the same time, I again put the instep stitches on hold until the heel is completed.
Here is an almost completed heel flap: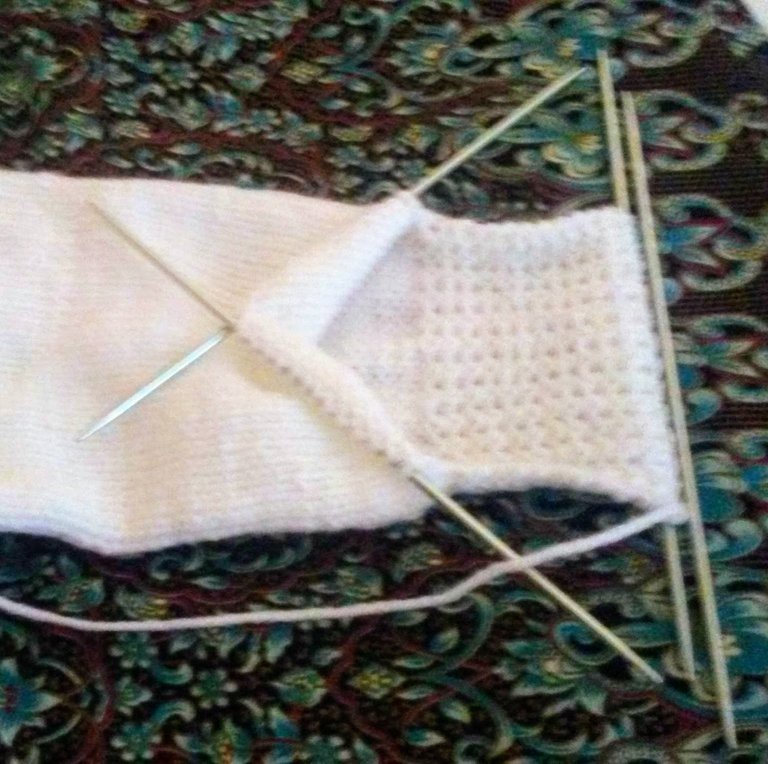 Once this flap is done, I perform a series of short rows to change direction, pick up stitches along the sides of the flap, and proceed in the round, decreasing stitches at the ankle until I am down to the correct number of foot stitches. But that process is for another post.
There is no one way to knit anything. As long as you have well-formed stitches creating a fabric of the correct weight and shape, you are doing it right.