The security of lives and properties is saddled responsibility on every human, your movement at night or to odd places. It's also your responsibility to also inform at least one person about your whereabouts just in case something goes wrong. Serious security is not something anybody should joke with, the vast development of technology has birthed so many ways which the safety of lives and properties. Monitoring of human movement around your facility if you are a facility manager.
From my experience, as a security expert and also personal, I have made more installations of closed monitoring systems (CCTV).We deployed an access control monitoring system for a building facility to help them check the ingress of people traffic.
Which is a very welcoming idea based on the nature of business which they do.
We arrived at the site and moved to the point which they want it installed, on getting there foresaw a challenge we might encounter because the partitioning was done out of glass. Which there will be a constrain when we are trying to drill, it will either damage the glass or the building. So the building facility manager was called, as he explained the how the building structure was done that the flooring above was not made out of concrete. He further went on to say that in order to reduce the weight of the building, because that area on which the building was built was swampy that's why it was done so.
Making use of hand drills on this particular facility is highly prohibited, and about us was another rented office place where glass partitioning was also done. With both contributions coming from the facility manager's end and ours, we were able to find a way around it.
ACCESS CONTROL DEVICE
Access control is a device built to communicate over a structural network, it comes with a power supply unit known as PSU which helps in powering the device. The access control device comes with a mechanical maglock. A U shape bracket which the maglock, is mounted on the door frame and is connected to the power supply unit PSU.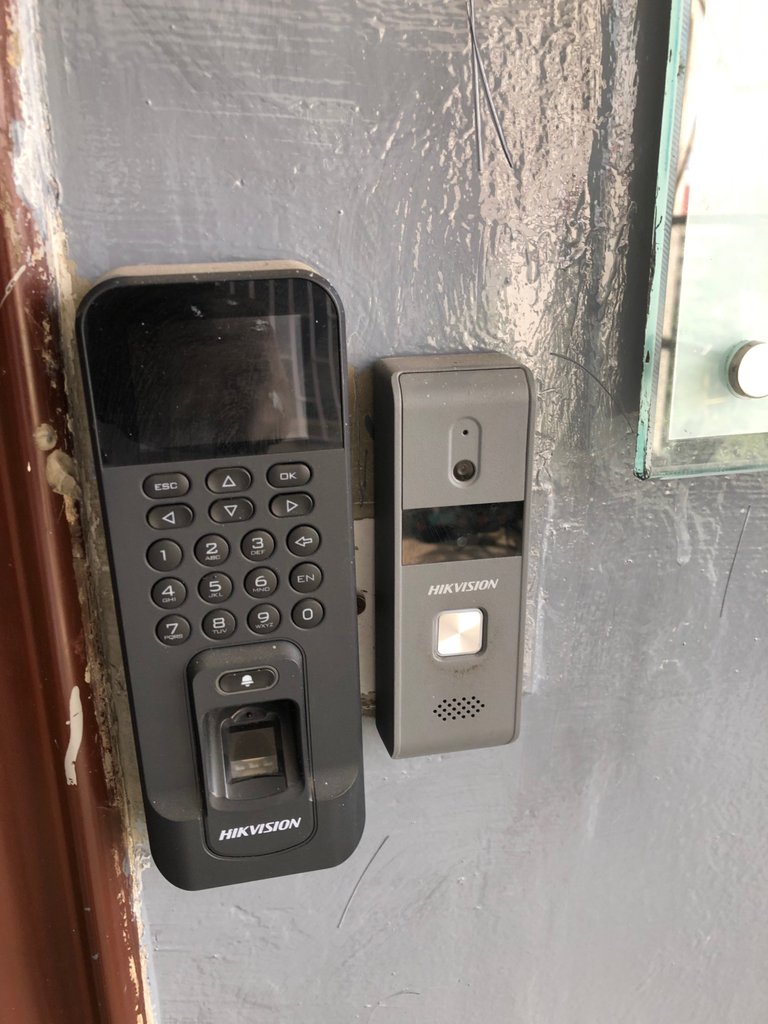 Access control of another brand
When energized, the maglock generates a magnetic field which helps in a secure lock of the door. They come in different weight levels with if the 120g and 180g respectively.
The access control are of two types which are:
Finger barge
Radio frequency Identification (RFID) cards.
Having both mentioned above.
For access control to work effectively and also retain data a sever with a storage is linked to it. This server will have the software required for this operation installed on it. This will enable the user spool information from the server if need be.
Exit button
An exit is a manual over ride which grants access when existing a premises or an office space. There are two kinds of exit buttons which are:
Touch exit button
Touch less exit button

Touch exit button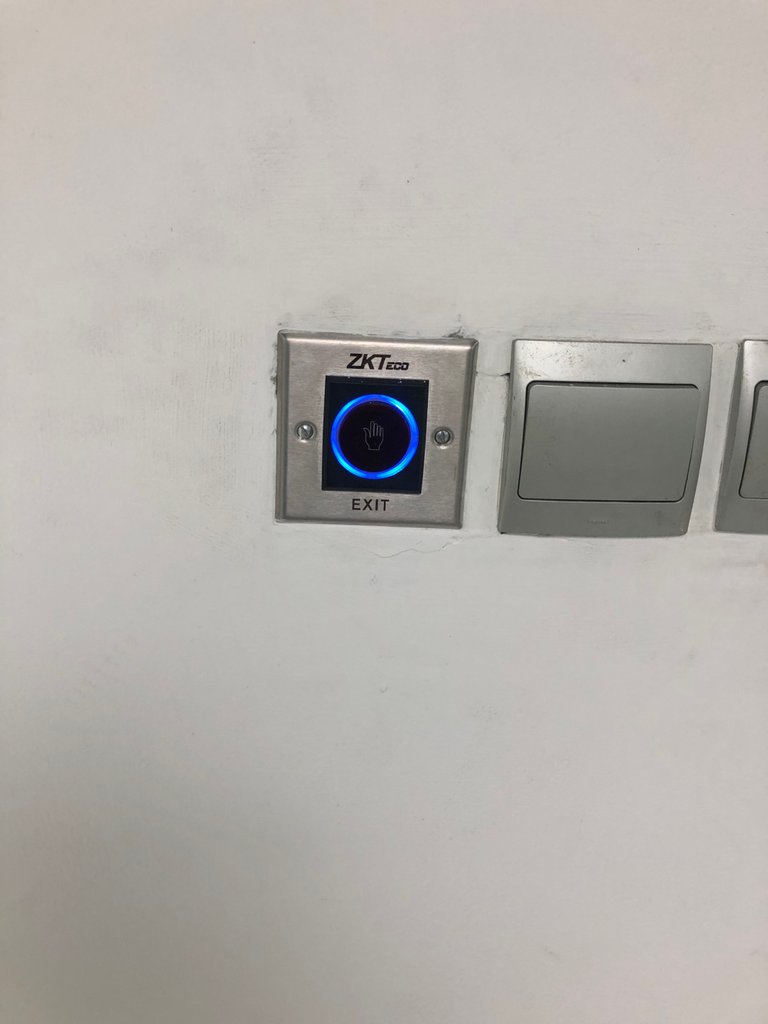 Touch less exit button
The touch exit button will require your input by touching the button while you exist in the the building. Well, since we are post covid-19 era it's not of best practice that we make use of this kind of exit button.
The touchless exit button is the same function as the above mentioned and for access to be granted you have to wave your palm across it. There is a sensor installed inside it. Its main function is to detect human body heat when it's close to it. Since the Covid-19 era we have made use of this installation in our various sites and it was very welcoming by the client.
Which has reduce human contact to its minimum.