How's it going hive?
Well this morning I opened up my shed to start my day of work, and I noticed something moving in the shed roof.
At a closer inspection I realised that I have a new work mate living in my roof, a Northern carpet python has moved in for the winter...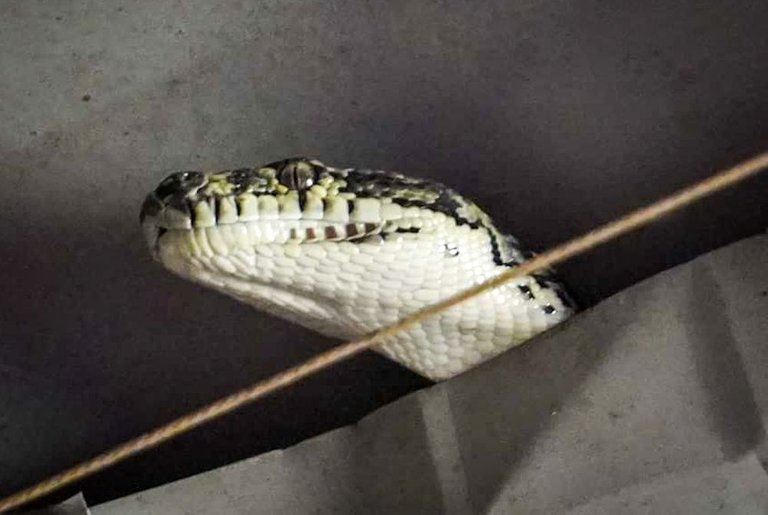 This guy is about 2 meters long.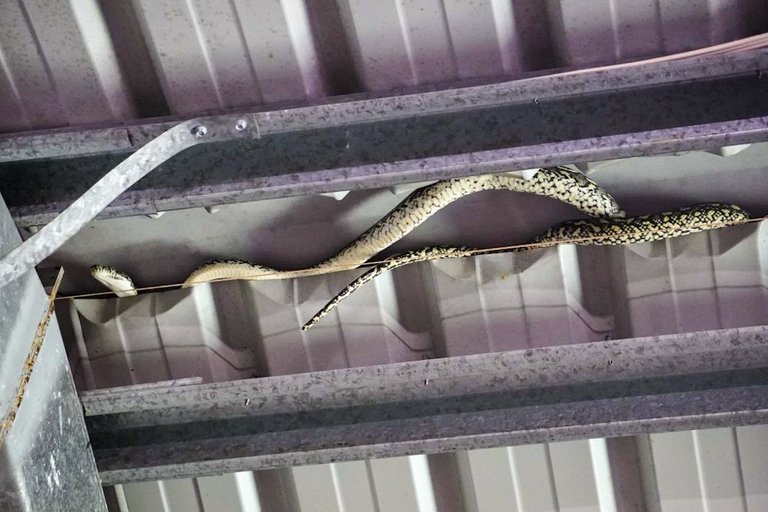 and looks like he has a full belly so he must have eaten something recently. And is getting warmth from the shed roof while it digests.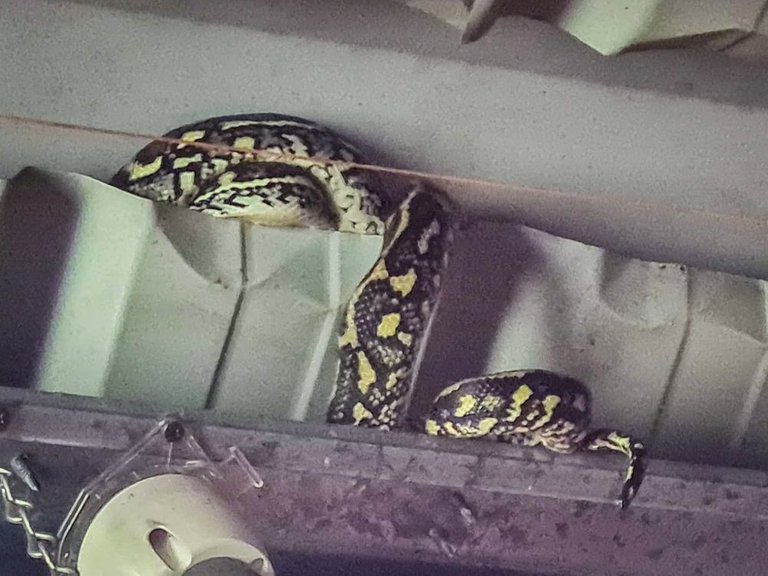 The good thing is these snakes are not very aggressive or dangerous so I don't mind at all that he is here.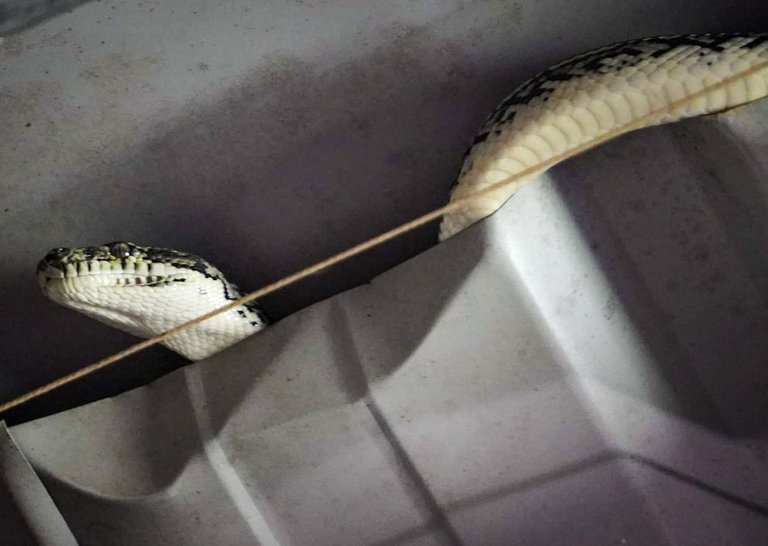 But when I showed @terrybogan she got a bit of a fright haha.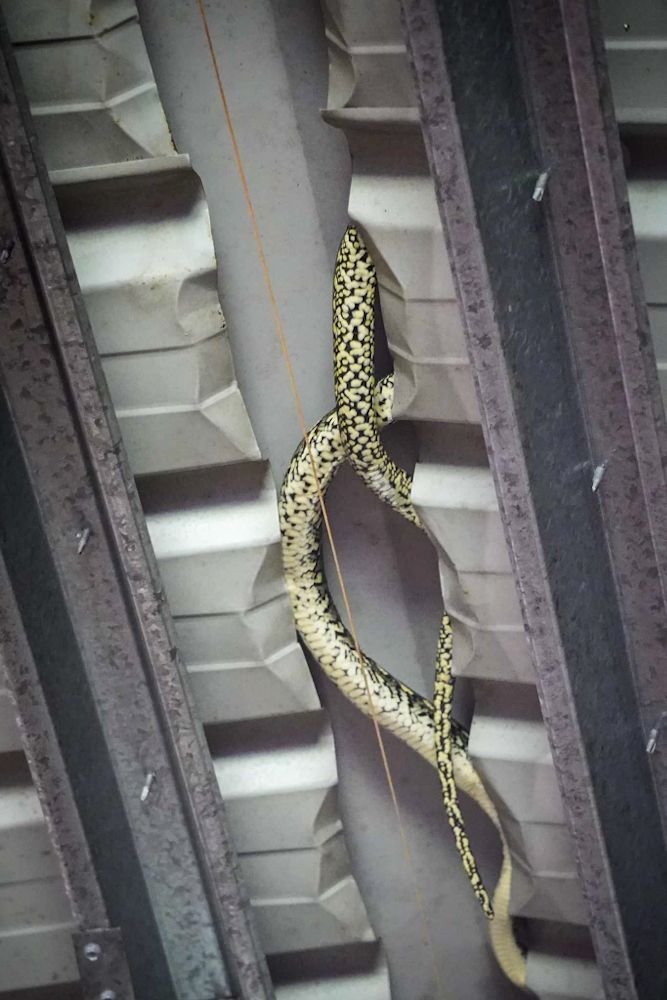 So lets see how long this guy will stay around for.
Any suggestions for a name I can give him??