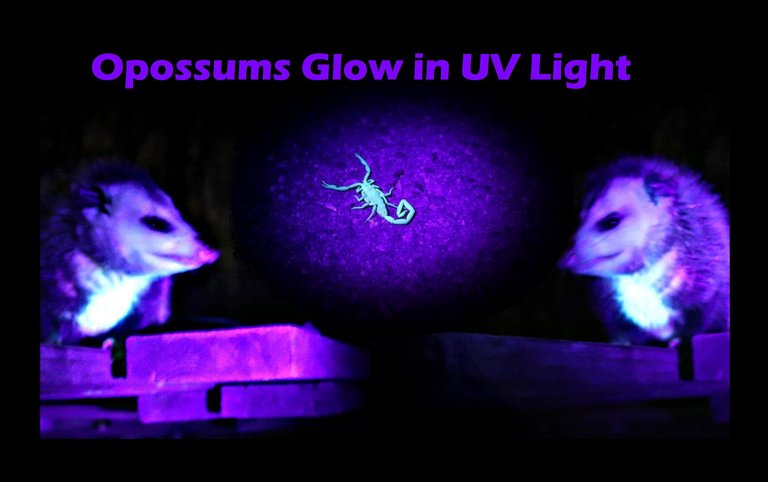 This was an interesting one.
I saw online that just days ago, scientists in Australia discovered that several species of native marsupials are biofluorescent under a Ultra Violet light. Since I've used UV lights to locate nocturnal scorpions before, I'm no stranger to the concept, but this was the first I'd heard of any marsupial having such a capability. Since the Opossum is the only wild marsupial in my area, I thought it best to go grab one and see if our native United States marsupial was also biofluorescent. Sure enough, I discovered it is. How cool is that?

Arkansas Man Discovers US Marsupial is Biofluorescent in UV Light - VIDEO

Until next time…
Make today special!
---