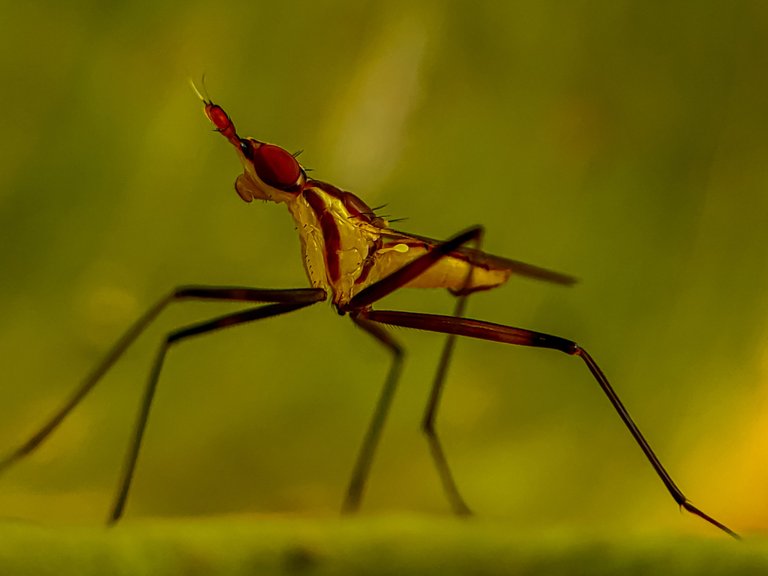 Hi everyone, everyone in the amazing nature community. Yesterday my hunting buddy and I were looking for something in the bush. We arrived at one of the oil palm plantations under which there were ankle-deep weeds. Our aim was indeed to have a pre-planned hunt.
Our plan is to find some macro objects that we can shoot. Insects and fungi are our targets.
And in between I was photographing several species of fungi a very small insect appeared on the side, an insect I had never seen before, an insect whose body was like a mosquito and its eyes were red.
This is truly a unique insect, and I searched through several references on google lens but I couldn't find a name for a unique insect. so I gave it the name of the red-eyed insect.
Although I don't know the name of this insect but I don't want to miss sharing it with you, and who knows some of us who know I really hope to tell me in the comments column.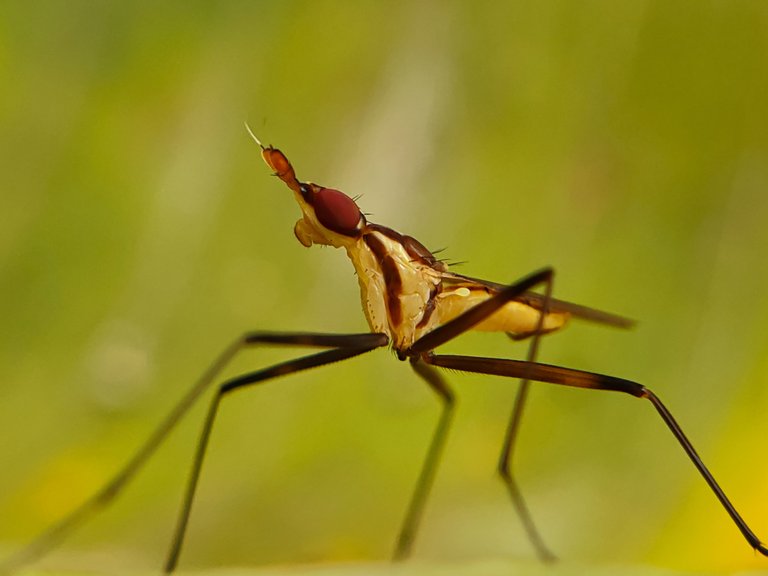 Next again are some photos of moths. When it comes to moths, I think there are many types of moths. I've found some of them in different forms, both in terms of body shape and name.
Yesterday alone, I found them two types, fox moth for the first time I found. And this is Webbing clothes moth.
Here I have shown some cute photos of its which is beautiful elegant.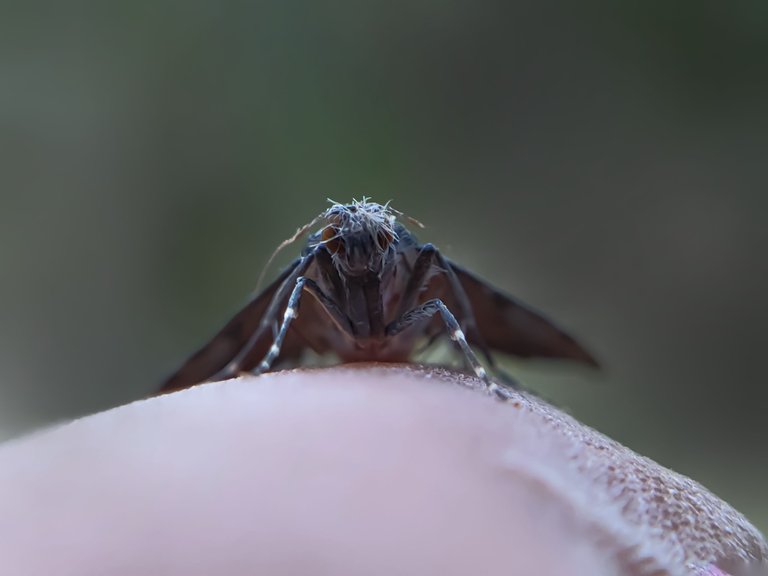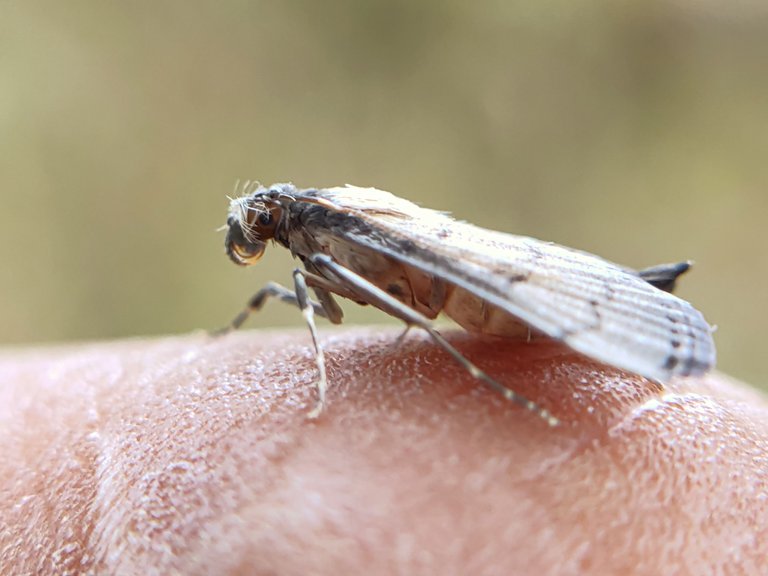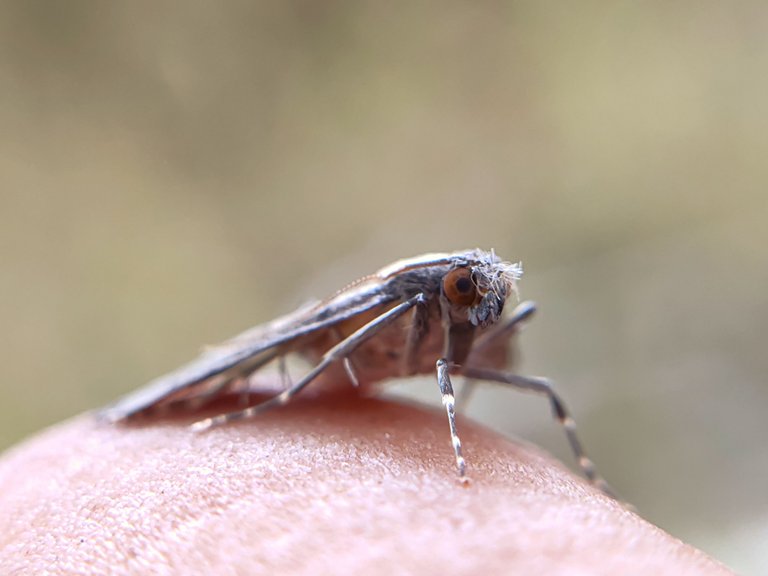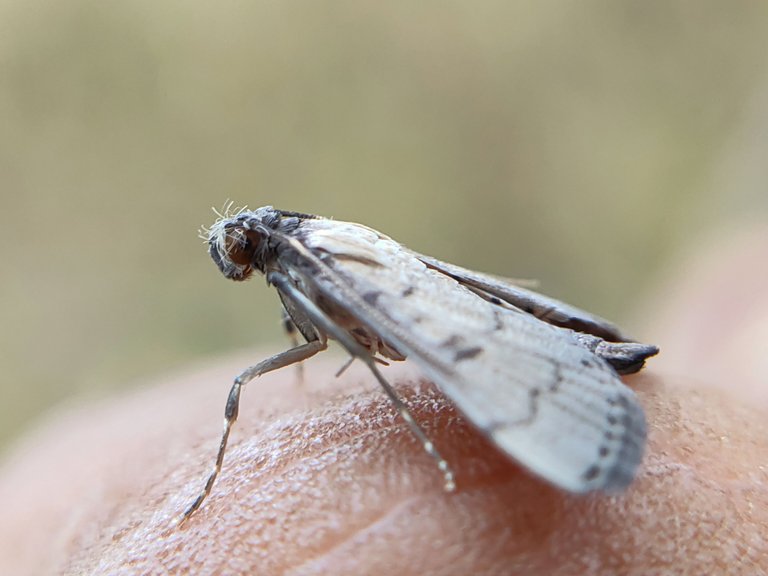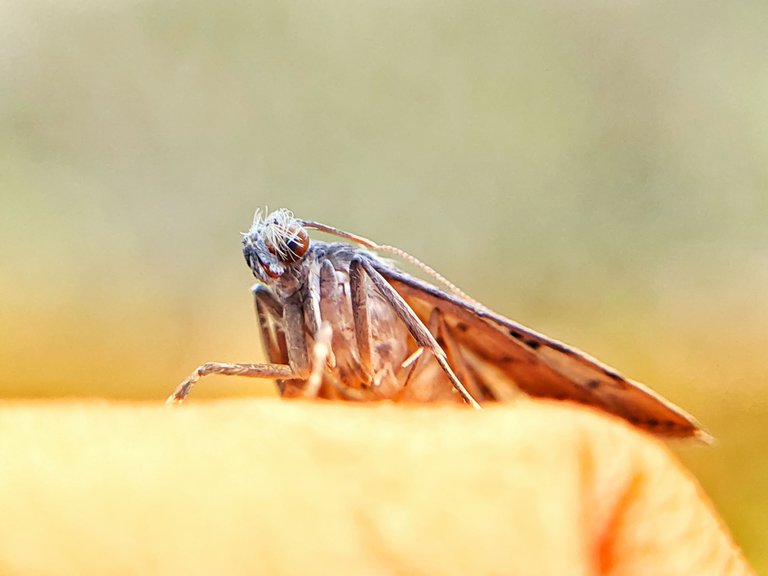 ---
| Camera | Oppo Reno6 + Macro Lens |
| --- | --- |
| Category | Makro Photography |
| Location | Aceh, Indonesia |