Greetings friends of Hive and all nature lovers. In this newsletter I will present several photographs of some flying insects that have gone through the metamorphosis stage and during their first life cycle they usually live at ground level.
Saludos amigos de Hive y todos los amantes de la naturaleza. En este boletín les presentaré varias fotografías de algunos insectos voladores que han pasado por la etapa de metamorfosis y durante su primer ciclo de vida suelen vivir al al ras del suelo.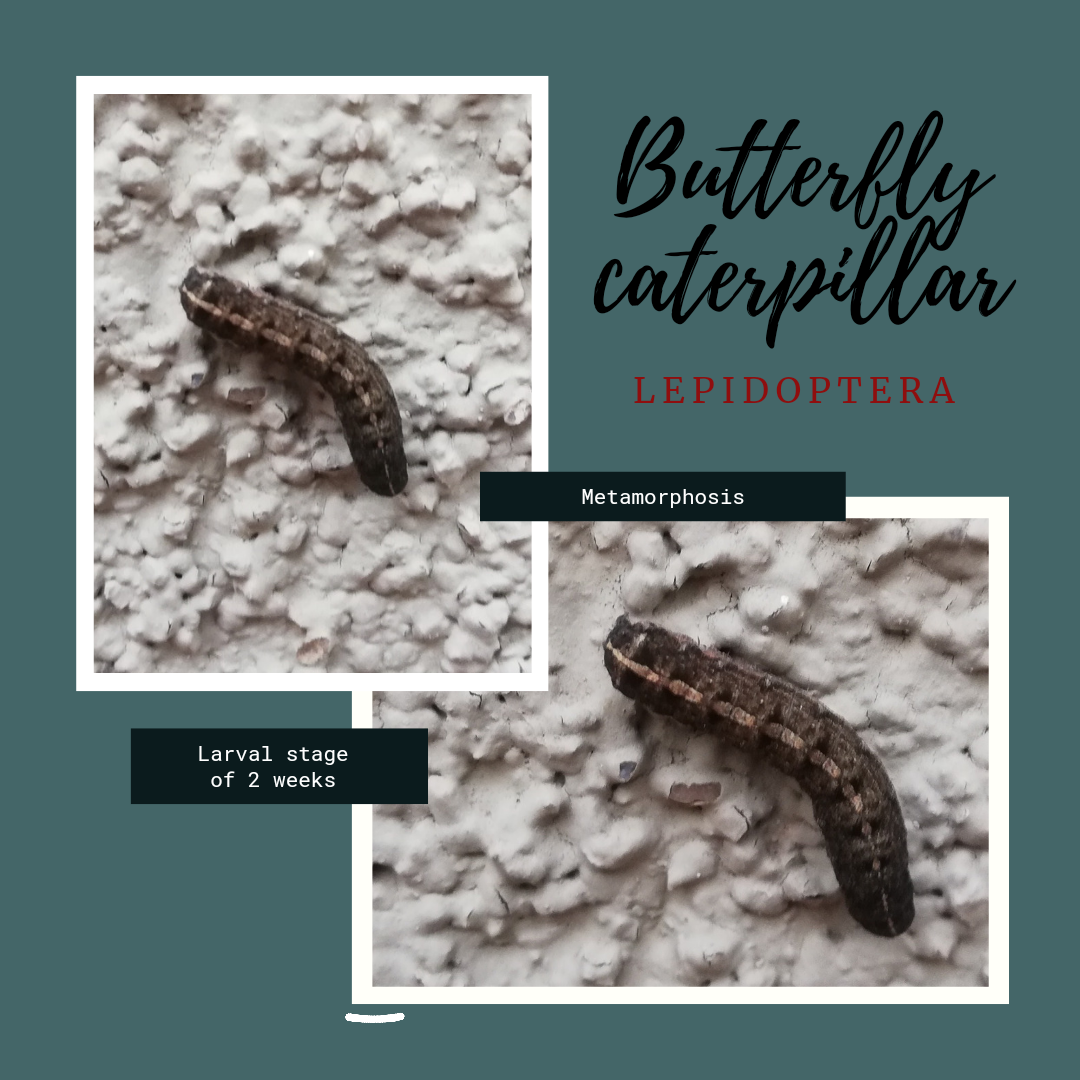 I am referring to moths and butterflies, which after consuming all the nutrients inside their eggs, appear in their larval stage or as we know them vulgarly as a worm, but scientifically speaking it is a caterpillar.
Me refiero a las polillas y mariposas, que luego de consumir todos los nutrientes dentro de sus huevos, aparece en su estado larvario o como los conocemos vulgarmente como un gusano, pero científicamente hablando se trata de una oruga.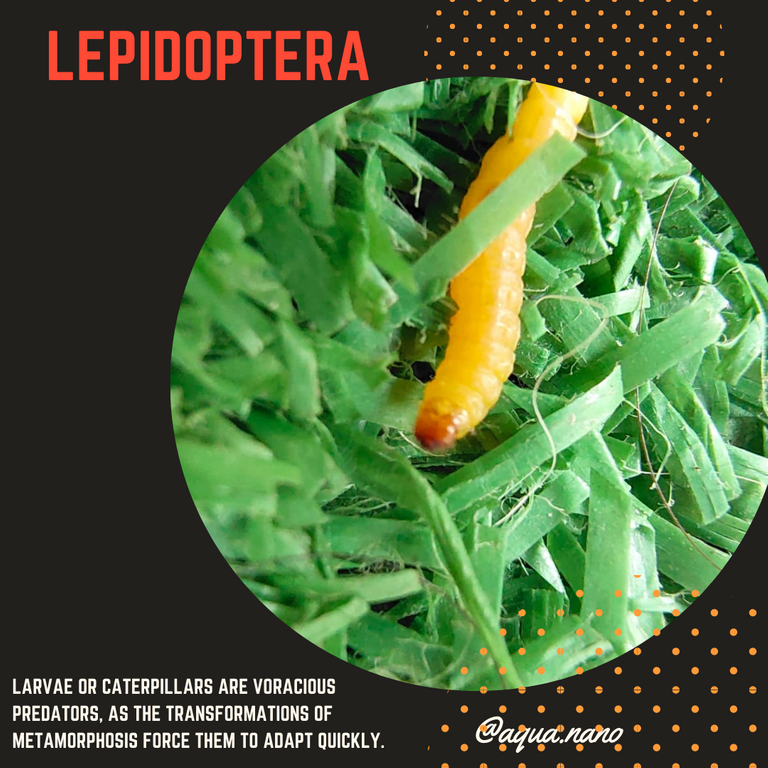 In this stage of its metamorphosis, usually between one or two weeks of development elapse, during which time the larvae gradually grow and gradually change or molt its skin up to 3 or 5 times.
En esta etapa de su metamorfosis, suelen transcurrir entre una o dos semanas de desarrollo, tiempo en el cual la larva va creciendo paulatinamente y cambiando o mudando paulatinamente su piel hasta 3 y 5 veces.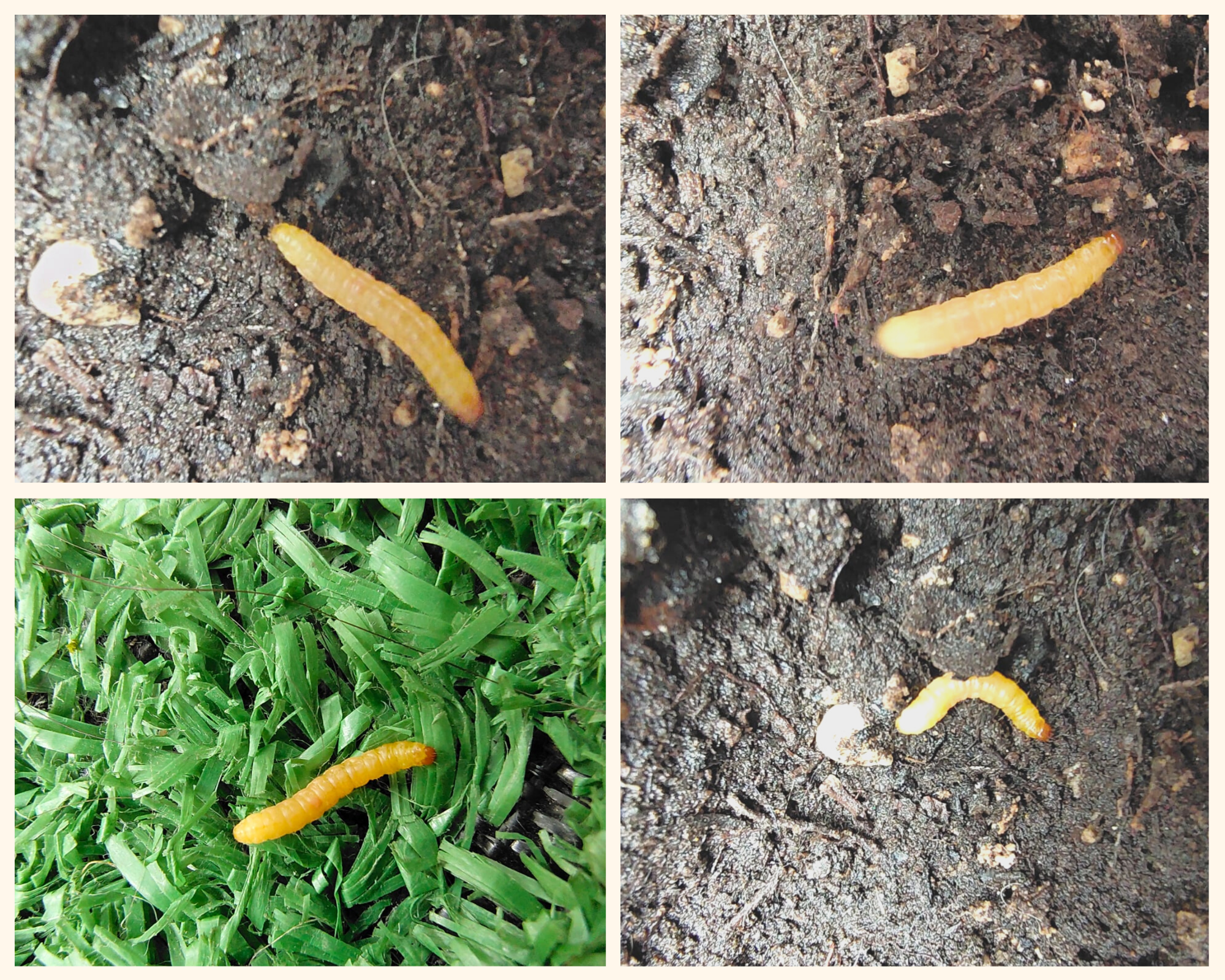 This stage is the one I want to highlight by presenting several photographs of caterpillars of different lepidopterans known as moths (usually nocturnal} and butterflies (usually diurnal).
Esta etapa es la que quiero resaltar al presentarles varias fotografías de orugas de diferentes lepidópteras conocidas como polillas (normalmente de hábitos nocturnos} y de mariposas (habitualmente diurnas).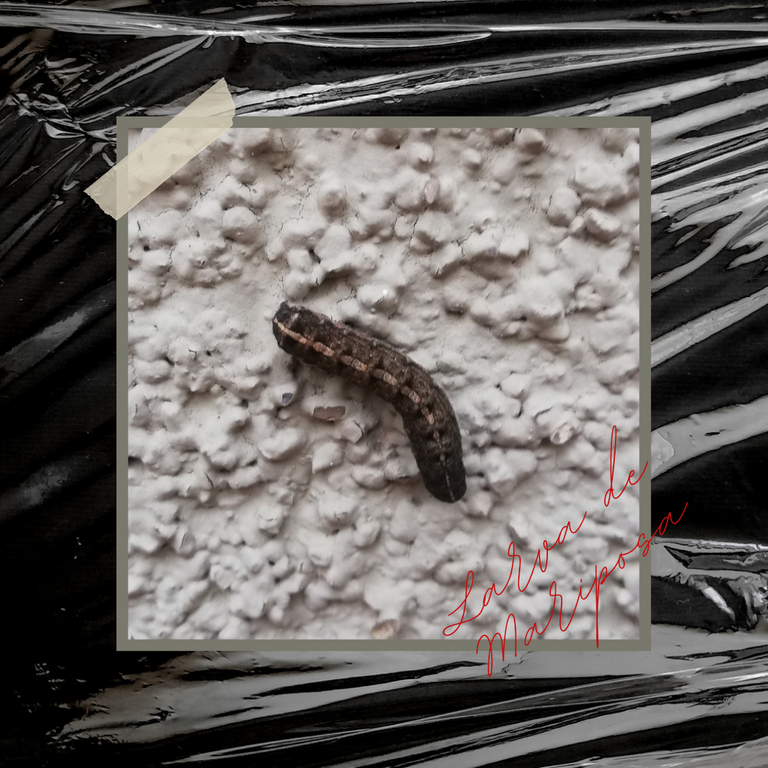 As we can see in the photographs, the size of the Caterpillar is proportional to the dimensions of the adult moth between 1 and 1.5 cm, compared to the size of a butterfly larva that exceeds one inch in length.
Como podemos observar en las fotografías, el tamaño de la Oruga es proporcional a las dimensiones de la polilla adulta entre 1 y 1,5 cm, comparada con el tamaño de una larva de mariposa que sobrepasa una pulgada de longitud.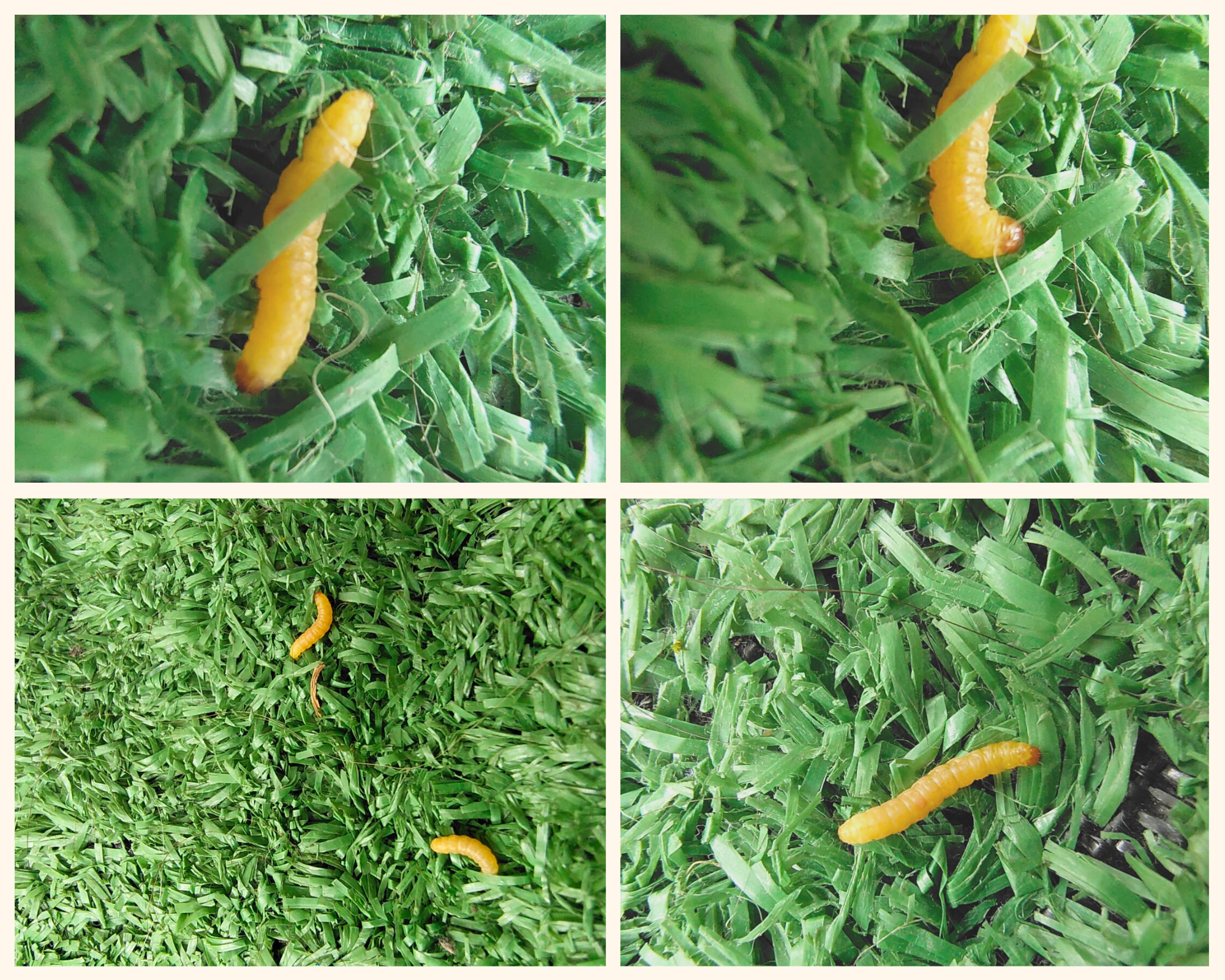 We must also be clear that the food requirement is different from one caterpillar to another, having a very varied diet between: cereals, nuts, flours and vegetation.
También debemos estar claros que el requerimiento de alimento es diferente entre una y otra oruga, teniendo una dieta muy variada entre: cereales, frutos secos, harinas y vegetación.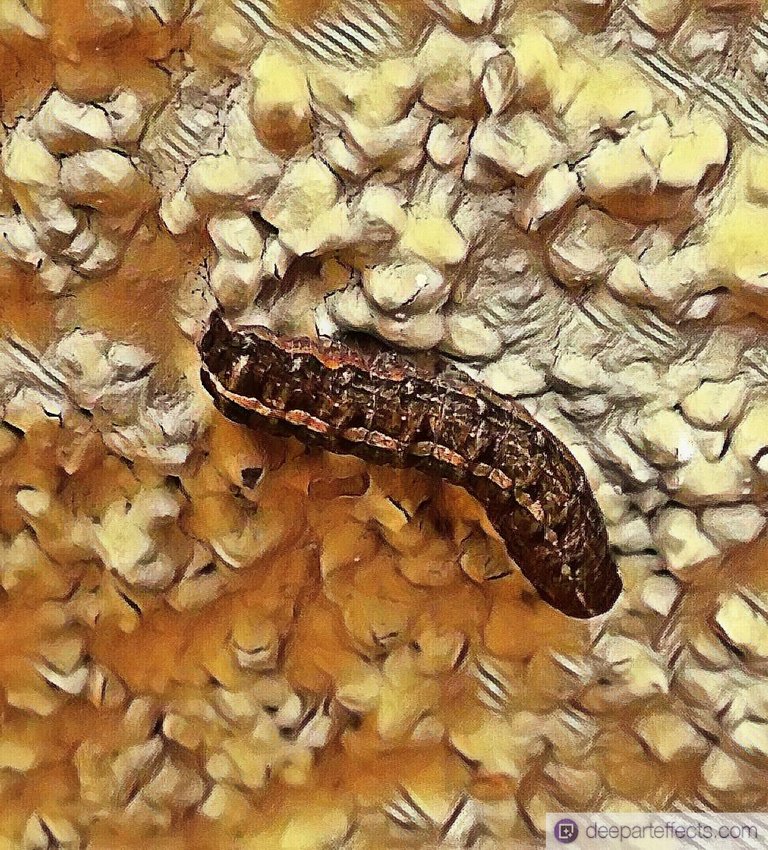 Subsequently, depending on the Lepidoptera species, its pupal stage will be prolonged for another week until it transforms into a moth or a butterfly, which will then enjoy a flight of freedom in search of food and carry out pollination processes.
Posteriormente y dependiendo de la especie de Lepidóptero, su estado de pupa se prolongaría por una semana más hasta transformarse en una polilla o en mariposa, pasando a disfrutar de un vuelo de libertad en búsqueda de alimentos y realizando procesos de polinización.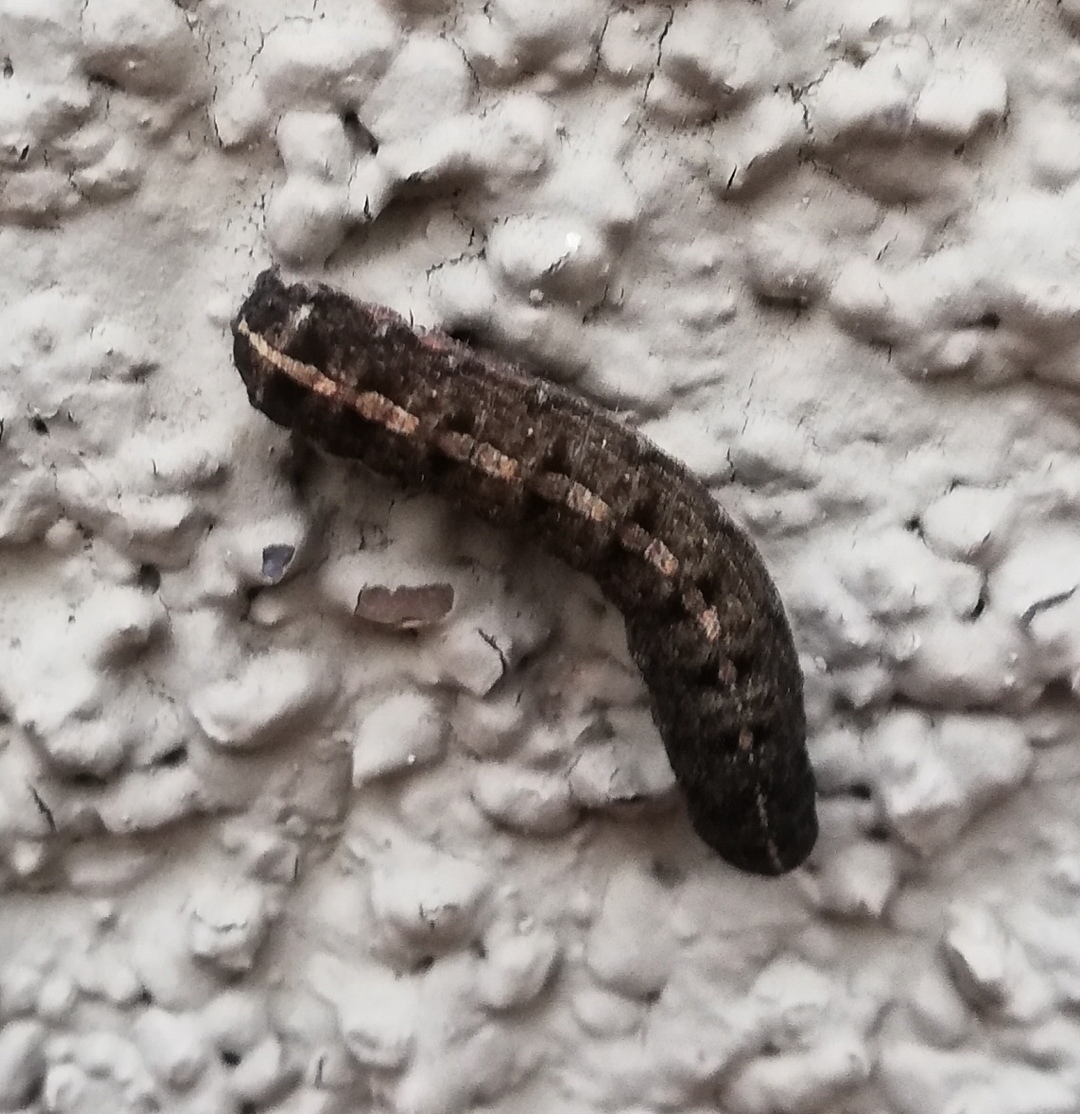 References:
https://es.wikipedia.org/wiki/Polilla
https://en.wikipedia.org/wiki/Moth