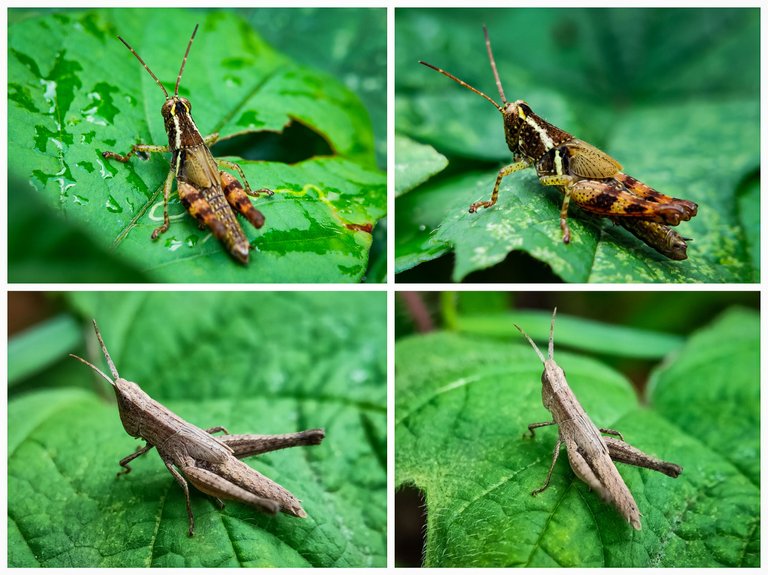 Hello Amazing Nature Lover..
Being around forage is always fun. Yeah, besides being able to breathe fresh air as a source of life, it can also make the eyes rest from the fatigue of other worldly activities. And it has become my hobby when I have free time I always take the time to be in the forest or bushes and also other fresh grass areas.
I didn't feel foreign there because some other living things were around me. Call it grasshoppers, they will always be in the grass area. It's up to us whether we want to see them or not.
And on that occasion I managed to photograph two species of baby locusts at that location, namely in the grassy area on the outskirts of the rice fields. There is a baby grasshopper Melanoplinae that looks attractive. The grasshoppers from the Acrididae family are not very big, but there are quite a number of them and they are easy to find on the outskirts of the rice fields.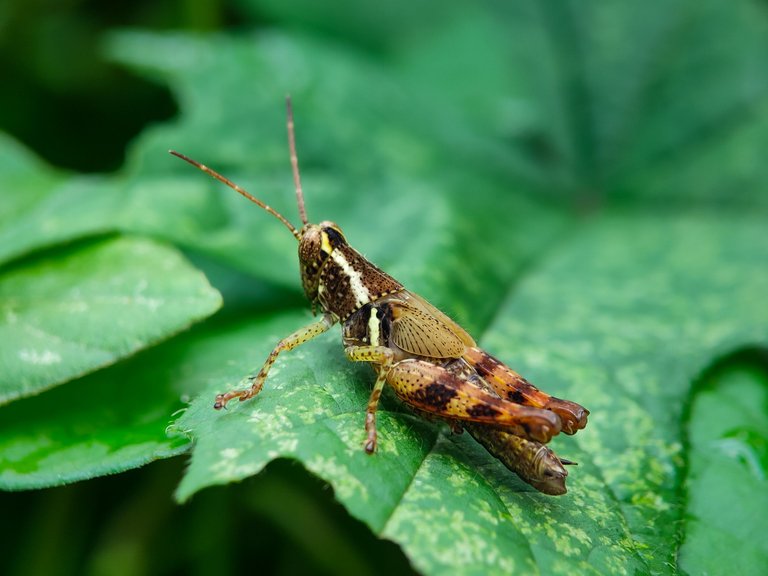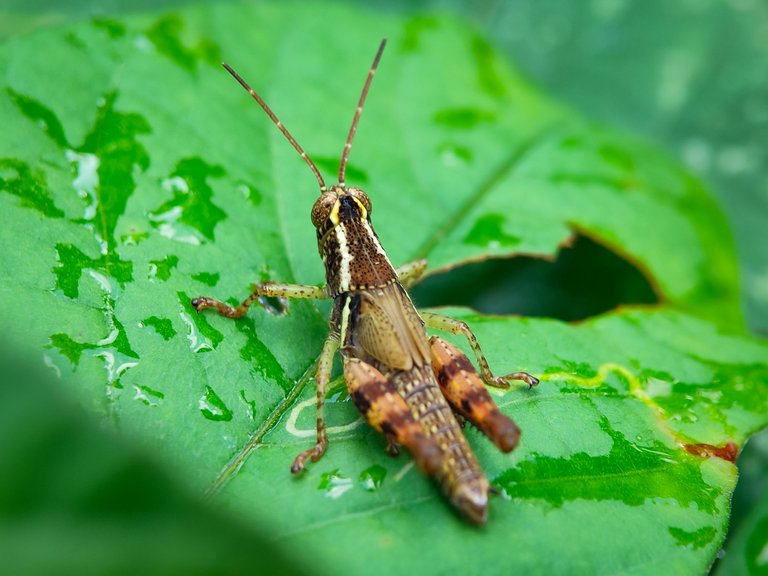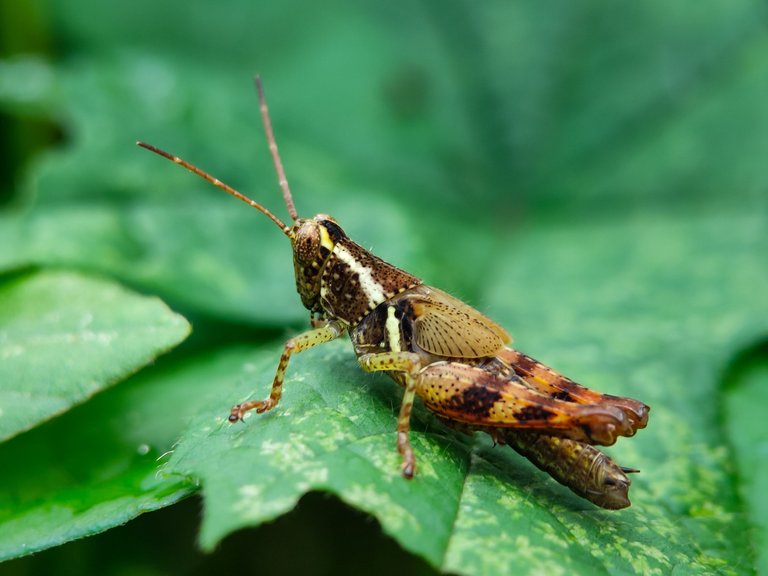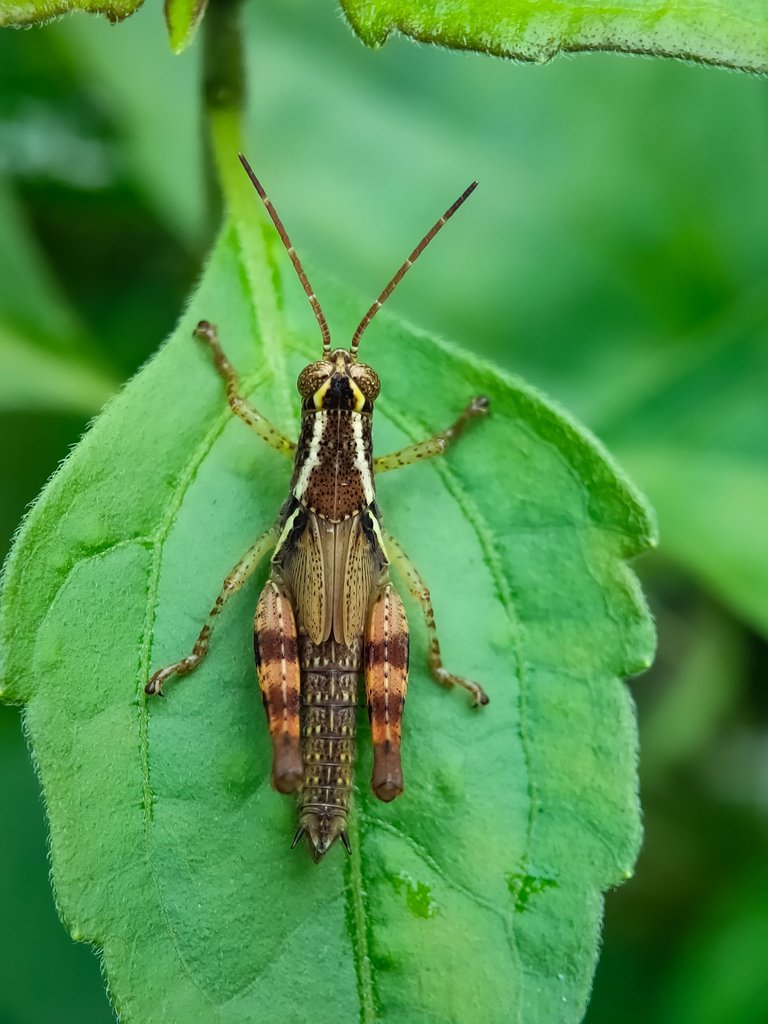 Then there are also babies of Chrysochraon grasshoppers, different from the baby grasshoppers above, this Chrysochraon grasshopper has one dominant color, which is brown. And here are some photos: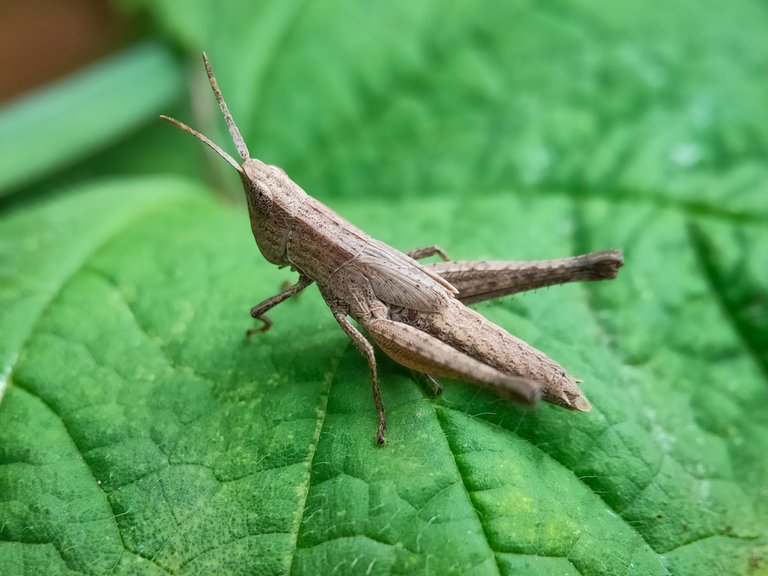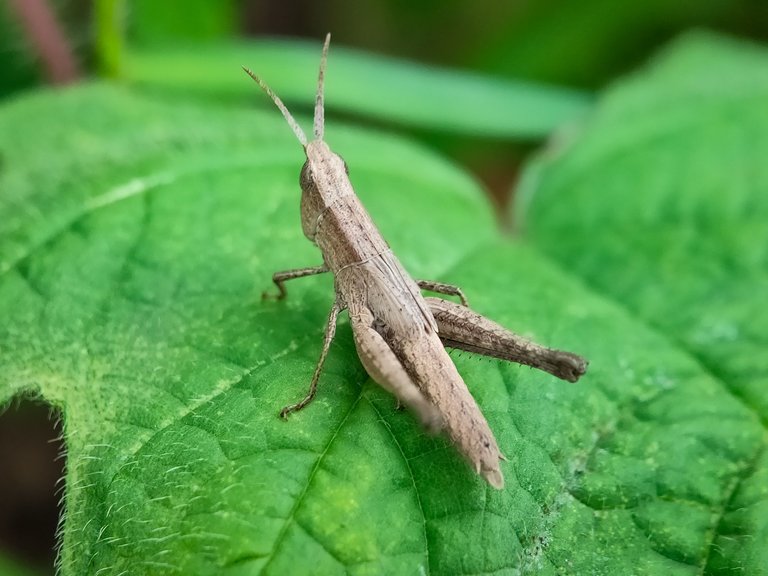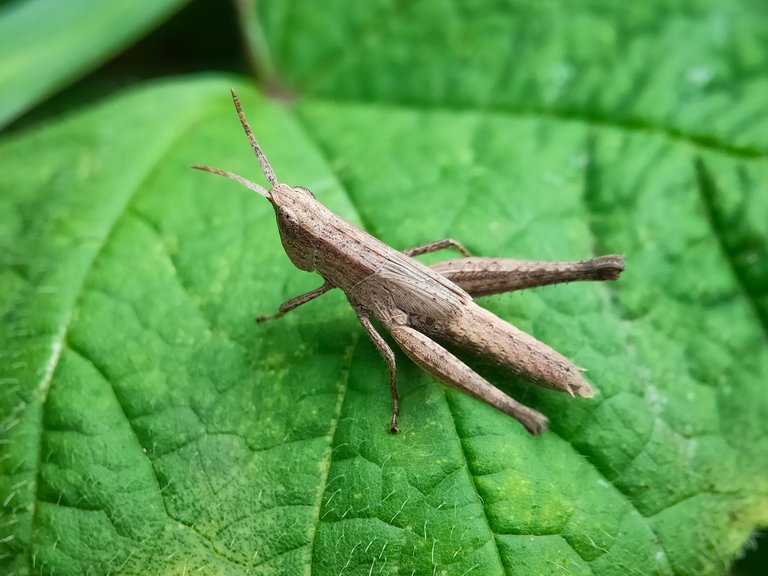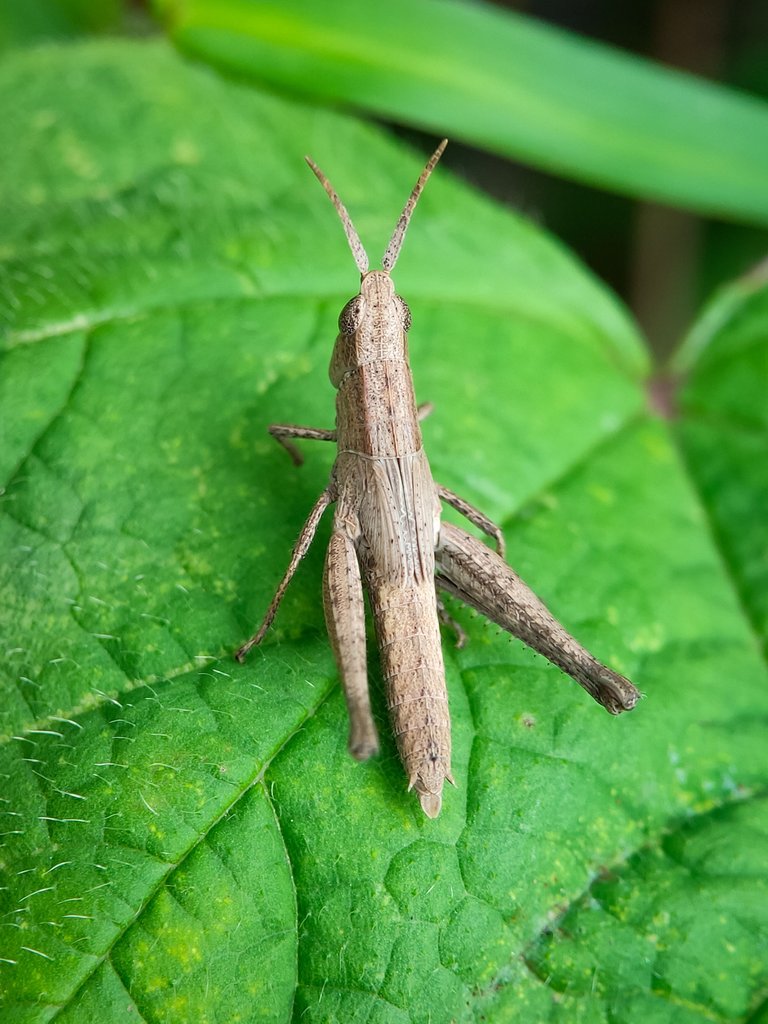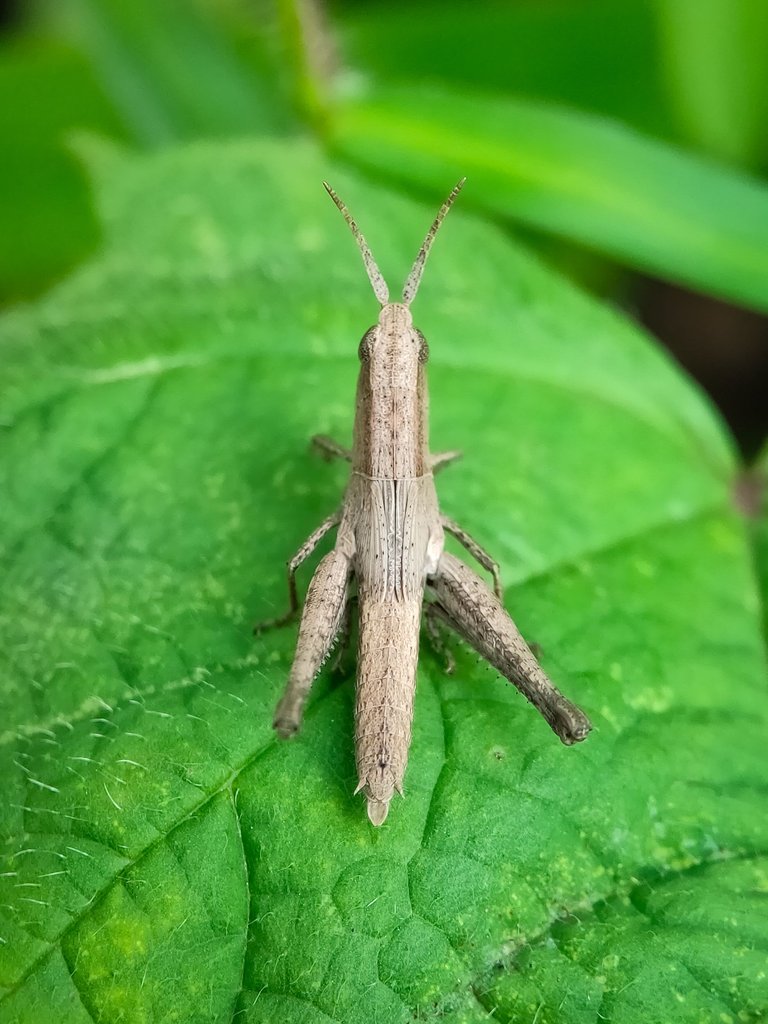 | Camera | Realme 3 Pro + Macro Lens |
| --- | --- |
| Category | Insect Photography |
| Processed | Lightroom |
| Location | Tanah Luas, Indonesia |