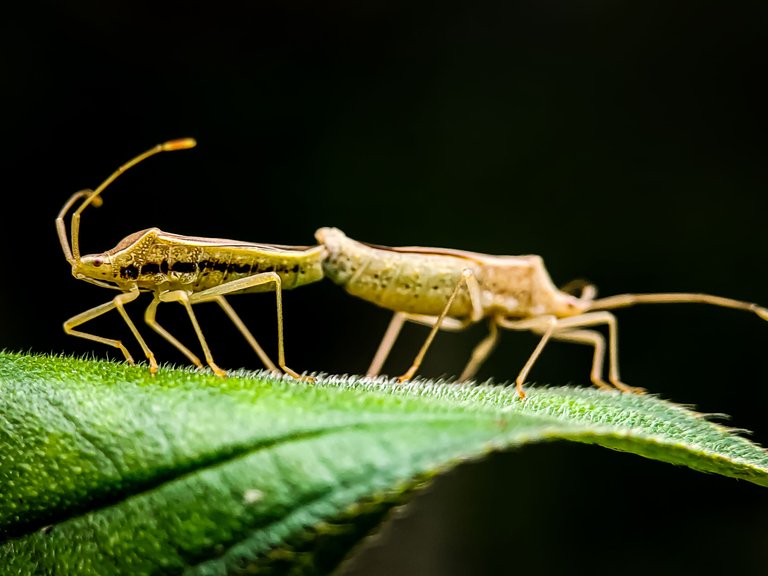 This afternoon I took the time to go to the bushes beside the river, a location where I had several times hunted insects there. But today my time to hunt was very short, about half an hour before the dark clouds came, the weather became dark with strong winds.
Due to the short time of course I couldn't get many insect species. Luckily I managed to photograph two species of insects before I rushed home afraid of the heavy rain.
The two species of insects that I mean include Leptocorisa, a genus of broad-headed insects in the Alydidae family. This insect is certainly no stranger to rice farmers around the world because it often becomes a pest that harms farmers.
Esta tarde me tomé el tiempo para ir a los arbustos al lado del río, un lugar donde varias veces había cazado insectos allí. Pero hoy mi tiempo para cazar fue muy corto, aproximadamente media hora antes de que llegaran las nubes oscuras, el clima se oscureció con fuertes vientos. Debido al poco tiempo, por supuesto no pude obtener muchas especies de insectos. Por suerte logré fotografiar dos especies de insectos antes de correr a casa asustado por la fuerte lluvia.
Las dos especies de insectos a las que me refiero incluyen Leptocorisa, un género de insectos de cabeza ancha de la familia Alydidae. Este insecto ciertamente no es extraño para los productores de arroz de todo el mundo porque a menudo se convierte en una plaga que daña a los agricultores.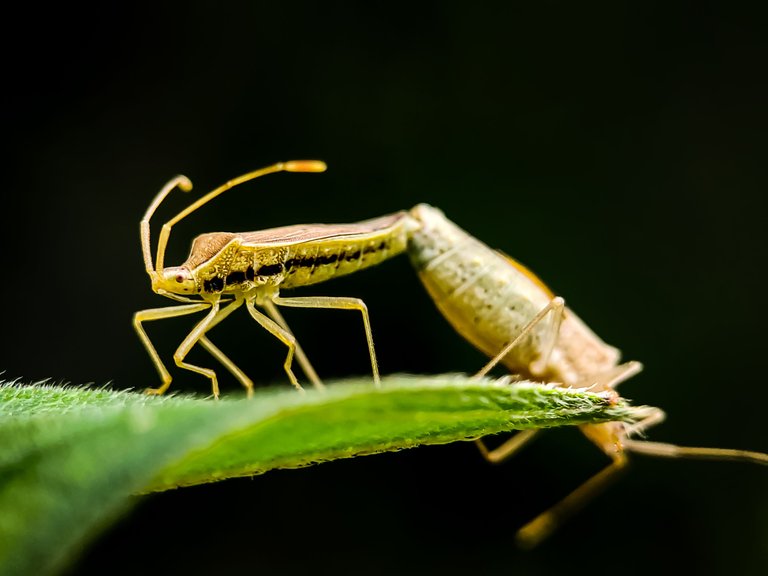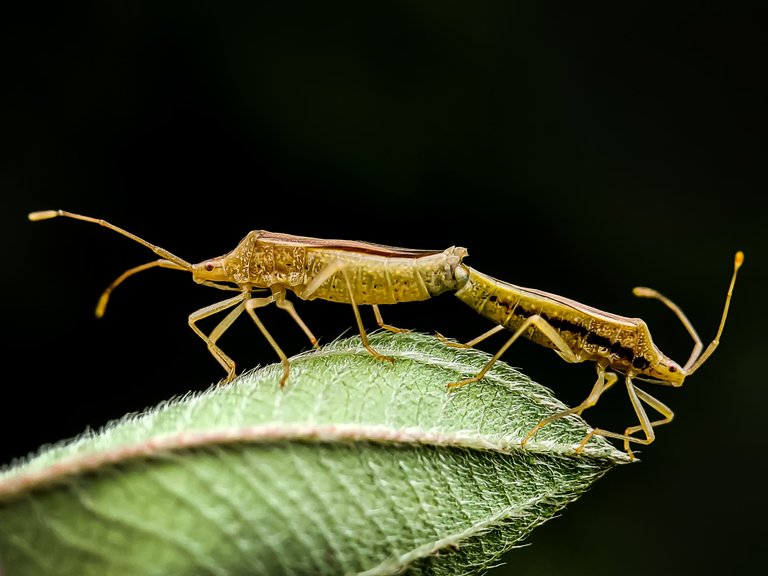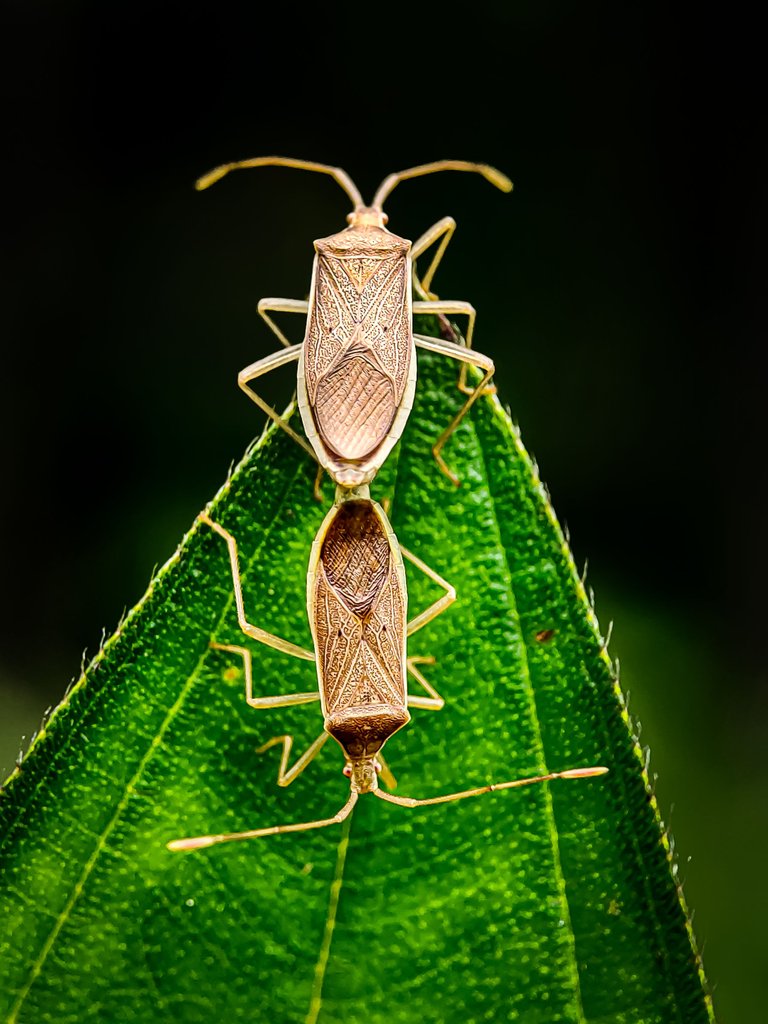 Then there are also Phasmatidae insects, or also known as "stick insects" from the order Phasmatodea. This species is easy to find in the grass and usually hangs on the grass. Here are some photos:
Luego también están los insectos Phasmatidae conocidos como "insectos palo" del orden Phasmatodea. Esta especie es fácil de encontrar en la hierba y suele colgarse de la hierba. A continuación he subido algunas fotos de insectos Phasmatidae: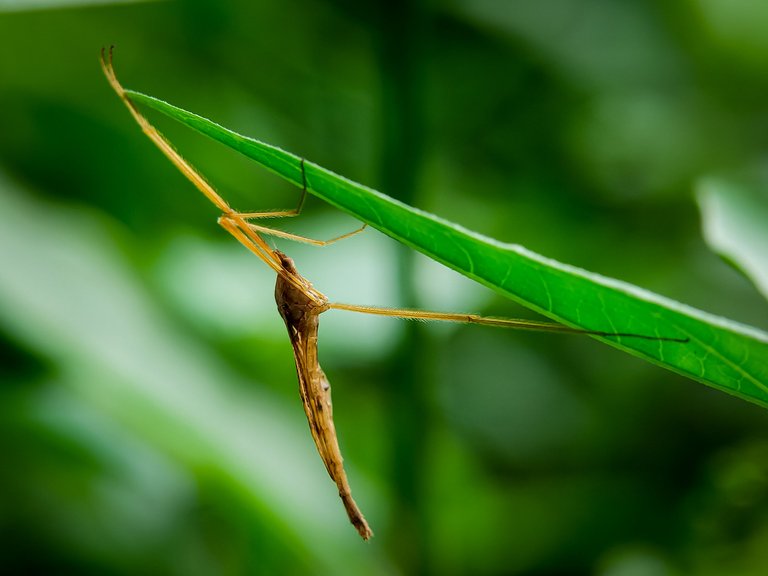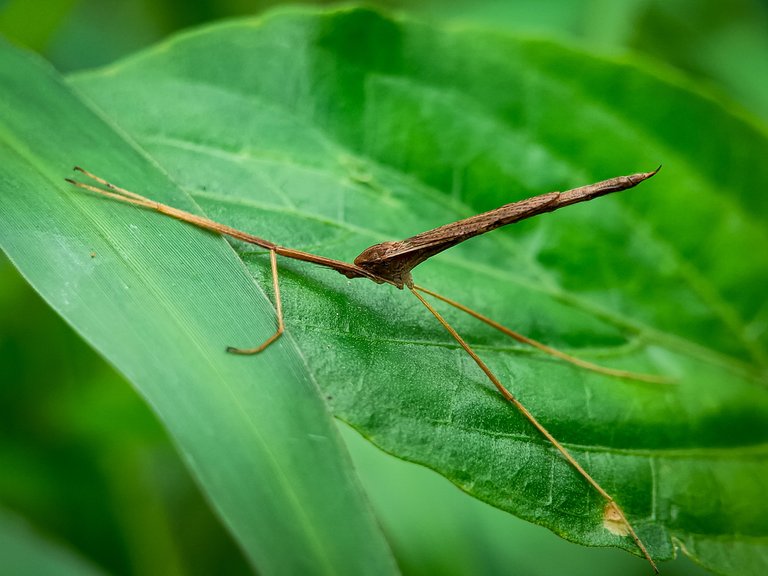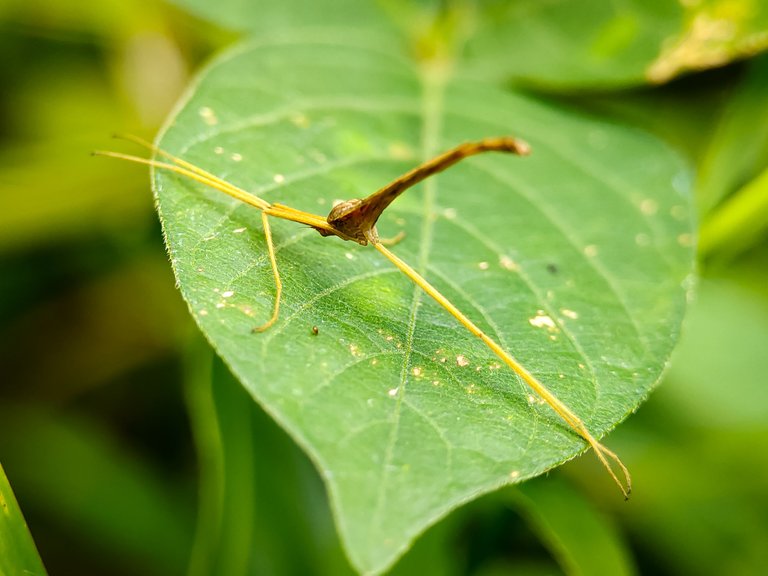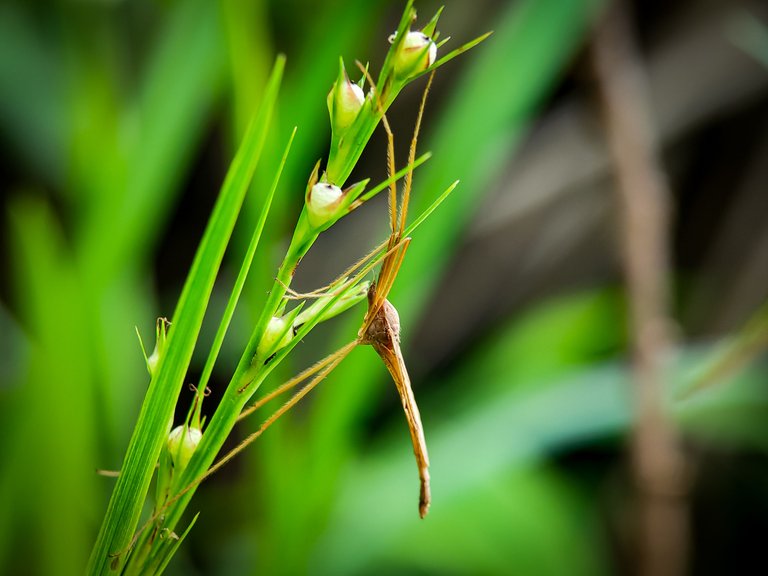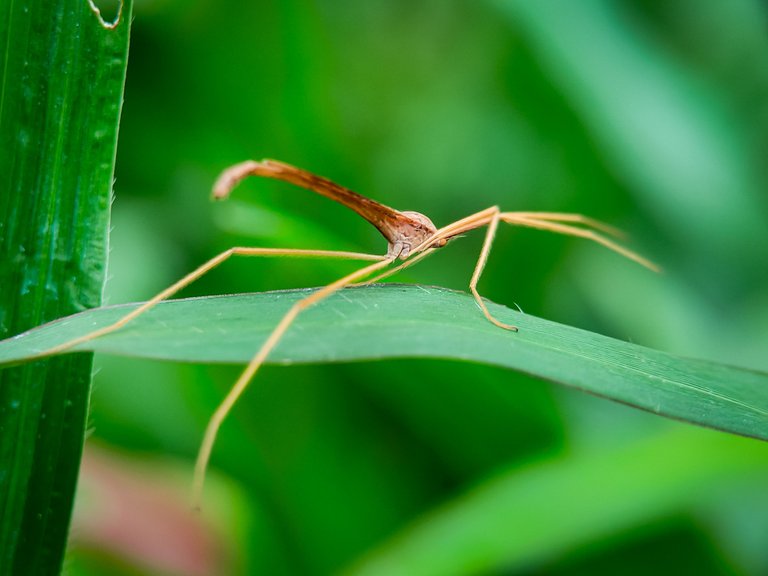 | Camera | Vivo V2040 + Macro Lens |
| --- | --- |
| Category | Insect Photography |
| Processed | Lightroom |
| Location | Cot Meurebo |