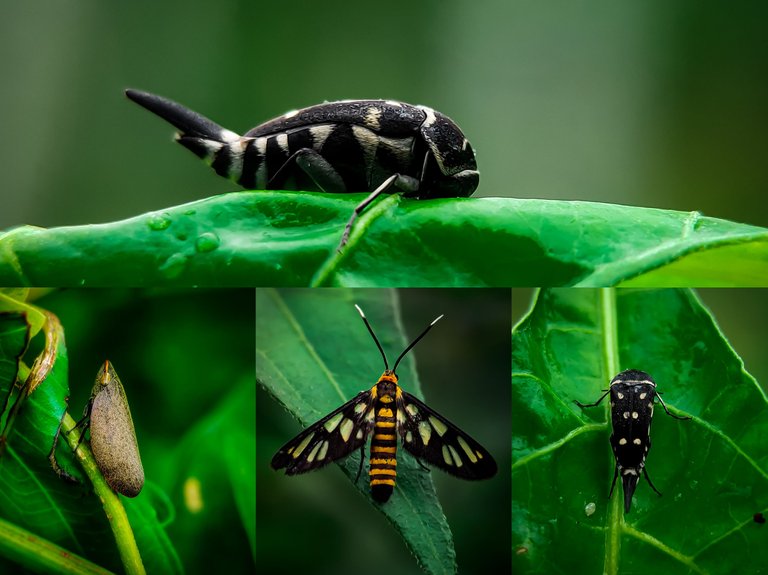 Hello Amazing Nature Lover
Happy Weekend..
Since today is Sunday I took the time to hunt insects. The hunting location that I am going to is not too far from where I live. The location is an organic chili plantation area. The reason I chose this location was none other than because I had never visited this location before, so of course I hoped to be able to find insect species that I had never found in other locations that I had previously visited to hunt insects.
And sure enough, of the 3 insect species that I managed to photograph, there were two species that I had never found before. The first is the genus of leafhoppers with the Latin name Fieberiella from the Cicadellidae family. The planthopper genus that I found has a dominant color of brown. And this is of course the first time I've come across leafhoppers with this color, because the ones I've seen before are blue and white.
Como hoy es domingo me tomé el tiempo para cazar insectos. El lugar de caza al que voy no está muy lejos de donde vivo. La ubicación es un área de plantación de chile orgánico. La razón por la que elegí este lugar no fue otra que porque nunca antes había visitado este lugar, por lo que, por supuesto, esperaba poder encontrar especies de insectos que nunca había encontrado en otros lugares que había visitado anteriormente para cazar insectos.
Y resulta que, de las 3 especies de insectos que logré fotografiar, hay dos especies que nunca antes había visto. El primero es un género chicharritas con el nombre latino Fieberiella de la familia Cicadellidae. El género chicharritas que encontré esta vez tiene un color marrón dominante. Y esta es, por supuesto, la primera vez que me encuentro con un francotirador de este color, porque los que he visto antes son azules y blancos.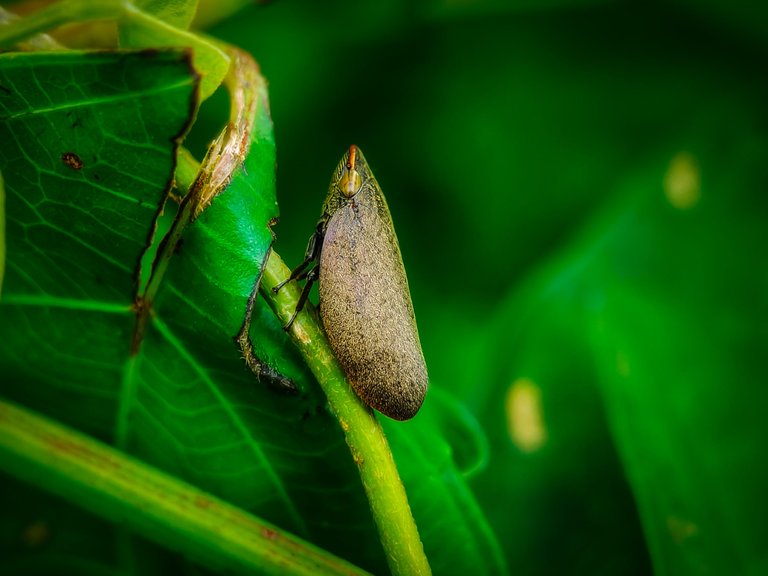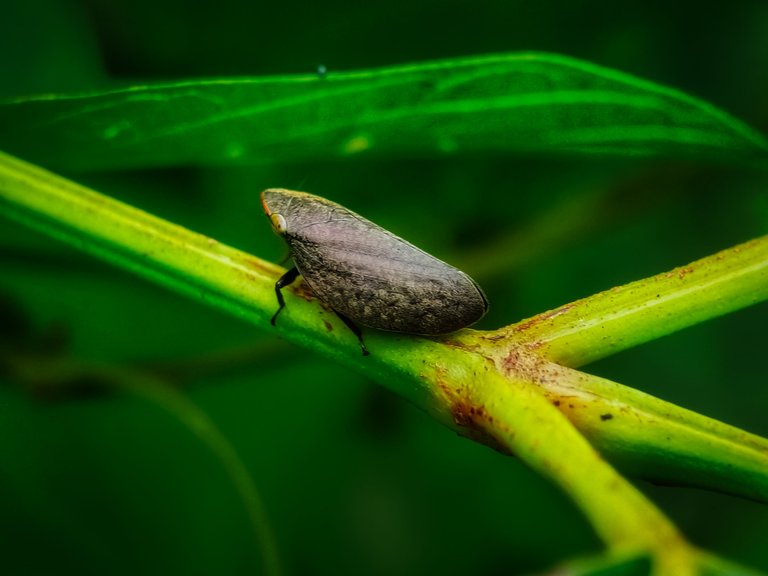 Then there is also a species of beetle with the Latin name Mordella from the Mordellidae family. And it can be seen from some of the photos that I have uploaded below if this beetle is standing on a chili leaf. Characteristically this beetle has a black color with several colors or white dots on the body. And its pointed tail towering upwards is also its trademark.
Luego también hay una especie de escarabajo con el nombre latino Mordella de la familia Mordellidae. Y se puede ver en algunas de las fotos que he subido a continuación si este escarabajo está parado sobre una hoja de chile. Característicamente este escarabajo tiene un color negro con varios colores o puntos blancos en el cuerpo. Y su cola puntiaguda que se eleva hacia arriba también es su marca registrada.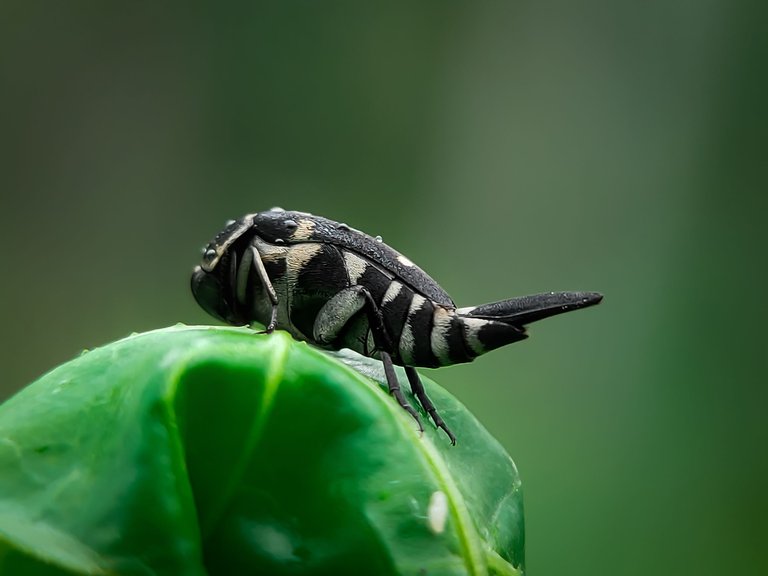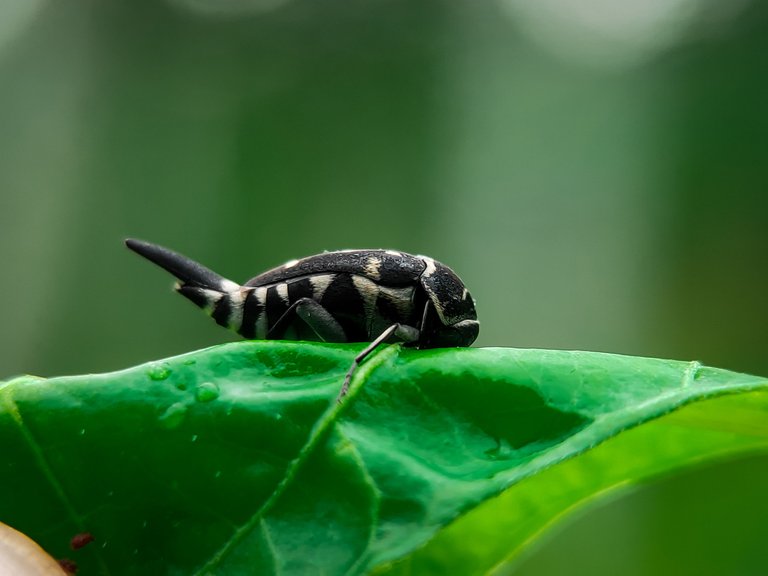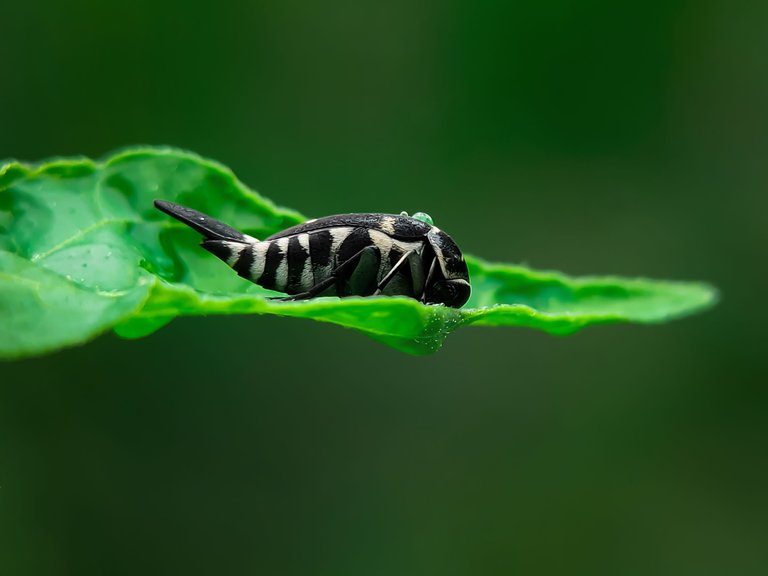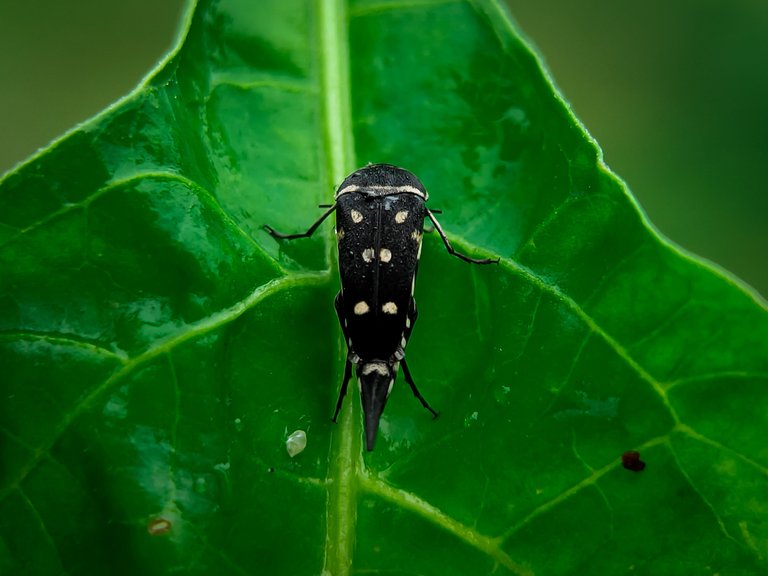 And in the last photo there is a species of moth named Latin Eressa pleurosticta, this small moth has two antennae and the color of its eyes is black like its body color, and the combination of yellow circles around its abdomen and wings makes this moth look more elegant.
Y en la última foto hay una especie de polilla llamada en latín Eressa pleurosticta, esta pequeña polilla tiene dos antenas y el color de sus ojos es negro como el color de su cuerpo, y la combinación de círculos amarillos alrededor de su abdomen y alas hace que esta polilla parezca mas elegante.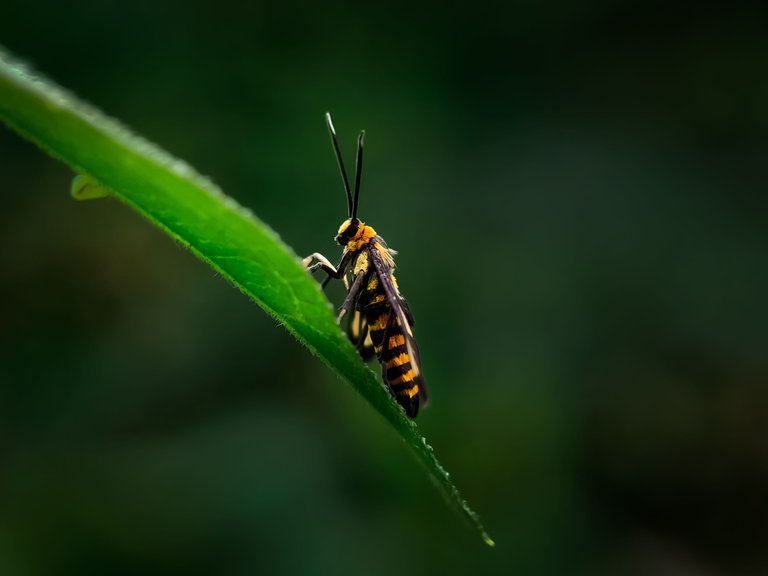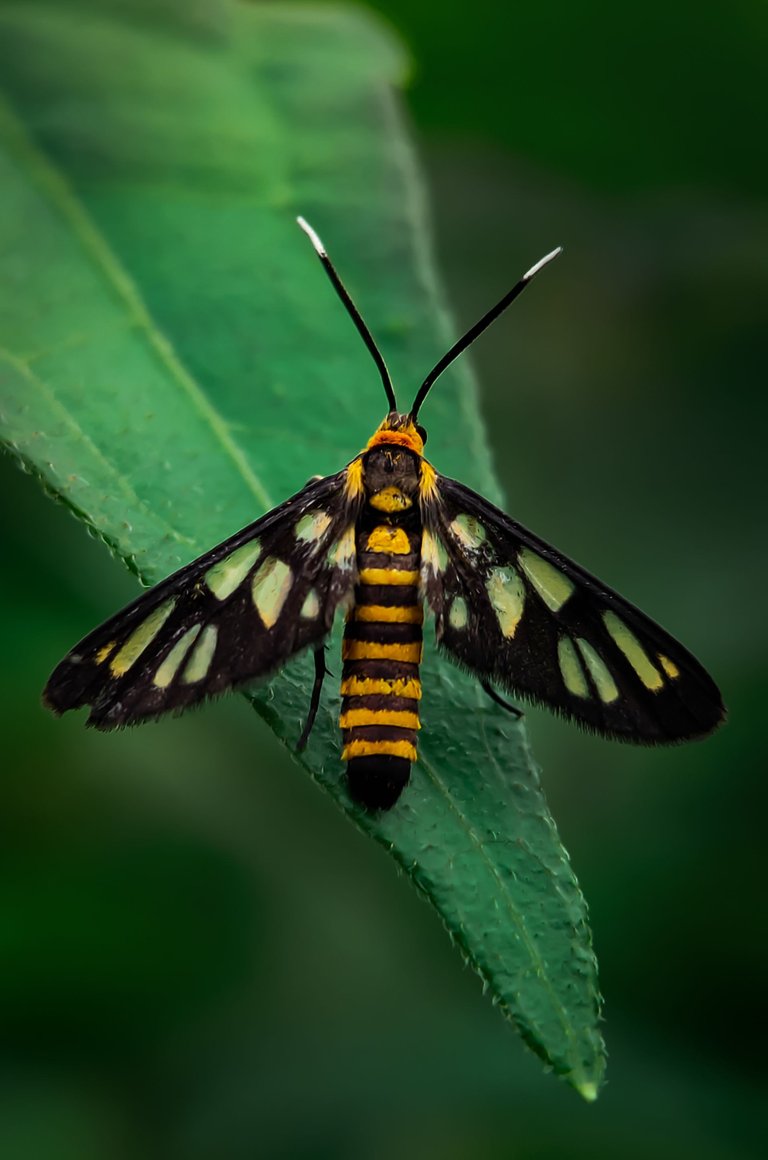 | Camera | Realme 3 Pro + Macro Lens |
| --- | --- |
| Category | Insect Photography |
| Processed | Lightroom |