Here I share with the #AmazingNature community some macro images. These photos were taken at Lhokseumawe, Aceh, in the middle of June of this year.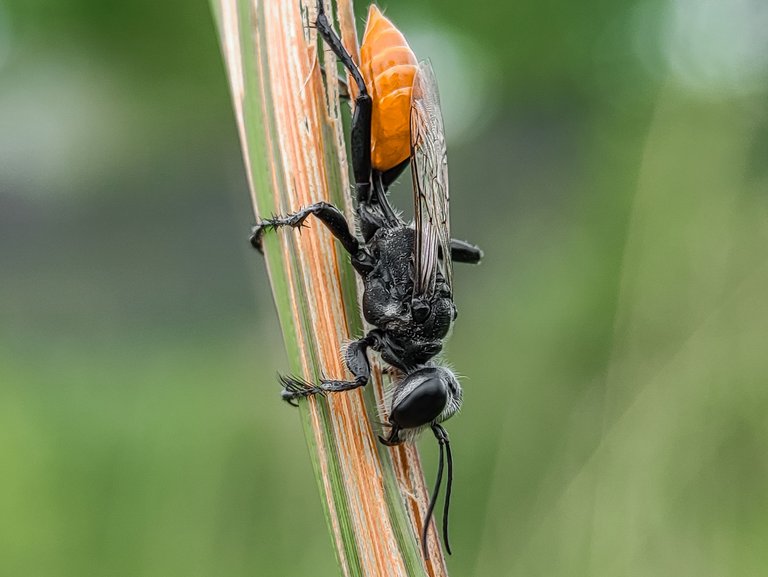 Prionyx parkeri belongs to the family Sphecidae. This species is known as the "thread-waisted wasp" because of the thin, thread-like base of the wasp's abdomen.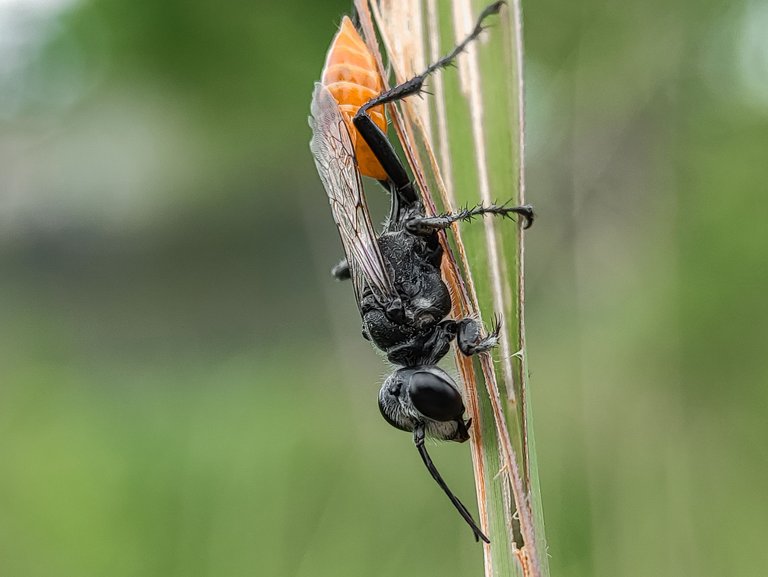 The wasp's physique is described as having a black thorax with fine, short hair; black spiked legs with claws; shining black compound eyes; a head and neck covered in white feathers; and an orange abdomen. The wasp tends to live solitary and nests on the ground.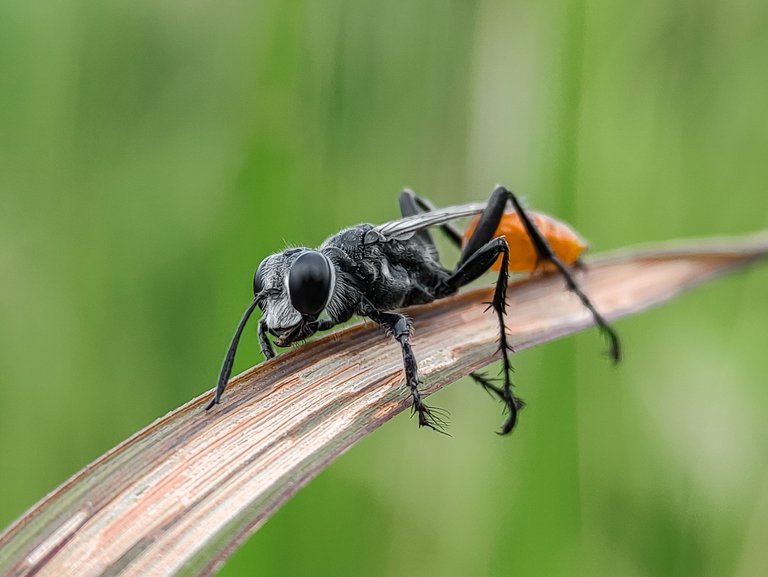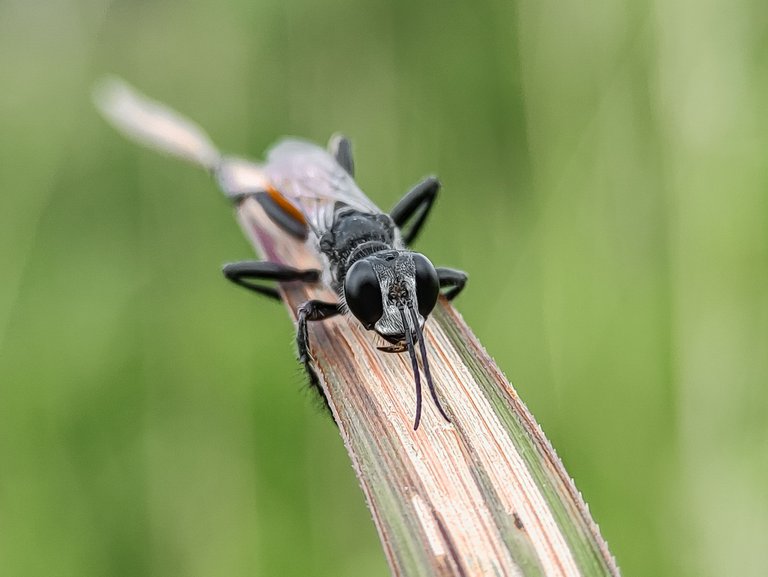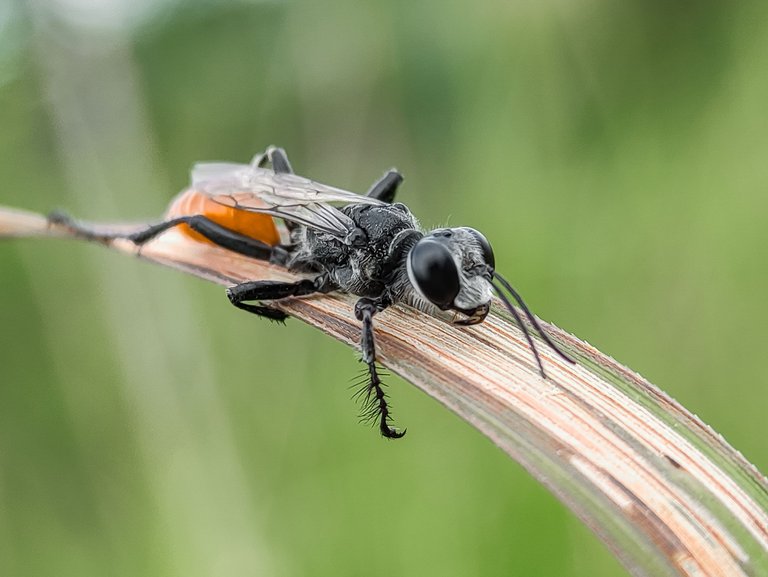 I think this species bears little resemblance to the leafcutting bee because I frequently observe the wasp nibbling on grass stalks in fields where flower nectar is the primary food source for wasps.
---
All of the images here are my own work, taken with Xiaomi POCO NFC smartphone and an assembled external macro lens.