Here, I share some macro images with the #AmazingNature community.
A jumper spider leaps and ambushes a fly. My hypothesis is that this spider belongs to the Salticus genus.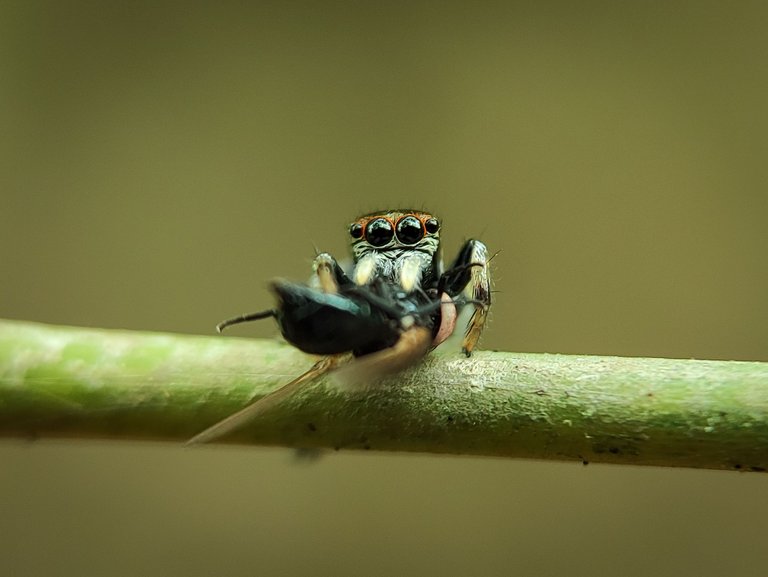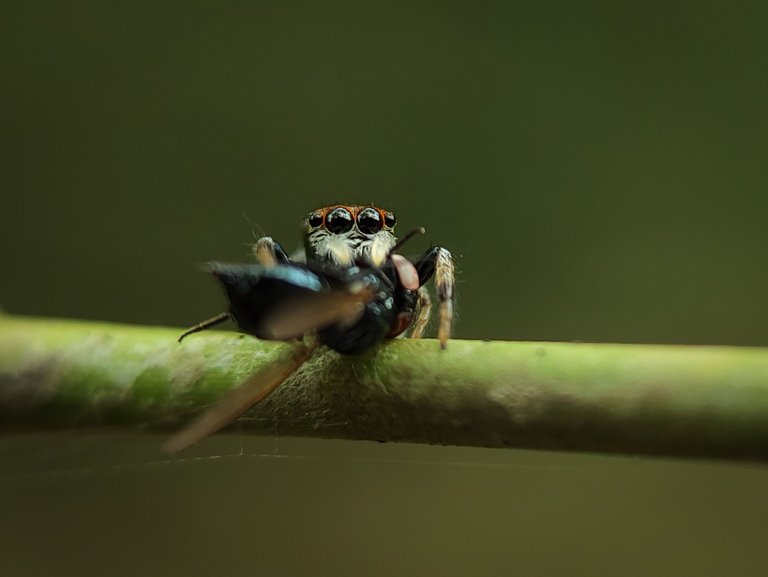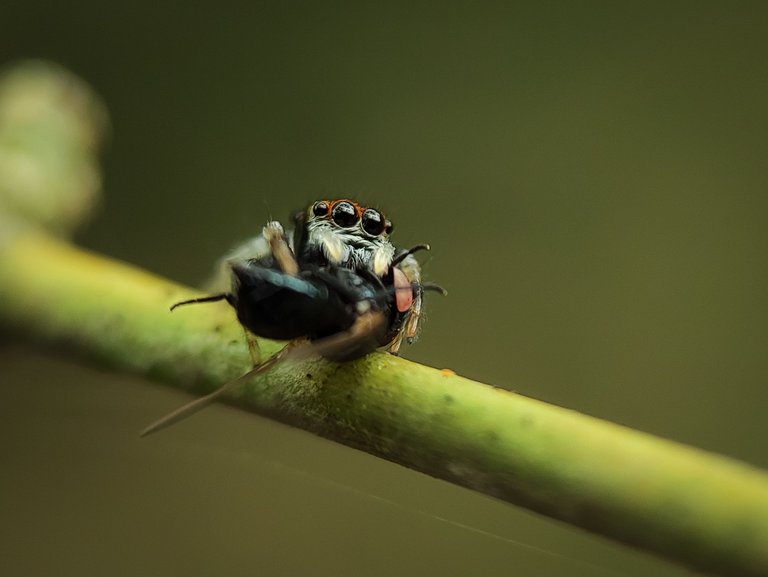 The spider has a black abdomen with white bands that mimic a zebra but it was quite agile and aggressive, so I was unable to capture the abdomen. Between the eyes, the face has orange bands, and the jaw and a pair of pedipalps are covered with white hair.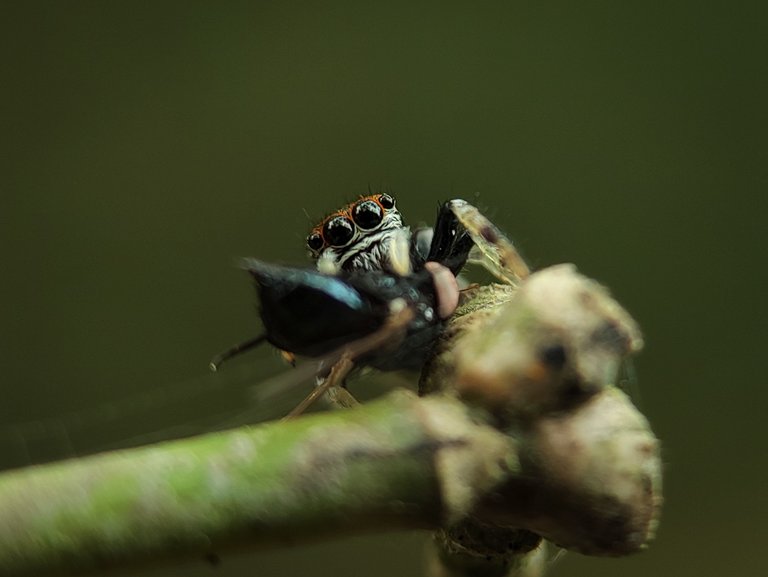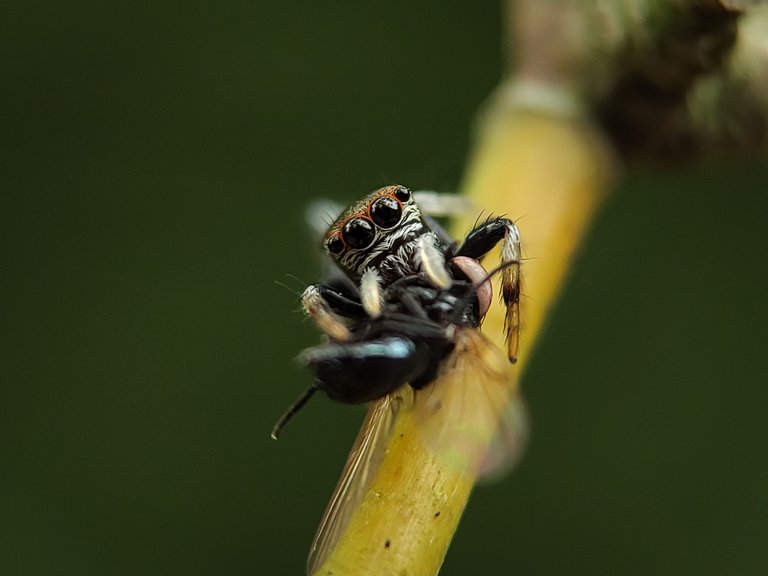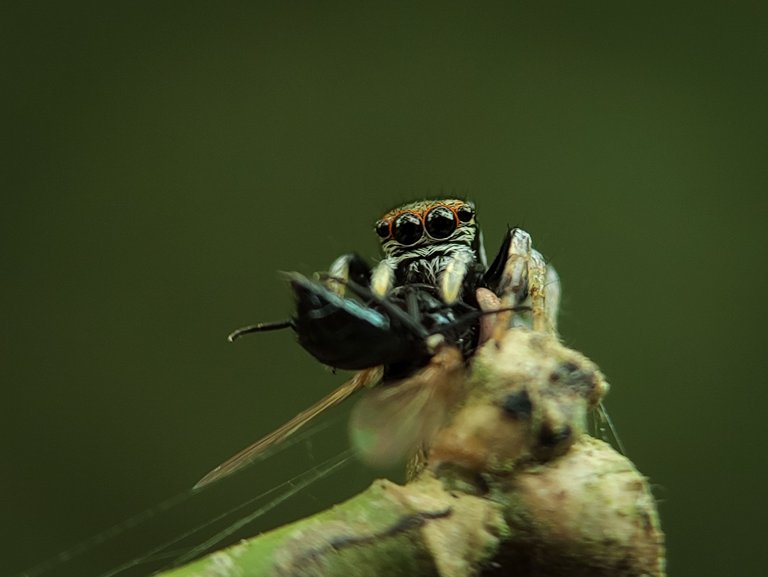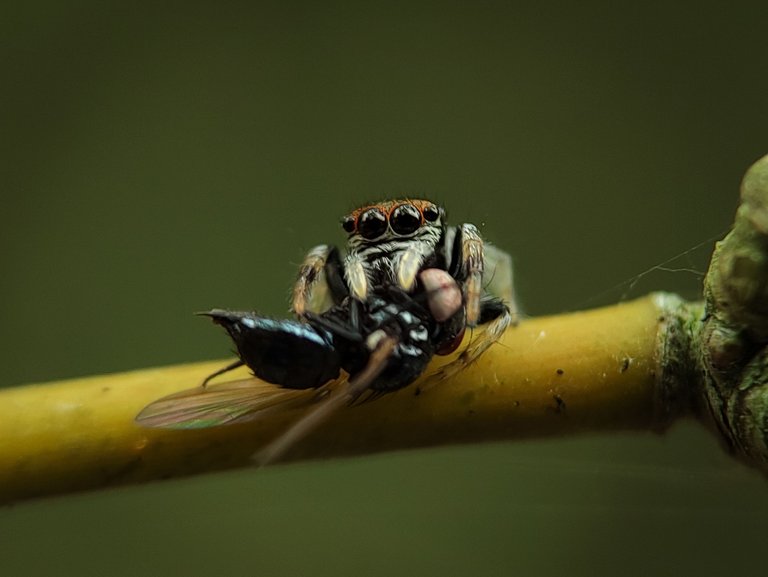 How long can a spider consume its prey before leaving no trace? In my opinion, it should just take a few minutes with such a small prey item.
---
All of the images here are my own work, taken with Xiaomi POCO NFC smartphone and an assembled external macro lens.