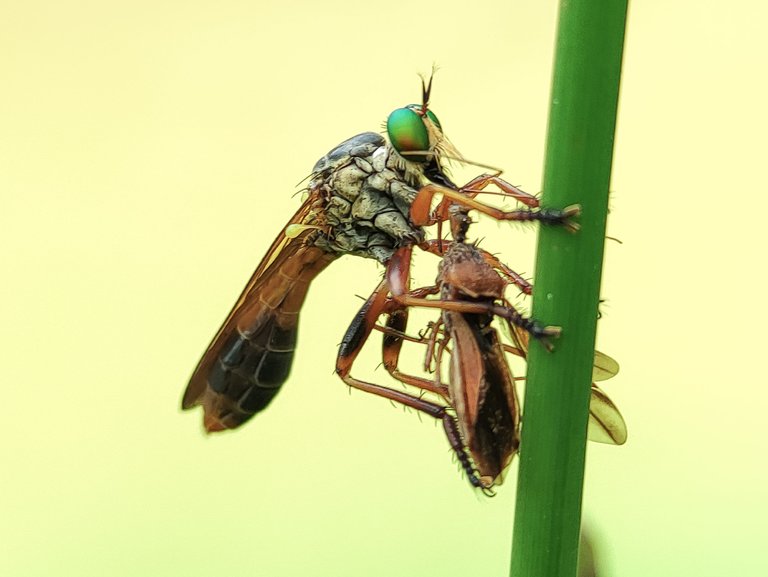 Robber fly (Michotamia aurata) kill an assassin bug
---
The family Asilidae, which belongs to the order Diptera, is referred to as robber flies or assassin flies. The Asilidae family is widely distributed in different parts of the world with an estimated 7000 species that have been described by entomologists.
Michotamia aurata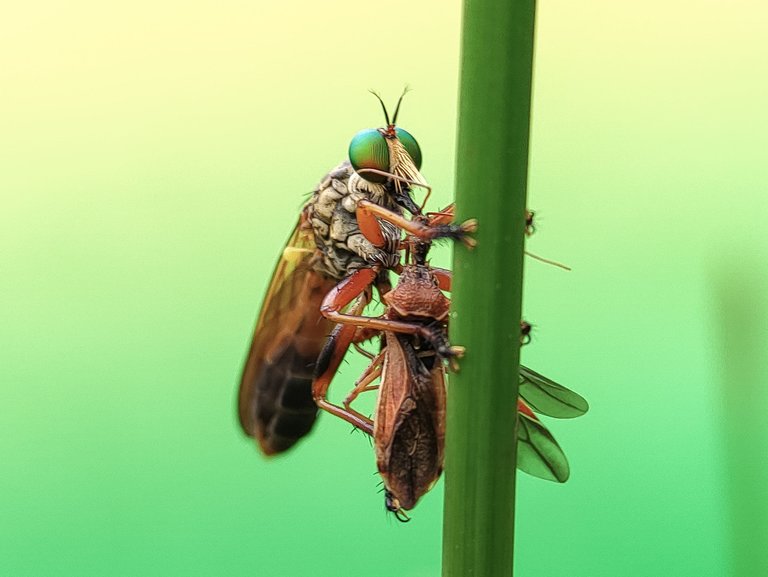 Although there are minor variances in size and color, almost all species in the Asilidae family are muscular and robust, have a lot of hair around the neck, an elongated abdomen, and spiky legs with extremely strong grips.
---
Machimus arthriticus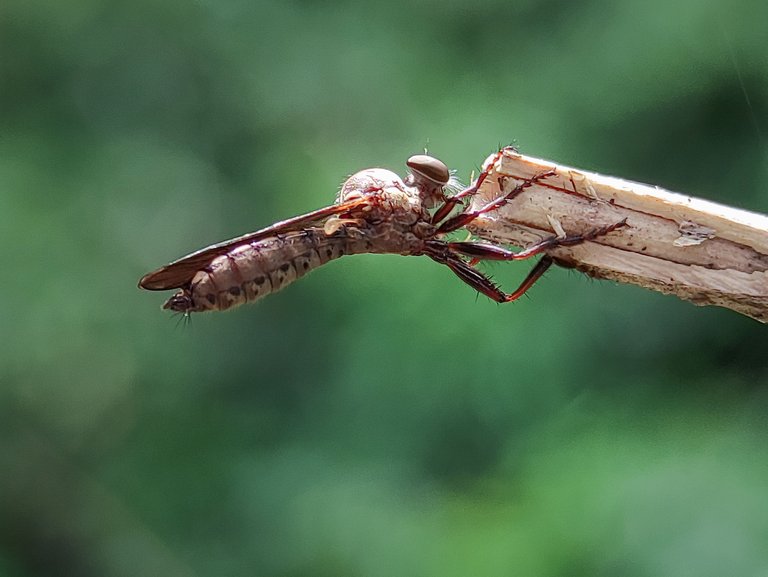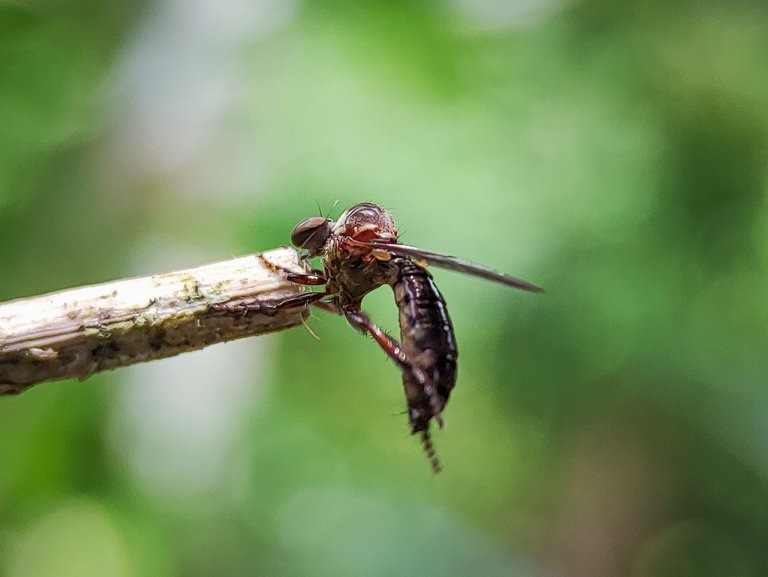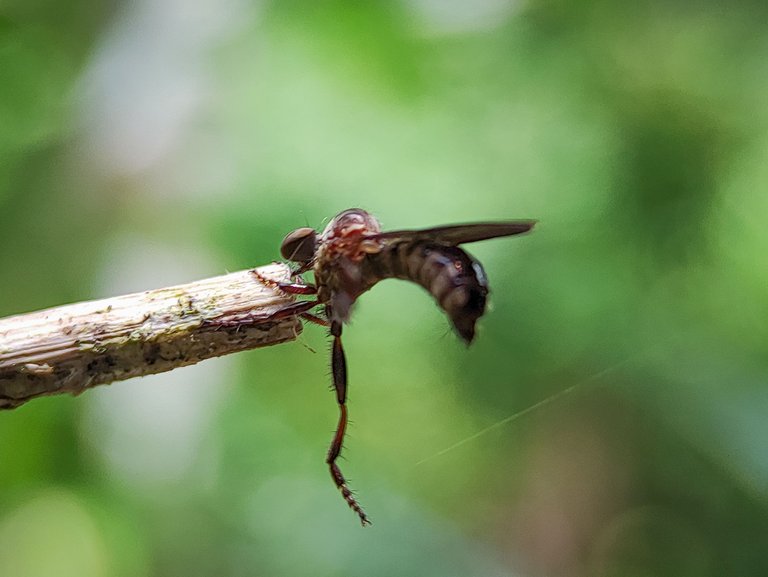 ---
The common name "robber fly" refers to their predatory aggressive behavior. Robber flies typically kill their prey using their short, sturdy proboscis, in contrast to other predatory insects that do it with their strong jaws.
Ommatius tibialis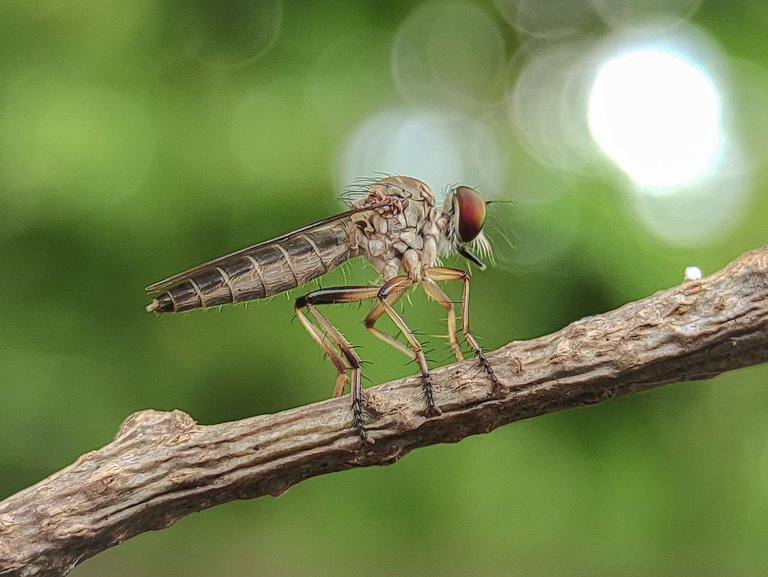 The proboscis can even spear a grasshopper or wasp that is much larger than them with a sharp sucking hypopharynx. And, astonishingly, they surprise prey and pounce while in flight.
---
All of the images here are my own work, taken with Xiaomi POCO NFC smartphone and an assembled external macro lens.