I noticed a female striped lynx spider in my garden a few days ago. According to the findings of a search on an entomology and nematology website, this species is known by the scientific name Oxyopes salticus (Hentz, 1845).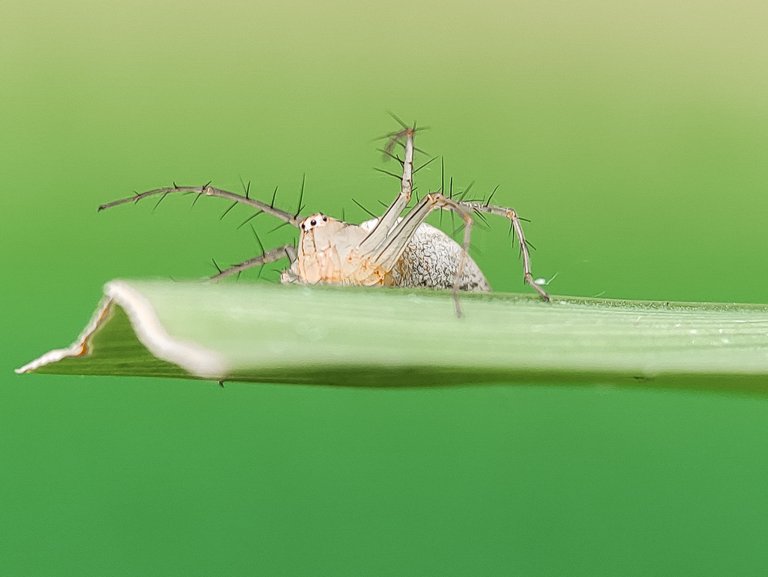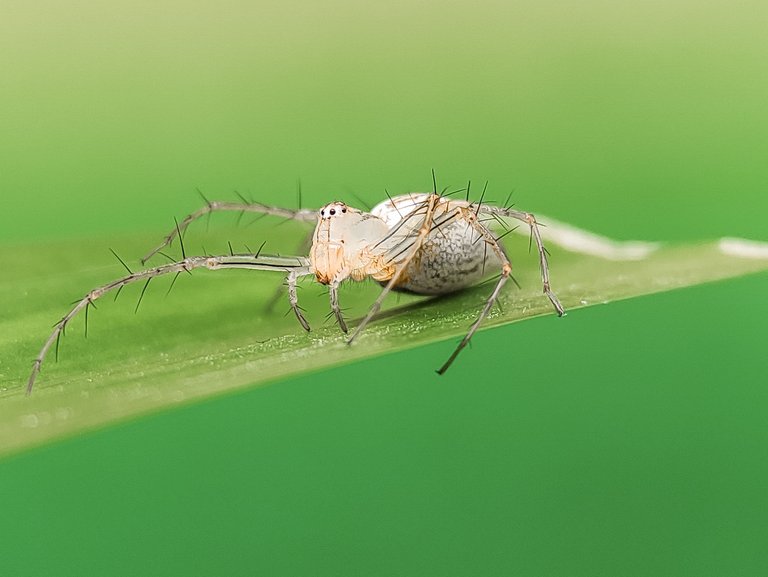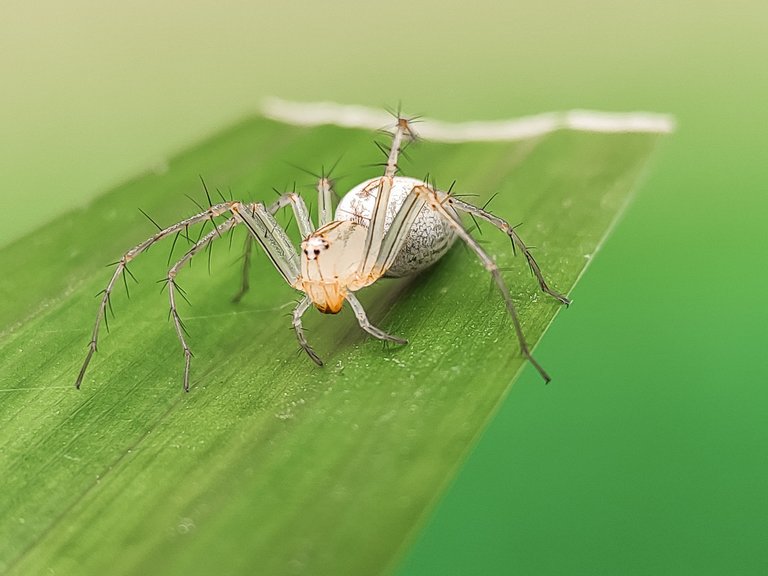 The lynx spider is small and has a translucent light brown with long prickly legs. As is typical of several arthropods, the spider also contains a pair of pedipalps between its jaws.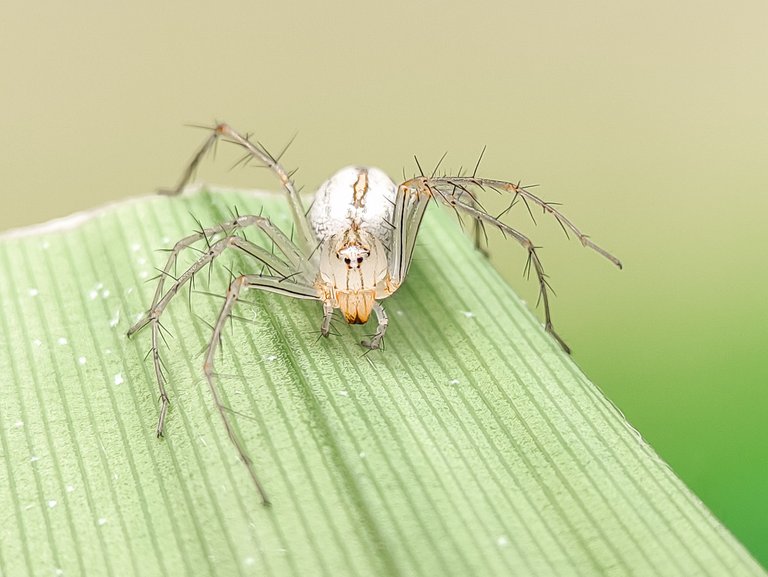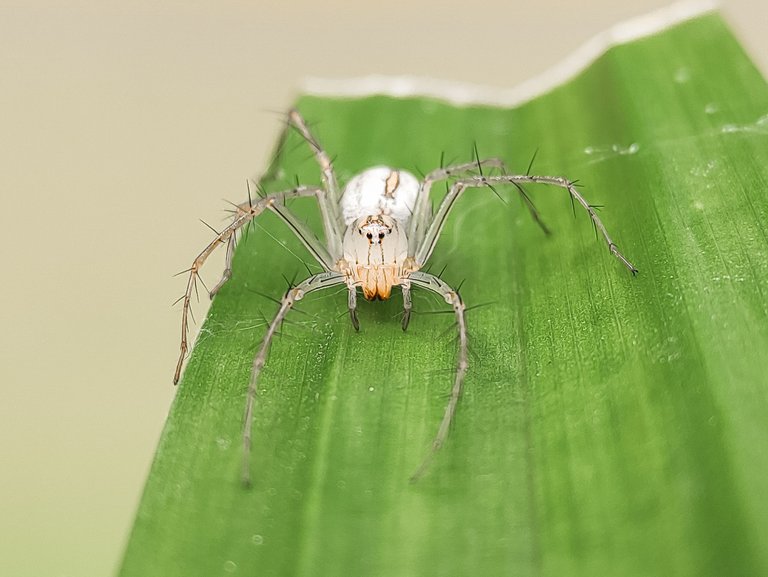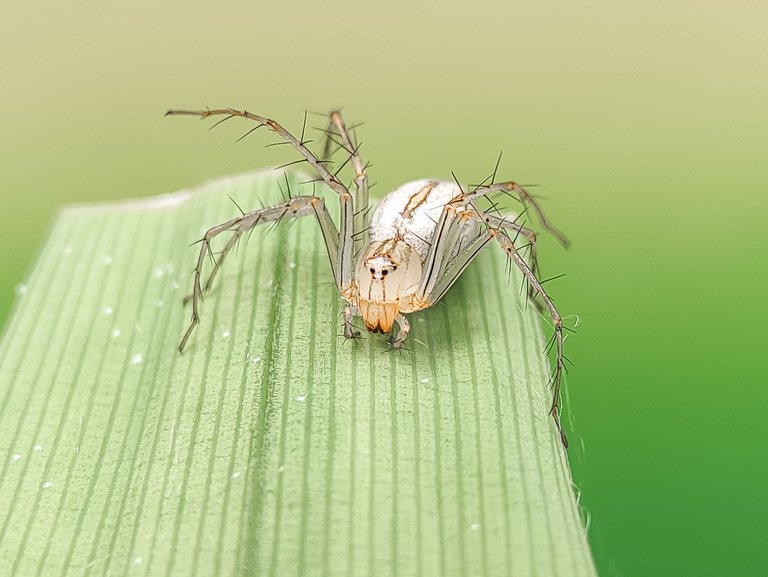 The female has a larger abdomen than the male, but on the other hand, the female has a pair of pedipalps that are significantly smaller than the male. This is where the physical distinctions between males and females are found.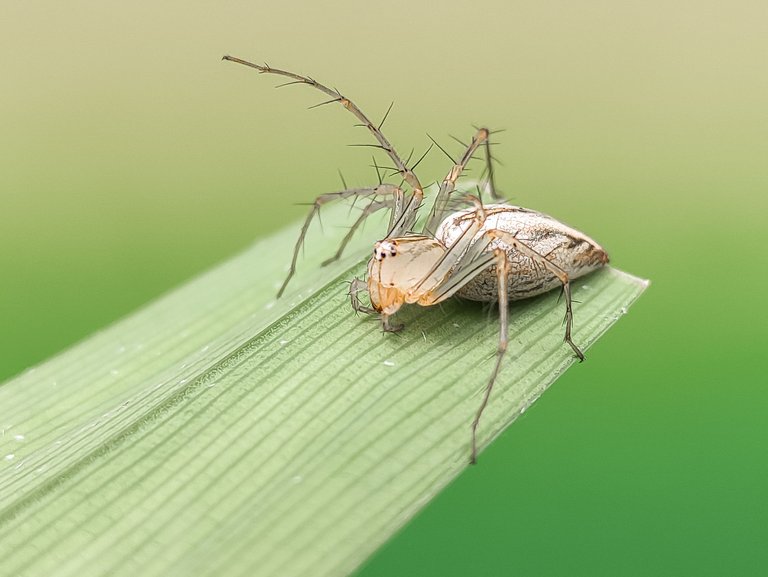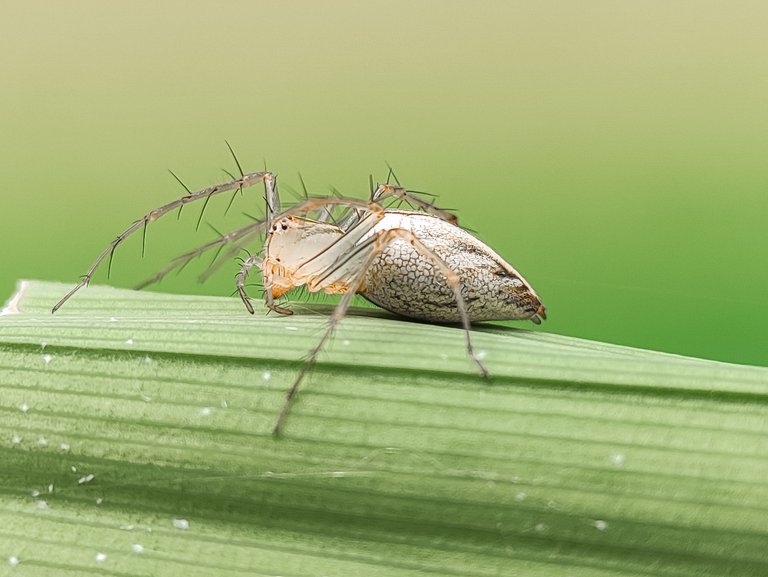 Despite not belonging to the family Salticidae , the lynx spider may jump just as quickly as a jumping spider.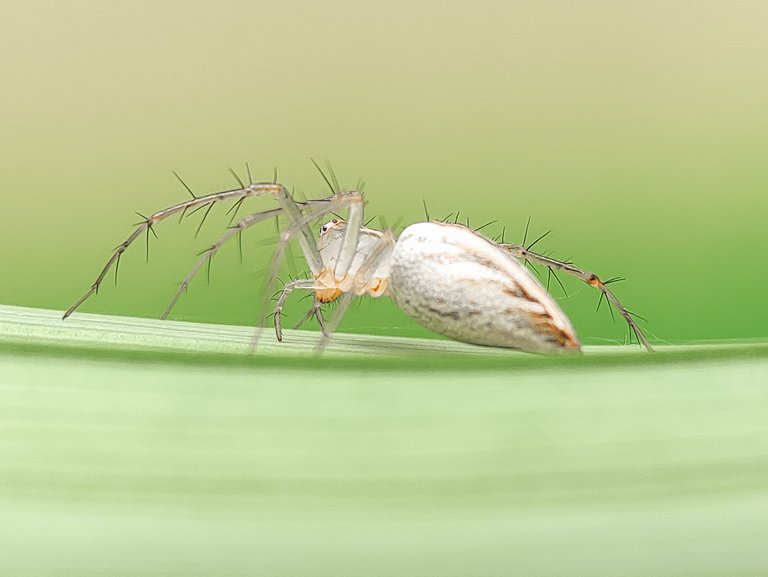 Lynx spiders, like the other Arachnida species, are fearsome predators that feed on a variety of insect prey. This spider makes its home and hunting grounds inside the pandanus thicket in my garden.
---
All of the images here are my own work, taken with Xiaomi POCO NFC smartphone and an assembled external macro lens.