These macro shots were taken a few days ago with a smartphone camera.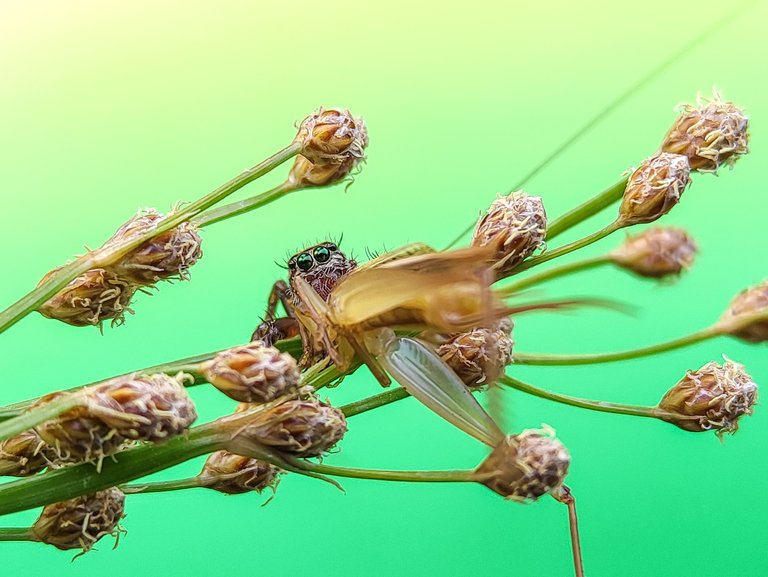 I witnessed a "bloodbath" on the wind-swaying grass. I took a leisurely stride just before that, my hands brushing the grass that had grown to the height of my knees.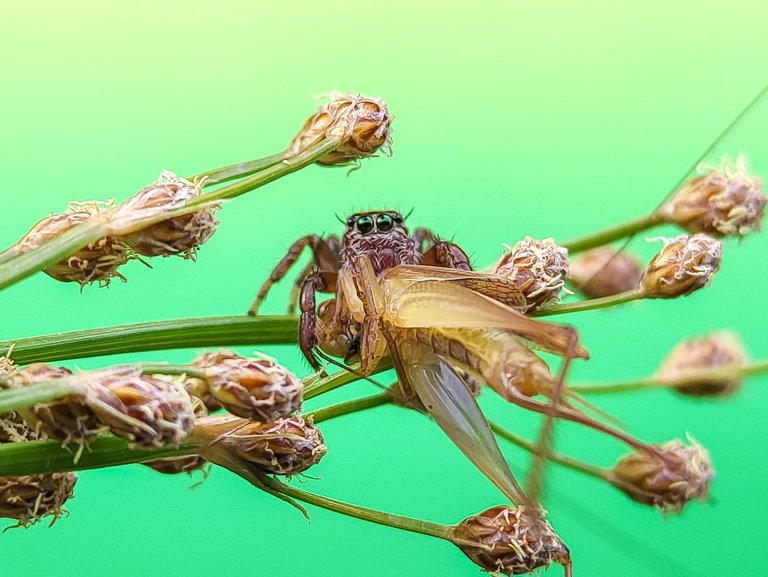 A lot of insects were seen flying around in order to avoid the giant in front of them. It appears that a bush cricket (Tettigoniidae sp.) that was also attempting to evade me landed in the wrong place.
A jumping spider (Salticidae sp.) was there, which had probably been camouflaging in the grass to watch for prey to perch.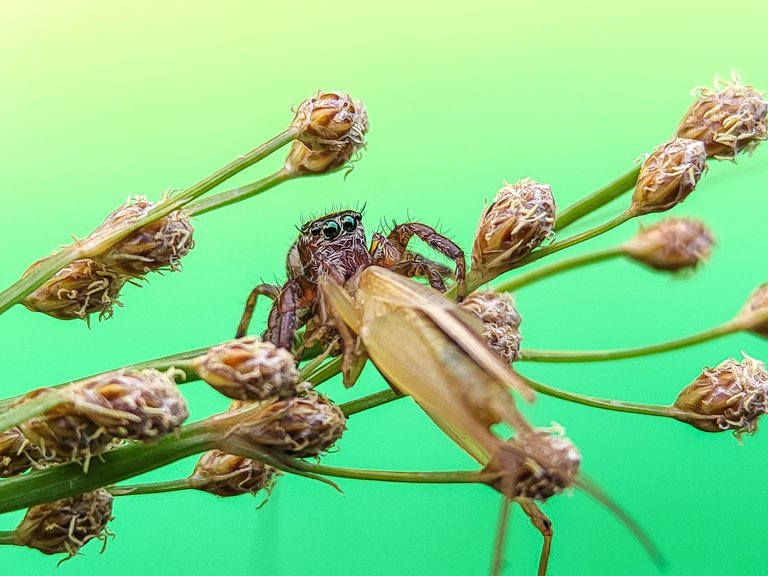 The bush cricket soon had the dreadful misfortune of being caught by a jumping spider and ended up in the jaws of the little predator.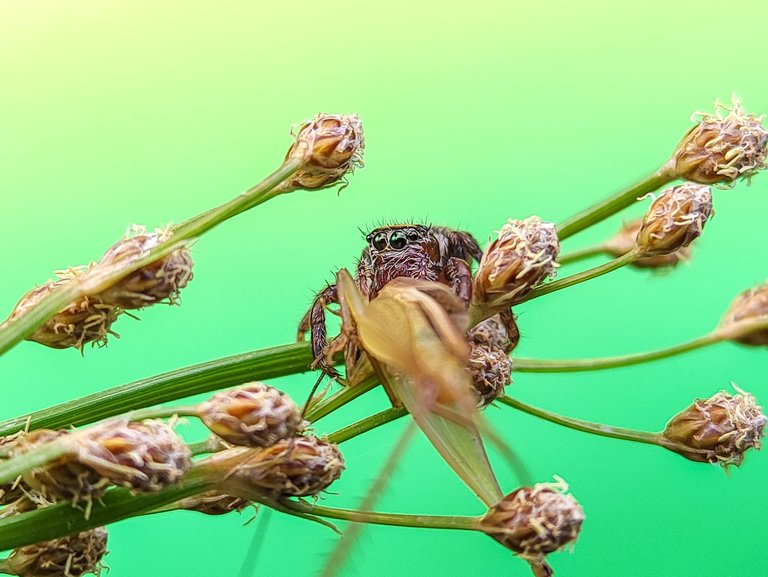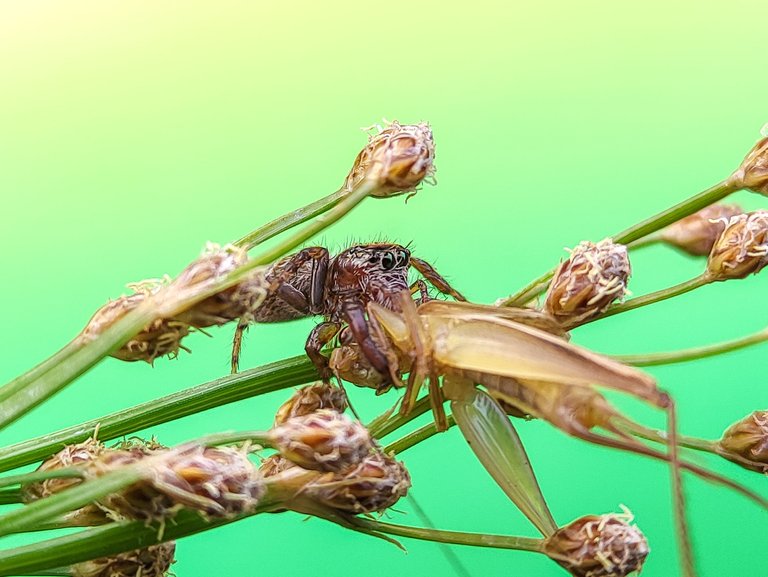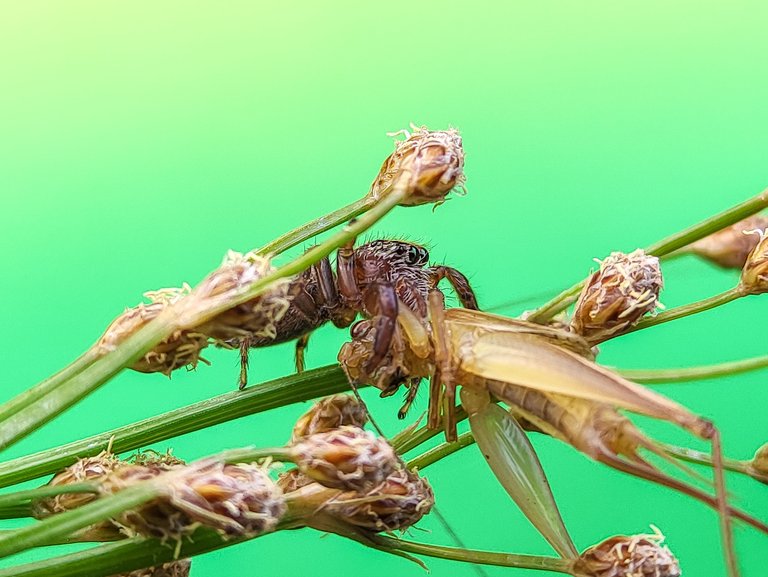 Oh, poor thing! Instead of escaping danger, it finds a new threat by becoming the jumping spider's prey. 😔
---
All of the images here are my own work, taken with Xiaomi POCO NFC smartphone and an assembled external macro lens.