A tree trunk can be compared to a communal apartment where, in a small, closed space, people must coexist.
But, unlike people who often come into conflict with each other, apparently, they are prevented from living peacefully by the brain, eyes, arms, legs, body, various microorganisms peacefully coexist on the trunk of a tree.
For example, in this photograph we see we see two species of lichens, Xanthoria elegans and Xanthoria parietina, which coexist peacefully.
Yes, this does not make the tree feel better, lichens oppress it and are a sign of drafts and excessive moisture.
The copper color was given to the tree by Xanthoria elegans, and the bright green color was given to us by the lichen Xanthoria parietina.
Biodiversity paints vivid pictures for us and will allow us to know the world around us better.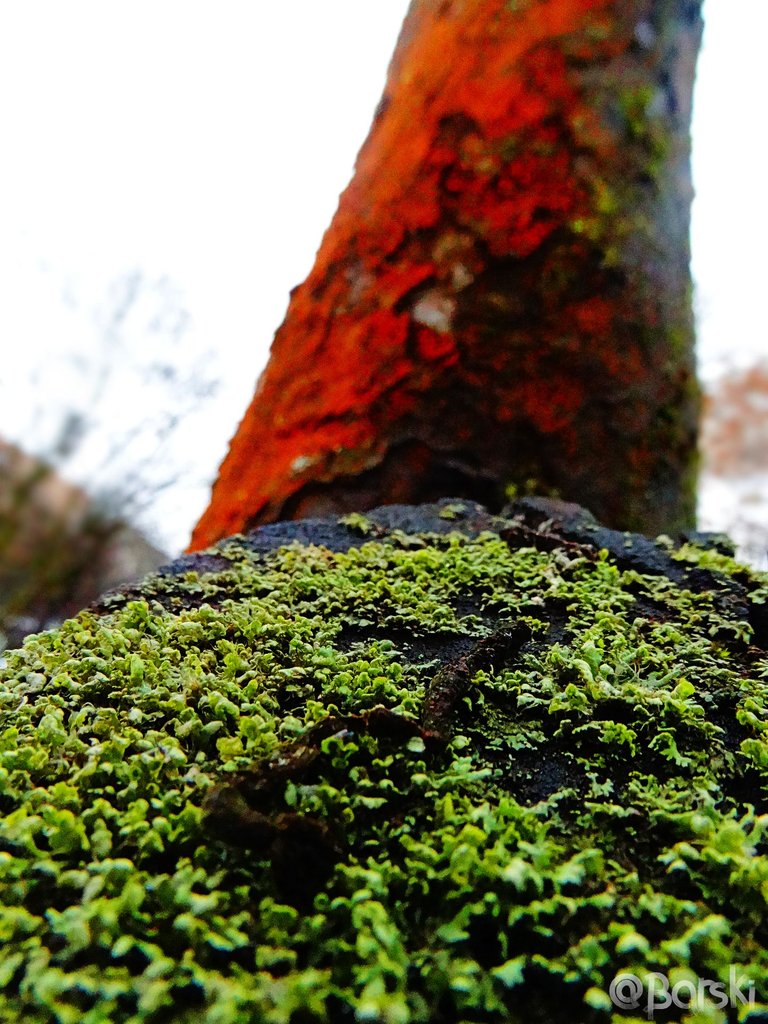 Photos taken with a Sony Cyber-shot DSC-HX300 camera.
Author @barski.
Ukraine.