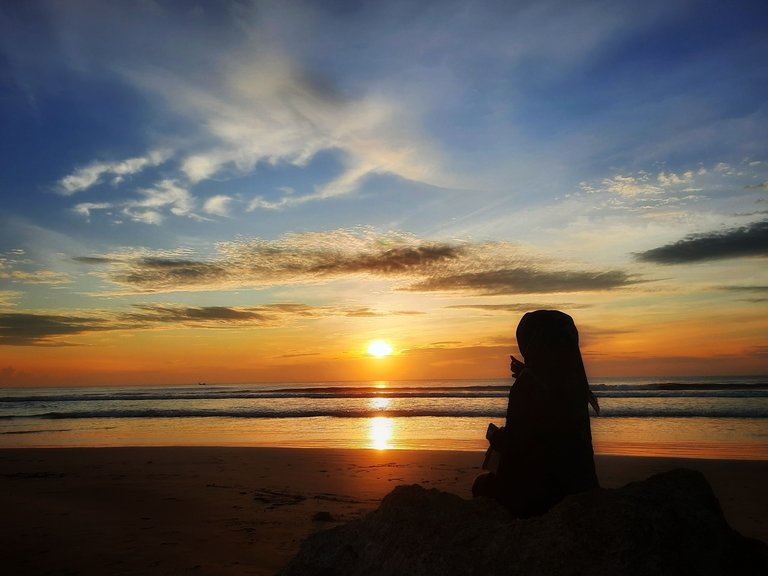 Hello Everyone
Enjoying the sunset on the beach is something very interesting. There are many reasons why people love sunsets, perhaps the beauty of nature even to get content on social media. Sunset is always a very special moment for anyone, even photography lovers.
Enjoying the sunset can provide positive energy for anyone. Because a beautiful sunset can definitely increase one's creativity and ideas. For those of you who are in a bad mood, try watching the sunset. You will find peace.
| Camera | SM-A515F |
| --- | --- |
| Flash used | No |
| Focal length | 4.60 mm |
| Exposure time | 1/1520 s |
| Aperture | 2,0 f |
| ISO | 32 |
---
Thank you for reading my post. if you like it please give support and leave a comment.
Regard
anzirpasai