The Ghost in the Machine: The Prophecies of AI

I've been going down a bit of a rabbit hole today.
I've never really been that big into philosophy. I feel I'm a pretty philosophical person, but I like to draw my own conclusions from my own experiences, rather than read up on other people's views and arguments.
You'd be surprised at how similar the everyday thoughts can line up with philosophers treasured and immortalised over the centuries for saying the same basic premises but in more formal, convoluted language.
But there are some things that we rarely think about on any deep level, most of us simply lack the time of day. They pop up often in the lyrics of music, the synopsis of a show or movie, or games.
Even tacky movies like something from Marvel touch upon philosophical ideas, even if by accident 'what does it mean to be human?' 'Are we born good or evil?'.
Well, after some bouncing around and getting teary eyed at some beautiful Anime music, the OST from the 1995 movie Ghost in the Shell and its sequel, I started reminiscing about the show and re-pondering its philosophical implications.
Before I go on, I really suggest listening to this song. Nobody has patience for the music that made me teary-eyed, but this is still pretty amazing.
There is a surprising amount of anime that provokes a lot of deeper thought, but Ghost in the Shell is perhaps more famous for it.
The basic premise is a dystopian future of... 2029 (lol), in which Cybernetics has become the cultural norm, and AI has become a fully fledged force.
Humans are casually swapping out organs and other body parts to enhance themselves, leaving the 'Ghost' - the mind or soul - in the 'Shell' - the cybernetic body that replaces the original.
There exists the process of ghost dubbing, where one replicates the ghost artificially, but it is never a perfect replica, and the original dies in the process.
A notorious drug lord took advantage of this by having himself completely replicated upon his death, providing the world with practically infinite copies of himself, making him functionally infinite (though inferior).
The protagonist herself, if I remember right (it's been many many years), battled with this idea of transferring into a complete artificial body.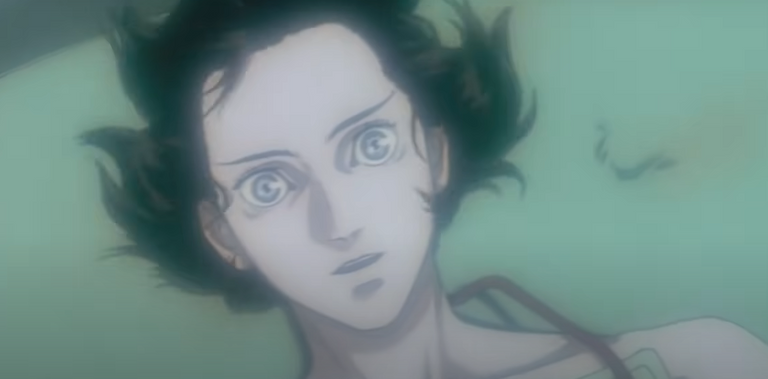 The idea, philosophically, is nothing new and in fact a persistent conundrum. In Star Trek, teleportation calls into question whether you are murdering everybody who ever uses it, and simply replicating a new, identical version of them at the new destination, memories in tact and all.
It's possible in that universe, that people are being murdered by the millions every single day, and perhaps no original humans even exist anymore. All replicas. After all, the idea of collecting every single atom and somehow transporting those elsewhere and re-combining them as they were... seems far fetched even by sci-fi fantasy standards.
But, atoms are identical. An atom is an atom. A hydrogen atom is identical to another. So perhaps two are being created, and both are legitimately two versions both with a real, but shared, history? They just murder one in the process, perhaps.
Well, philosophically, this idea of 'self' is addressed in Descartes Dualism.
Cartesian Dualism
In short, 'I think therefore I am'.
The physical is one thing, the mind is another. Both are completely separate, as one takes up physical space while the other does not.
Descartes realised he could doubt the existence of pretty much everything, including his own physical self - Think The Matrix, or simulation hypothesis, that we are already in a simulation of some superior beings invention - also addressed in Rick & Morty.
Perhaps our body, and everything physical around us is not real, but a digital manifestation or a Godly illusion. It is easy to doubt. But the act of doubting seems to prove that your mine cannot be doubted, because in order to doubt, you have to think, and to think requires a mind.
Ergo, I think, therefore I am; Cogito, Ergo Sum.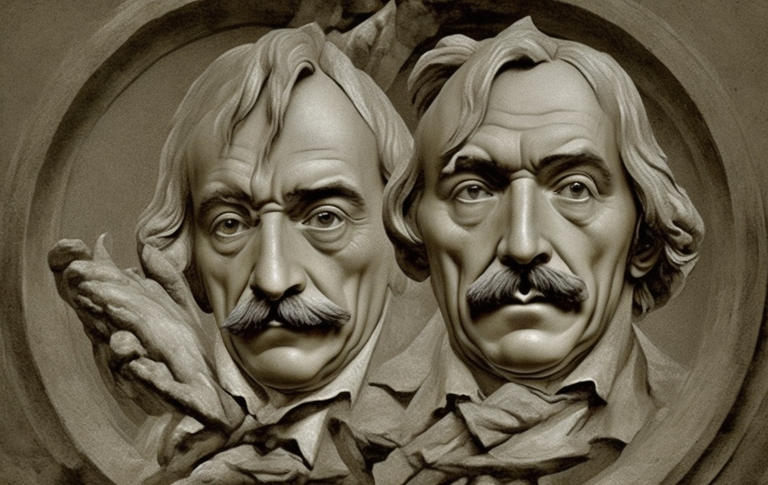 Ghost in the Shell itself is a title based on Gilbert Ryle's Concept of Mind, a work that criticizes and even mocks Descartes idea of Dualism in which he coins the term 'Ghost in the Machine'.
In essence, he points out the common sense thought that, although Descartes suggests the non-physical mind is private and inaccessible (unless you tell people about your dreams, etc), our everyday experience is quite different; when one winces in pain, that is an act from our mind physically manifesting in our body. An observer needs no special training and investigation into the secret hidden thoughts to know what that wince meant. The same applies to much (not all) of our inner thoughts.
Gilbert suggests that there is a physical manifestation of the mind within the brain, and Ghost in the Shell describes the Ghost more broadly as something inevitable when sufficient complexity arises; AI may have as much of a ghost as any human.
For me, I don't personally line up with Descartes concept for a few other reasons. When I am thinking, there seems to be a physical location of those thoughts, somewhere in my head, certainly, I guess between and above my eyes.
Also, I'm pretty confident as an atheist that when we die, the ghost dies with us. Religious folk are proponents of Dualism, but not I.
The idea of swapping one's body parts out as they do in Ghost in the Shell is reminiscent of the Greek paradox, Ship of Theseus, which raises the question about whether or not a ship is still the original ship if you replace, one part of the ship each year for a thousand years until it is entirely replaced.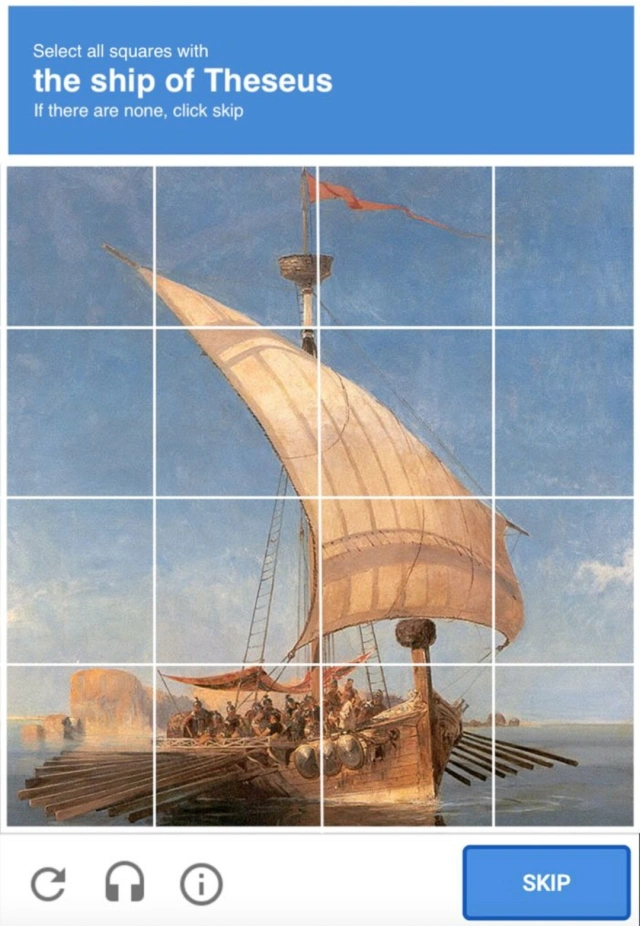 Even the famous English comedy Only Fools & Horses touches on this idea, with a broom:
I've had the same broom for the last 20 years. She was very impressed and said 'have a medal'...
...This old broom has had 17 new heads and 14 new handles in its time
If one replaces tiny parts of the brain with identical yet artificial equivalents, at which point does the brain lose its ghost, and instead be considered, artificial? The thoughts, experiences and memories are identical, but the original broom and handle got tossed years ago.
Birth
Much like Star Trek's Teleportation conundrum, Ghost in the Shell concerns itself with the idea that a complete copy may or may not be the original, depending how you think about it. In one narrative device, two 'beings' combine, not to form a combination, per se, but the birth of a third, similar but not identical to either of the previous separate entities.
Kind of like biological conception.
This is also in Star Trek Deep Space Nine, where the character Dax, a kind of slug leech thing, lives as a consensual parasite in humanoid bodies in order to create a being who is not the humanoid nor the slug, but a third entity with the previous memories of previous hosts intact, combined with the new host's experiences, thus altering one's personality to something unique.
Cyber-brain warfare, a thing to look forward to?
As your brain gets slowly replaced by artificial elements, the likelihood of being hacked rises. And Ghost-hacking is also addressed in Ghost in the Shell. Hackers are able to manipulate your sensory information, block or alter memories, and more.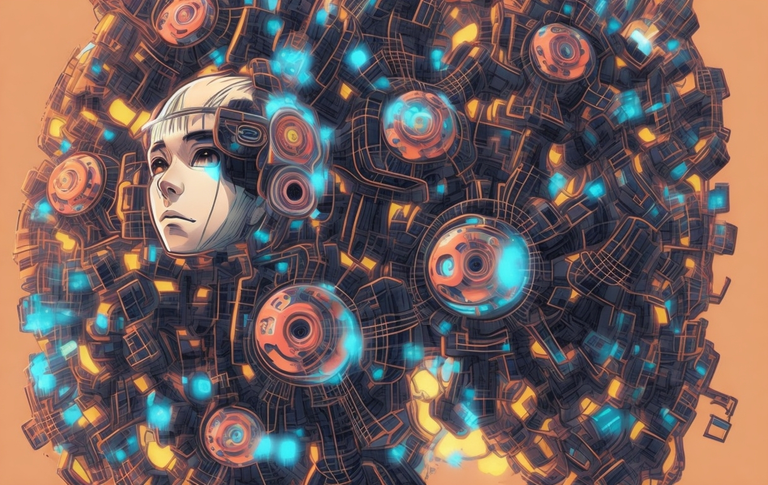 If you commit a crime and the authorities discover such a defect, the consequence is a simple repair and release.
However, if you - your ghost - is held responsible itself, you get a lobotomy, de-ghosted. Thus, unable to repeat such a crime.
One natural solution to being cyber-hacked or lobotomized is the idea of, well, a kind of offline wallet a la cryptocurrency, where your OG brain is safely stored away from the dangers of the network.
In this way, we get a completely new concept of Descartes dualism, in which the mind is indeed separate, on a hard drive.
Coming soon?
I do wonder how far we are going to go. Ghost in the Shell addresses concerns that are almost timeless in their access to future problems. AI is a major concern at the moment for taking ahhr jahhbbs, but it is far from the level of taking our bodies and minds. But will that always be the case?
Again this show is set in 2029 so I guess we only have to wait 6 years to find out!
That being said, the show could be extremely prophetic, with such fiction unravelling as reality over many centuries to come.
But, as it suggests with its terrible date predictions, it's unlikely to be anything significant in our lifetimes. If you think in the 1990's that 2029 was the time when cybernetic organisms are the casual norm, then you're gonna be pretty disappointed when Bladerunner 2049 comes to pass 26 years from now XD.
More likely, by 2050, we will be complaining about how we shouldn't have Ronald Gump in power when he's a 94-year-old nincompoop when a 1-bedroom box sells for $18,000,000. But at least Putin's son is finally in constructive talks with Zelensky about a ceasefire.
Where's the fun in all that?
Often people say you shouldn't find a career in your passion because it'll sap all the enjoyment out of it. That may be true for some, but I never found my career in music sapped any enjoyment out of music for me, at any point. If anything it deepened my appreciation of it.
Likewise, delving deep into the philosophy of an old anime and other shows grows my appreciation of it. It's not like I'm pausing the show every 17 seconds to have a discussion on the societal implications raised in this particular scene. I feel the issues through the narrative in real time, and digging through after or before the fact only enhances that felt experience.
I fully intend to watch the 1995 and 2004 sequel in the coming weeks with all the above in mind, and see what else I can grasp from its many, many layers. I'd recommend it to you, too! (Pretty sure they're both available in full on YouTube).
At least watch the AMV above.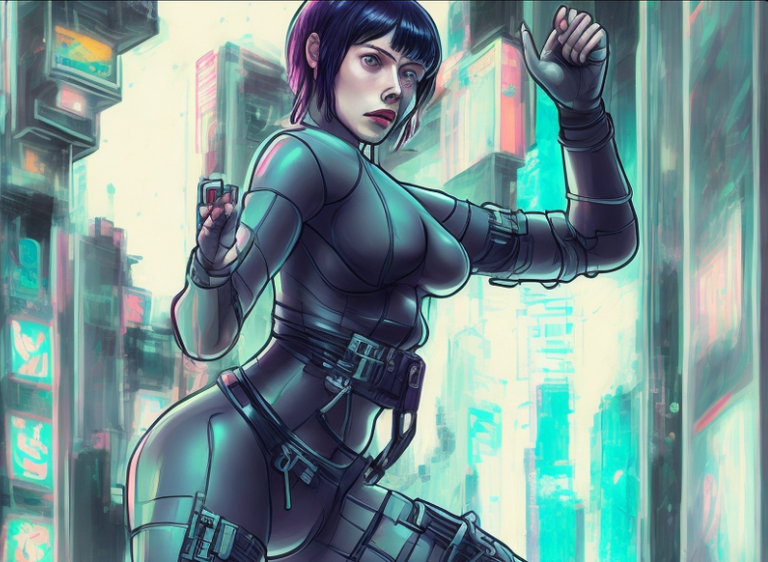 ---
---