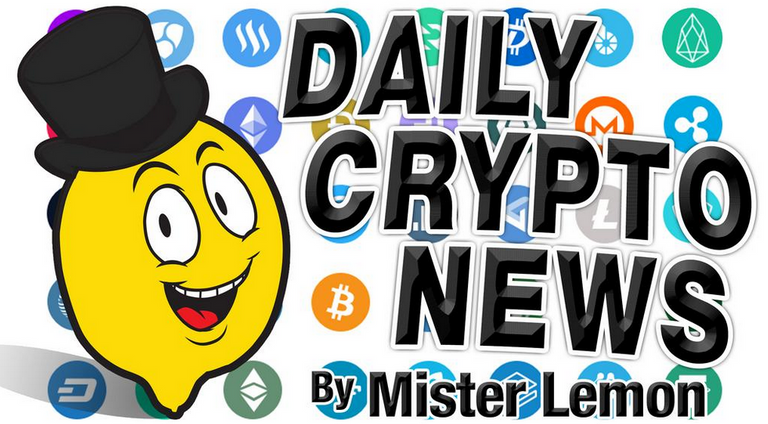 Bitcoin Price Knocks Out Key Resistance Level as Bulls Target $9,500 ;
Six Bitcoin Halving Scenarios and Likelihood of Each ;
Silvergate Bank Reports 75% Increase in BTC Trading Volume ;
Bitcoin Revenue in Square's Cash App Tops Fiat Revenue for First Time in Q1 ;
A Single Chinese Region Accounts for One-Third of Global BTC Hash Rate;
🗞 Daily Crypto Calendar, May, 7th 💰
Bitcoin Trading Update
Welcome to the Daily Crypto News: A complete Press Review, Coin Calendar and Trading Analysis. Enjoy!
After spending the last few days battling to hold prices above the $9,000 resistance, Bitcoin (BTC) price made a strong move by surging to $9,380 on Wednesday morning. The 3.65% move took place on a high volume surge but the price quickly pulled back to $9,126 before moving higher to $9,395 at the time of writing.
With just 4 days and 16 hours left before the Bitcoin halving, investors will be closely watching to see if the top ranked crypto-asset on CoinMarketCap can push above the $9,500 resistance to reach $10,000.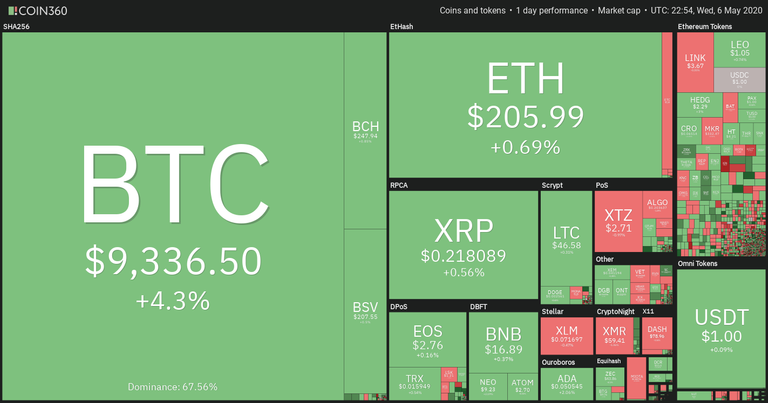 Bullish traders will look for Bitcoin to secure another close above $9,000 to lend support to the idea that the former resistance level has transformed to a support and the next step is to confirm that $9,200 also serves as support.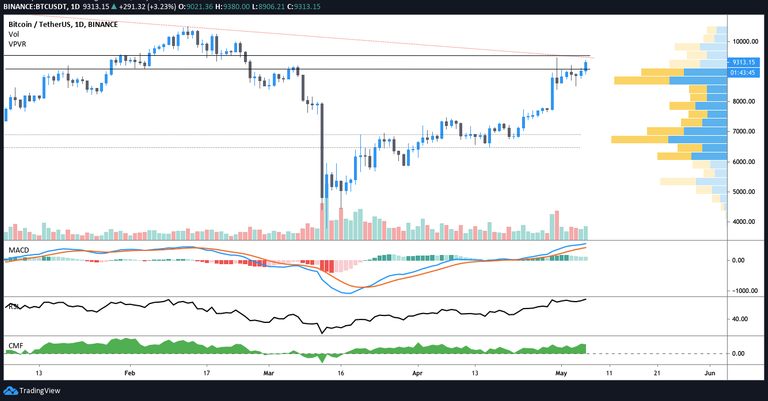 While the move to $9,395 is a positive step forward, the price remains below the long term descending trendline resistance at $9,400. A break above the $9,400 level would position Bitcoin price for a run at $9,600 and some analysts have called for a rally to $10,000.
As Bitcoin (BTC) halving approaches, there's been a great debate over the results of the past two halvings compared to this third. Digital asset management firm CoinShares looked into the most popular BTC halving hypotheses to see how likely are they to occur in their opinion, and what their impact on the price of BTC would be.
Below are the 6 scenari; click here to read the full article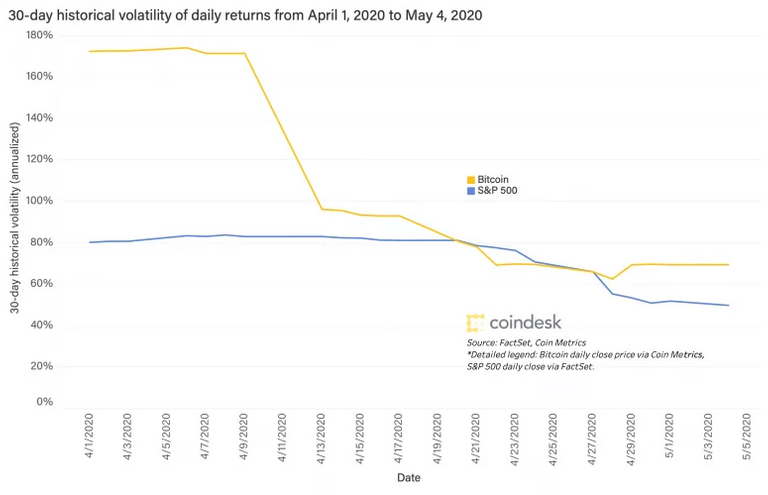 The halving will result in positive supply-side impact over the mid- to longer-term
The halving will be a big fat nothing-burger (at least initially)
The halving will cause extra selling pressure from miners, driving prices down
Traders who have been buying the rumor will sell the news
Bitcoin's post-halving stock-to-flow ratio will cause upwards price pressure
The halving will cause a mining death spiral
Bitcoin trading and transaction volumes surged at the pro-crypto Silvergate Bank in the first quarter of 2020.
According to an April 29 transcript filed with the U.S. Securities and Exchange Commission (SEC) on its Q1 2020 earnings, Bitcoin (BTC) trading volume on the Silvergate Exchange Network (SEN) grew 75% over the previous quarter. SEN's BTC transaction volume also increased 118%, with more than 31,000 transactions.
As of April 2020, the bank is serving 850 digital currency-related clients including cryptocurrency exchanges and miners, custodians, and global investors.
"One of the things that we were eager to test in the pilot was the mechanism by which we are—we monitor the price of the bitcoin collateral, and then also make the "margin calls" or our—whether our customers are covering collateral shortfalls and/or whether we have to liquidate bitcoin collateral. In order to really test that, you need to see some volatility in the asset class... we saw quite a bit of volatility during the first quarter, and I'm happy to say that our monitoring worked well"
Bitcoin has flippened USD on Square's Cash App, sort of.
As reported in the publicly traded fintech company's first-quarter earnings Wednesday, Cash App brought in $222 million on all its other fiat-powered services in Q1. Meanwhile, revenue from bitcoin was $306 million, the first quarter in which bitcoin revenue surpassed all other revenue on the app.
"In the first quarter, Cash App gross profit grew 115% year over year," the shareholder letter reported.
Gross profit on Cash App, however, remains to be found primarily outside of crypto. Of Square's $222 million in non-bitcoin revenue, $178 million of that was profit. The Cash App saw one of its best quarters yet for new users in the first quarter of 2020, across its many different services.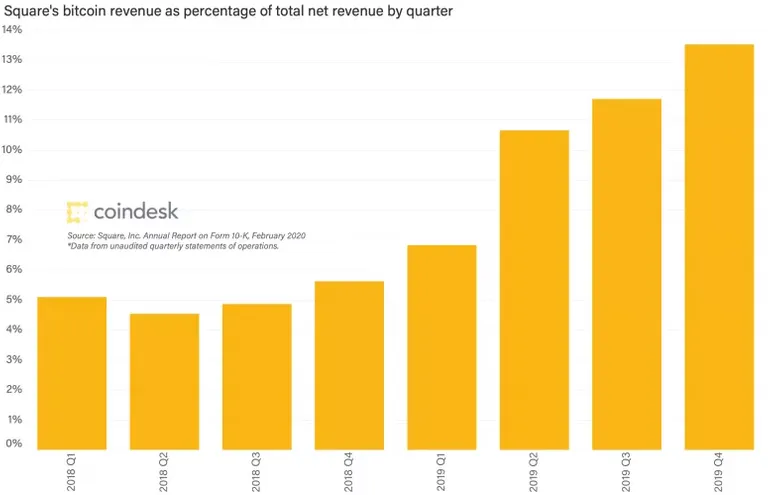 The Cambridge University's Centre for Alternative Finance (CCAF) has launched a Bitcoin Mining Map that provides the average monthly hash rate produced by each country across the globe.
The map is informed by the data of mining pools ViaBTC, Poolin, and BTC.com. Cambridge claims the platform is the first to publicly offer a geographic breakdown of Bitcoin (BTC) hash power distribution.
China represents 65% of hash power
Unsurprisingly, the map shows the vast majority of hash power is located within China — with 65.08% of the global total.
🗞 Daily Crypto News, May, 7th💰

7th May, 9PM HKT AMA with Matthew Lui in Crypto.com's Telegram Channel.
Team updates at 3:30 PM UTC/ 11:30 AM EDT: Engineering, Node network, Product/UX, Helpdesk, Legal, BD, Marketing, CEO Closing thoughts, AMA.
LATOKEN lists BTC, USDT, TRX and LA trading pairs.
"Listing VRS | VEROS on the ExtStock Exchange. Opening of trading on May 7"
"Trading is scheduled for May 7th 8AM GMT!"
Bitcoin Trading Update by my friend @cryptopassion

Here is the chart of my last analysis :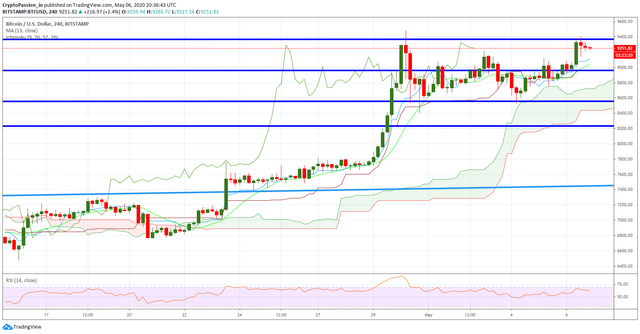 Here is the current chart :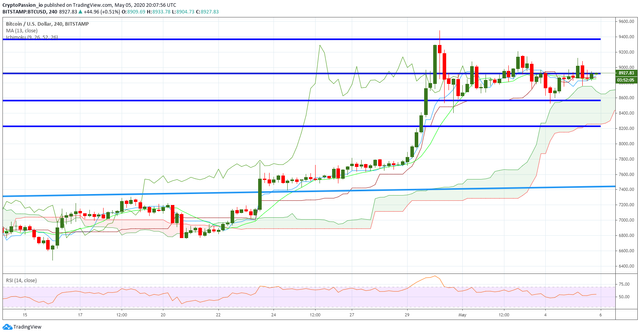 I was saying you yesterday that the break out was imminent, once again my timing was good. We enjoyed a nice Up break out but tbh I was thinking that a more powerfull will come. Let's see if that UP is just a new trap before a correction or if it is just the start of a nice UP !
Last Updates

You don't want to miss a Crypto news?
Proud member of: