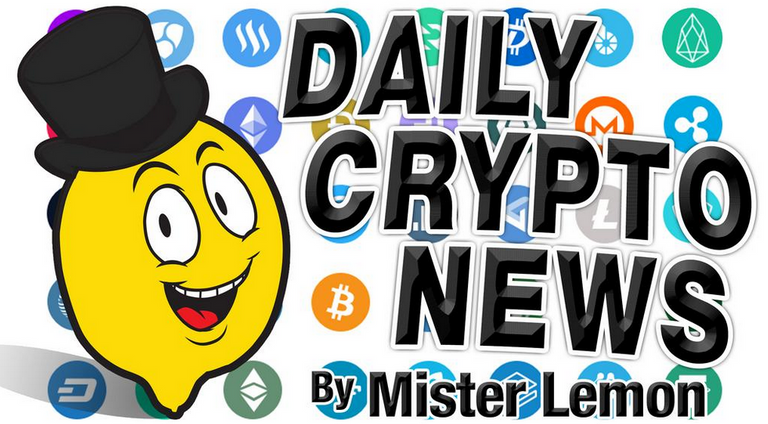 Bitcoin Price Reclaims $9,300 as Traders Expect Increased Volatility;
Bitcoin Price Dump: Miners Start Selling 9,000 BTC, Possibly Opening Bear Cycle;
Even $7.9K Bitcoin Price Won't Help Bears Ahead of $1B BTC Options Expiry;
AMD-Backed Blockchain Project Amassing 20K GPUs but Won't Say Why;
🗞 Daily Crypto Calendar, June, 26th 💰
Welcome to the Daily Crypto News: A complete Press Review, Coin Calendar and Trading Analysis. Enjoy!
Since briefly tumbling below $9,000 on June 24, Bitcoin (BTC), the top-ranked digital asset on CoinMarketCap recovered today to trade in the $9,300 range again. The swift recovery occurred as traders continue to anxiously await the result of a record-breaking $1.06 billion Bitcoin options and futures contract expiry.
While the digital asset remains in an uptrend, the start of this also week saw stocks correct sharply as the dreaded second wave of coronavirus infections spread throughout many of the U.S. states which choose to re-open their economies in mid-March.
"The recent increase in correlation between Bitcoin and the S&P 500 could be the root of BTC's current price volatility."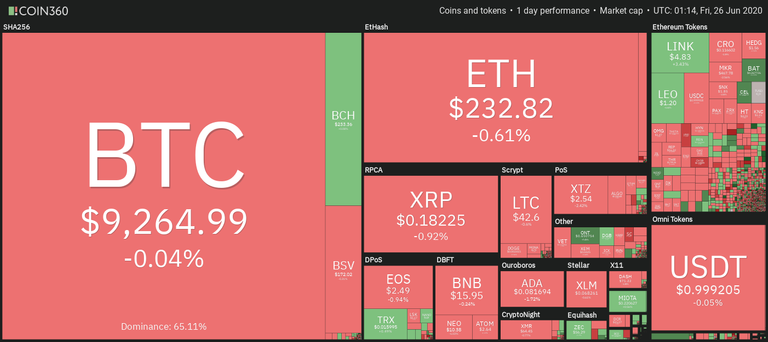 Currently the Crypto Fear and Greed index, a metric reflecting investor sentiment on the state of the market, reads 40 which is in the 'fear' category.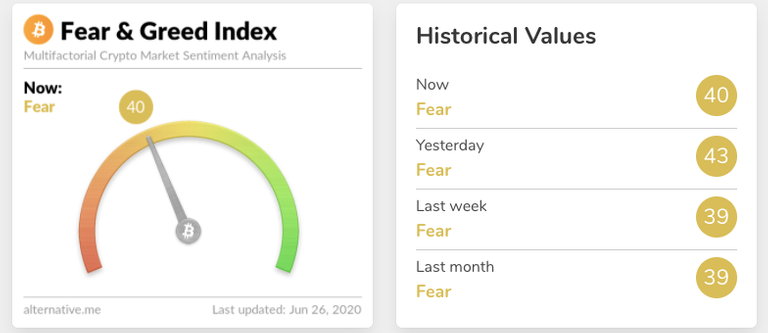 Typically aggressive investors counter-trade the indicator, hence the buying of last night's dip, but the current reading could also be reflective of the apprehension traders have ahead of the June 26 BTC options expiry.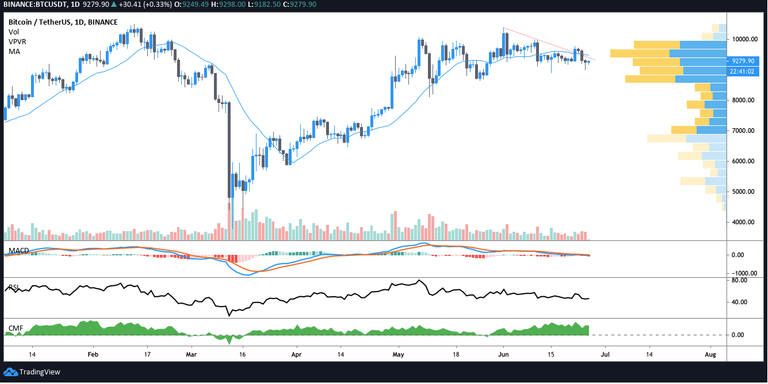 First, as mentioned in many previous posts, US and Europe have been clear that there will not be a national confinement as in March/April.
US economy is still the most important in the world and when it goes south, the rest of the economies (including China) follow.
Therefore, let's look at the US COVID19 Datas
US Daily New Cases
https://images.hive.blog/p/PB8ro82ZpZP2DJYqWdv8SjVQiQasiEcGctw3Jrh4b5JpqYUgTm3bMaAX4VmKe4ThMN3WsZDpCJZSt3iTd9wSgzAdmEn5D6Vko9jxRLQD6VrHksLS?format=match&mode=fit
...
Full article here
Bitcoin miners on Tuesday transfered nearly 3,000 bitcoin, worth around $28 million, directly into exchange wallets. Several thousand others were likely moved via over-the-counter (OTC) deals.
Direct exchange transfers represent the largest flow of bitcoin (BTC) from miners to such platforms in over a year, according to Glassnode data.
The bulk of the volume of 2,650 BTC was sent to Bitfinex exchange, it said. Miners moving funds to crypto exchanges en masse usually indicates intent to sell.
The large transfers coincided with a sharp drop in the price of bitcoin on Wednesday, falling 4% in 24 hours to about $9,300 from over $9,700.
According to Cryptoquant, an on-chain monitoring service, more than 9,000 BTC valued at around $86 million moved on Tuesday, much of it possibly through OTC trades because the bulk transfers did not correspond with similar increases in exchange balances.
This Friday's Bitcoin (BTC) futures and options expiry has been causing anxiety and excitement amongst traders as the price has oscillated with no clear trend for the past 30 days.
There have been moments of euphoria as the price briefly broke the $10,000 level earlier this month, but recently emotions have become slightly bearish as the market dropped below $9,000 on Wednesday night.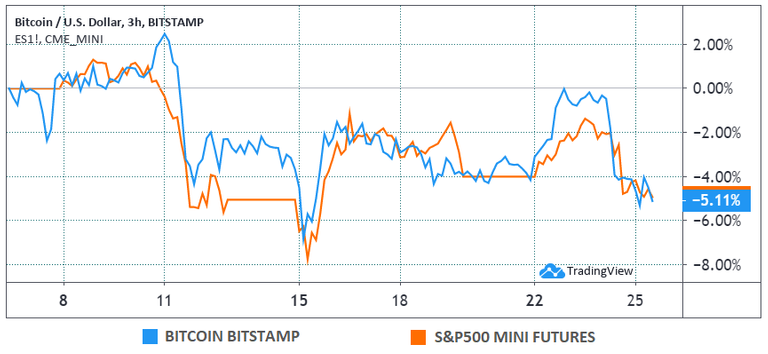 Correlation does not mean causation
Correlations between crypto and traditional markets were all the rage leading into the Bitcoin halving, but now it seems most traders have forgotten that the recent increase in correlation between Bitcoin and the S&P 500 could be the root of BTC's current price volatility.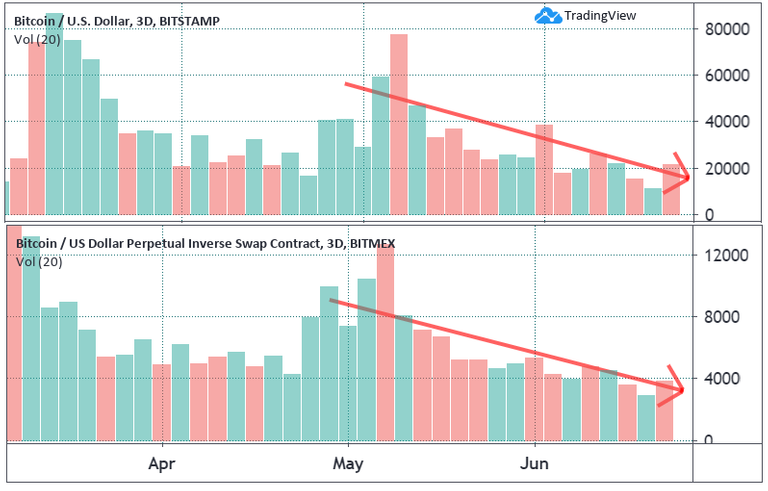 Open interest can be deceiving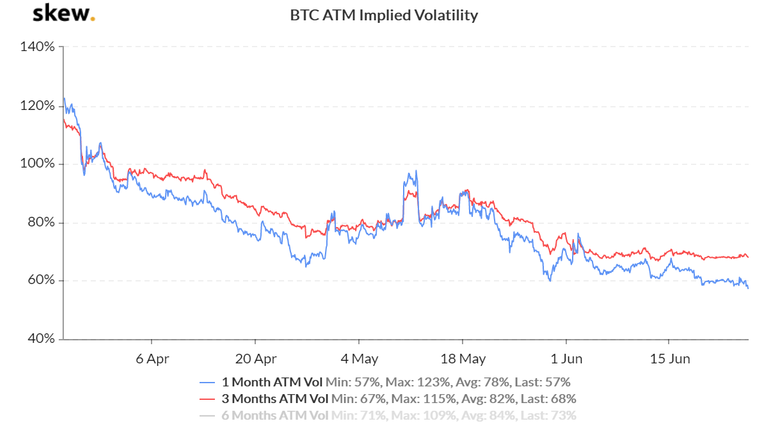 A joint data-center venture between ConsenSys and chip maker AMD has so far raised over $20 million to triple its GPU capacity, but won't say exactly what they're for.
In crypto, the term "data center" is usually just another way of saying mining facility. But that's not just what it means to W3BCLOUD, the ConsenSys and AMD-backed venture. Trouble is, that's as much as we could squeeze out of them on the subject.
Speaking to CoinDesk, W3BCLOUD co-founders Wael Aburida and Sami Issa, who is also CEO, said they were using $20.5 million raised in the initial part of a seed round to ramp up the GPU capacity at a data center in Washington State.
🗞 Daily Crypto News, June, 26th💰

"The DAO is tentatively slated for launch on June 26th. The native governance token of the DAO is SGT."
General Event (CRYPTO), Steem (STEEM)
ReggaeSteem JAHMFEST 2020 from June 26 - 28 in Jamaica.
"#TokensNet #Telegram AMA - June 26 (2x reward chance with COLX Q2 AMA)"
"Vexanium will have second AMA session about VEX REX Phase 1: Preparation on Friday, June 26th 2020."
"Trading: 18:00 on June 26, 2020 (UTC+8)"
"Tune in to the June Town Hall on 06/26 for updates..."
Last Updates


➡️ Publish0x
➡️ UpTrennd
➡️ Minds
➡️ Hive
➡️ Twitter
➡️ Facebook
➡️ Be paid daily to browse with Brave Internet Browser
➡️ A secure and easy wallet to use: Atomic Wallet
Proud member of: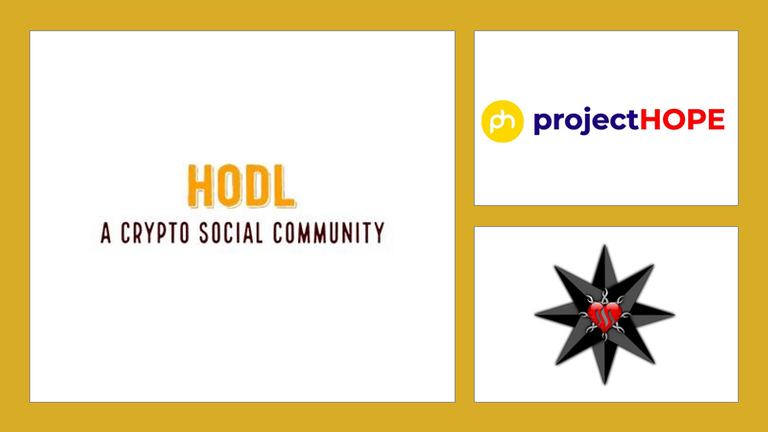 20% of this article rewards wil go to the @hodl-fund account in order to support HODL Community Initiatives.
Find out more about HODL Community: Crypto Social Community and by following our community account @hodlcommunity

If you would like to delegate some HP to our community and support us; we give you back 90% of the curation rewards on a daily basis ! APR > 12% !
500 HP - 1000 HP - 2500 HP - 5000 HP
Make a good APR Curation by following our HIVE trail here