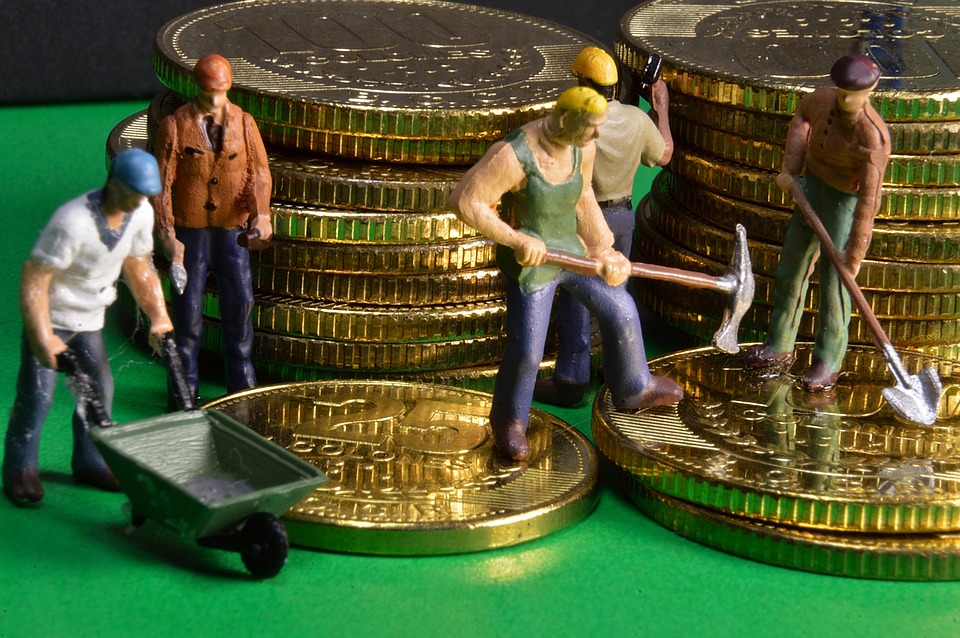 One of the functionalities Hive lacked since its inception when compared to other Blockchain networks like Ethereum is the Smart Contract Extensibility on its first layer.
While many may argue about its advantages and/or disadvantages, one important thing is that it limits Hive users from participating in some De-Fi operations such as crypto loan collateralization which is basically the use of a valuable asset to secure a loan,which translates to using ones Hive holdings as collateral in securing a loan.
In the past, this was only achievable through private lending parties within the Hive community, one which was popularly known as Bank of Neoxian with few other less popular private lenders who took the traditional route of signing these lending contracts on chain by agreements made through posts, however, these methods were very imperfect and came with a lot of issues, ultimately they were nothing compared to the legacy systems operating outside of Hive such as Ethereum.
Ethereum simply gives people the opportunity to get more value out of their ETH by allowing them to obtain loan using their ETH as collateral in a simple, fast, secure and decentralized way. To read more about the collateralization on Ethereum network click here.
A lot of Hive users must have seen the buzz about Wrapped Hive and are wondering why its a big deal, personally I see this innovation as the ultimate game changer for the entire Hive network but before I go further, I'd like to share my understanding about the wrapping of tokens and my reasons for my conclusion.
Wrapped Token is a design pattern where you 'wrap' or 'transform' an existing crypto asset or Token (ETH, ERC20, BTC) into a new Wrapped Token with additional functionality.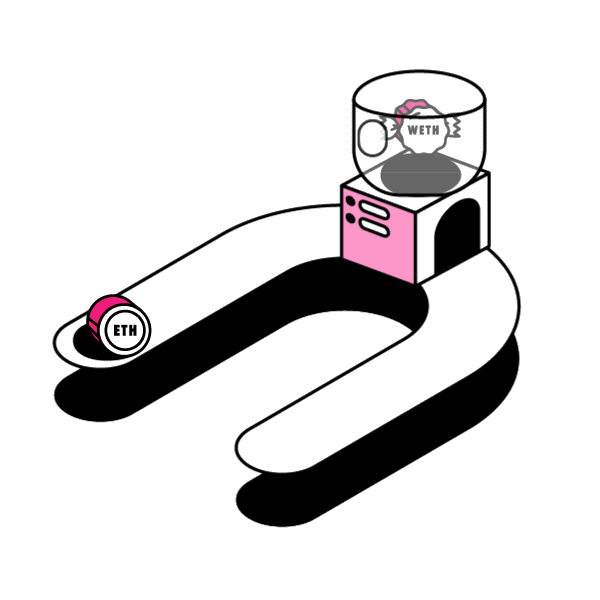 Source
Essentially, wrapping Hive means transforming its token into a new token with additional functionality, in this case, wrapping Hive token into Ethereum makes the Hive token ERC20 compactible, giving Hive the additional functionalities of Ethereum on Ethereum network.
According to the developer(@fbslo) responsible for coding this contract,
Wrapped Hive (WHIVE) is an ERC20 token on Ethereum blockchain. It's backed by "real" HIVE and can be converted ("unwrapped") at any time.
It allows HIVE to be traded on Decentralized exchanges (DEXes) on Ethereum and be used with DeFi platforms.
Source
It all sounds simple but provides a whole new range of possibilities to the Hive network, one example out of the many possibilities this brings is enabling Hive holders to finally be able to use their Hive as collateral in securing a loan in a simple, fast, secure and decentralized way on the Ethereum blockchain.
"Mary has $10,000 worth of Hive, she can decide to wrap the Hive to secure a loan of $5,000 for a stipulated amount of time in a fast, simple and decentralized way. And when the loan is due, she pays back, unwraps the wrapped Hive and sends it back to Hive blockchain."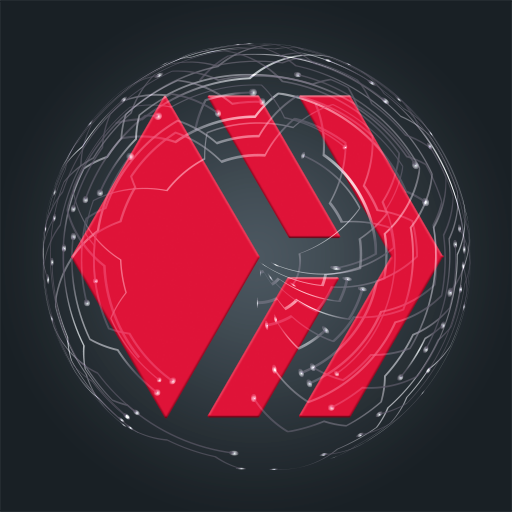 Image by @doze
It doesn't end there, depending on whatever Mary intends to do with her loan over the span of 12 months, let us imagine she wants to make more money, which is where it gets really interesting. She simply obtains more Hive with her loan, powers it up and uses it to curate or delegates it to a profitable program, makes some cool APR and powers it down 3 months before her loan is due, thereby putting her loan to work for her, making her more money.
At the end of the day, chances are, Mary will have made more Hive or money than she collaterized, with all things being equal. This is just one of the possibilities of having the Wrapped Hive functionality.
Even while this system is still in its development phase, the possibilities are super exciting to think about. However, the excitement don't seem to tell on the price of Hive token just yet. At the current price of $0.23 per Hive, this is such a discount compared to what it should be, given the capabilities of the network. How long more do you think it will remain so by the time people realize what can be done here?
Wrapped Hive is not just a big deal, its the Ultimate game changer.
Thank you for reading.

---
Not on Hive? You're missing a great deal of action, want to join Hive through my Ref Link and let me walk you through starting up? Click the image below.