Hive is pretty much ahead of its time, we keep saying this but I don't know for how long more. Our very popular and mainstream social medium was hacked tonight, Twitter, it was fun to watch most businesses and business persons posting ridiculous giveaways asking for bitcoin and scamming people who fell for it.
Imagine, I log into my twitter account and see a tweet from a verified account I follow and trust asking me to take some actions, of course I'd be reasonable about it but I'd give it attention, the same way some people actually did and fell for tonights scam by following their mentors tweets(fake) and loosing thousands of dollars.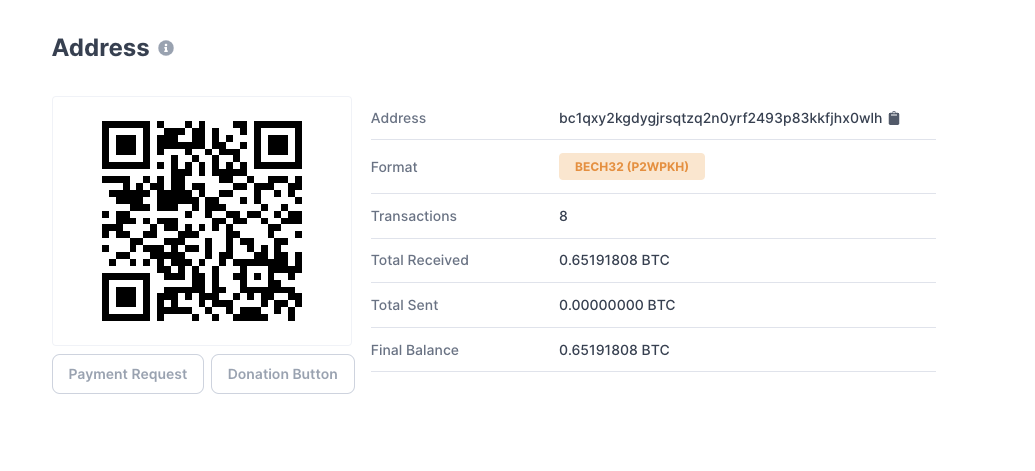 In less than one hour, up to 8 accounts had deposited their bitcoin into the directed wallets waiting for their massive gains, funny how people can be gullible, but it is also interesting how technology has already solved this problem by implementing robust and advanced infrastructures that make such operation impossible called the blockchain, Hive to be particular as it greatly relates with social media.
In the last post I made about why Blockchain will be the future of websites, this is a practical example of another reason that proves my claims, which I didn't even cover in that post or highlighted properly.
Security
I'm not saying all Blockchains are impenetrable, each is depending on their mode of operation. In the decentralized ecosystem, firstly there is no central server that stores the data of the site or platform, this already makes it difficult for hackers to gain access to all the data on the entire network.
A practical example was what happened on Twitter, the hacker gained access to the central server, probably leading to accessing users private login information and data including direct messages of targeted prominent "verified" accounts! It was a mess! But it was only the tip of the ice berg.
Let's examine this scenario, these hackers went after prominent accounts probably based on some agenda.
Because they could have used less prominent accounts with rather less/insignificant attention rate, which are more difficult to detect and more prone to people falling victim of/for and gotten away with millions and ruined many lives and businesses.
This cannot be the future we are fighting for! Could this be a warning? Or a call to action. Is this signifying the need for a social medium that is impenetrable from its core?
Is the world already begging for Hive without knowing it?
Through the DPOS consensus mechanism the community is able to put the security of the platform in the hand of capable witnesses who they've entrusted with their stakes to take pragmatic steps at any form of attack as we watched play off on Steem blockchain.
So I'm right to assertain that social media on a blockchain like hive is the future.
Check these gems out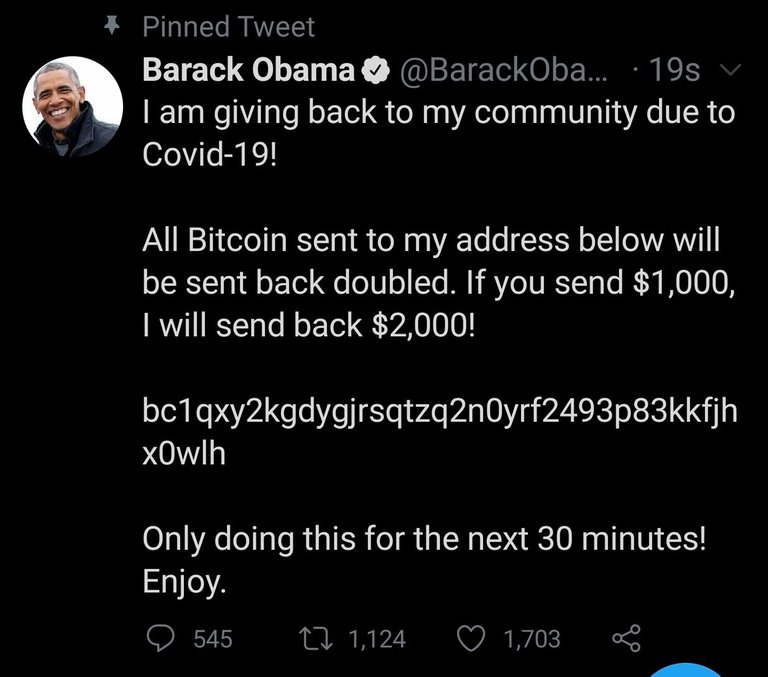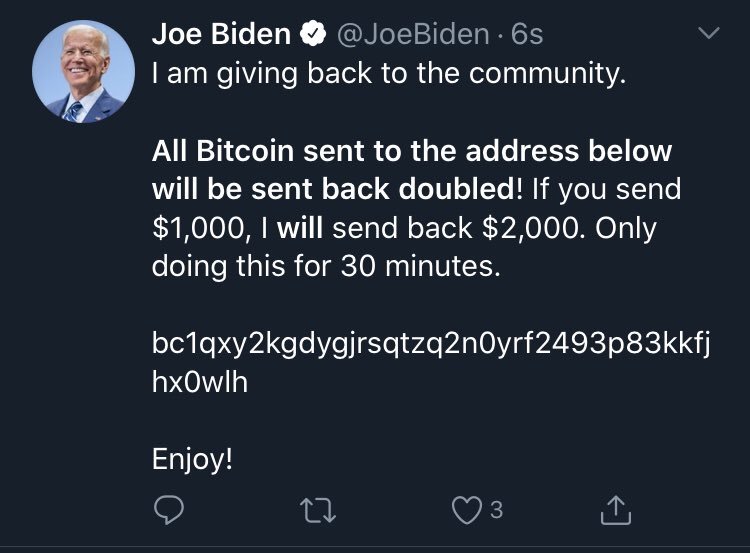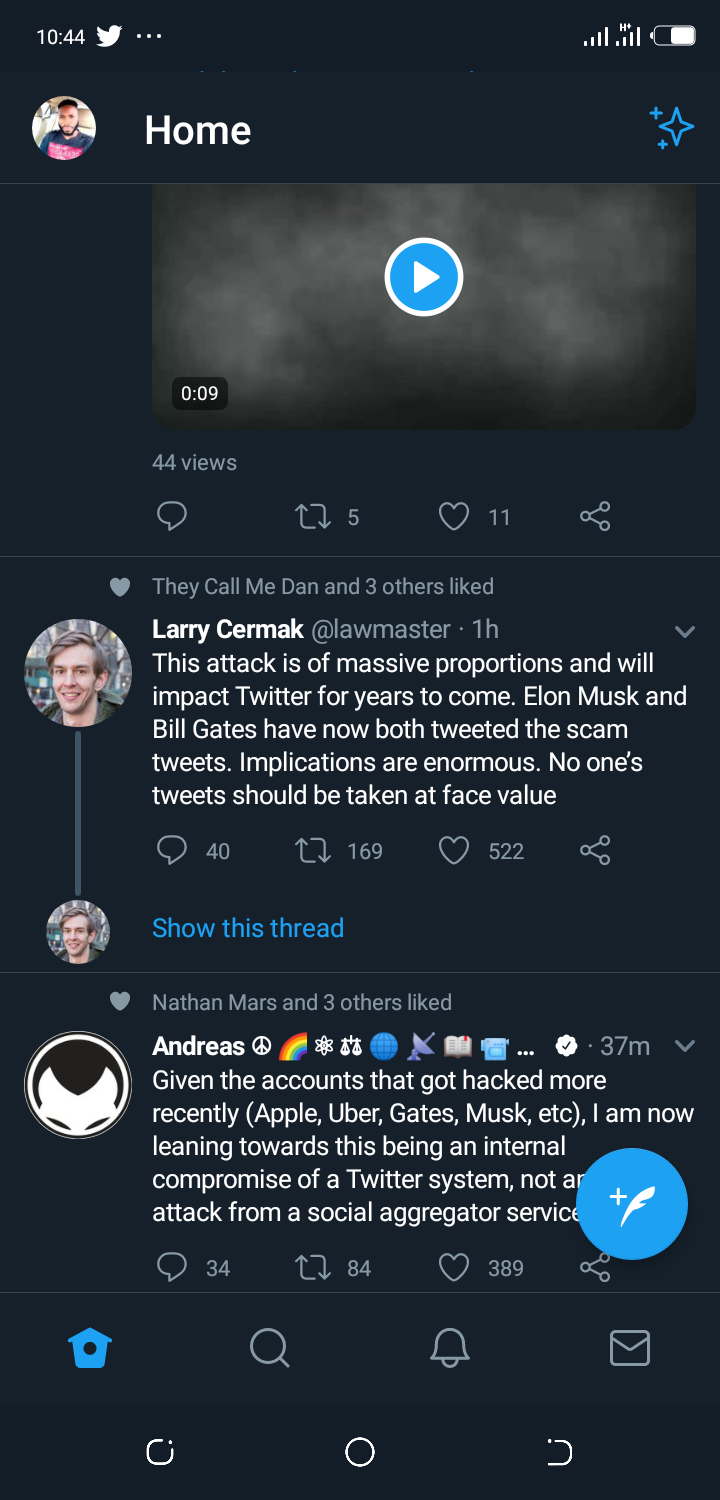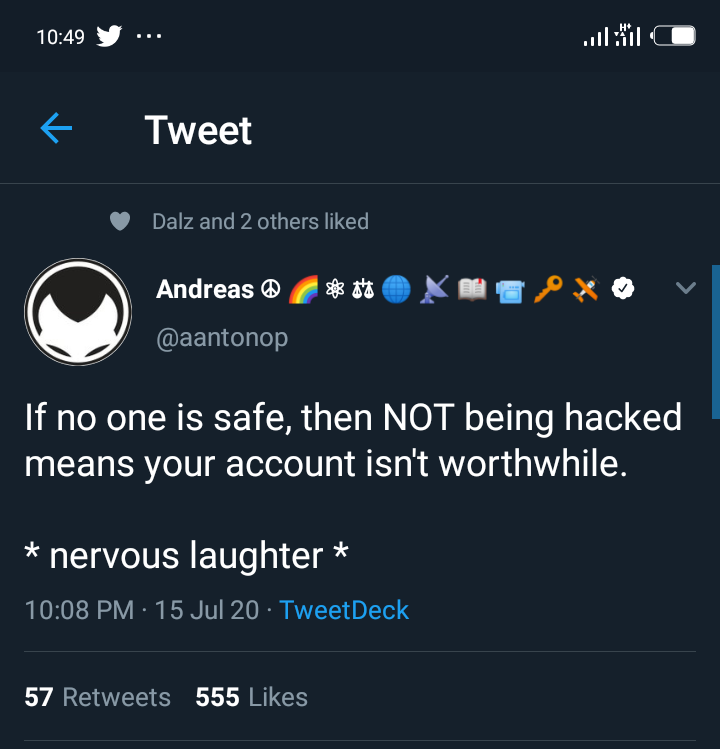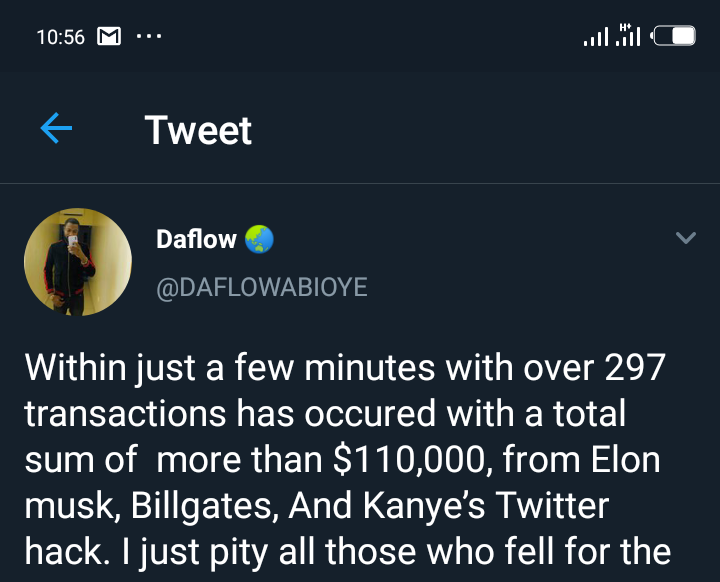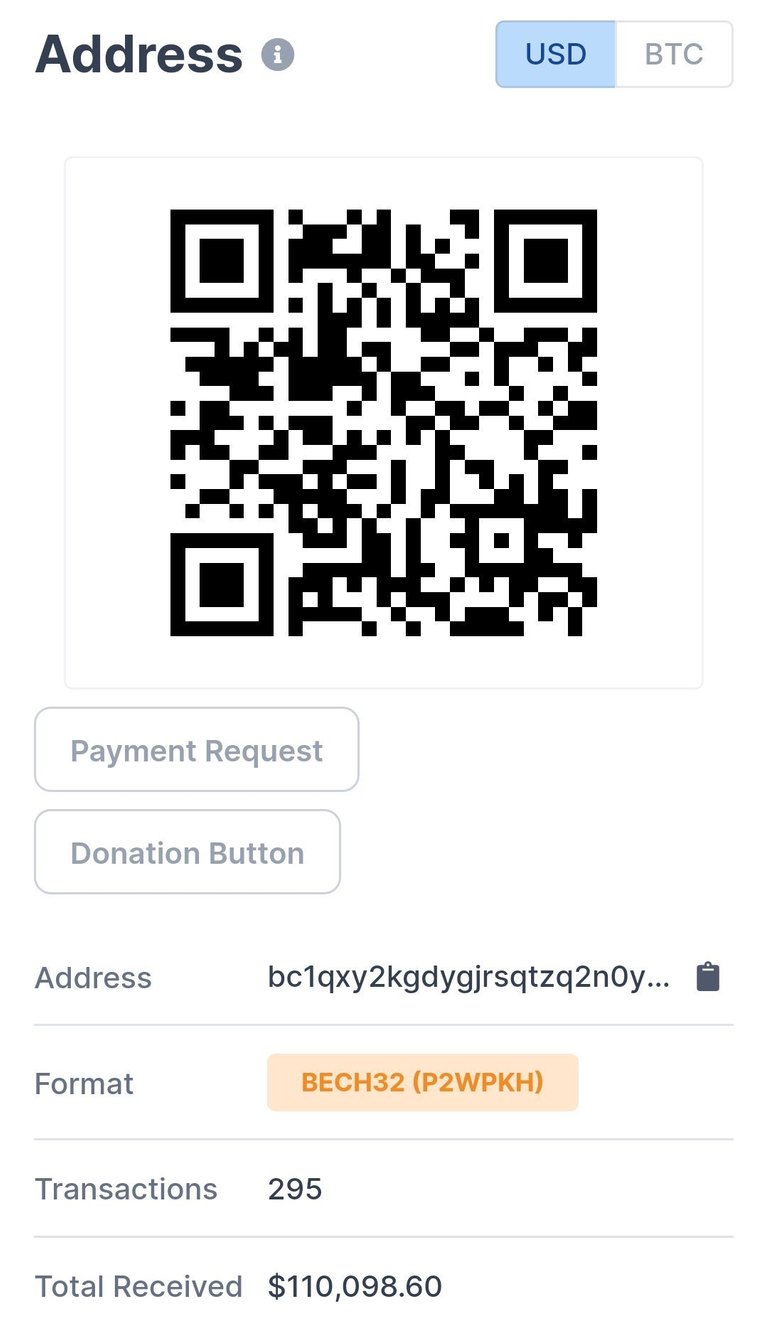 This one was funny as fuck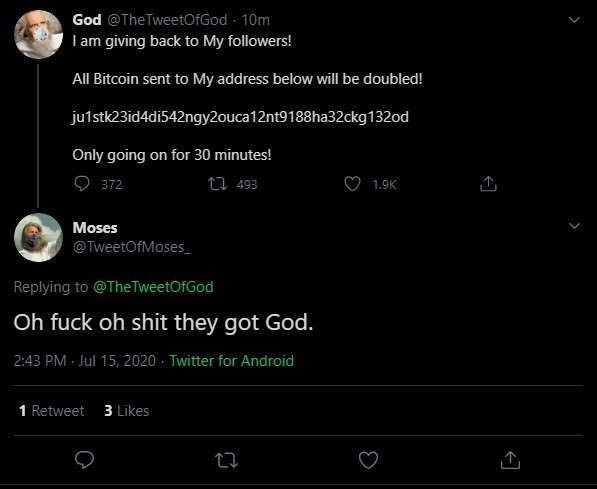 Even @god gave out bitcoin, hilarious and annoying that the world is being subject to such operations.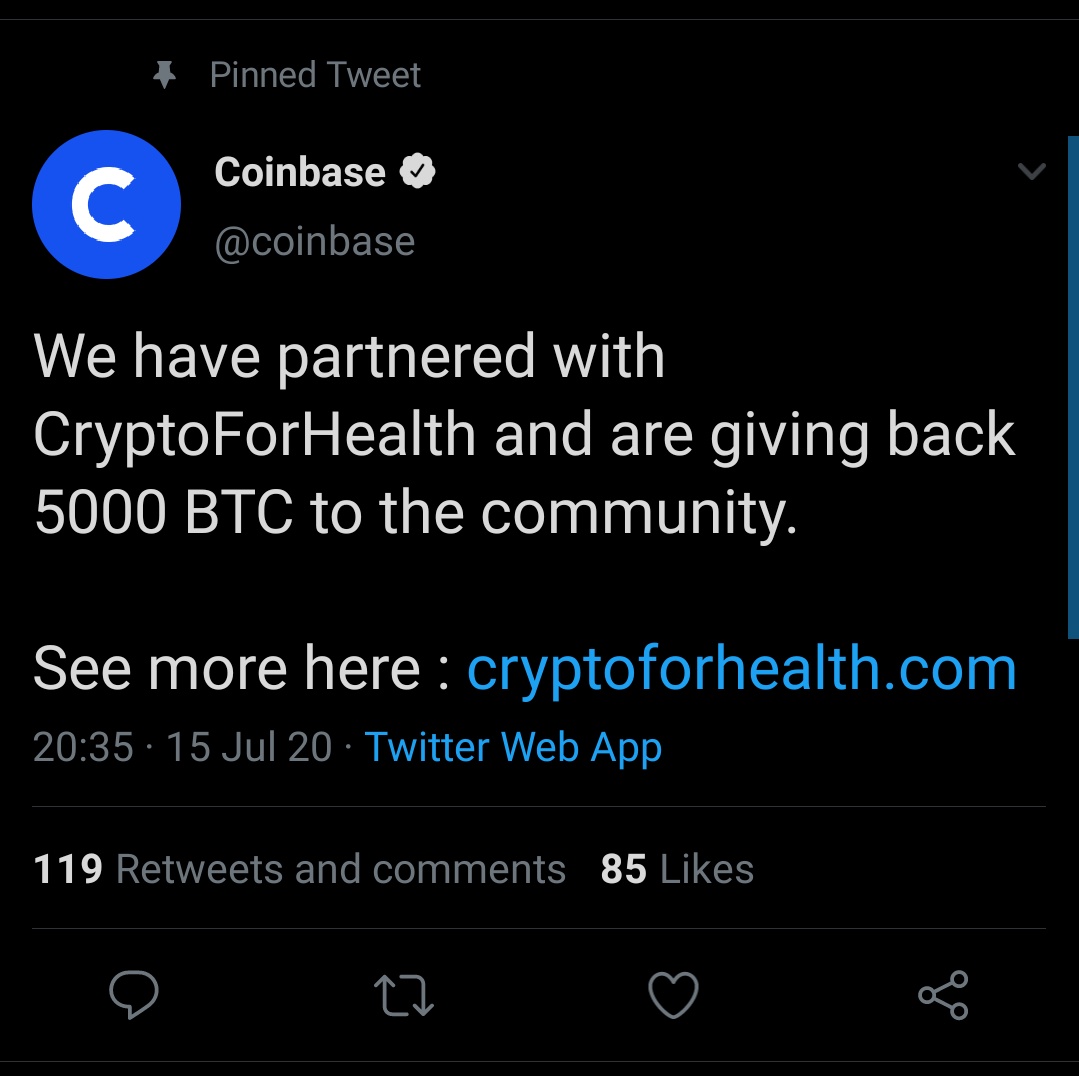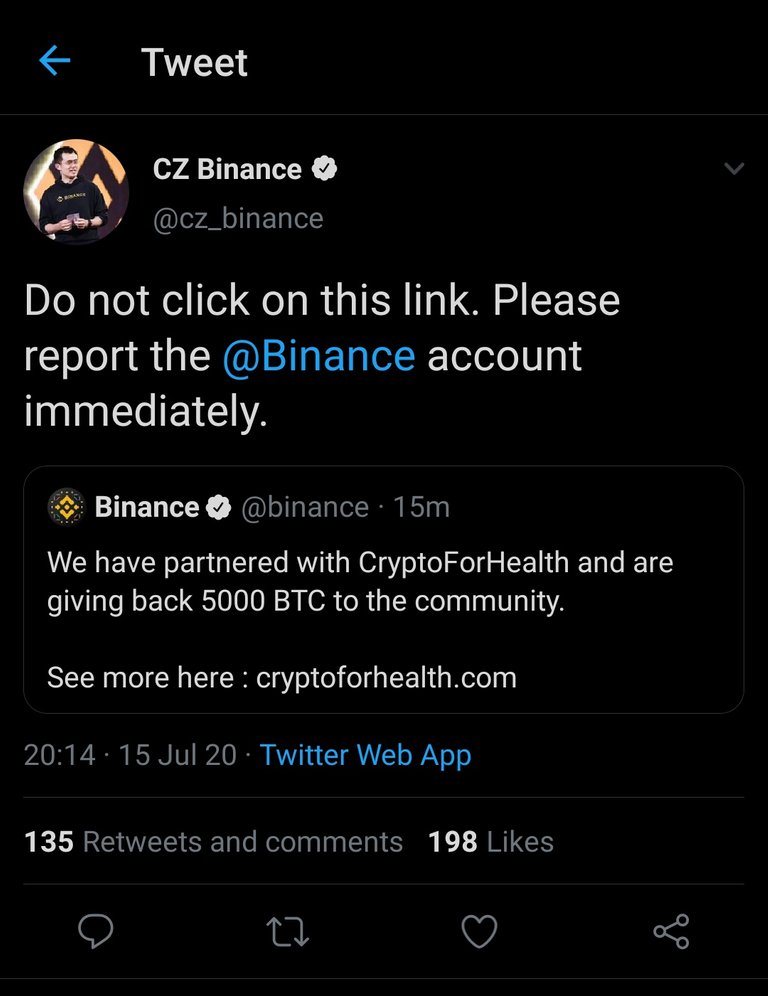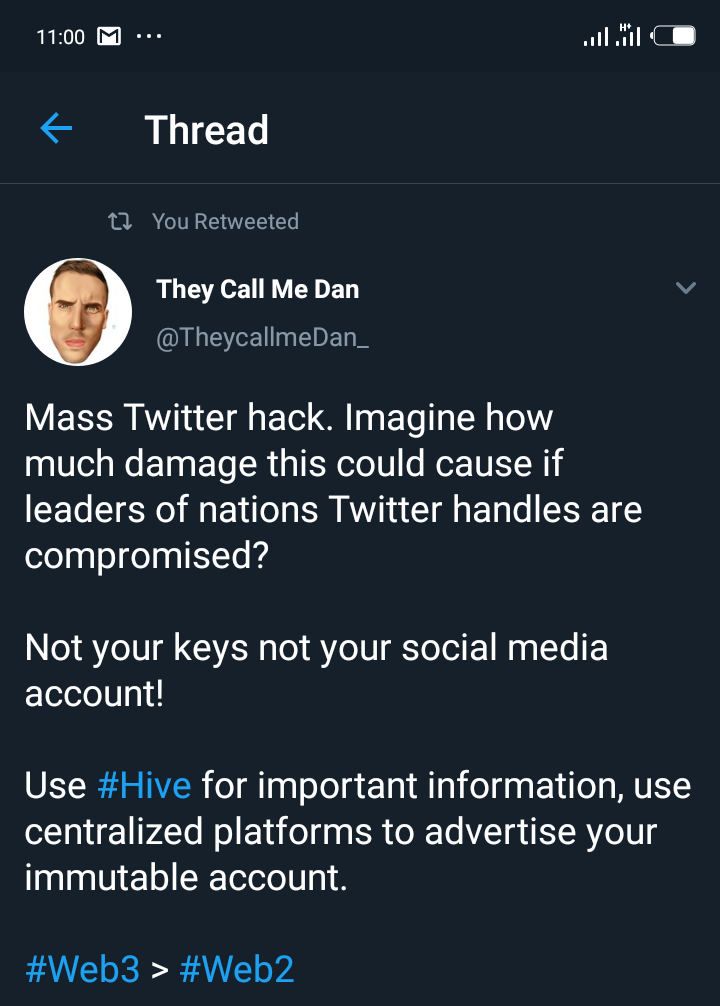 This is no longer a joke. This has gone too far but guess what, there's a solution. Hive.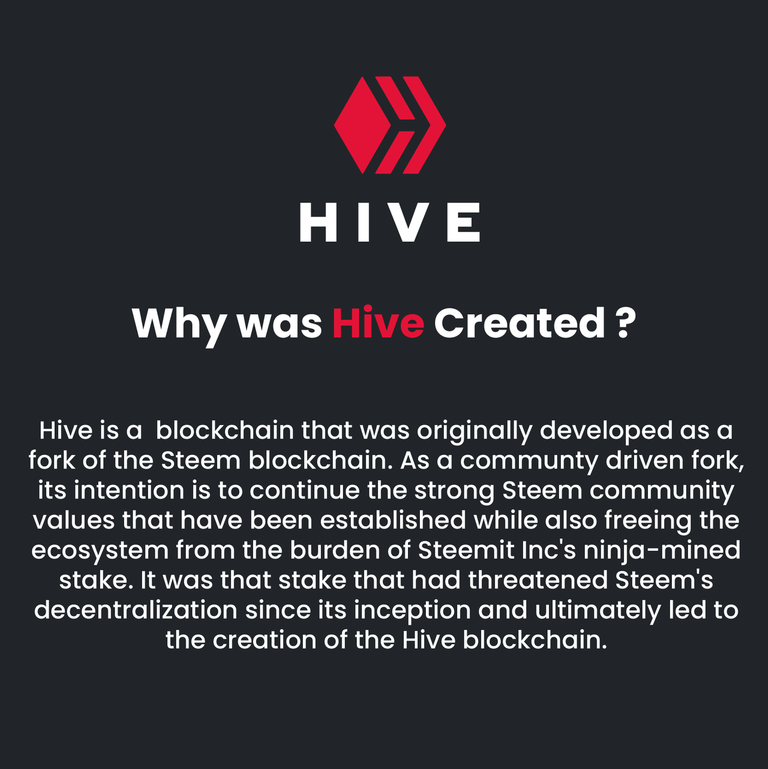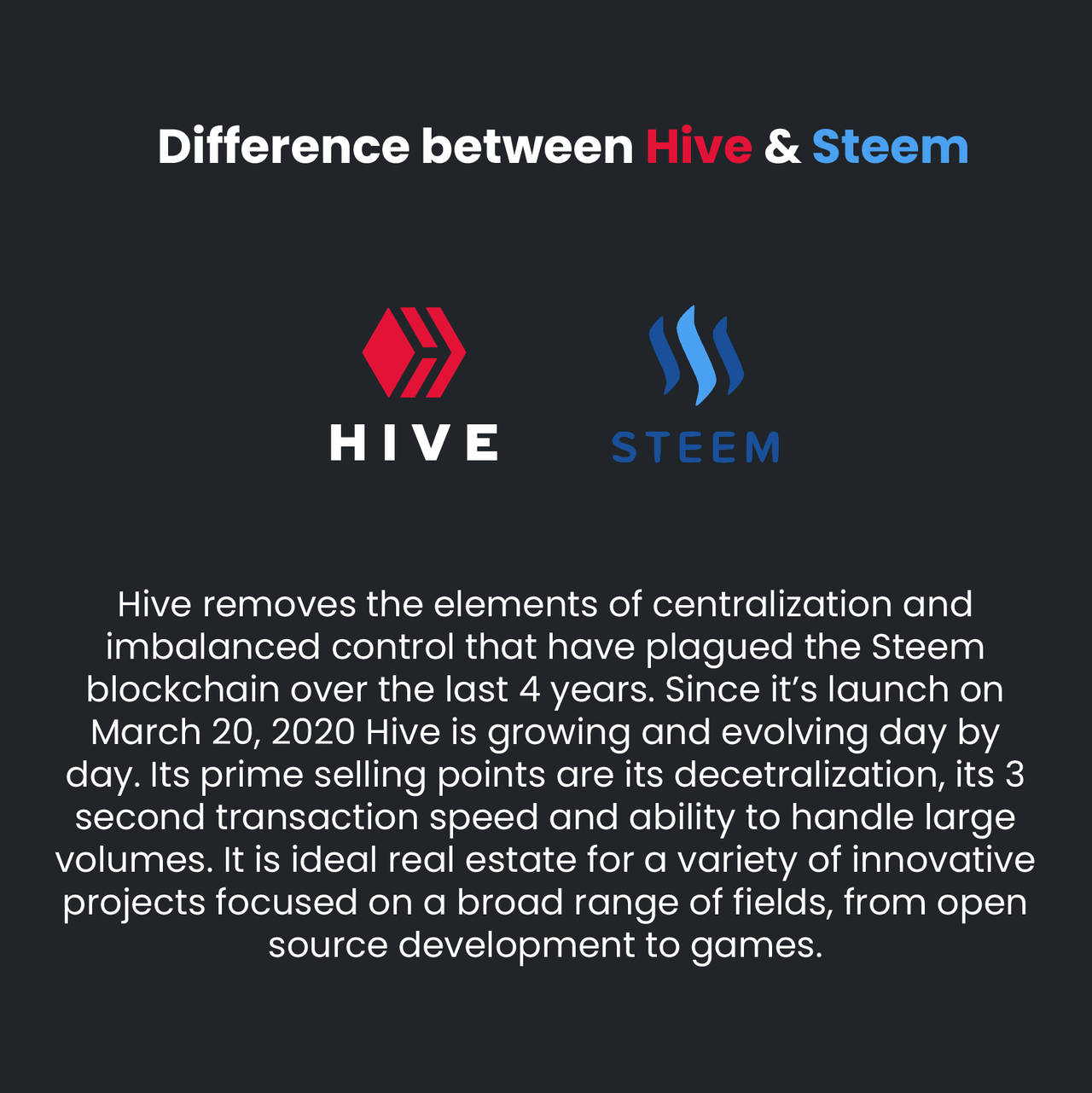 However, funny thing is while there's a solution, it comes at a cost, in the future people will look back on Hive price today and remember it was just 0.something, sadly it has a limited supply, so there can't be one for everybody, social media is just one aspect of Hive's solution to the world, by the time Hive spends a decade, what I'm saying will make more sense.
Maybe I'd be able to find this post and say I said so. On the other hand, Hive is still pretty much developing and getting more robust by the day. The shift is inevitable, its probably time you made that move.
On the bright side as @nathanmars has said, this is good for Hive, at least now people know they need an alternative, better and more advanced platform for storing and sharing information.
Hopefully by morning things will be back to normal, else I might just send my 50$ bitcoin and triple it too you know. Lol. Jokes, I don't even have 50$ bitcoin lol. Hive is pretty much ahead of its time, we keep saying this but I don't know for how long more.
Thank you for reading, stay safe out there