President Trump cries wolf about being censored on Twitter.
Who could have thought that the day will come when the President of United states Donald Trump will inspire the need for HIVE? In his own words
"Regulate Twitter if they are going to start regulating free speech." @JudgeJeanine @foxandfriends Well, as they have just proven conclusively, that's what they are doing. Repeal Section 230!!!
Now section 230 kind of protects free speech on social media and repealing it means revoking it or annulling it, this was the Presidents call, I'm not going into the details why the President made this tweet, but somehow one of his tweets were censored and as a result of his outrage he said if Twitter will regulate free speech, referring to his tweet, then Twitter itself is to be regulated.
Here's the tweet that got censored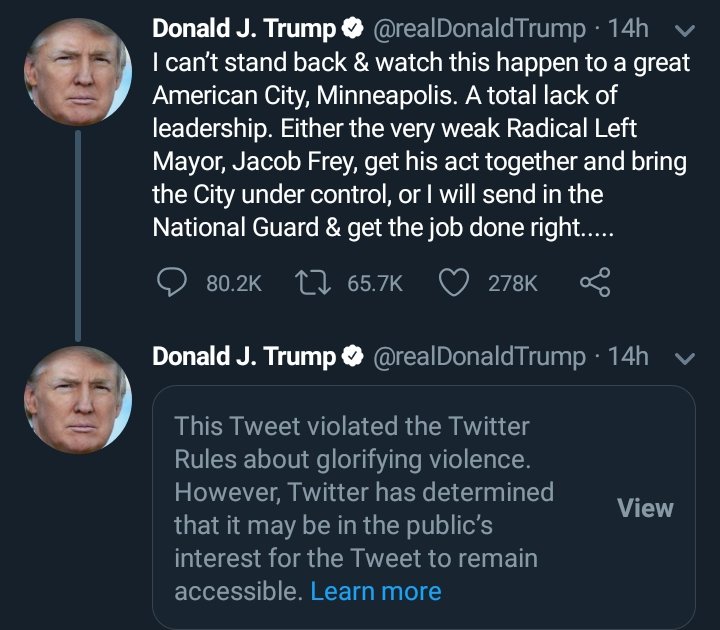 Source
I have no idea whats buried in there, but the Presidents tweet was just censored by Twitter, how much more anybody else, just because your voice happens to fall in the opposing side of the authority who might even have legit reasons to say so.
We will be lying to ourselves if we do not admit the fact that social media plays a huge role in dissemination of information within the internet society today, as people get equipped with the mobile phone and internet, they fall into the same hole, also understanding that both right and wrong information are being widely spread, centralized social media entities take it upon themselves to be in control of what is right or wrong, it is the reason why you'd constantly have clashes like as is happening between President Trump and Jack Dorsey and has been happening with users on Youtube and even Facebook.
Due to the tie we as humans have to information and our reliance/acceptance/admittance of social media trends, we are easily programmed to believing what we are made to see by the powers that be.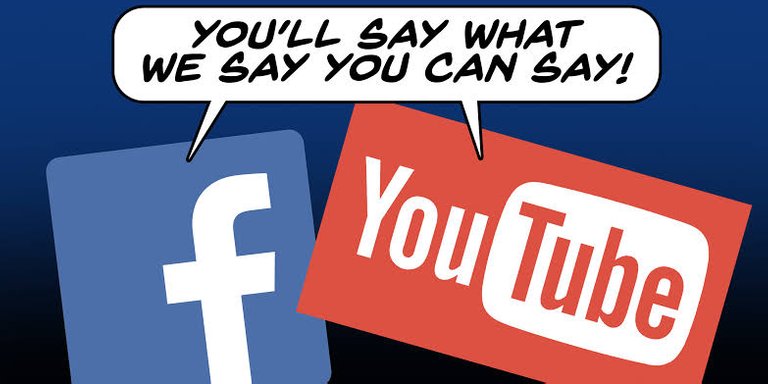 Source
Our reality is that our voice will always be our power, our tool to disseminate our truths to the world, but sadly our voices are under the mercies of central authorities, as far as traditional social media is concerned, they have the ability to dictate what is seen/heard, expecting a centralized entity to be censorship free or totally transparent is like expecting a dog not to eat a bone placed before it because you said so.
How worse will this get?
It is no news that Jack Dorsey of Twitter is getting more well known with his philantropism especially during this COVID19 period, but before then he made a tremendous amount of donation to and an announcement about a start up named Square that will be in charge of developing a type of Twitter that will be censorship free, decentralized and monetized, typically he described the ingredients of a blockchain Twitter, he must have realised the detriment of such a powerful tool under centralization which seemed really cool but lets face the facts and be realistic, this whole shit, social media on the blockchain, is not a childs play, blockchain in itself is still an ongoing experiment.
What will it take to establish a perfect system that fits this description that gets us all jiggy? The truth is no one knows because it goes beyond something even excess funding can resolve or one persons technical prowess, if we look at a well funded project like Voice, the project was launched almost a year ago, it has moved from being a concept to a product, the product is currently in testing phase within a closed group of people, critically thinking, the results they will acquire will be different from a product tested in an open sphere as we see on Hive or Steem, even with all its internal funding.
However somewhere beneath the shadows, only one experiment that has been going on for barely 4years and has proven to be capable to deliver the infrastructure where our voices can exist without the threat of a central authority, its far from perfect and is still as problematic as can be but do you really expect a closed experiment between 200 people or 2000 people within the same environment will pop up and determine the success of a worlds decentralized social media?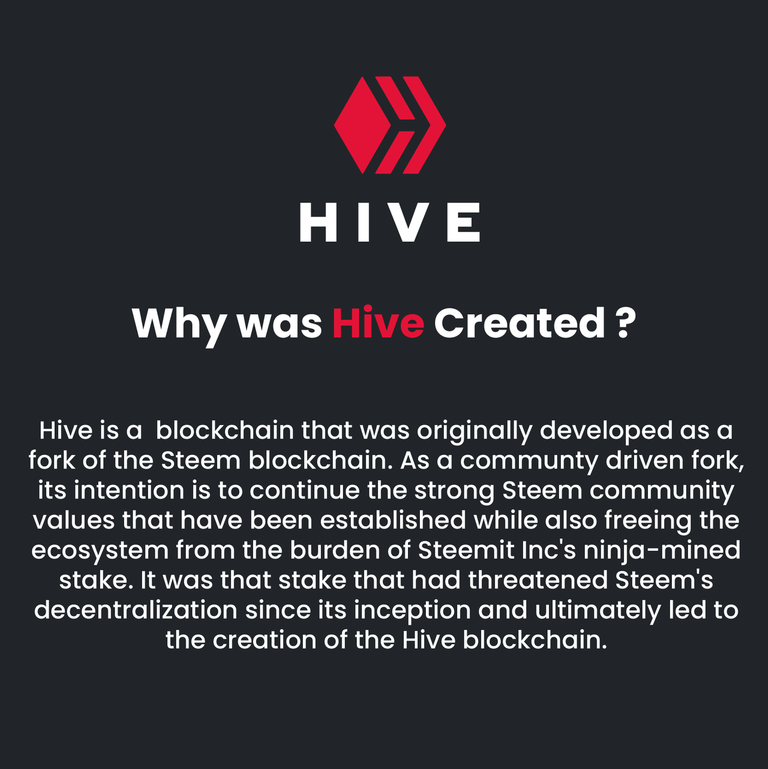 Hive has been tested for more than 3 years, in an open world where anyone can be a part of, it dealt with countless issues, it dealt with human behavior, it adapted where was warranted and it upgraded where needed, it learnt from and defeated its biggest threat, again Hive is far from perfect, it is no doubt that people underestimate the importance and standard that Hive is, I can say its probably well ahead of its time, but how else would it have garnered all the experience it has over the years and gained all its technical advantage?
There are hunches about several forks of Steem/Hive to pop up as time goes on, its only a nature of the open source space we are in, the latest to be in the works is known as Blurt which is to be launched in July, it aims to try out a different approach in this entire social media operation/experiment,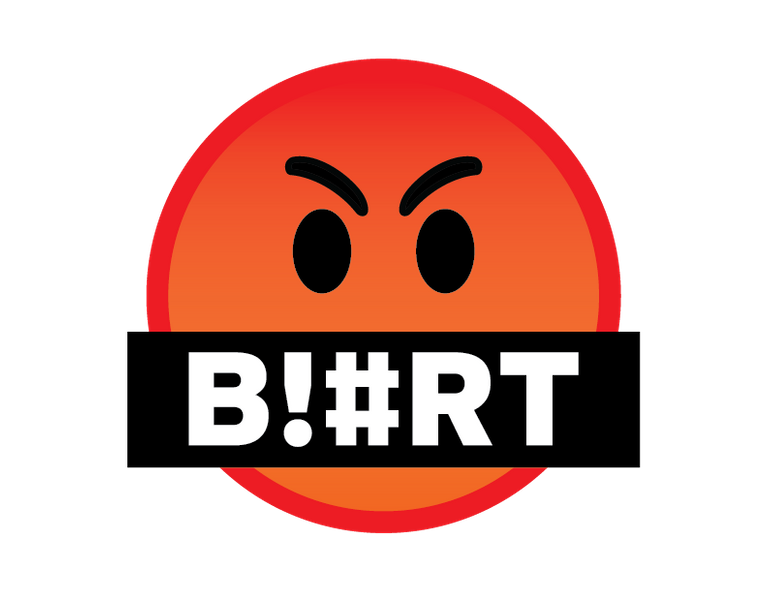 Blurt
it claims to be an attempt at the revamping of traditional social mediums like Facebook and Twitter rather than being involved in blockchain wars, addition of ads with few other tweaks here and there such as eliminating the networks stable currency and some minor tweaks to author/curation rewards. Even more, it claims that it will host a new set of witnesses in contrast to what's has been on Hive/Steem.
This is likely bound to keep popping up as long as someone sees a valid reason for it and has the network and tech to pull it off, maybe there will eventually be a fork that will totally eliminate the reward pool and replace it with something else we don't know yet, eventually there will be myriad of choices to pick from, just as some people are fine with putting the freedom of their speech and assets in one central authorities control, some will continue to strive for that one system that puts the user in control collectively as a community, like Bitcoin :), so yeah let the Forking begin.
As far as we are presently concerned, Hive is still the most robust tool that proves to us that "we" are collectively up to something and are best at it till date. "We" as a decentralized blockchain movement, "We" as pioneers of the establishment of the infrastructure to empower the voice of the people all over the world. "We" as Hive and our goal is t keep improving till we get it right.
Few days ago I wrote about the most used Dapp in the world moving to Hive blockchain, if you haven't read it, I implore you to, check it out here
Also I wrote a post about Reddit applying blockchain to its platform to begin rewarding users with cryptocurrency and what it means for crypto and Hive in general,its right here.

Thank you for reading.