I'll start this post with a wide view on the setting ...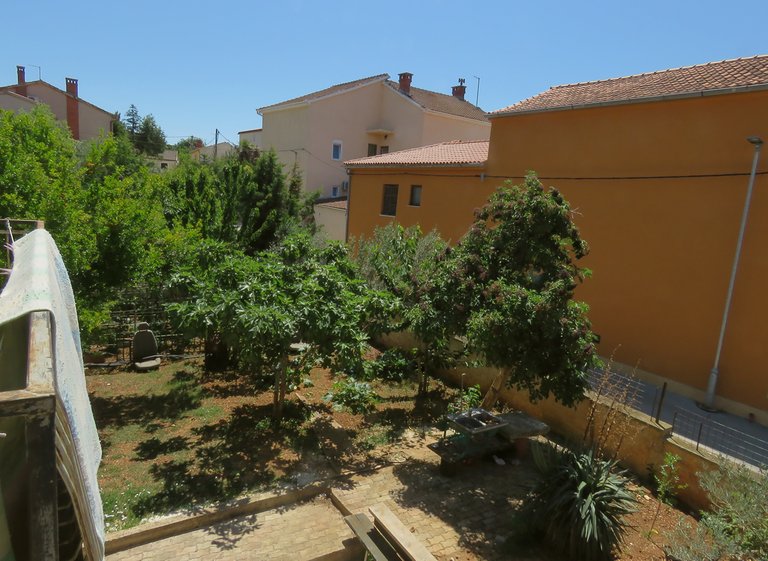 ... a slice of my neighborhood ...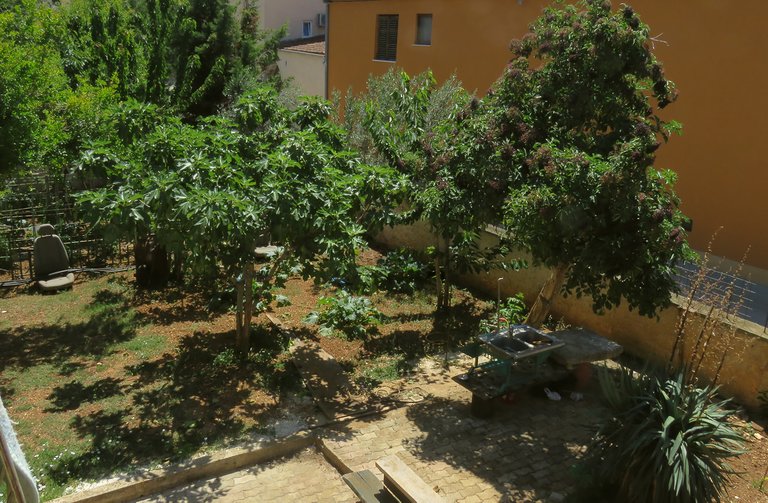 ... my house and garden ... seen from a prospective of the bee buzzing around in the hot early afternoon ...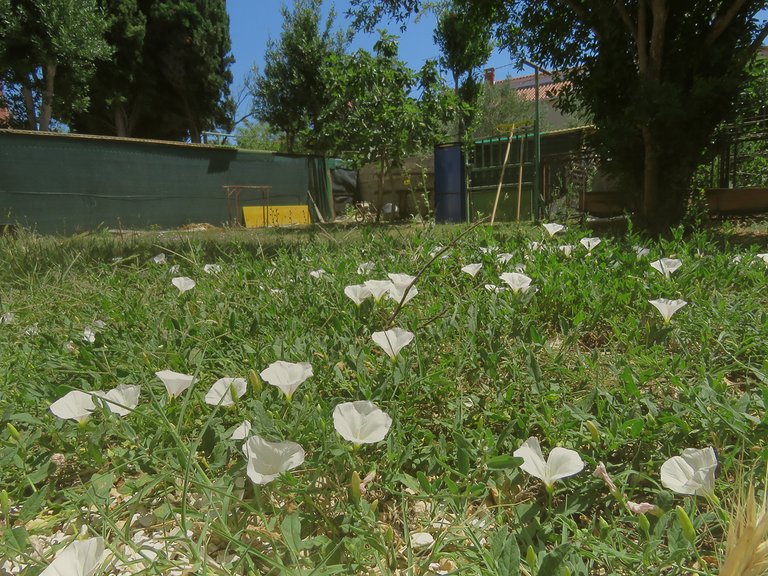 ... searching for blooming pastures between the houses ...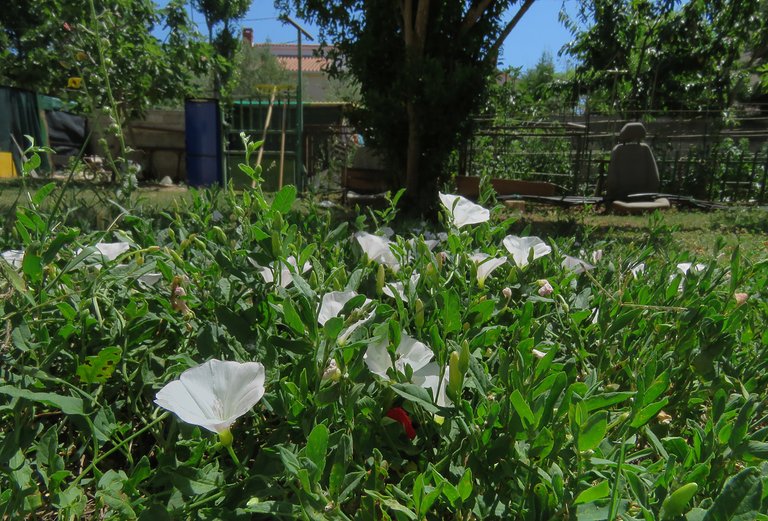 ... and here, among the lovely trumpets of the bindweed flowers ... the post is ready to take a sudden twist :D
I took these photographs you just saw, some minutes ago ... then I went back in my chair, in front of the PC, to start the post, without any idea about what the post will be ... and now ... I decided to open my PC, and get rid of the dust inside. Last summer I let the dust destroy the graphic card, and this year I have an old air compressor ... so I'm ready to do my first anti - dust operation of this kind. I'll continue this post when the operation is over.
20 MINUTES LATER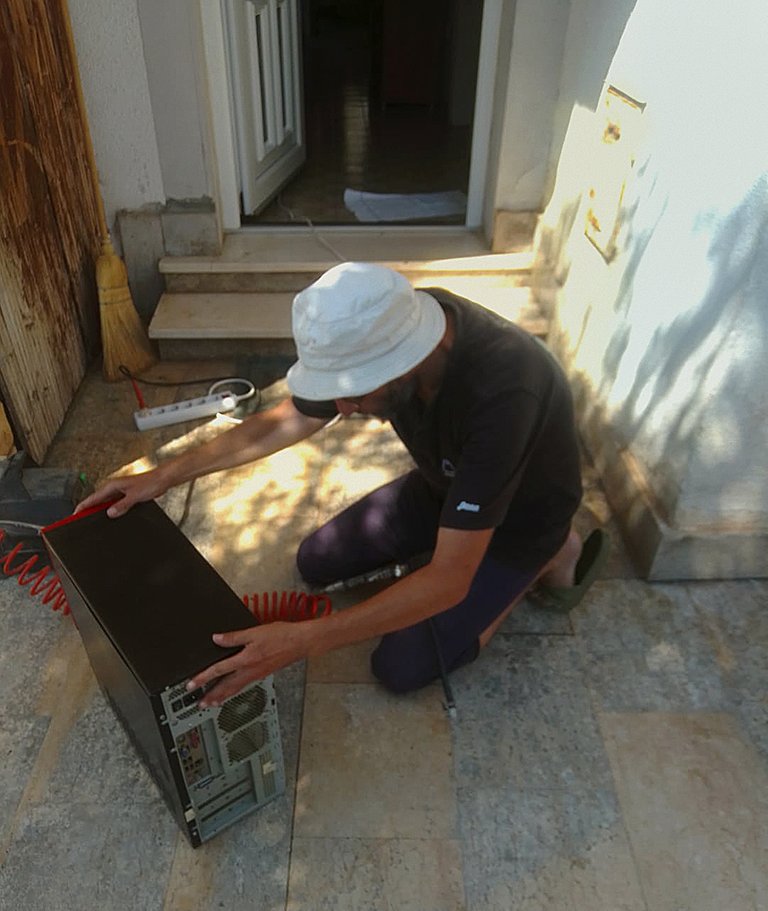 The photographs ... and video materials ... in this second part of the post, are made by a friend of mine, and I have the permission to use them here, in this post ... and anywhere else ... because :D I'm the protagonist of this part of the visual storytelling.

The air compressor is a lovely machine that produces good vibrations, sounds like a tractor and jumps around like some euphoric robot ... it was a joy to work with that thing and watch the damaging dust disappearing.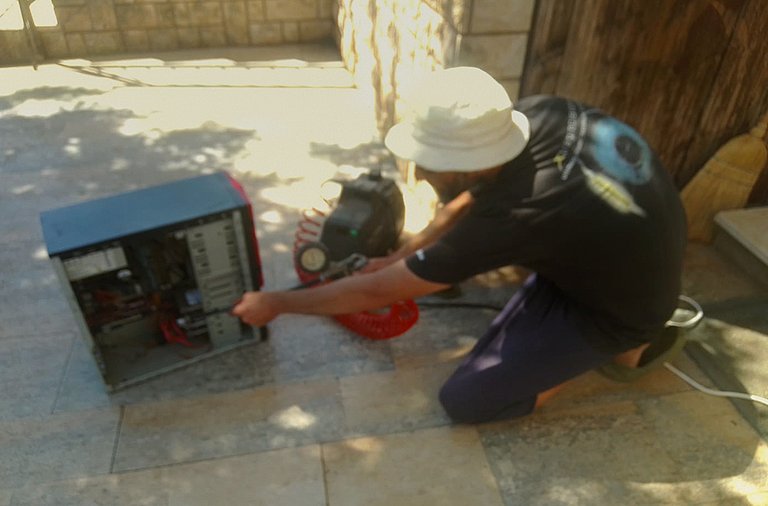 And that's it :) have a good day ... or night ... wherever on the planet you are.