Today I downloaded and tried the Phone statistics - Screen time Android application on my Samsung Galaxy A12 smartphone for the first time, and I see that the Ecency is my most used application today. I used it for 1 hour 53 minutes 1 second. This is not a surprise, because the Ecency is currently my favorite Hive blockchain application.
My second most used application today is Wild Rift, which is a video game. Today I played it for 1 hour 38 minutes 4 seconds. This is not a surprise either, because League of Legends: Wild Rift is one of my favorite video games (this is not a blockchain video game, but it is free-to-play).
My third most used application today is Facebook. I used it for 1 hour 6 minutes. This latter is somewhat surprising, because I thought that I used it only for a few minutes. Usually I do not use Facebook for longer times. Or at least this is what I think.
I also used the Hive Keychain (beta) for 23 minutes 24 seconds. I used it to make transactions on Splinterlands, on Hive Engine, on Hive Wallet, and on Tribaldex (I checked and increased my SWAP.HIVE - SPS liquidity pool position).
Today I used my smartphone for 6 hours 0 minutes seconds. Maybe I use my smartphone too much today. Maybe not.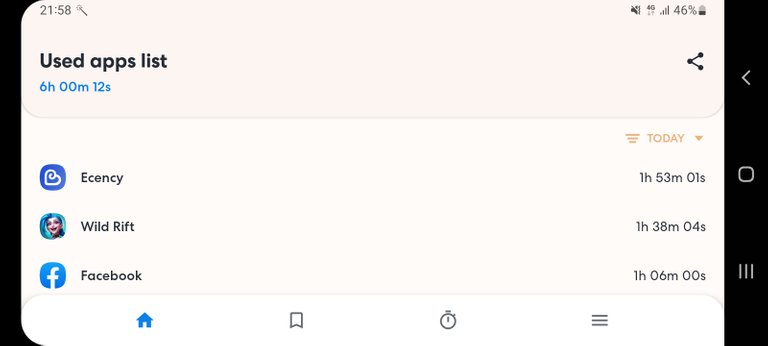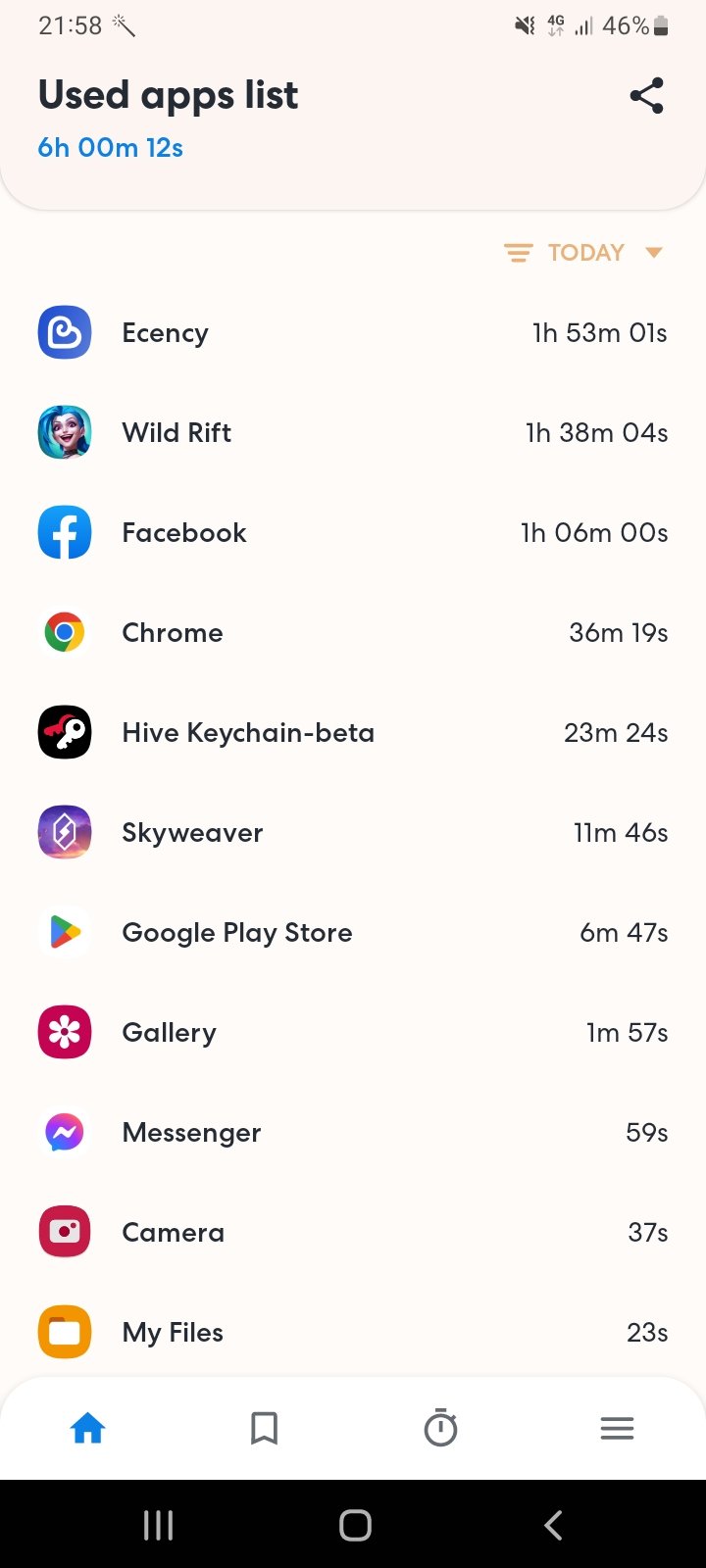 How about you?
How many hours have you used the Ecency application and your smartphone/tablet (any Android device) today?
And what do you think about using your smartphone/tablet (or any Android device) for six hours in a day? Is it too much, or acceptable?
Have a nice day. All the best. Greetings and much love from Hungary.