On seeing this week's prompt from the #LadiesofHive community, I didn't hesitate to choose Option One because I have a clear answer to the question.
Who is the first person you would call when you are in trouble?
Well, I would have chosen my husband because of the unique attributes he encloses but no, he is not the one in this case. The reason is very simple; he doesn't have a strong heart to absorb shock or process troublesome issues calmly. His compassionate heart to people may have contributed to this his fidgeting nature times I have called upon him in trouble and so I stopped and applied wisdom to follow him. I can tell you that I have a stronger heart than him to accept and attend to any trouble that arises. My mum would have been another person to call but then, she too has a soft mind and fidget with some news. I choose to inform them when I have handled the issue to some an extent.
Now you may be wondering who the person is right? The person is my lovely, humble, handsome, kind-hearted TWIN BROTHER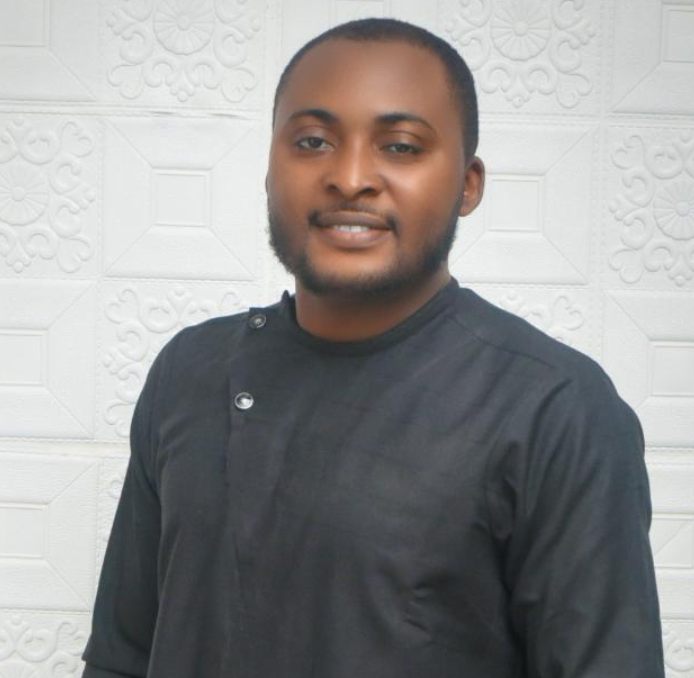 A picture of my twin brother
Many people in my extended family call him God's gift*, of course, this is not his name but the name was inferred out of the massive wisdom he is endowed with by his maker. I am so blessed to have him as my twin brother. This is not an ordinary statement but I am sure, you may not understand that.
My twin brother is blessed with God's wisdom to handle any form of trouble around him with calmness. Just when I think sometimes that my own has finished, he steps in with his magic advice, his words are always soothing, so calm and devoid of anxiety. I use to wonder if he is an angel in form of humans in some cases. How he comes up with strategies in handling trouble many times I have called on him perplex me so much.

When I was about to get married, I thought our bond will reduce but I was wrong with my intuition. We can't go in 48hours without hearing or chatting with each other and so I don't hesitate to open up to him first whenever I am in trouble and God has been using him enormously in my case.

My twin brother will be getting married in a month. His fiancee jokingly said one day that the way we both relate,(my twin and I), she doubts if anything in this world can temper the bond and that she is jealous oo🤩. I wouldn't know if there is a magic gum that God used to bond us together but I love it anyway, especially the way he normally comes through for me in times of trouble. However, God remains my divine first consultant, when in trouble whereas my TWIN BROTHER IS THE FIRST PHYSICAL BEING I WOULD CALL WHEN IN TROUBLE.

Thank you so much @silversaver888 for the wonderful questions, I love them❤. Thank you @merit.ahama for inviting me to this week's contest. I will gladly invite @amiableamara and @estherscott to participate.
Thanks for reading!!
Remember, to keep staying positive and be happy 😊💞❤🧡