I recall watching a documentary three years ago about a Ugandan family living in extreme poverty and I was moved to tears😢; it was the height of poverty I had ever seen💔. So, as my entry to the @LadiesOfHive community contest, I thought I should share the story:
2️⃣ What is the most extreme example of poverty you have ever seen?
One Saturday afternoon, after I was done with chores and had my bath, I was bored and decided to watch TV. I grabbed the remote, hopped on the couch and began scrolling through tv stations, undecided on what to watch.
Suddenly, I remembered it was time for one of my favorite programs to be aired. I tuned in to the station and "BBC Africa Eye" was already on. I don't know if many of you are familiar with the program but I hate to miss it because I'm a fan of documentaries. Their true life stories were always intriguing and enlightening.
Airing on the program that day, was the story of a Ugandan family who lived in a thatched shelter, there was only a roof, no walls, doors or windows. The shelter was only made of bamboo sticks, palm fronds and some thatches to cover up the spaces on the roof. To top it all, this shelter was located in a deserted open space, totally unsafe for habitation. And we're talking about a family of five; a single mother and her four kids. I remember one of the kids saying; "This has been our home for years and we're used to it… we don't know what it feels like to live in an actual home."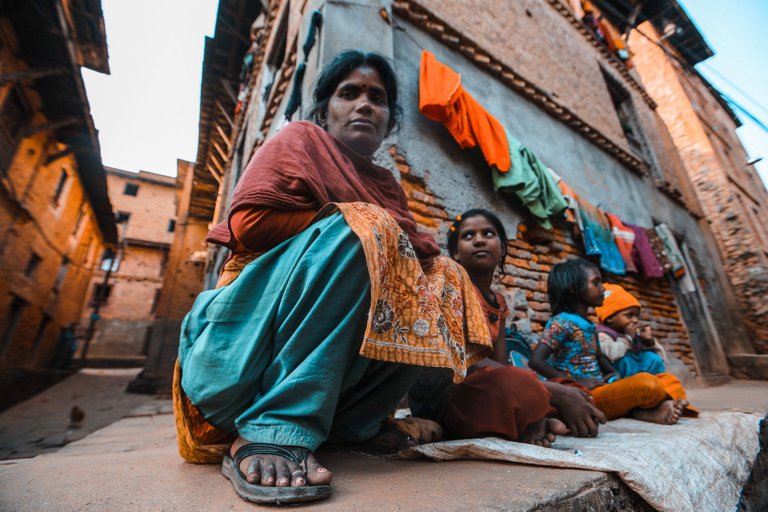 Source
I can't remember the mother's name (it was a native name plus it's been years) but while speaking with one of the interviewers, she began telling her story of how they were refugees who had to flee their home after their community was raided by terrorists. It was in this raid her husband was coldly murdered, leaving her with an unborn child and three little children, completely destitute. They only managed to escape by a hair's breadth.
Imagine after such ordeal, no one came to their aid not even the government. But they had to survive anyway, so they fled unprepared and empty handed. The family traveled on bare foot from one community to another but no matter where they stayed, they were never settled as they only ever faced problems and were ostracized. The single mother mentioned that at some point, she thought she was cursed and questioned the existence of God. She felt alone, invisible and thought about commiting suicide several times, but the thought of her kids held her back each time… She couldn't just abandon them.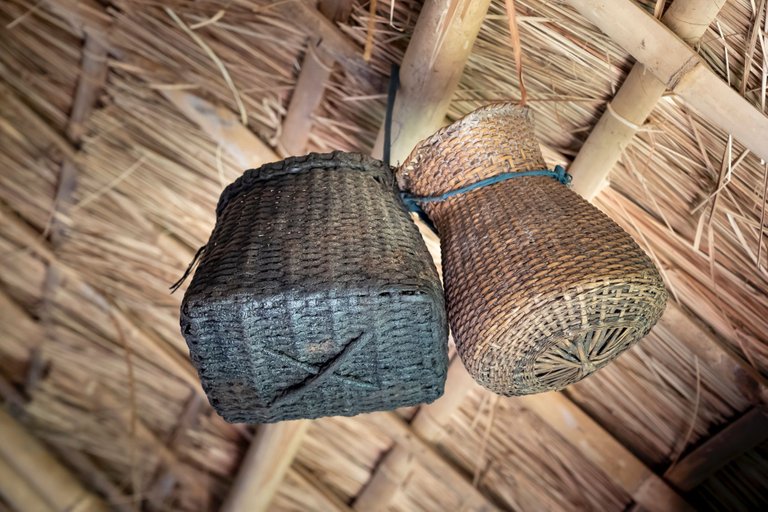 Source
She managed to build a small shelter in a deserted place with the little materials she could make do with. She worked on people's farms and earned peanuts which were barely enough to feed herself and her children.
I was even more perplexed when she mentioned how she went through pregnancy without antenatal. In fact, she gave birth in her shelter all by herself.
Unfortunately, things only got worse thereafter. Their life was a living hell. Did I mention her children were all within the age brackets 8 - 14 years but neither of them had ever been to school? They only did petty jobs to support their mother but it still wasn't enough, it could only go as far as securing a square meal. On lucky days; two square meals.
You needed to see the pathetic condition these people were in, it was disheartening; They were clothed in dirty ragged clothes, bare footed, unkempt, the children had bulging bellies (kwashiorkor) and were thin as a rail.
The part that moved me to tears was when she mentioned how her 5 months old child died due to malnutrition and malaria. I know what you're probably thinking; "Do people still die of malaria with all the drugs and treatments available??"
Well as devastating as it sounds, yes! It's the outcome of abject poverty.
The mother couldn't stop tearing up in between her narrative, even her kids too. Only God knows how tough their experience must've been for them.
At last, thankfully, they were discovered by an investigative journalist from BBC African eye and rescued through the help of an NGO . They received full check up and treatment at a hospital, a new comfortable home was built for them. The single mother was supported with funds to start up a lucrative business while her kids were fully sponsored through school. I could never forget the priceless smiles on their faces that moment.
Let me conclude by quoting Mother Teresa's words; "WE THINK SOMETIMES THAT POVERTY IS ONLY BEING HUNGRY, NAKED AND HOMELESS. THE POVERTY OF BEING UNWANTED, UNLOVED AND UNCARED FOR IS THE GREATEST POVERTY. WE MUST START IN OUR OWN HOMES TO REMEDY THIS KIND OF POVERTY."
P.S This will be my first time participating in the #LadiesOfHive community contest and it's a great pleasure 😊. Thank you @floraada for inviting me to this contest. I'd like to also invite @bettybunny to participate in this contest.
This is my entry into the @ladiesofhive community contest #86(https://peakd.com/hive-124452/@ladiesofhive/ladies-of-hive-community-contest-86)
THANKS FOR READING! ❤️
~ photo at top of this post by Mehmet Turgut Kirkgoz on Pexels.com ~