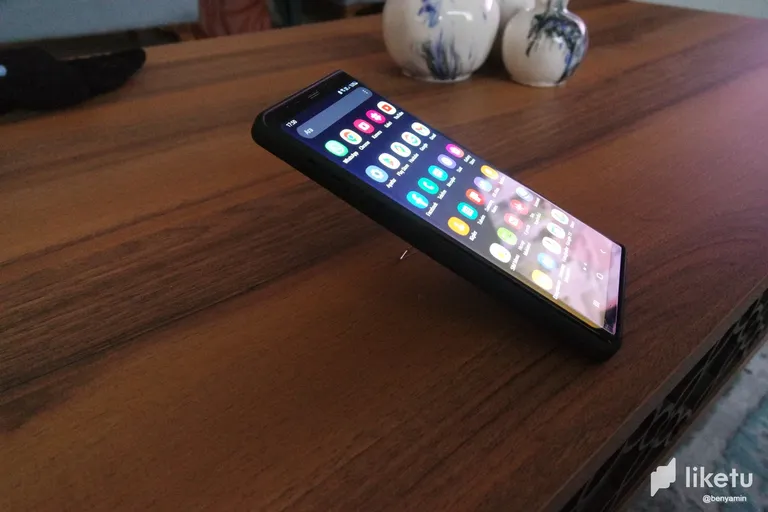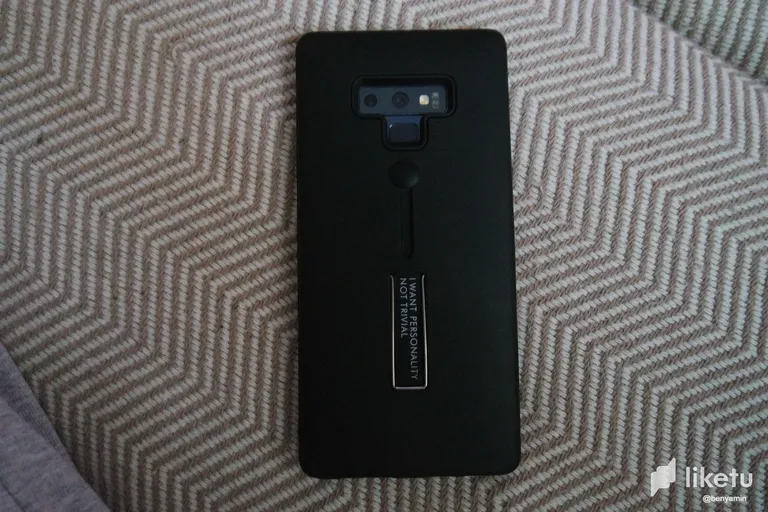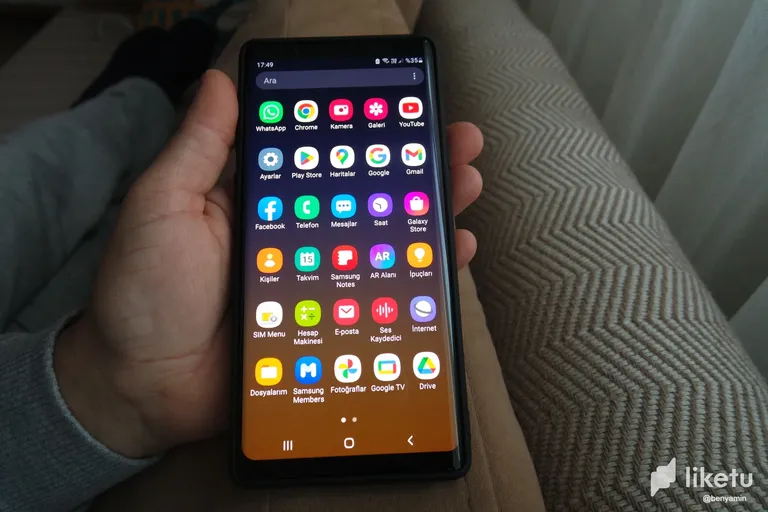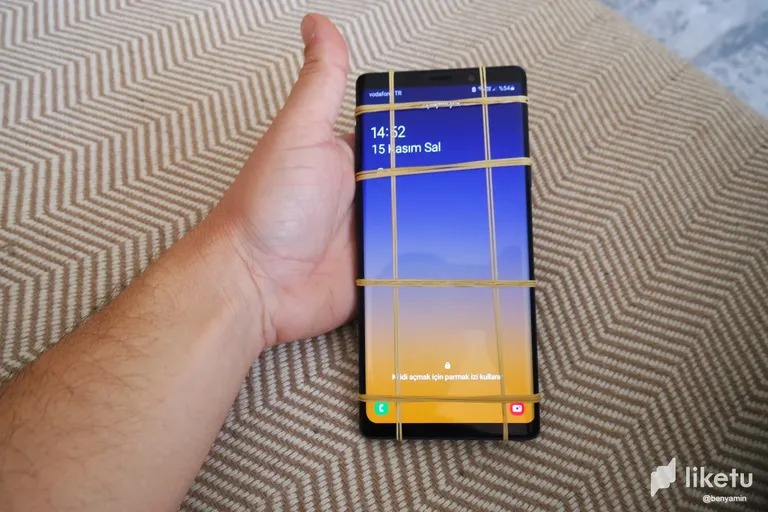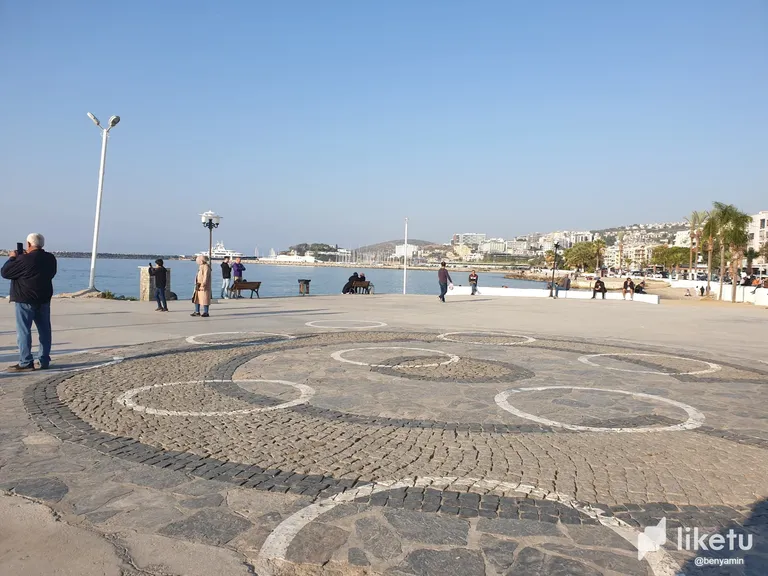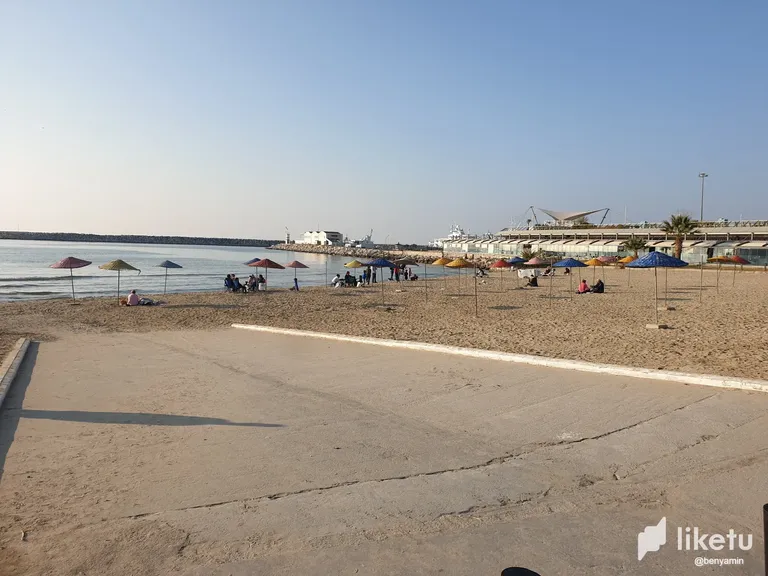 (ENG)
Hello everyone, friends, today I finally got the phone I've been wanting to get for a long time. I used to use note 5 before, but I broke the screen many times and now I wanted to buy a new phone. Since I have always used the note series, I wanted to buy it from this series again, because it is a really beautiful and very functional phone. I've been doing research for about a month and found someone from the city where I live, and I met him yesterday morning and got the phone call from him.
The screen of the phone had just changed in the samsung service, so I preferred this phone. Since these phones are a little old, the problem that we call the ghost screen arises, so it made more sense for me to buy a changed screen. I got the phone yesterday morning, as you can see in the post I threw yesterday, I went to do the electrical work there, I encountered a problem when I wanted to try the phone at night.
After the phone was repaired, when they glued the cover, a piece of adhesive remained on the camera, so thin that it seemed too difficult to see with the eye, and I noticed it if it was difficult. I talked to the person I bought the phone from, he said he could get it back in the morning if I wanted, but I didn't want to give it back because I liked the phone so much.
I went to the phone guy first thing in the morning and explained the situation and asked them to get the adhesive on the camera.
It cost fifty Turkish liras to make it, and as soon as I got the phone, I came home and tested it with a phone light, and I solved this problem without paying big money.
I've been using the phone since yesterday, and the speed is also very nice, and the hive also does not contract, and I'm most glad that I'm officially suffering from torture on my old phone, I realized this.
(TR)
Herkese selamlar dostlar bugün uzun süredir almak istediğim telefonu sonunda alabildim. Daha önceden note 5 kullanıyordum ama ekranı birçok kez kırdım artık yeni bir telefon almak istedim. Ben hep note serisi kullanıdığım için yine bu seriden almak istedim çünkü gerçekten çok güzel ve çok işlevsel bir telefon. Yaklaşık bir aydır araştırma yapıp yaşadığım şehirden birini buldum ve dün sabah buluşup telefonu aldım kendisinden.
Telefonun ekranı samsung servisinde yeni değişmişti bu telefonu o yüzden tercih ettim. Bu telefonlar biraz eski olduğu için hayalet ekran dediğimiz sorun ortaya çıkıyor bu yüzden değişmiş ekranı almak daha mantıklı geldi bana. Dün telefonu sabah aldım dünki attığım yazı da gördüğünüz gibi elektrik işini yapmaya gitmiştim orada telefonu gece denemek istediğimde bir sorun ile karşılaştım.
Telefon tamir edildilten sonra kapağını yapıştırdıkları sırada kameranın üzerinden yapıştıcının parçası kalmış o kadar ince ki gözle görülemeyecek kadar zor görünüyordu bende bunu zorda olsa fark ettim. Telefonu aldığım kişi ile konuştum istersem sabah geri alabileceğini söyledi ama ben telefonu çok beğendiğim için geri vermek istemedim.
Sabah ilk iş telefoncuya gittim ve durumu anlattım ve kameranın üstünde ki yapışkanı almalarını istedim.
Yaptırması ise elli türk lirası tuttu ve telefonu alır almaz eve gelip telefon ışığı ile test ettim ve bu sorunu da büyük paralar ödemeden çözmüş oldum.
Telefonu dünden beri kullanıyorum ve hız olarak da çok güzel ve hive de kasma yapmıyor en çok da buna sevindim eski telefonumda resmen işkence çekiyormuşum bunu anladım.
---
For the best experience view this post on Liketu