Hello Everyone,
Lately I've been working on some small prints, nothing major at the moment.
I have some plans for upcoming designs, one of which is a special kind of planter for indoor gardening. I intend to create a three stage planter, where the bottom is removable and able to be fitted on top of a second stage (larger) planter, and the second one will also have a removable bottom, for a third stage. Hopefully it all works out because I can see it in my mind, and it's going to be amazing :)
I printed some super cool salt and pepper shakers.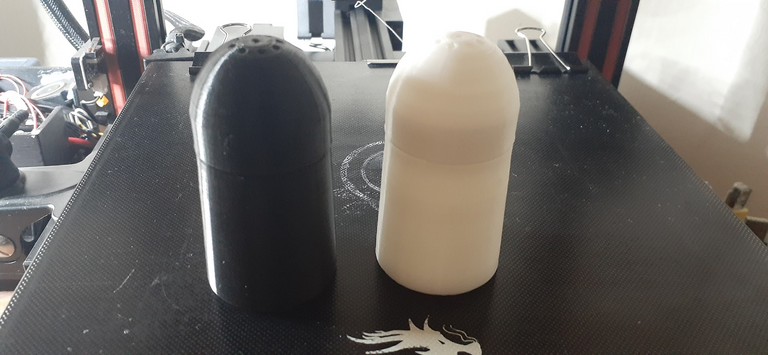 Egg salt shaker by AlexNZ May 11, 2014
My Thingiverse Make
---
The prints came out pretty sharp. I really like these, especially because they saved me some money, and I've been needing salt and pepper shakers for quite some time now.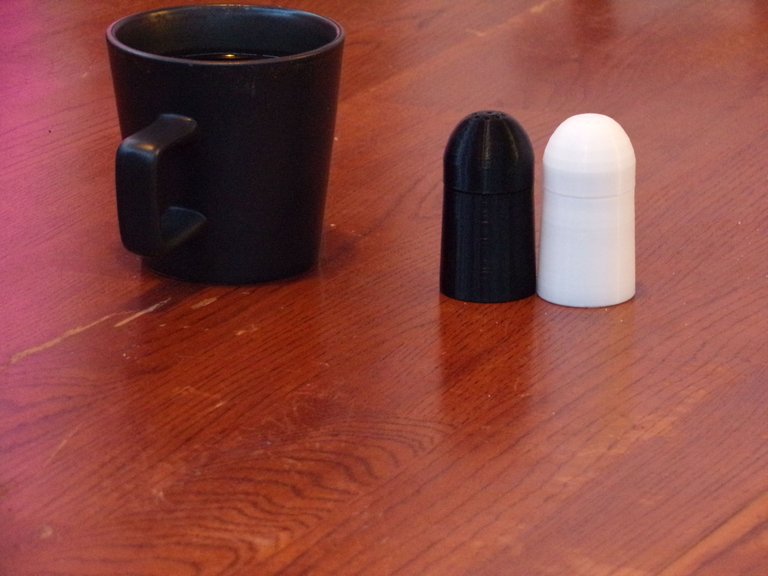 ---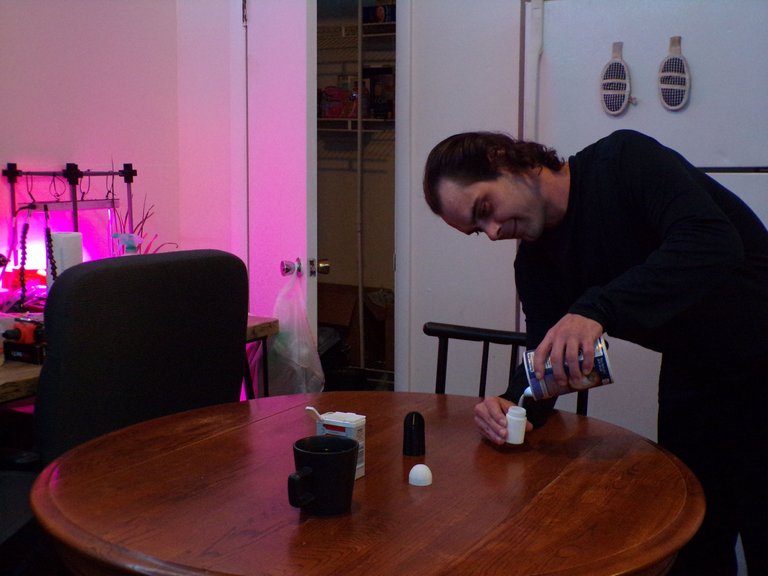 ---
Having a great time filling my new salt and pepper shakers! :D
I also printed a super cool minimalistic filament guide. I love this thing too, as it was a necessary upgrade for the Ender 3 V2.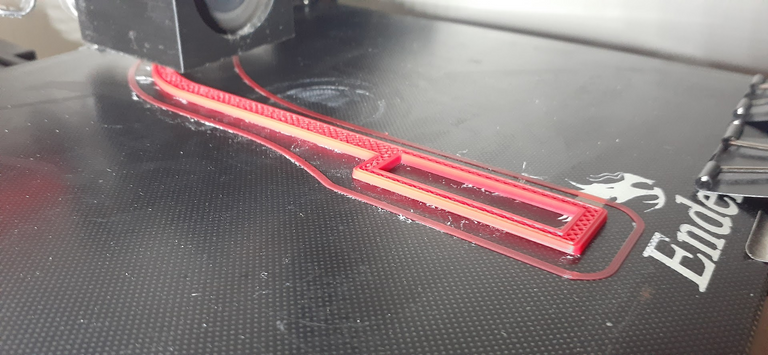 Ender 3 v2 Filament Guide by Phille88 August 15, 2020
My Thingiverse Make
---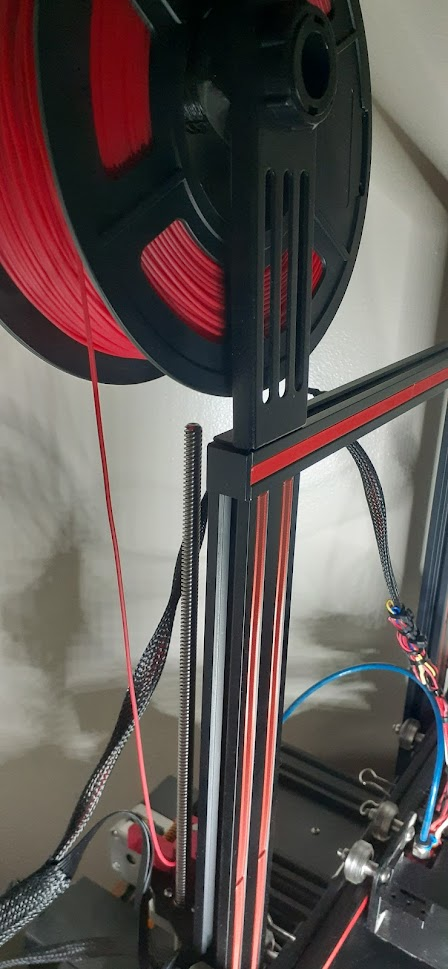 ---
Before the filament guide.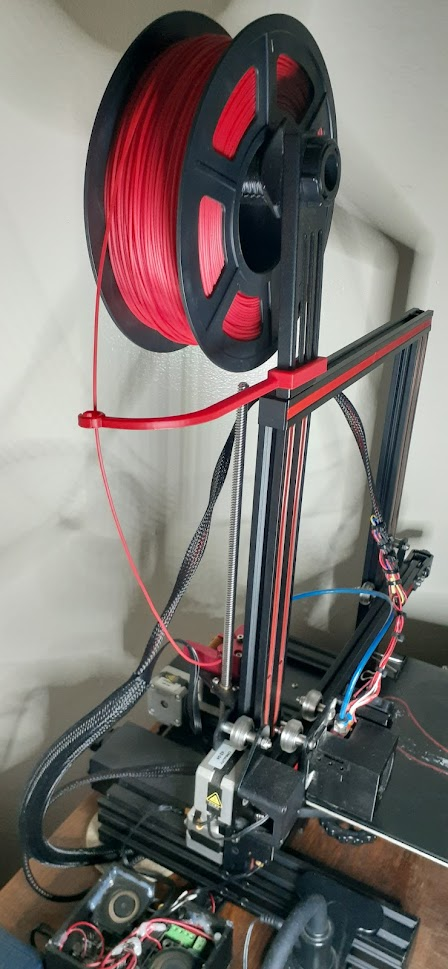 ---
And after..
The fit is a little loose, which was expressed by others on Thingiverse, but it's no big deal, because we all know how I love hot glue.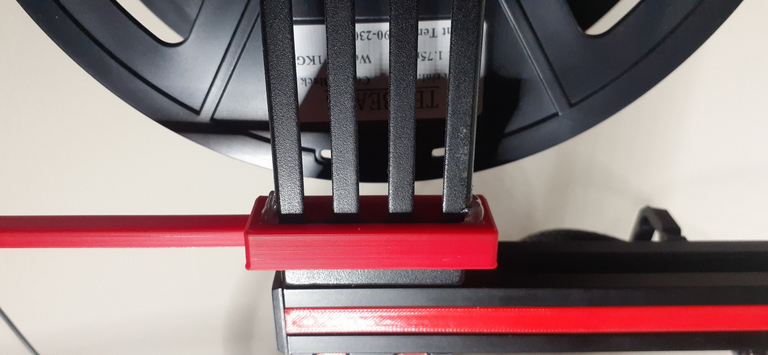 ---
It's no longer a loose fit, and the hot glue is hardly noticeable. This isn't a matter of underflow, because I know my flow is on the money :)
I print everything with TECBEARS filament currently.
A PLA compound is what I use, and their brand of PLA produces very nice prints. The printable heating range is very forgiving. I print the first layer at 205 C and remaining layers 189-192 C.
In terms of filament diameter consistency, it's always good, and I've just never had any problems with this stuff.
I had a recent problem with an order.
The roll showed up with a broken vacuum seal. I was not happy and contacted them stating I would expect a new roll be sent if the filament was no good.
I provided them with a photo of the broken seal, and they responded in 7 hours, which I consider to be fast for an online customer complaint.
They asked me to provide my address for verification so they could send me a replacement with no need to return the old one. In other words, they gave me a free roll because of this, and it was at my doorstep within 48 hours like the first one was.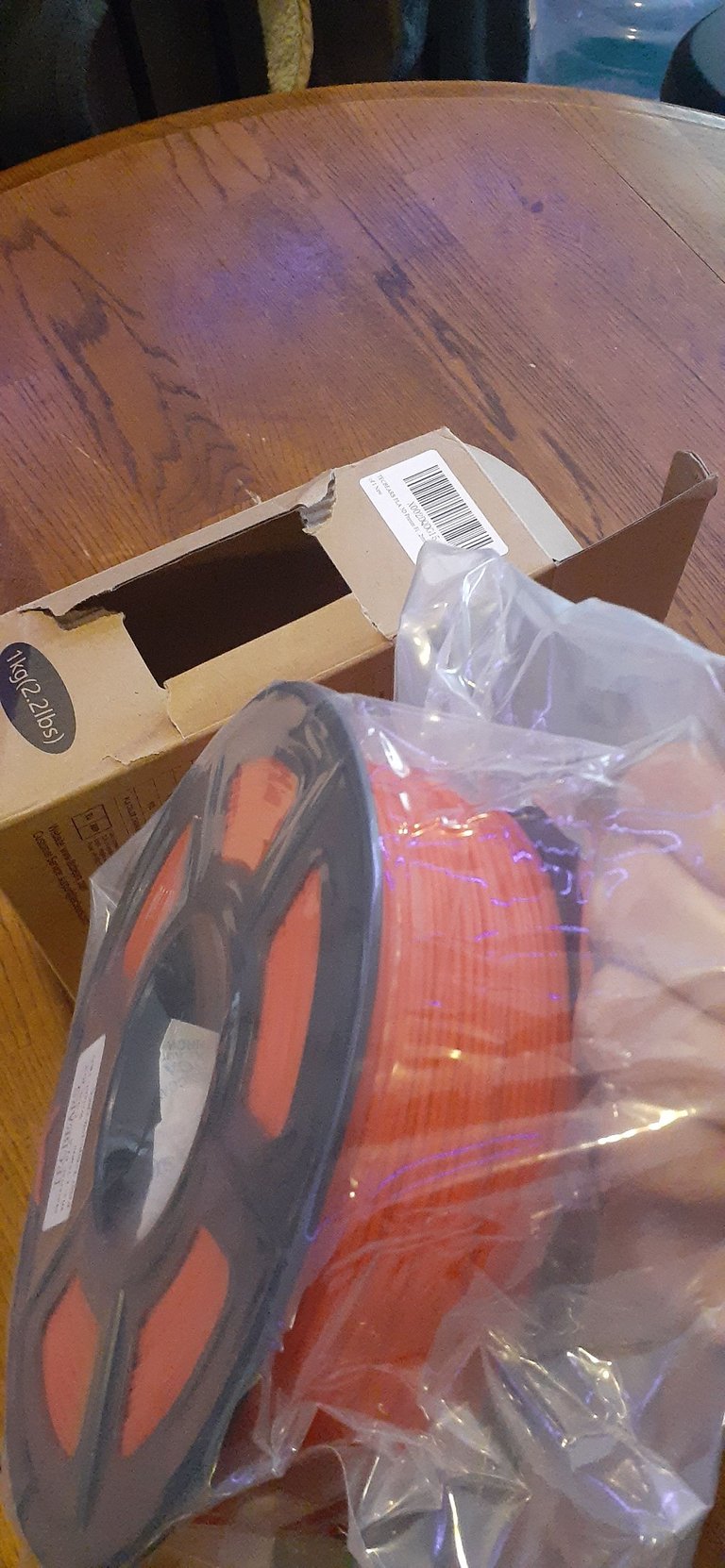 ---
This was the roll I received first. (Which turned out to be perfectly fine.)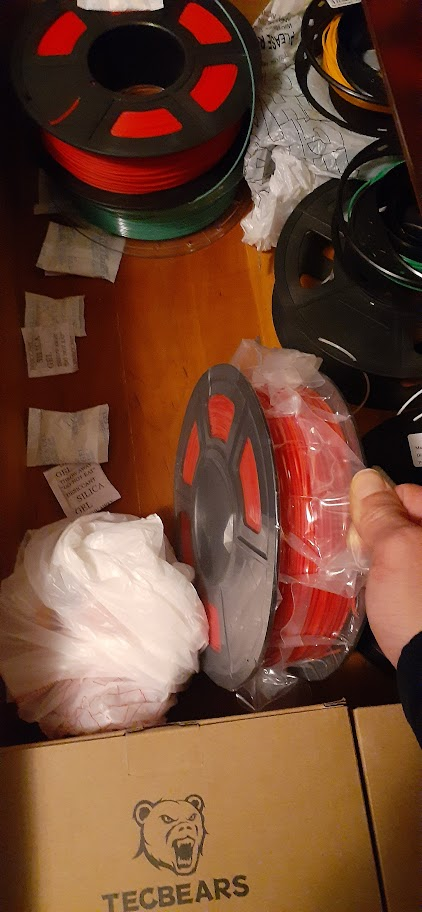 ---
This was the "replacement" roll. If it's not obvious in the photo, believe me when I tell you, this is the most vacuum sealed roll I have ever received. I laughed a little when I opened it, because they definitely made sure to send me a vacuum seal that would exceed my expectations :D
I will be buying plenty more in the future. The prints speak for themselves, and the customer service satisfaction for me is as good as it gets.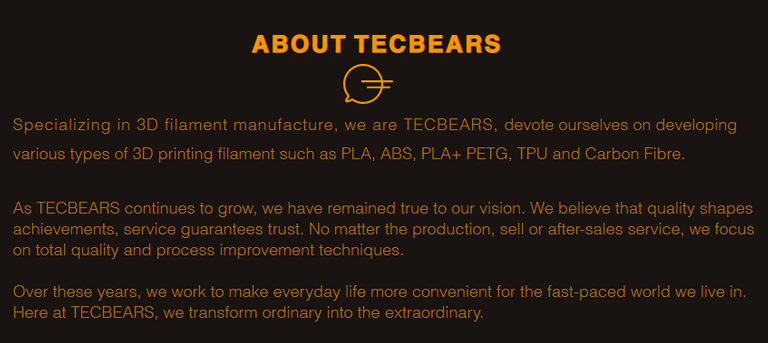 https://www.tecbears.com/
---
I'll continue to support their vision, because they are serious about it from what they have shown me. Thanks TECBEARS!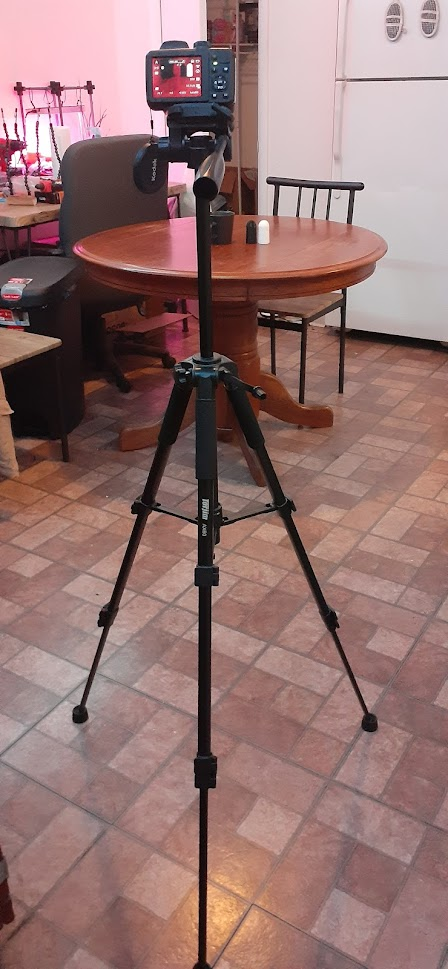 ---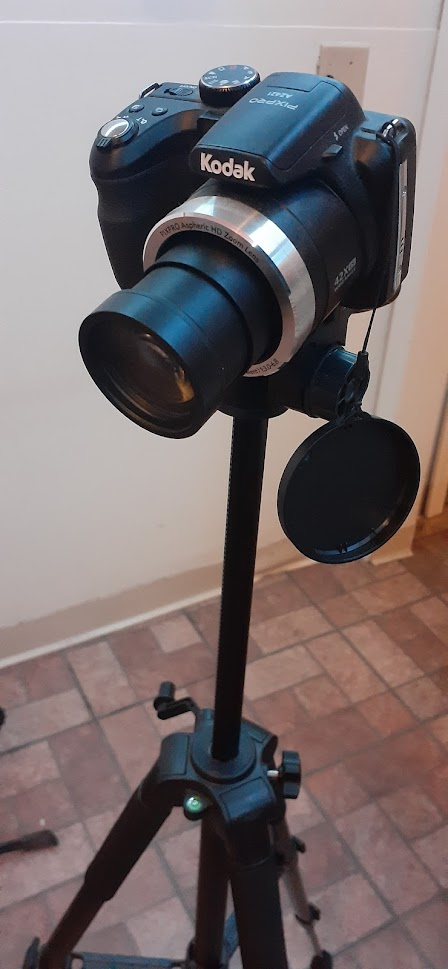 ---
Most of the photos in the post were taken with my Kodak PixPro.
This blog is an alt account, @futuremind being my main account, where my posts are more diverse. I dedicate this blog solely to 3D printing content, but 3D printing content here is incorporated as well into my main blog with home gardening projects and other things.
Your comments and support are always appreciated, as your time is a valuable commodity and I always keep that in mind and do my best to respond back.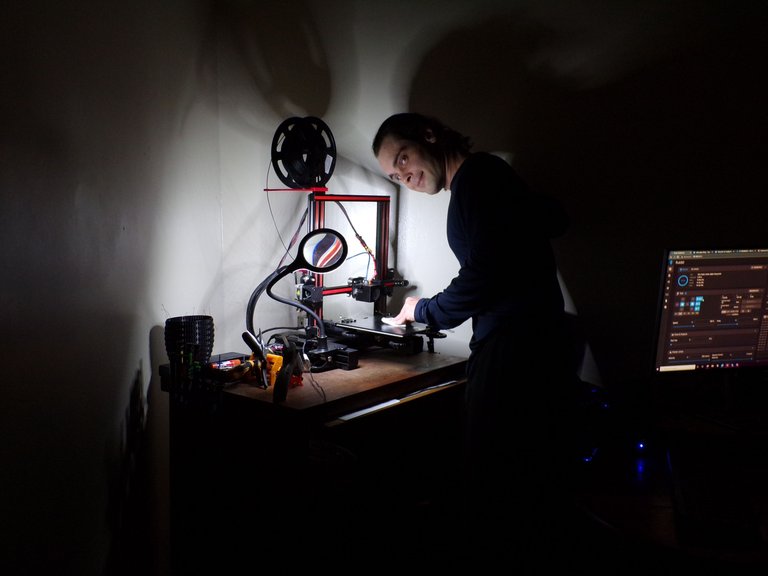 ---
Now back to printing the future.
Thank you for stopping by, have a great day! ~~@print3dpro