Hello Everyone,
Lately I've had all kinds of projects going on, and this is one that I've been pretty excited about.
It's relatively simple for a 3D printing project, and my printer has been performing very well. I'm able to slice a model in Cura Ultimaker, drop the .Stl file into Klipper, and hit the print button without anything going wrong lately.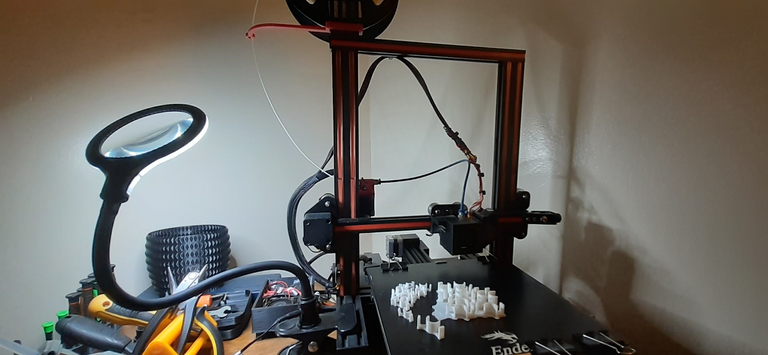 Topsy Micro by TopsyMicro May 04, 2018
---
I printed a bunch of these low stress training clips that @evileddy helped me find with what he refers to as his "strong Google-fu." The Google-fu is strong indeed, as he found these in barely any time at all. I searched quite a bit and just couldn't seem to find them prior.
I think I was using the wrong keywords because I didn't know they were called LST clips, and was inputting things like "cannabis bending clips".. just whatever I could think of..
Let's have a closer look at the clips.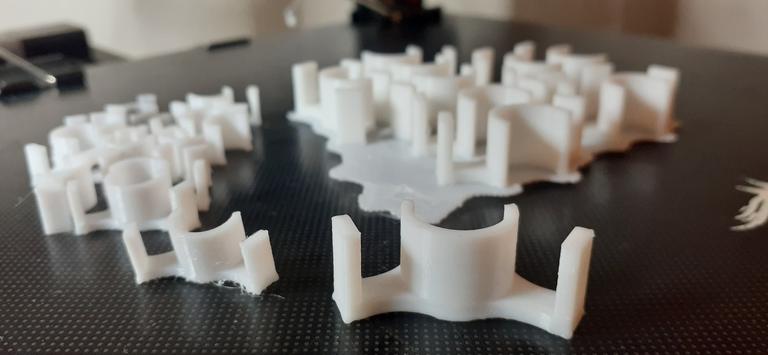 Topsy Micro by TopsyMicro May 04, 2018
---
It would be difficult to realize what you're looking at with these unless you know the intended use. In my opinion anyway.. It is not blatantly obvious what they are for.
I initially discovered these clips on @jonyoudyer's blog.
In his most recent post these clips can be seen in use, so I will share a photo from that post along with his post link. If you like these clips, please consider checking out his post and blog. You won't be disappointed if you're into cannabis :)
[email protected]

Update: Supper Cropping
---
This gives a clearer look at the intended purpose of these clips. By the looks of it, they are very efficient for stress training. It's also obvious in the photo above that his clips are 3D printed as well. I'm guessing these aren't something that can be bought commercially at the moment, but I don't know for sure. That's just a guess.
Let's talk about my 3D printing method for mass production of these awesome clips.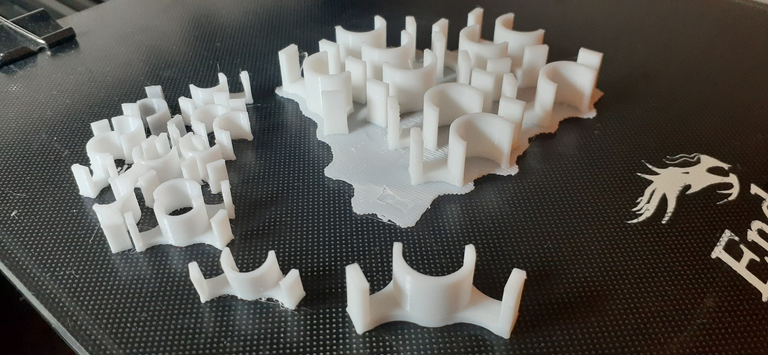 ---
I've heard many others who 3D print say:
"Never print multiple objects on the print bed at once."
For some applications this may be true, but I tend to disagree with this as a blanket statement.
If I placed all of these clips on the bedplate, there would be a high likeliness that one might break lose, causing all of them to be a failure.
So how do I circumvent this risk?
By simply placing them all on a raft. A raft is a very good option for printing a mass of small parts. Otherwise the failure rate is much higher.
With a raft, I'm likely to never have a failure with printing multiple of these clips.
We can see above in that photo the raft, with all of the clips attached. They just snap right off when the printing job is complete.
I printed 2 sizes here.
The smaller ones are the size the downloaded .Stl file is scaled to, and then I bumped it up 150% for another larger batch.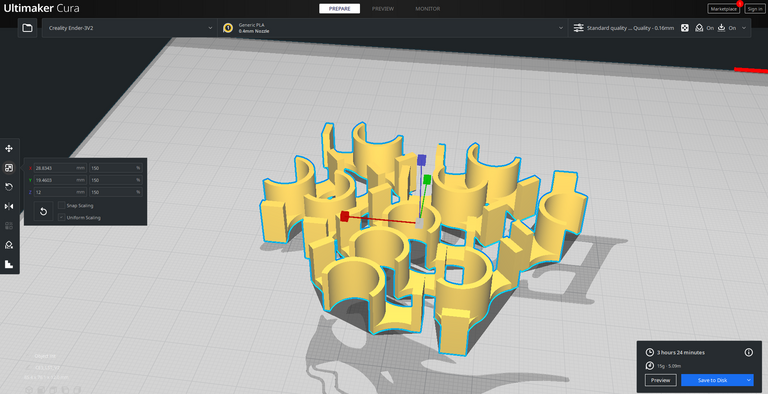 Cura Ultimaker
---
It takes about 3.5 hours to print a dozen of these. (The larger ones) That's not bad at all! Only about 1.5 hours for the smaller ones.
Printed at 0.16 mm layer height. Not a super fine resolution, but not a super low resolution either.
We don't need them to be super pretty, but I still think my finely tuned Ender 3 V2 makes them look pretty nice at this resolution. Let's a take an even closer look at the layers.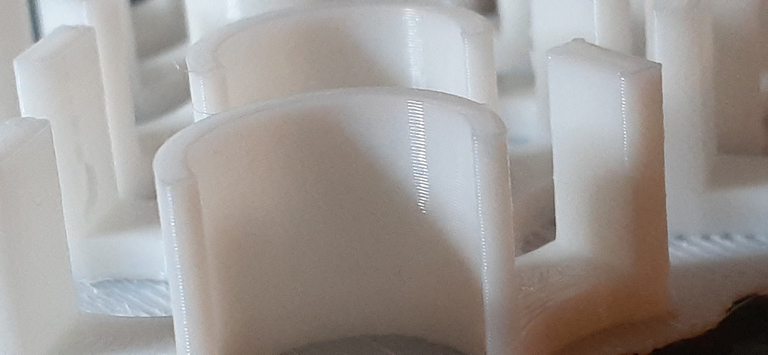 Topsy Micro by TopsyMicro May 04, 2018
---
That's the beautiful Tecbears filament with a nice glossy shine.
I opted to use white, with a heat slightly more than needed. (To increase shine)
Why?
Because a white glossy finish reflects light better :)
I've printed these with light reflective properties in mind ;)
I think about a lot of variables.
That's pretty much it for this post!
Pretty soon these will be on my @futuremind blog, in use on the current cannabis plants I'm growing.
Thanks for stopping by.
I appreciate all of the wonderful comments and support, your time is a valuable commodity and I always keep that in mind and do my best to answer everyone.
Have a great day! ~~@print3dpro