Hello Everyone,
Lately the 3D printer has been working overtime, and my main objective is to print things that are useful, or referred to in the 3D printing world as "practical prints."
Being a cannabis cultivator as well, I like to incorporate 3D printing into my indoor gardening as much as possible. (My cannabis content can be seen on my main blog @futuremind)
I normally use tap water for my plants, but I don't appreciate all of the additives in tap water, and have been thinking of ways to collect rain water with some jugs I have laying around the apartment.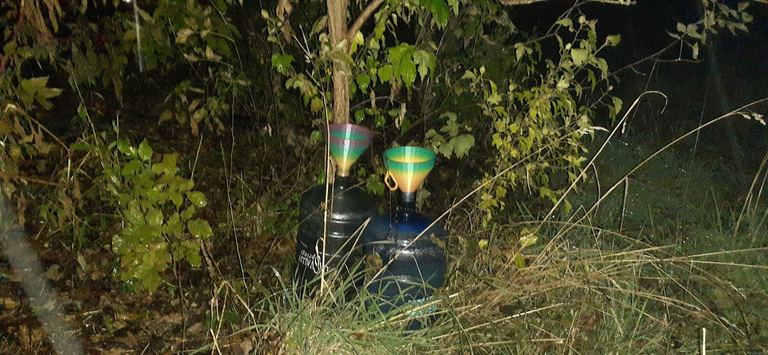 5 Gallon Water Jug Funnel With Handle, No supports needed by sokutaban April 23, 2020
---
Luck would have it that someone created a funnel for these 5 gallon jugs and uploaded the design to Thingiverse.
I opted to use my premo color change filament because I really like this stuff, and felt confident that these prints would complete without any issues.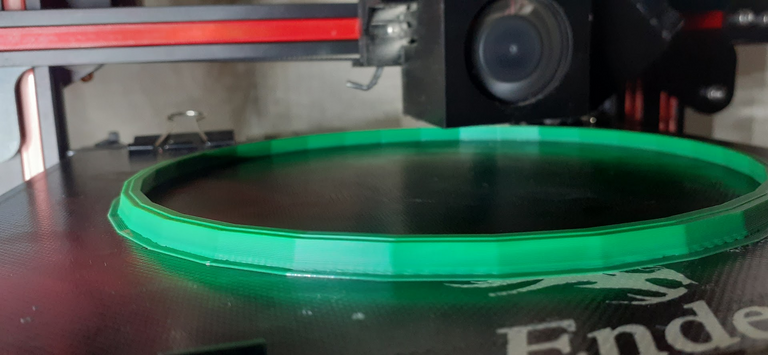 ---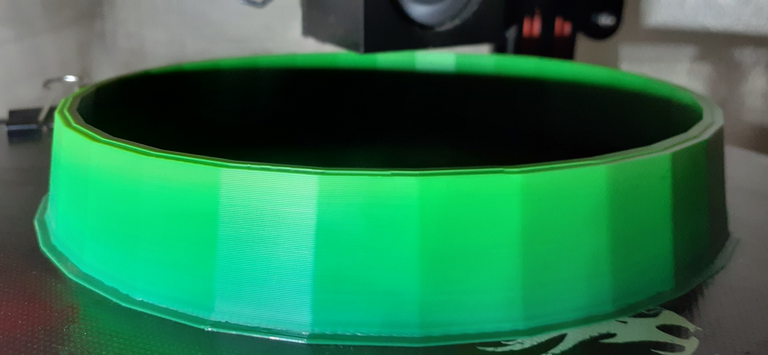 ---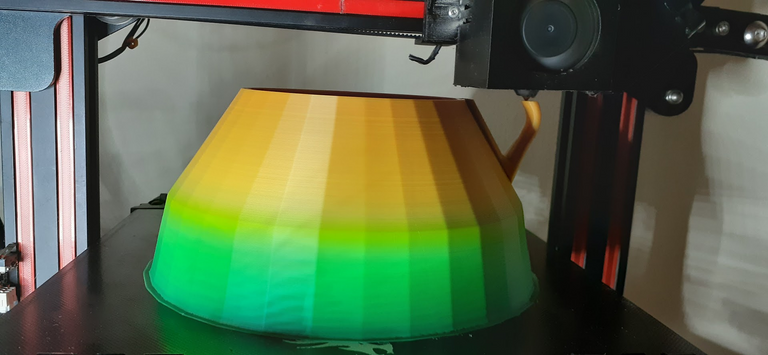 ---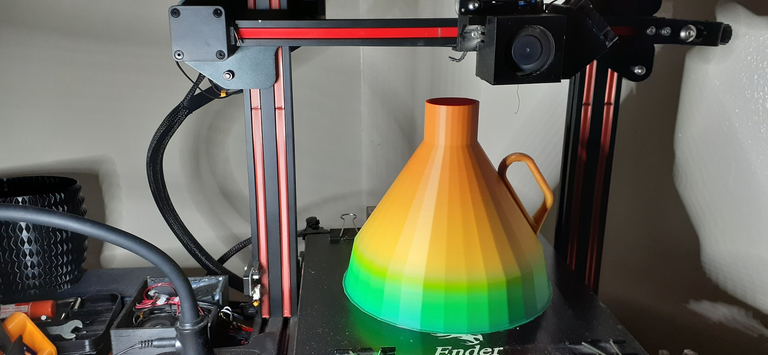 ---
At 0.2 mm layer height, this print took 18 hours, and the first one was a success!
Then things went terribly wrong...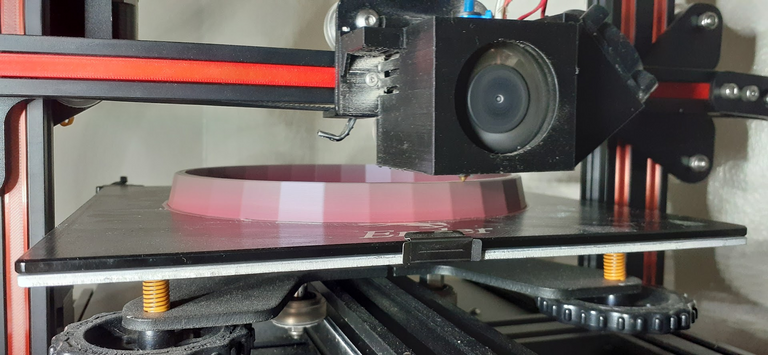 ---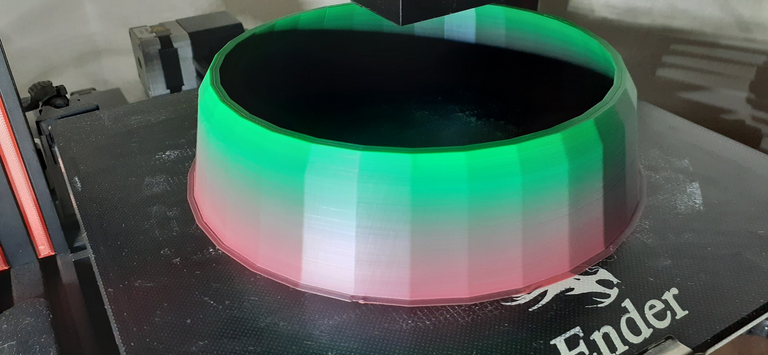 ---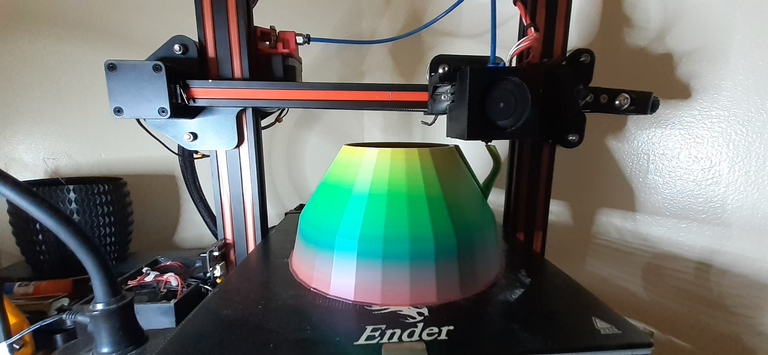 ---
I woke up on the couch at this point. (I always sleep on the couch when printing, as a safety measure, (maintaining close proximity to the printer) instead of my comfortable bed. It's all about sacrifice sometimes.)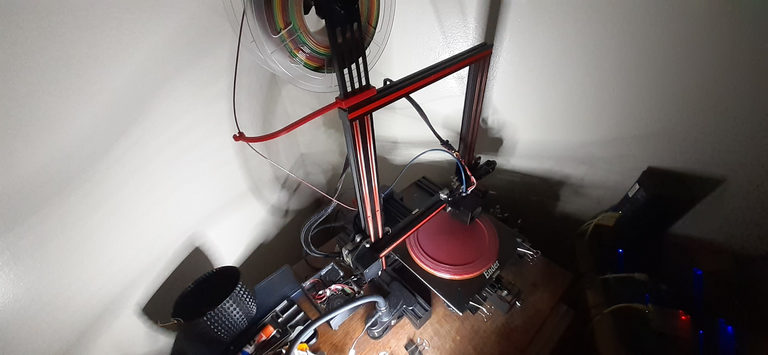 ---
This image above is from my previous post, but I share it here because of that filament guide. I had been eyeing it and thinking "we have a problem, as this roll becomes smaller the angle and pressure increases on this weak guide. It is going to snap."
I was correct with my thinking.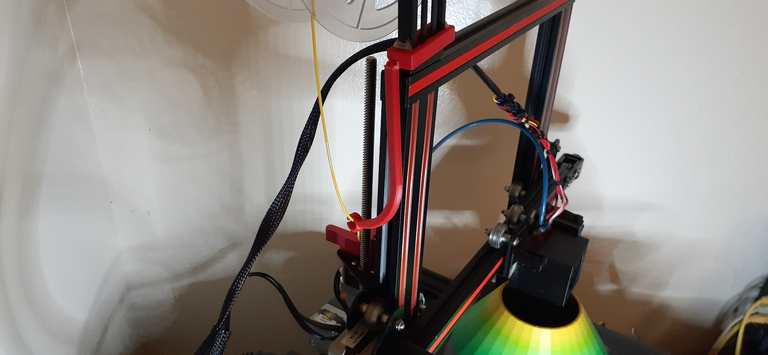 ---
It couldn't have happened at a worse time, as I was nearing the completion of this 5 dollar print. (Cost of the amount of filament used.)
Things went from bad to worse.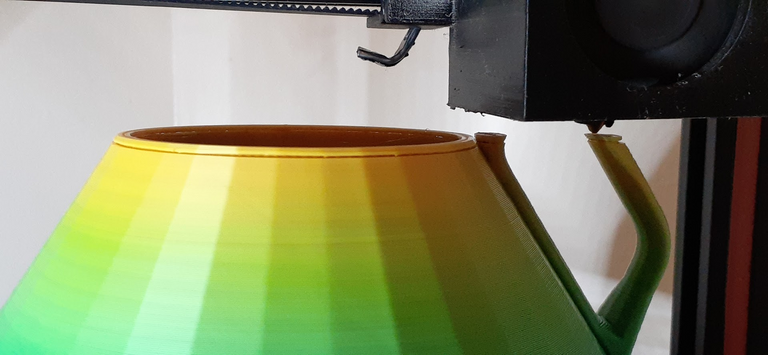 ---
As if the causation of the missing layers was not bad enough...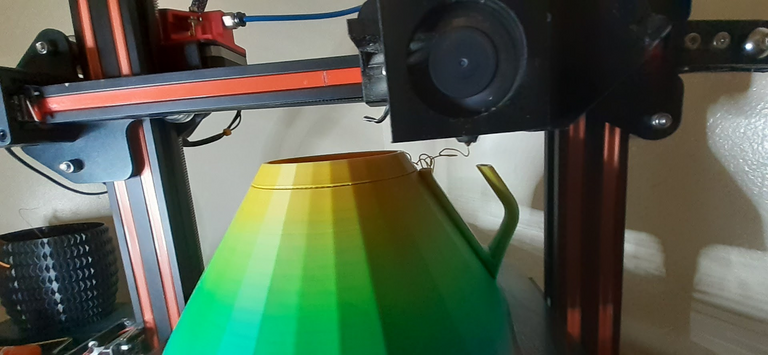 ---
Things became worse....
And I had to make a decision.
"Do I cancel the print, and waste all of this filament, or do I continue on and finish it under close observation and removal of the extruded filament as it completes?"
I decided the latter was the correct decision. Things got even worse from here!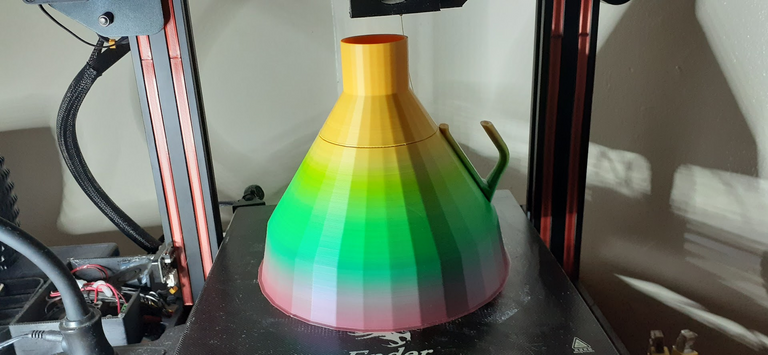 ---
It finished fine, but that layer was a serious concern, and with a minimal tug...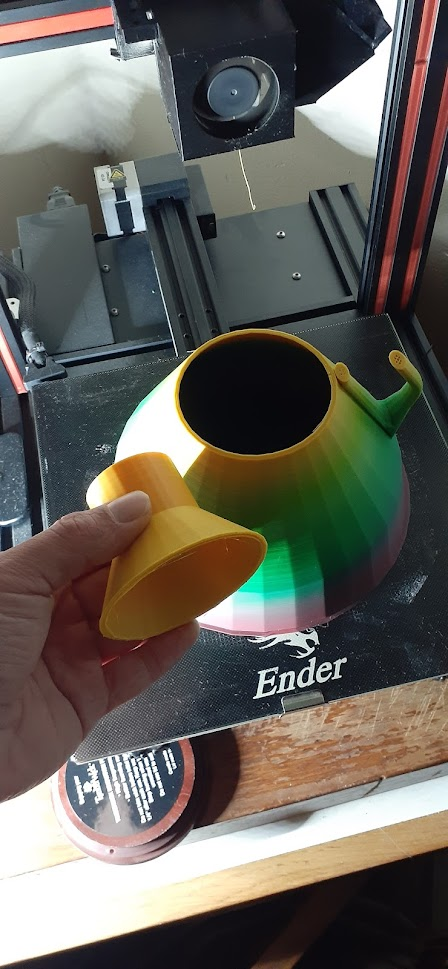 ---
I do not accept defeat at this point...
Can anyone guess how we fixed this?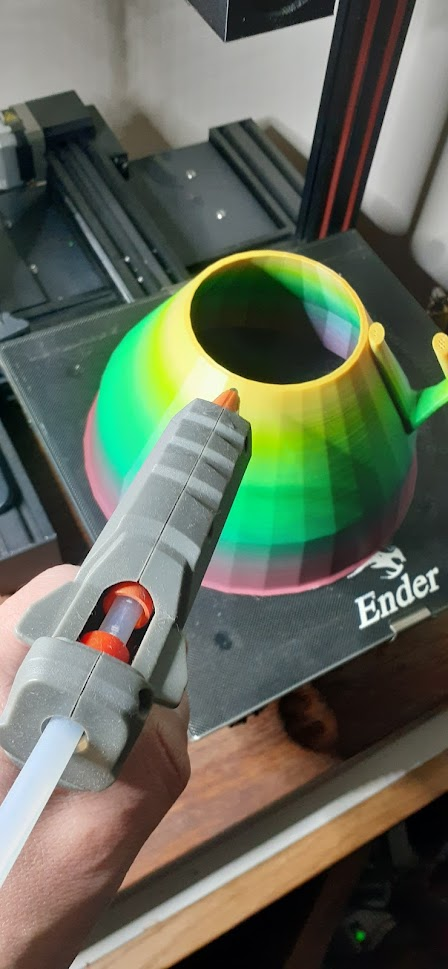 ---
As @print3dpro's glue gun started creeping into the scene, I was feeling a bit of relief.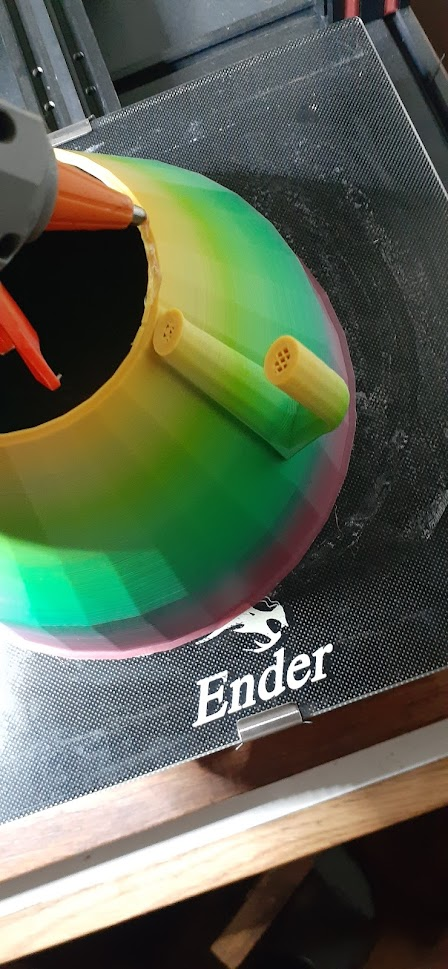 ---
Ahhhhh hot gluuuuuuueeeeeee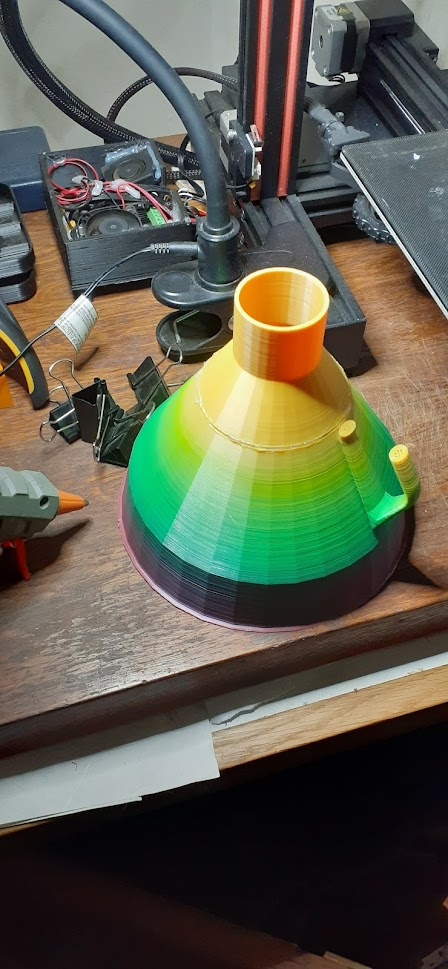 ---
Some might think I'm bugging a bit... but this is just to collect rain water people, so let's not go wasting 5 dollars worth of filament!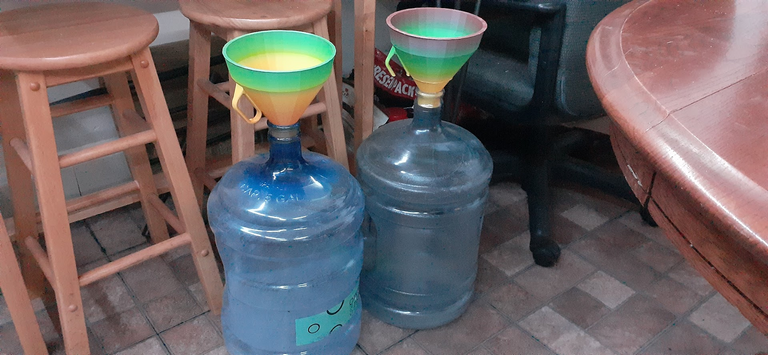 ---
I'm pleased with the results. Sure, things could have gone better for the second funnel, but this is going to work.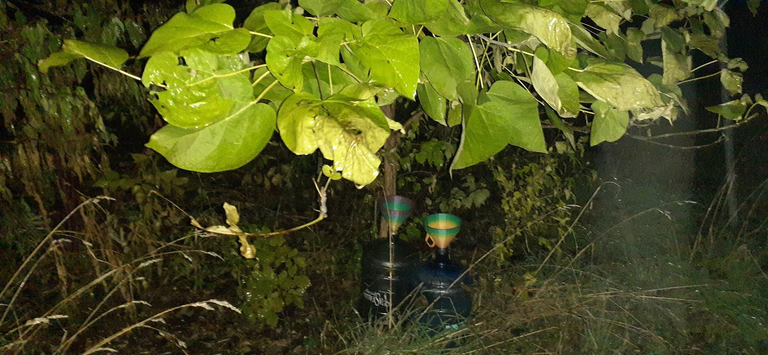 ---
And what great timing, as we are getting a nice steady rain currently :)
Overall, this is a success!
3D printing comes with unexpected challenges, as well as unexpected catastrophes at times.
Sometimes I'm able to see a problem getting ready to occur (as was the case here.) and other times it's not so obvious. I'm just happy this was a success in the end.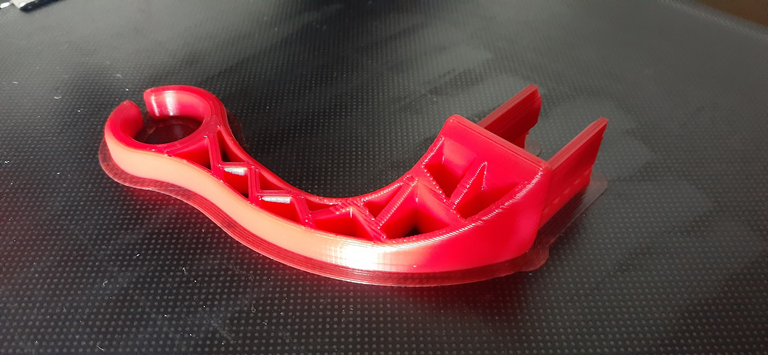 Filament Guide 2021 - Ender 3 / Pro by ElevationsTech November 01, 2019
---
As I finish writing this post, I have a nice filament guide sitting on the bedplate, ready for installation :)
This one looks much stronger than the previous filament guide, and I have little doubt that it will work just fine.
I'll snap a photo of this in the next post, as I don't think I'm going to dedicate an entire post to this filament guide, but I'll give it another mention anyway and show how it fits.
Thank you everyone for the amazing support and engagement! Your time is a valuable commodity, and I always keep this in mind and do my best to respond to everyone!
Thanks for stopping by, have a great day! ~~@print3dpro