Hola queridos makers de la comunidad de Hive, soy Nitsu y quiero contarles sobre el proyecto navideño en el que me sume en colaboración con un proveedor de insumos de impresión 3D llamado Proyecto color.
Hello dear makers of the Hive community, I'm Nitsu and I want to tell you about the Christmas project I joined in collaboration with a 3D printing supplies supplier called Project Color.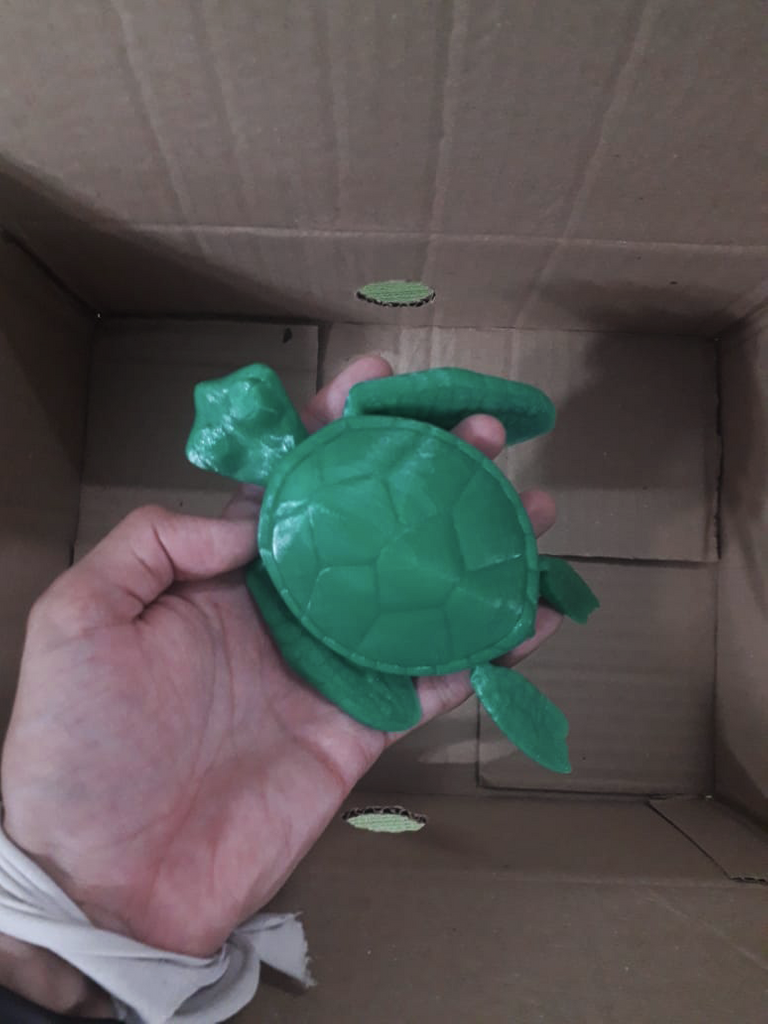 Antes de este proyecto, hace un año aproximadamente, había visto y quise participar en una colaboración en donde los makers creaban juguetes para donar a niños que no tienen las posibilidades de tener juguetes en navidad. Lamentablemente no pude participar en ese momento debido a que se habían cerrado los cupos para participar, pero este año tuve una nueva oportunidad y no dude en participar.
Before this project, about a year ago, I had seen and wanted to participate in a collaboration where makers created toys to donate to children who do not have the possibility to have toys at Christmas. Unfortunately I could not participate at that time because the quotas to participate were closed, but this year I had a new opportunity and I did not hesitate to participate.
La consigna era simple, los makers teníamos que producir una serie de juguetes (5 STLs de animales diferentes) con iguales parámetros, en general tardaban unas 5 horas 40 minutos aproximadamente, tenían que ser 20 unidades que pesaban aproximadamente 50 gramos, esto quería decir que con un rollo de 1 kilo se podía cumplir la meta. A cambio la empresa que impulso esta idea devolvía al maker el kilo de filamento utilizado.
The slogan was simple, the makers had to produce a series of toys (5 STLs of different animals) with the same parameters, in general it took about 5 hours 40 minutes approximately, had to be 20 units weighing approximately 50 grams, this meant that with a roll of 1 kilo could meet the goal. In exchange, the company that promoted this idea returned the kilo of filament used to the maker.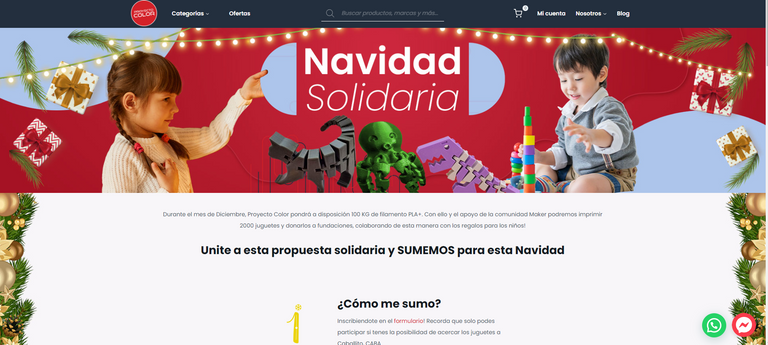 Al leer la noticia lo pensé un poco, me anote y comencé a imprimir, tenía un poco de dudas ya que estaba con varios pedidos de clientes y solo una de mis dos impresoras estaba en funcionamiento, pero de todas maneras comencé y atrase los otros pedidos.
When I read the news I thought about it for a while, I signed up and started printing, I was a bit hesitant since I had several customer orders and only one of my two printers was working, but I started anyway and delayed the other orders.
Soy una persona muy ansiosa, tenía un tiempo limitado para cumplir con la cantidad, elegí hacer las tortugas porque son un animal que me gusta y siempre quise tener una. Pasaban los días y veía como se iba llenando la caja, hacia cuentas mentales para calcular el tiempo aproximado de las tortugas que me faltaban, a qué hora iba a terminar de imprimir una para colocar la siguiente. Tuve que dejar de contar las tortugas que hacía porque realmente me ponía muy ansioso, así que pasaron los días y cuando vi la caja medianamente llena las conté y solo faltaban cinco más para lograr mi objetivo.
I am a very anxious person, I had a limited time to fulfill the quantity, I chose to make the turtles because they are an animal that I like and I always wanted to have one. Days went by and I saw how the box was filling up, I made mental calculations to calculate the approximate time of the turtles I had left, at what time I was going to finish printing one to put the next one. I had to stop counting the turtles I made because it really made me very anxious, so the days went by and when I saw the box moderately full I counted them and there were only five more to achieve my goal.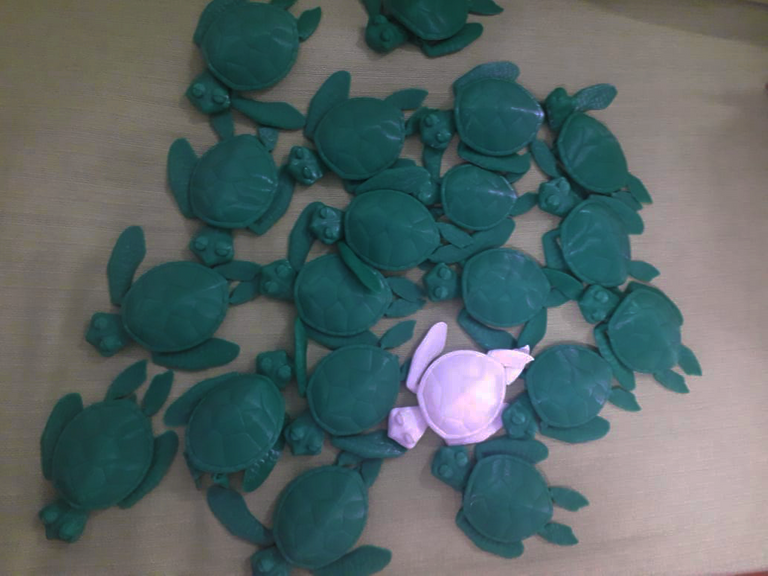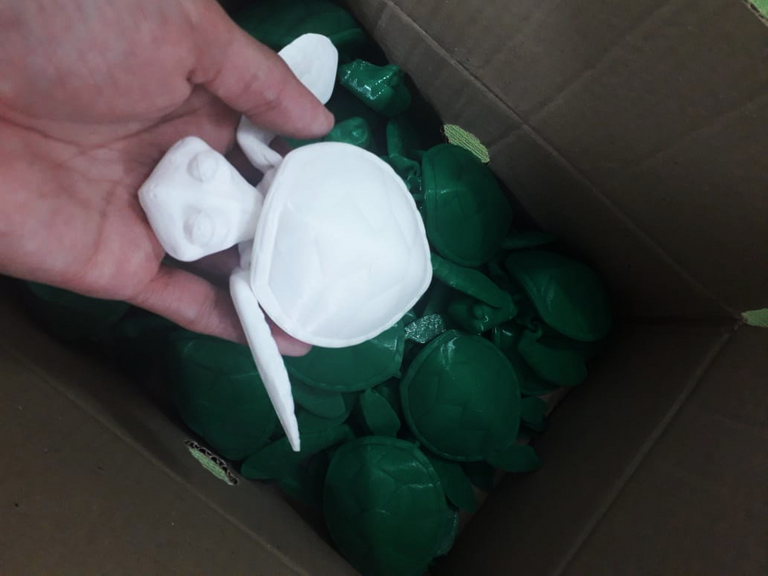 Termine las 20 unidades, revise que este todo bien y lleve la caja para entregar las tortugas, llegue muy sobre la hora, pero igual me atendieron, hable un poco con la gente del lugar y me sacaron una foto para su cuenta de Instagram.
I finished the 20 units, checked that everything was ok and took the box to deliver the turtles, I arrived very late, but they still attended me, I talked a little with the people of the place and they took a picture of me for their Instagram account.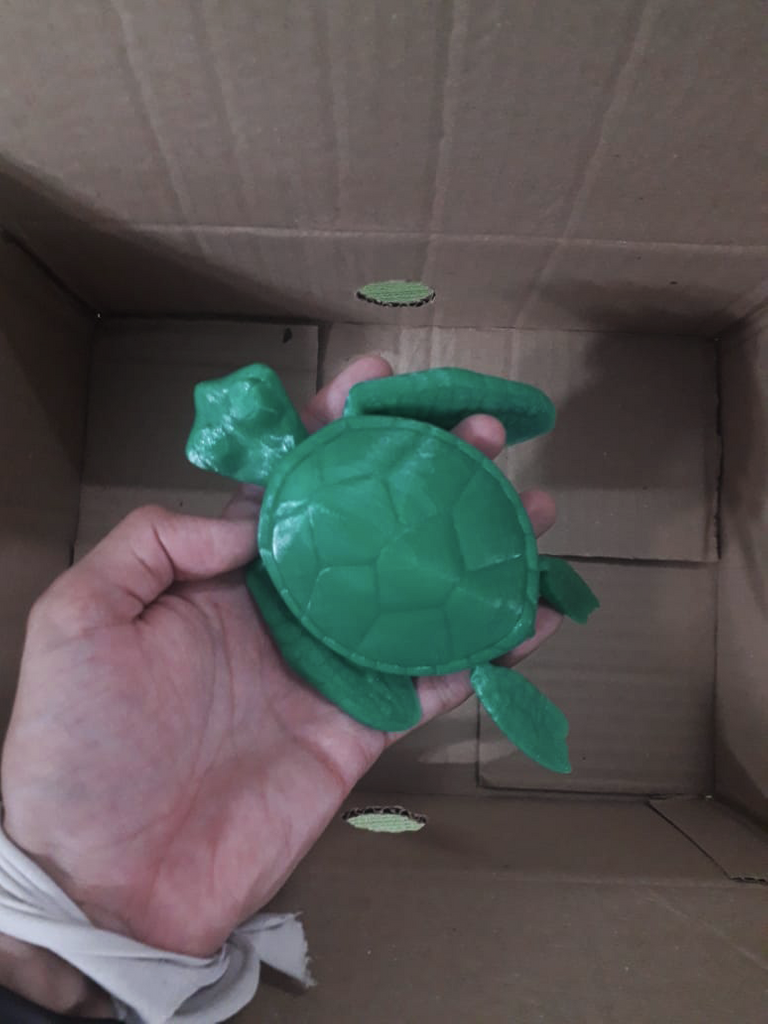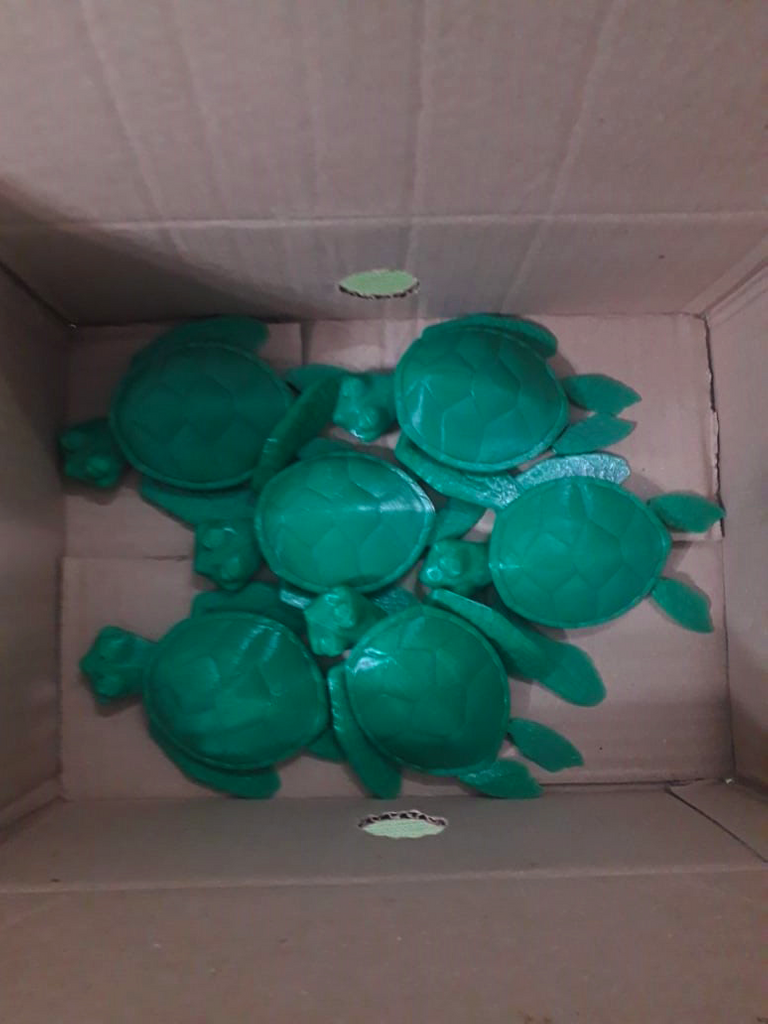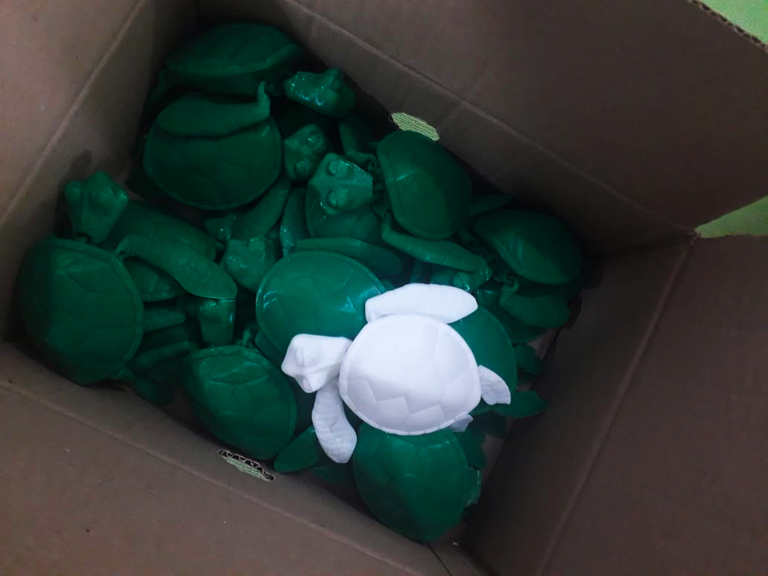 Fue un proyecto en el que pude participar y me alegro mucho, pienso que con este gesto pude hacer feliz a 20 niños en esta navidad. Realmente espero que si se les presenta la oportunidad de colaborar con sus maquinas puedan hacerlo, es una experiencia muy bonita.
It was a project in which I was able to participate and I am very happy, I think that with this gesture I was able to make 20 children happy this Christmas. I really hope that if you have the opportunity to collaborate with your machines you can do it, it is a very nice experience.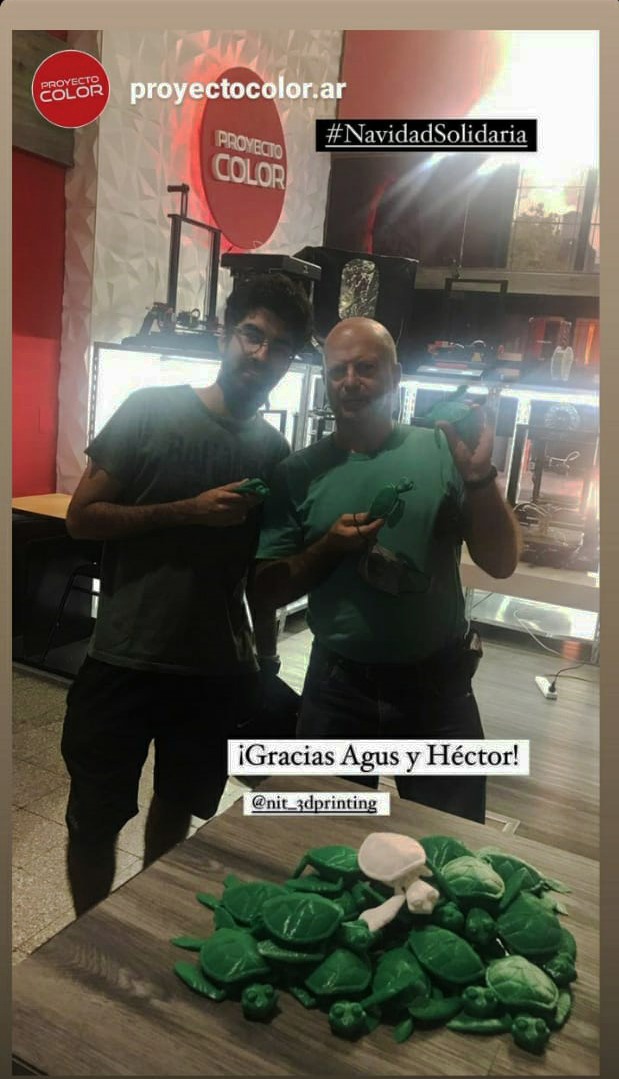 Notas
Se utilizo DeepL para la traducción
Notes DeepL was used for translation