Hola querida comunidad de Makers espero que estén teniendo un agradable día y que sus impresoras se estén portando bien, hoy vengo a contar mi experiencia con el tratamiento de los desechos de mis impresiones.
Hello dear Makers community, I hope you are having a pleasant day and that your printers are behaving well, today I come to share my experience with the treatment of my printing waste.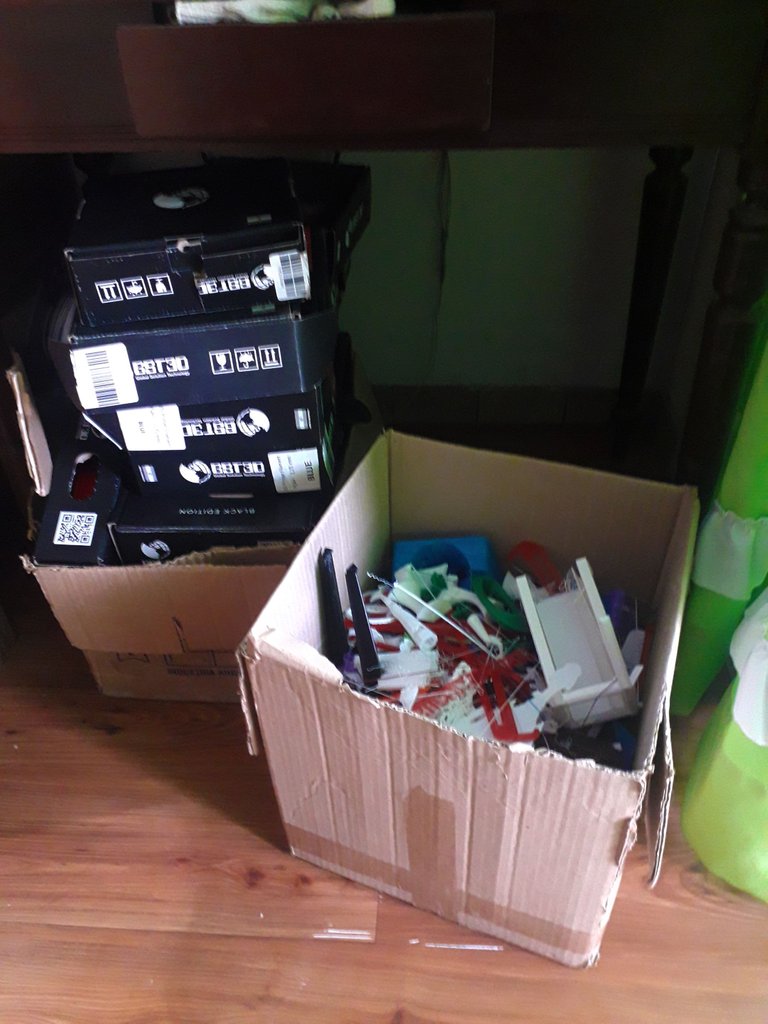 Tristemente desde que conseguí mi primera impresora 3D hasta el día de hoy nunca pude evitar generar residuos de plástico, ya sea por errores o por los soportes que retiro de mis piezas. Por suerte desde un principio me dijeron que era necesario dejar estos residuos aparte para llevarlos a reciclar, pero tal vez muchos de los que estamos en esta comunidad o nuevos makers que se unen día a día a fundir material no lo saben.
Sadly, since I got my first 3D printer until today, I have never been able to avoid generating plastic waste, either due to errors or the supports that I remove from my parts. Luckily from the beginning they told me that it was necessary to put this waste aside to take it for recycling, but perhaps many of us in this community or new creators who join every day to melt material do not know it.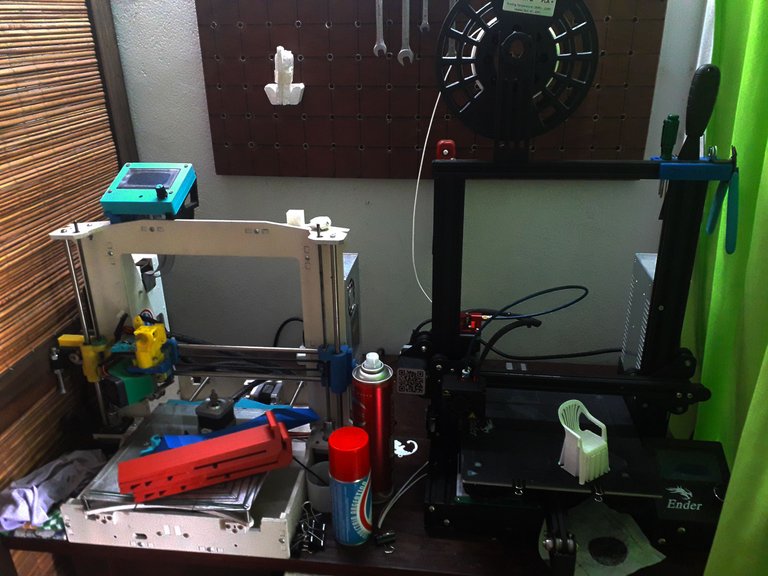 Yo cuento con una caja de cartón que coloco debajo del escritorio donde tengo mis impresoras, cualquier fallo, pieza rota o soporte lo tiro en esa caja. Es muy importante no mesclar materiales, si trabajas con PLA u otro tipo de materia prima tenés los tenés que poner en cajas diferentes porque luego la separación de estos es muy difícil, por no decir imposible.
I have a cardboard box that I place under the desk where I have my printers, any fault, broken part or support I throw in that box. It is very important not to mix materials, if you work with PLA or another type of raw material you have to put them in different boxes because then the separation of these is very difficult, if not impossible.
En un comienzo no contaba con un lugar cerca de mi barrio que se encargara específicamente en reciclar PLA, así que simplemente comencé a juntarlo en esta caja, tras un tiempo averiguando me entere que a unas cuadras de mi casa en una pequeña plaza de mi barrio habían colocado un punto verde que se encarga de reciclar, cartones, latas, y plásticos así que decidí ir a preguntar si también se encargaban de procesar PLA y para mi fortuna si podían hacerlo.
At the beginning, I did not have a place near my neighborhood that was specifically responsible for recycling PLA, so I simply began to collect it in this box, after some time finding out I found out that a few blocks from my house in a small square in my neighborhood They had placed a green dot that is responsible for recycling, cardboard, cans, and plastics so I decided to ask if they were also in charge of processing PLA and to my fortune if they could do it.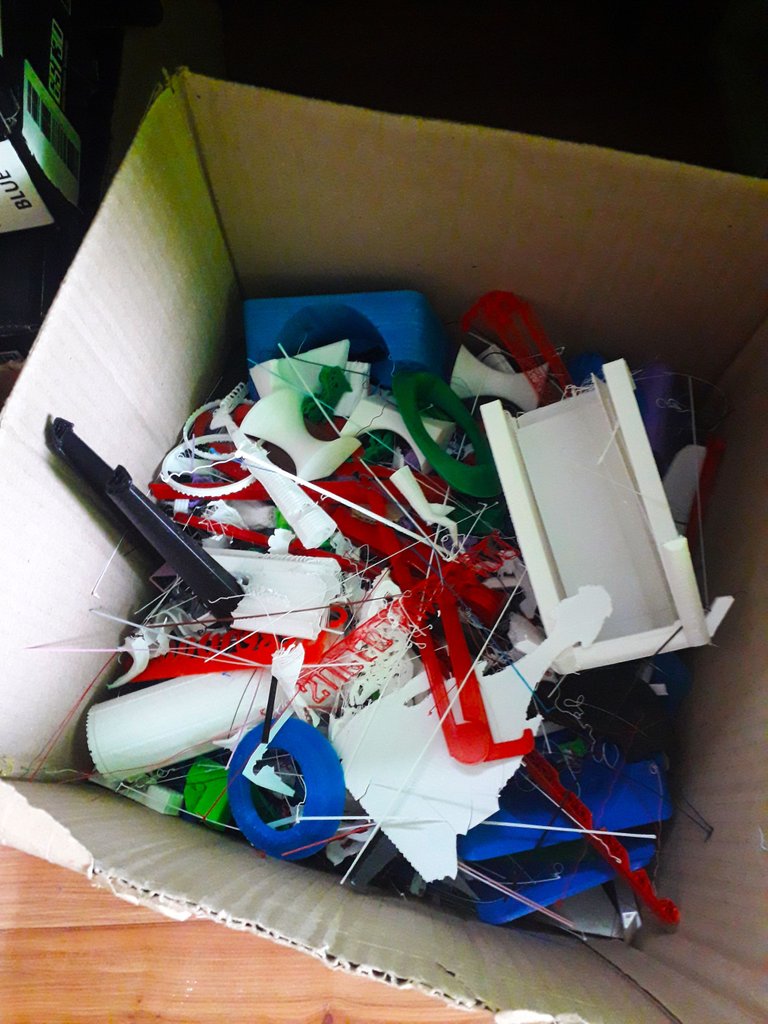 Casi ya van dos años desde que empecé con mi emprendimiento de impresión 3D y la caja que ven en la imagen es la segunda que genero en dos años, la primera era muchísimo mas grande ya que como recién comenzaba tenía muchos más errores, pero ahora la caja se achico, me animaría a decir que este año solo genere la mitad de residuos que en mi primer año.
It has been almost two years since I started my 3D printing venture and the box you see in the image is the second I have generated in two years, the first was much bigger since as I was just starting I had many more errors, but now the box got smaller, I would dare to say that this year I only generated half the waste than in my first year.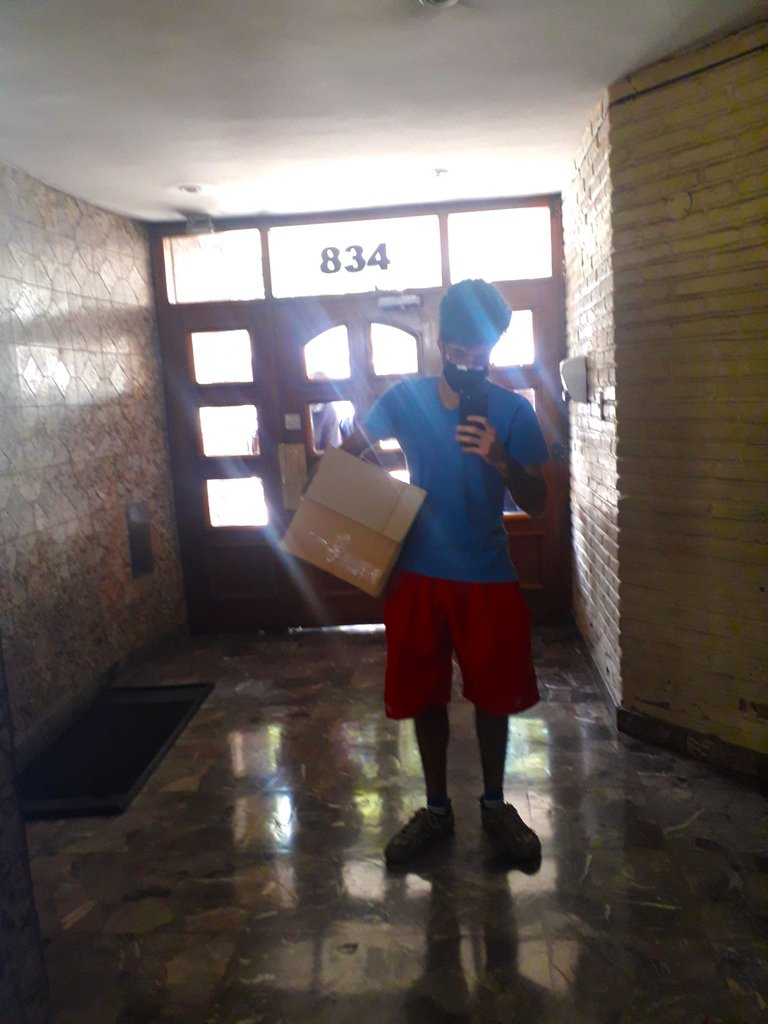 También a través de las redes sociales conocí emprendimientos que se encargan de recolectar los residuos de los makers para generar nuevos productos, como cajas o tazones de PLA reciclado, tal vez en sus países también haya de esta gente, yo los encontré a través de las redes sociales.
Also through social networks I got to know enterprises that are responsible for collecting waste from makers to generate new products, such as boxes or bowls of recycled PLA, perhaps in their countries there are also these people, I found them through the social networks.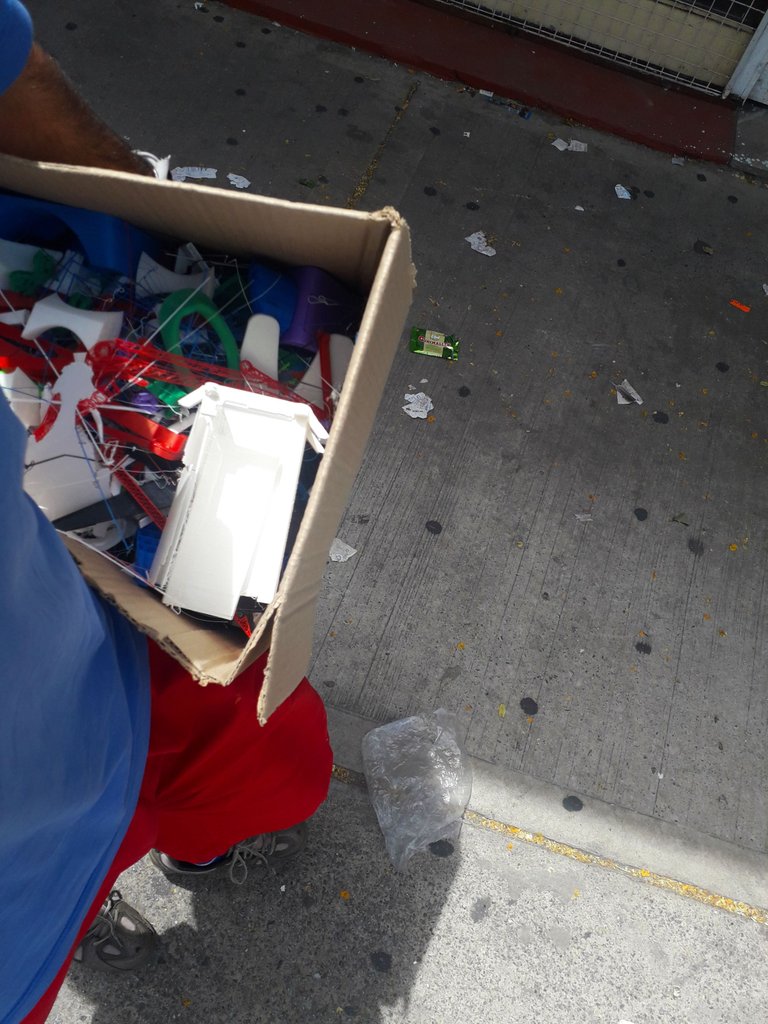 Makers hoy los invito a poder tener mas cuidado con la manipulación de nuestra materia prima, el plástico que tantos problemas trae a nuestro planeta, nosotros tenemos la oportunidad y la obligación de decidir donde van a ir a parar estos desechos y si ya lo hacían realmente los felicito por poner su granito de arena pero es necesario dar este conocimiento a todos nuestros compañeros de fundición para evitar que nuestros residuos terminen en el medio ambiente.
Makers today I invite you to be able to be more careful with the manipulation of our raw material, the plastic that brings so many problems to our planet, we have the opportunity and the obligation to decide where this waste is going to go and if they already did it. I congratulate you for doing your bit but it is necessary to give this knowledge to all our foundry colleagues to prevent our waste from ending up in the environment.