Greetings to all members of the community, welcome to my post once again, I'm Nitsu and I want to tell you a little about the evolution and the great ease that has brought the 3D printer technology when doing work for the faculty or other areas.
Saludos para todos los miembros de la comunidad, bienvenidos a mi post una vez más, soy Nitsu y quiero contarles un poco sobre la evolución y la gran facilidad que ha traído la tecnología de la impresora 3D a la hora de realizar trabajos para la facultad u otros ámbitos.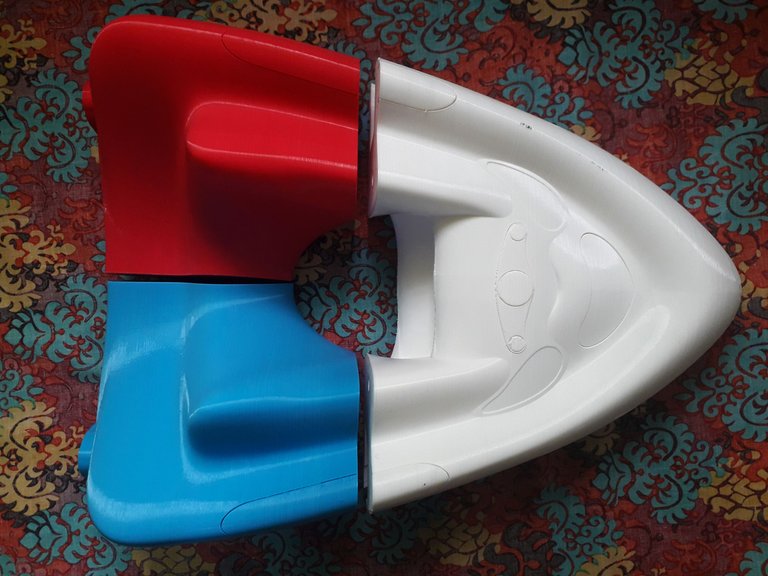 I've been studying industrial design for about 4 years now, every day I'm getting closer to graduate and since I started I've had to make models, prototypes and countless tests for various projects. Years ago many of these models were made completely by hand, you had to buy high density polyethylene, Telgopor or assemble matrices to coat with fiberglass and get the pieces you needed, but all this changed with the contribution of 3D printing to these tasks.
Ya llevo unos 4 años estudiando diseño industrial, cada día falta menos para recibirme y desde que comencé he tenido que hacer maquetas, prototipos y un sinfín de pruebas para diversos proyectos. Años atrás muchas de estas maquetas se realizaban completamente a mano, tenias que comprar polietileno de alta densidad, Telgopor o armar matrices para recubrir con fibra de vidrio y lograr las piezas que necesitabas, pero todo esto cambio con el aporte de la impresión 3D a estas tareas.
To be totally objective I admit that it is a great contribution, it saves time, it could be said that it also saves money, but it may be that it takes us a little away from manual work and having the experience to try or use other methods, but let's go to our current reality. 3D printing is here to stay and I jumped on the bandwagon to provide this service to my colleagues.
Para ser totalmente objetivos admito que es un gran aporte, ahorra tiempo, podría decirse que también se ahorra dinero, pero puede ser que nos aleje un poco del trabajo manual y de tener la experiencia a la hora de probar o utilizar otros métodos, pero vayamos a nuestra realidad actual. La impresión 3D llego para quedarse y me subí al tren para brindar este servicio a mis compañeros.
In my last weeks of classes I received this great work for the subject morphology, here we study the shapes of objects and surfaces, and throughout the year various works are carried out for the culmination of a final major project where through different superimposed figures should be given characteristics of an object, which technically I know as concretions, here will be placed hinges, areas that refer to sound outlets or filters, buttons, etc.. Not necessarily the final result must be a product, but it must refer to one.
En mis ultimas semanas de clases me llego este gran trabajo para la materia morfología, aquí se estudian las formas de los objetos y las superficies; y a lo largo de todo el año se llevan a cabo diversos trabajos para la culminación de un ultimo gran proyecto en donde por medio de diferentes figuras superpuestas se le deben dar características de un objeto, lo que técnicamente yo conozco como concreciones, aquí se le colocaran bisagras, zonas que remitan a salidas de sonido o filtros, botones, etc. No necesariamente el resultado final debe ser un producto, sino que debe remitir a uno.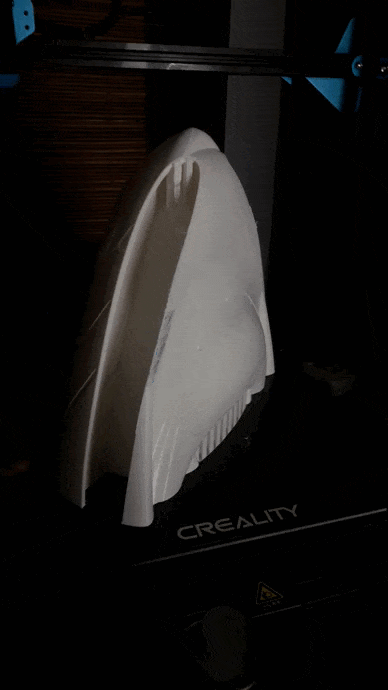 In this case my client wanted to make a kind of spaceship; to give you an idea this model was printed in three parters since the maximum long measure it has is 60cm, a real madness. The final quality was very good, although the original file had modeling flaws, I warned my client of this defect, but not being able to fix it I decided that we would do it this way and that later I would fix it for his project.
En este caso mi cliente quería hacer una especia de nave espacial; para que se den una idea esta maqueta fue impresa en tres parteres ya que la medida larga máxima que tiene son 60cm una verdadera locura. La calidad final fue muy buena, aunque el archivo original tenia fallos de modelado, advertí a mi cliente de este defecto, pero al no poder solucionarlo decidido que lo haríamos así y que posteriormente lo arreglaría para su proyecto.
In previous years this type of work would be done with polyethylene or Styrofoam by cutting the material with a hot metal wire, for this it is necessary to have the machine to cut, patience and very good pulse, not to mention the cardboard guide molds that would have to be manufactured this would take anyone a long time and as you know that is something that does not spare a student. The three printed pieces took about 48 hours of printing or less, the truth I do not remember well, but, although it seems a long time consider that the machine is the one that does all the work, here you can take advantage of this time to perform other tasks or go working with the pieces that are coming out greatly speeding up the work.
En años anteriores este tipo de trabajos se harían con polietileno o Telgopor cortando el material con un hilo metálico caliente, para esto es necesario tener la maquina para cortar, paciencia y muy buen pulso, sin hablar de los moldes guía en cartón que se tendrían que fabricar esto a cualquier persona le llevaría mucho tiempo y como ustedes sabrán eso es algo que no le sobra a un estudiante. Las tres piezas impresas tardaron unas 48 horas de impresión o menos, la verdad no recuerdo bien, pero, aunque parezca mucho tiempo consideren que la maquina es la que hace todo el trabajo, aquí se puede aprovechar este tiempo para realizar otras tareas o ir trabajando con las piezas que van saliendo agilizando enormemente el trabajo.
The truth is that I am very happy that my work serves people and that they trust me, because the truth is a great responsibility because the grade and the career of someone depends on delivering the work correctly and on time. To date I have been able to meet all my clients, if a mistake occurs or there is a setback I always offer solutions. I have had difficult clients, as it can happen in any field, but thanks to my character and confidence I was able to overcome these undesirable moments.
La verdad estoy muy contento de que mi trabajo le sirva a la gente y que ellos confíen en mí, porque la verdad es una gran responsabilidad debido a que la nota y la carrera de alguien depende de que entregas el trabajo de forma correcta y a tiempo. Hasta día de hoy he podido cumplir con todos mis clientes, si ocurre algún error o hay un contratiempo siempre ofrezco soluciones. Me han tocado clientes difíciles, como puede pasar en cualquier rubro, pero gracias a mi carácter y seguridad pude superar estos momentos no tan deseados.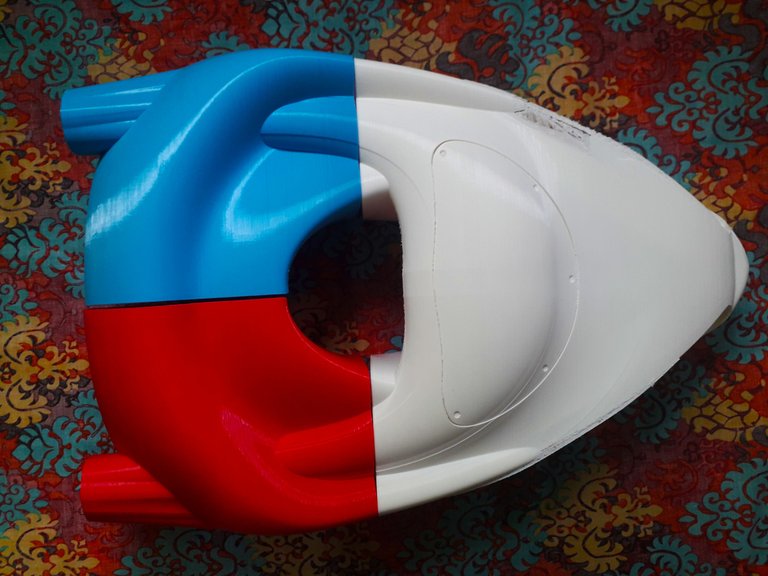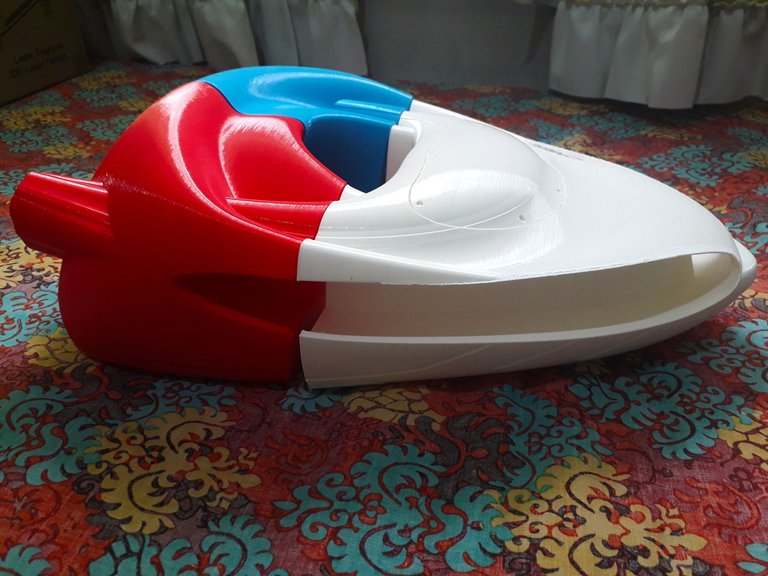 I hope my post has been of interest to you, I wish you success with all your projects and a good week.
Espero que mi post les haya sido de interés, les deseo éxitos con todos sus proyectos y una buena semana.

My 3D printing works @nit_3dprinting
Mis trabajos de impresión 3D @nit_3dprinting
Translated by DeepL
Traducido con DeepL
All images are my own
Todas las imágenes son de mi autoría
My last post A look at packaging design [ENG-ESP]
Mi último post A look at packaging design [ENG-ESP]